Favorite Recipes from 2019
All the Favorite Recipes from 2019…collections compiled by you, by me, and by my family!
At the end of each year, I've compiled short lists of everyone's favorite recipes from the past year – see 2018, 2017, 2016, 2015, 2014. It's always so fun to find out what everyone likes best!
So here we have the Favorite Recipes from 2019, broken into three separate collections.
The first collection, shown above, is a list of the top ten recipes published this year on afarmgirlsdabbles.com, according to number of page views.
The recipes are listed here in no particular order. Although I will say that my Chewy Chocolate Chip Cookie Bars and Apple Bread were very, very, VERY popular!
Reader Favorites
These recipes, shown from top to bottom above, were your favorites. These recipes were chosen by you!

My Favorites
And this second group is a collection of my own favorites. This is such a hard task – to pick just ten recipes!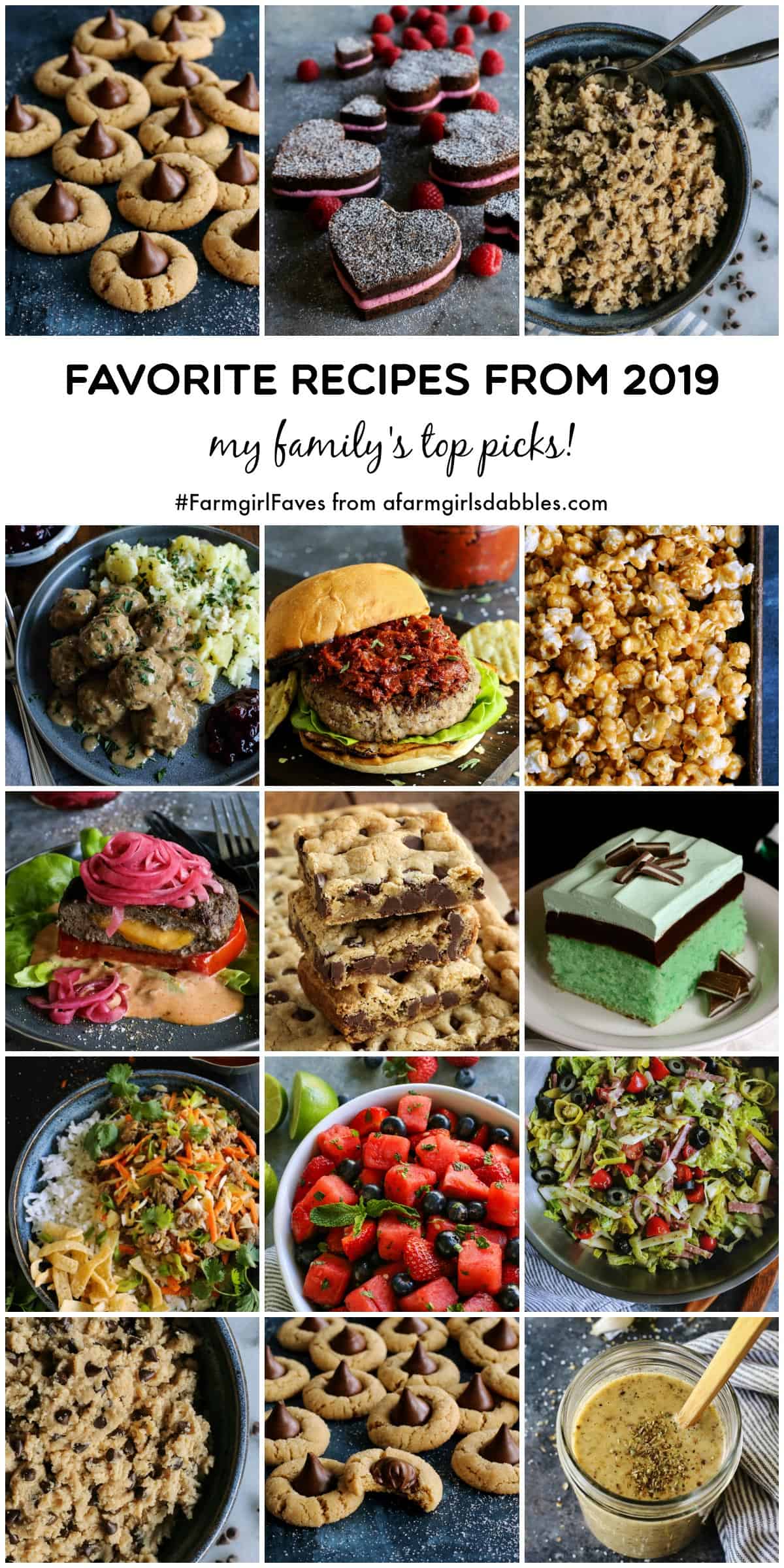 Family Favorites
And this final selection of recipes was handpicked by my family. Each year, I ask Blake and the girls to click through the past year's archives and give me their favorite recipes. This is the very best part for me, finding out what they liked best from the past twelve months!
Blake's favorites (left column of photos):
Hatti's favorites (middle column of photos):
Tessa's favorites (right column of photos):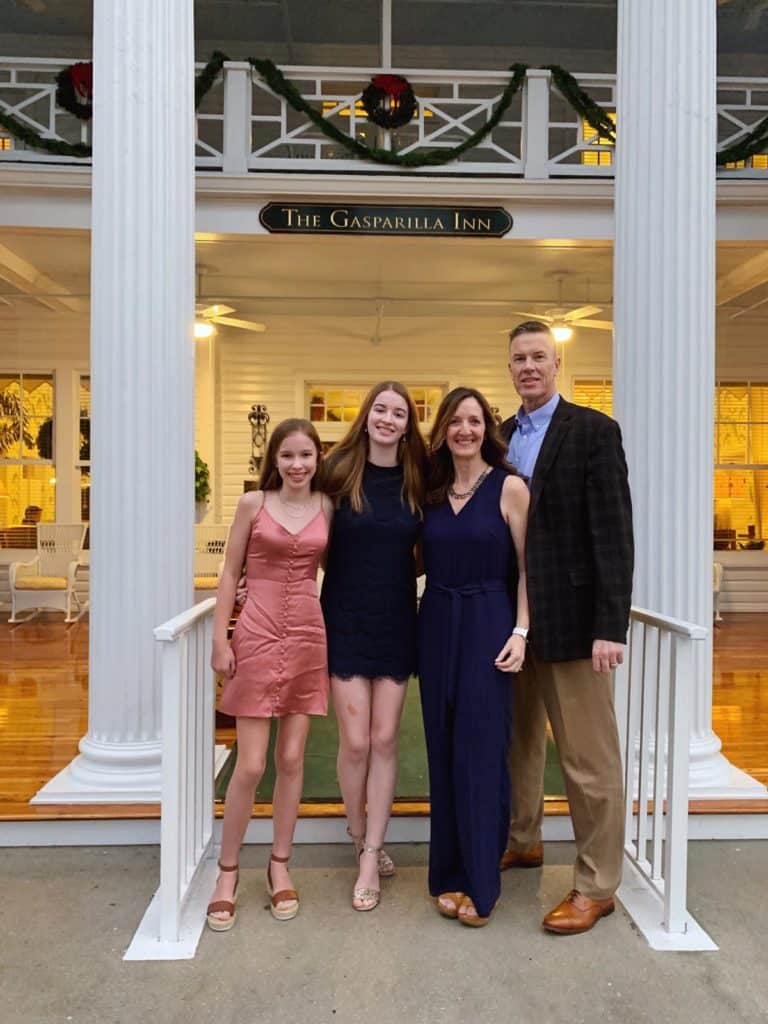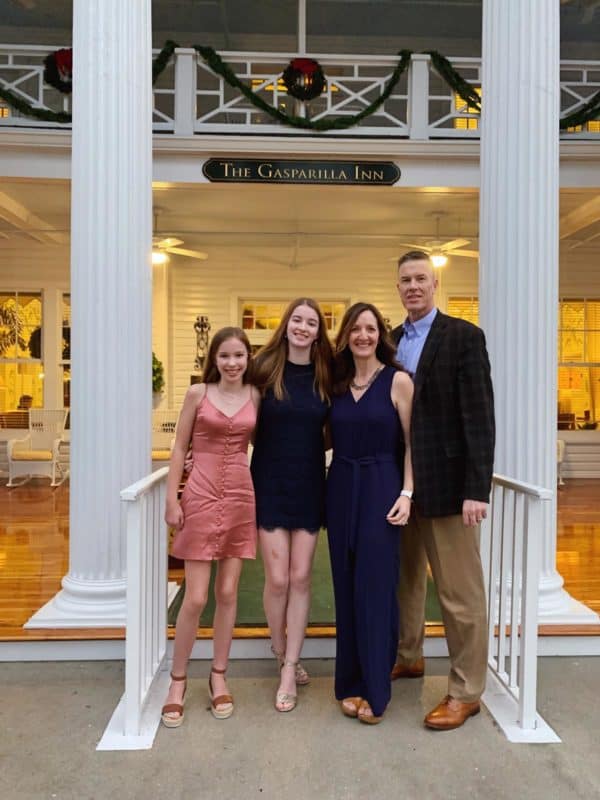 (Christmas 2019 in Florida – to celebrate my parents' 50th anniversary)
As we say goodbye to 2019, we want to thank you for being a part of this past year with a farmgirl's dabbles. We feel honored and grateful for the time you spend here with our family, and we're excited to see what 2020 has in store!
Happiest New Year to you!