Mom's Sweet Refrigerator Dill Pickles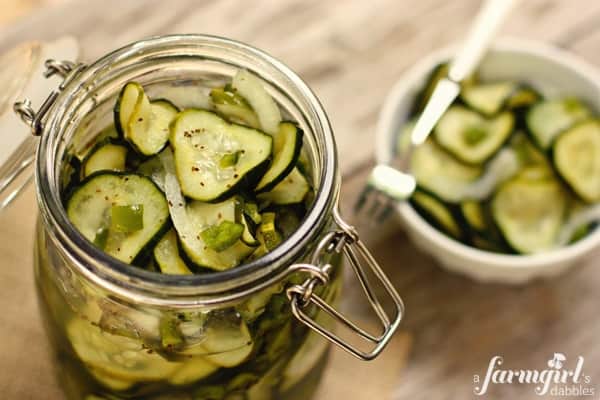 A couple weeks ago, my family – to include both my sisters and their husbands and kids – rendezvoused at my parents' home in South Dakota. It's amazing how difficult it is these days to find a weekend that works for everyone, but we did it. For a few short days, we stepped away from routine to enjoy time together playing games, taking walks, swimming, catching fish, and just plain catching up.
And, oh yeh…eating.
Dad and Mom left no plate unturned, filling us up like only going home can do. And it was during this visit that I was reminded of, and treated to, Mom's Sweet Refrigerator Dill Pickles. How could I have possibly forgotten about these crunchy summer bites that I grew up with?!
Well, I'm not ashamed to say that I ate more than my fair share of Mom's pickles. I spooned that tangy goodness onto my plate as if it were a salad. And then I proceeded to go back for seconds!
So, of course, I got a copy of the recipe and had to make a couple batches of pickles once we got back home. They're quick, easy, and so very good. A perfect way to preserve all those fresh end-of-summer garden cucumbers. This recipe will not be forgotten about in this house again!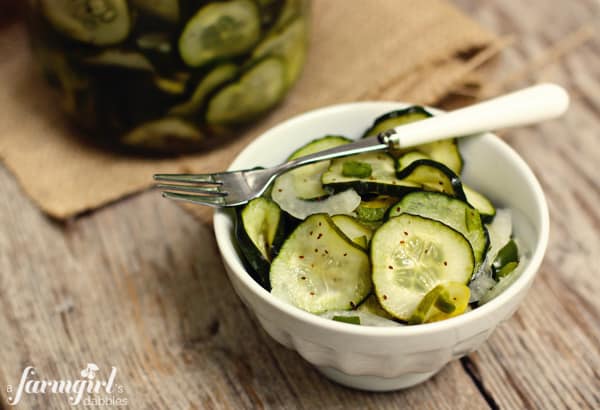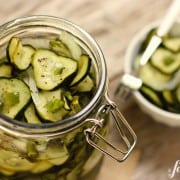 Mom's Sweet Refrigerator Dill Pickles
Ingredients:
7 c. thinly sliced cucumbers
1 c. thinly sliced onions, cut into 1" lengths
1 c. diced green bell pepper
1 T. pickling salt
2 c. sugar
1 c. white vinegar
1 T. celery seed
big sprig of fresh dill
Directions:
Combine cucumbers, onions, bell pepper, and pickling salt in large heat-proof bowl, preferably one with a lid. Stir and let sit on the counter for 1 hour. Drain.
In a medium saucepan over medium-high heat, heat the sugar, vinegar, and celery seed. Stir occasionally. When the sugar has completely melted, pour the hot mixture over the cucumbers. Add the dill. After the cucumbers cool to room temperature, put a lid on the bowl and refrigerate for 2 days before eating. Eat straight from the bowl, or transfer to jars if desired. You could also transfer the room temperature mixture to jars before refrigerating for 2 days. Pickles keep very well for a few weeks.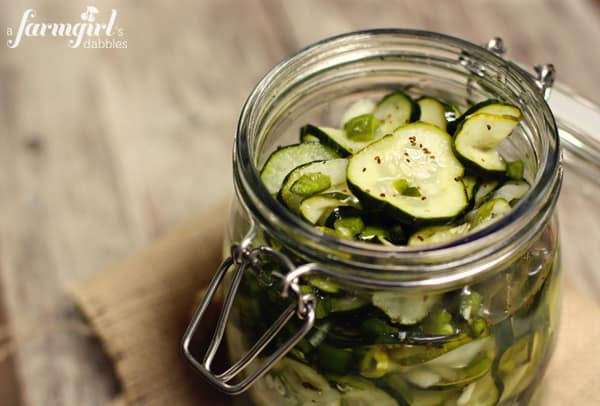 I'm linking up with:
We participate in the Amazon Services LLC Associates Program, an affiliate advertising program designed to provide a means for us to earn fees by linking to Amazon.com and affiliated sites. See our disclosure policy for more info.