Work with Us
Would you like to work with a farmgirl's dabbles?
We welcome opportunities to work with others. Please know that a farmgirl's dabbles™ will only endorse items we would honestly use ourselves and/or recommend to our family, friends, and loyal readers.
sponsored posts – If you have a product or service that is a good fit for a farmgirl's dabbles and our readers, we can share about it in a sponsored post.
brand/product ambassadorship – Have a farmgirl's dabbles represent your brand with personalized blog posts and a variety of social media.
recipe development and contract freelance work – Playing in the kitchen is our favorite activity! We would love to create original and dependable recipes that suit your brand/product.
travel reviews – We love to travel to new and interesting places in this big beautiful world. If you have a special place you would like us to explore and promote, please let us know.
media coverage – a farmgirl's dabbles would love to be involved with your company's event or press trip, to learn more about you and your products, and to share our experience through personalized blog posts and/or social media.
blog and food related conferences – If you are looking for an ambassador to represent your company/product at a conference, we can do just that!
product reviews, giveaways, and promotions – We are happy to review items that are relevant to a farmgirl's dabbles and our readers. Reviews coupled with a giveaway are an especially nice option.
advertising – We offer a variety of advertising options. Please contact us for rates.
Please email us at brenda [at] afarmgirlsdabbles [dot] com to discuss opportunities in detail, or use the contact form at the end of this page.

We look forward to working with you – thank you for your interest!
---
Brands we've been grateful to work with and/or visit…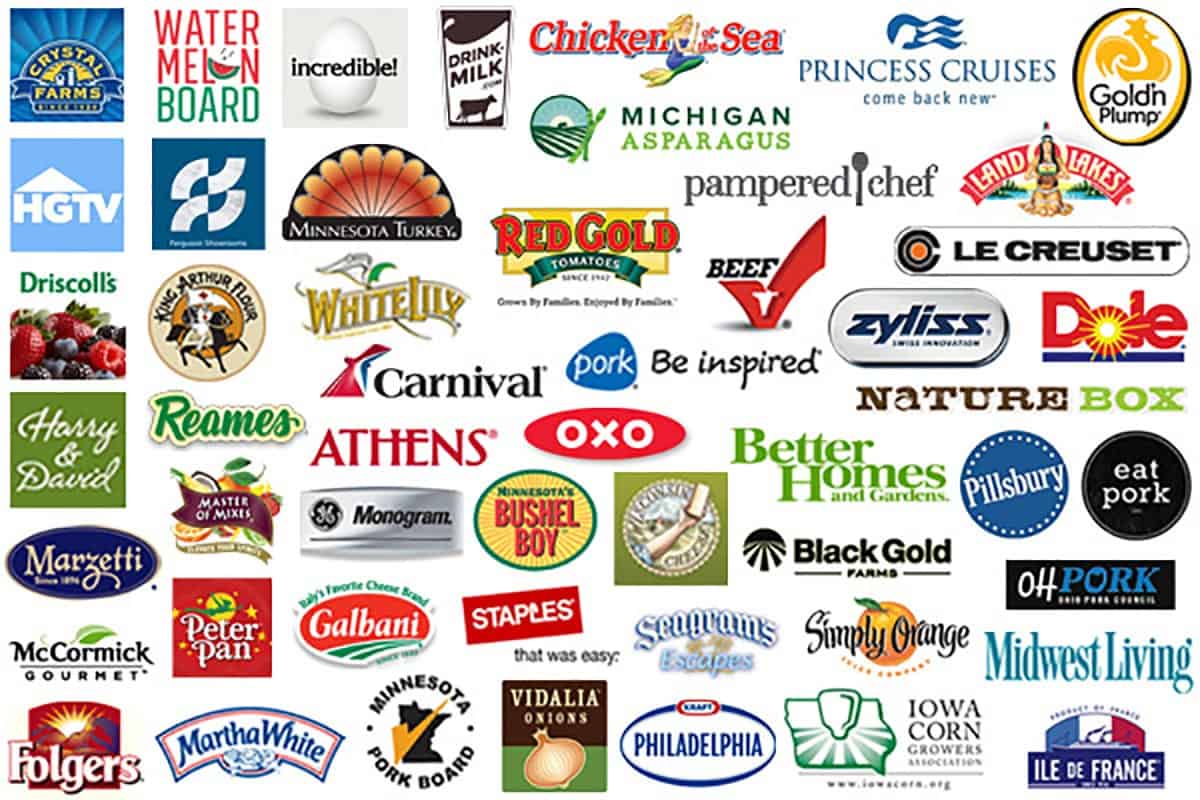 ---
We love to meet and learn more about the brands we work with, and have attended the following sponsored brand trips, plus sponsored travel trips…
Michigan Asparagus – sponsored travel – spring asparagus harvest in Oceana County, MI
Beef Checkoff – Live Well 2016 in Aspen, CO
American Dairy Association Mideast – #OHDairyAdventure in Cleveland, OH
Carnival Cruises – sponsored travel – cruise to the southern Caribbean – read about it here, here, and here.
Blogger retreat – 48 Hours on the Florida Space Coast
Dole – #DoleFRESHFest in Charlotte, NC
Princess Cruises – sponsored travel – cruise to Alaska – read about it here, here, here, here, here, and here.
Land O'Lakes – A Trip to The Ranch with The Pioneer Woman in Oklahoma
California Olive Ranch – #OliveToHarvest in Sacramento Valley, CA
Land O'Lakes – Simple Goodness on the Farm in Minnesota
Vidalia Onion Committee – #VisforVidalia in Vidalia, GA
King Arthur Flour – #BakeForGood Tour in Minneapolis, MN
Land O'Lakes – Trip to The Pioneer Woman's Ranch in Oklahoma
Wisconsin Milk Marketing Board – Wisconsin Cheese Originals Festival in Madison, WI
Beef Checkoff – LiveWell Conference in Chicago, IL
National Pork Board – Pork Crawl in Nantucket, MA
Martha White and White Lily – Southern Baking Retreat in Nashville, TN
Dole – Taste of Spain Salad Summit in Carmel Valley, CA
Harry & David – blog tour in Medford ,OR
Black Gold Farms – red potato harvest in Arbyrd, MO
GE Monogram – GE Monogram Experience Center in Louisville, KY
Iowa Corn Growers Association – Iowa Corn Tour in Des Moines, IA
Minnesota Pork Board – Oink Outings tour in St. Paul & southern MN
---
Please use the form below to contact us, or shoot us an email at brenda [at] afarmgirlsdabbles [dot] com – we look forward to hearing from you!