This moist and flavorful Peach Bread is full of ripe, juicy peaches and salty roasted pecans. It's a wonderful way to enjoy summer's best peaches!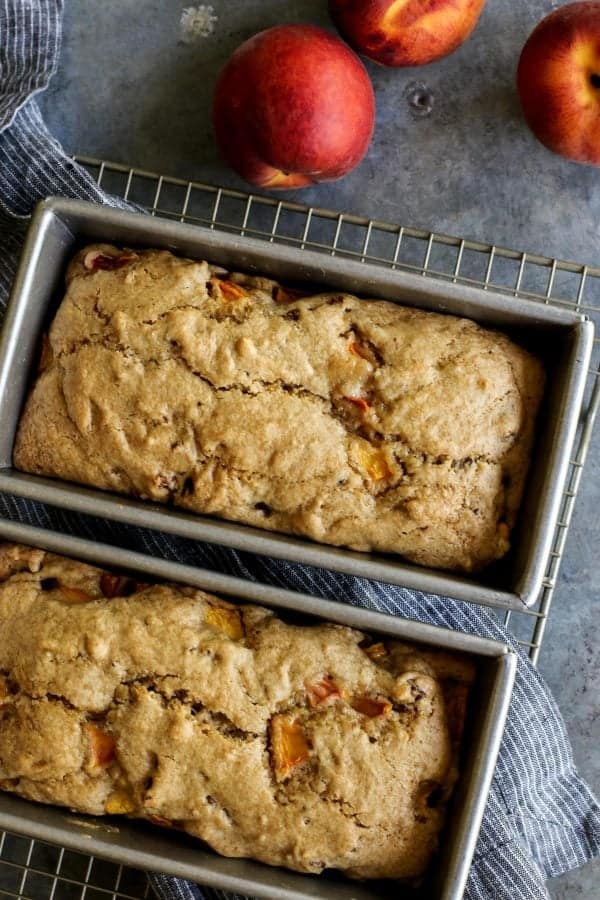 This time of year has me all crazy, trying to enjoy the massive amounts of especially awesome fresh produce. The beautiful fruits and vegetables – I wish we could have these choices all year 'round!
If you like to bake with peaches, this is a must-try recipe. I've been making it for years, and always get great feedback on it. Make this Peach Bread now, while the peaches are at their peak of summer sweetness!