Italian Chopped Salad – an Italian salad loaded with fresh goodness, plus salami, provolone, pepperoncini, and olives. It's light, yet hearty, and extra flavorful with a zippy Italian vinaigrette!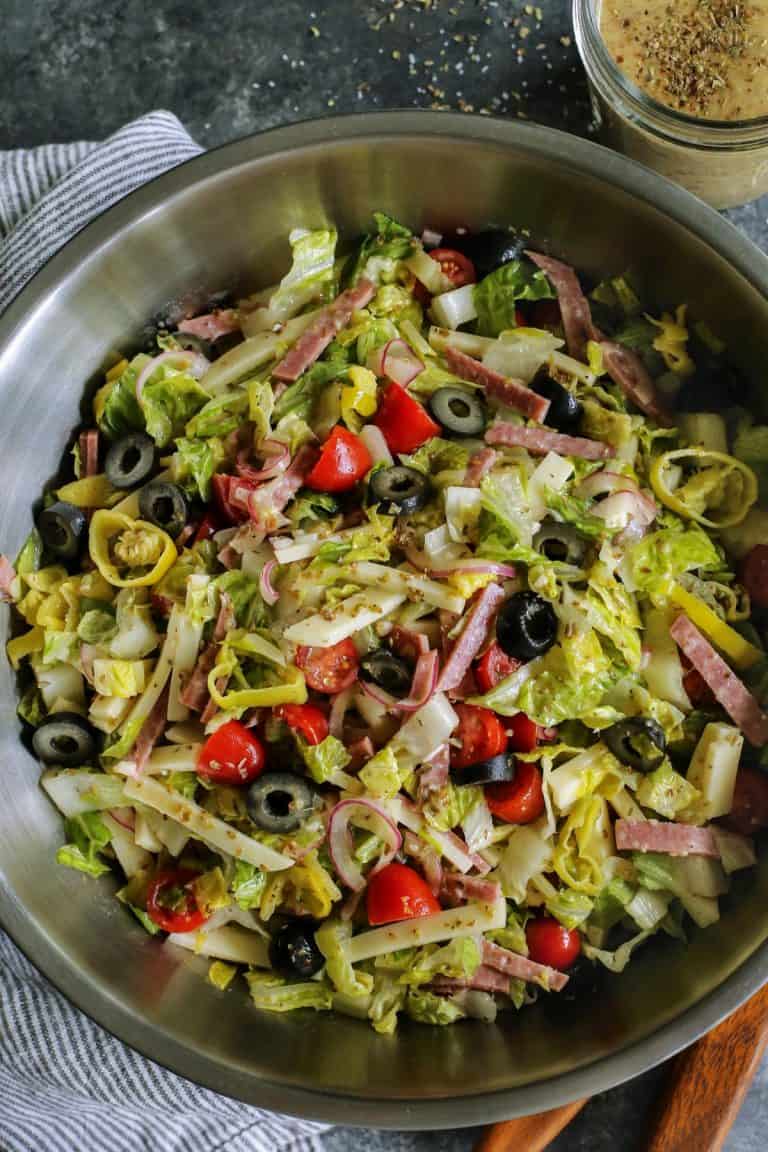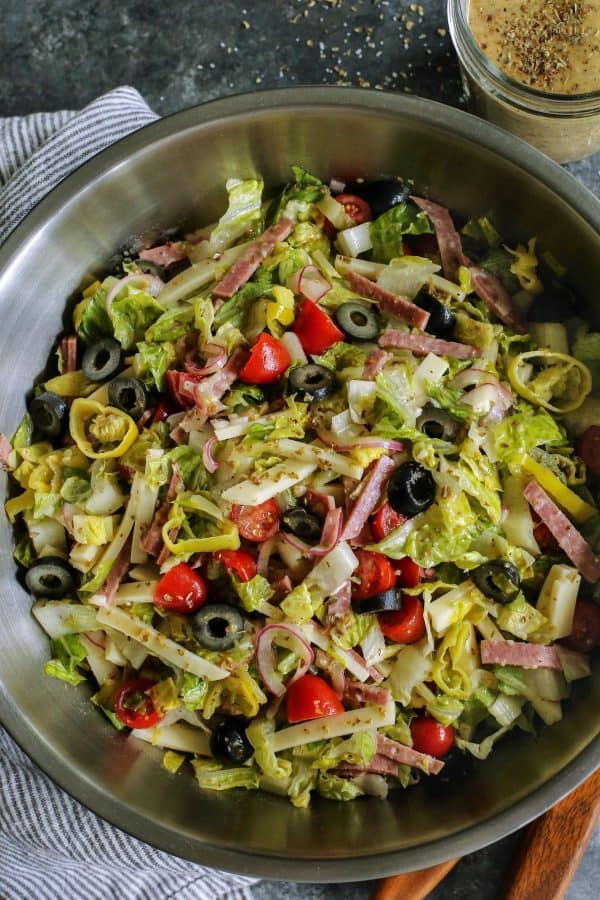 This Italian Chopped Salad has been gracing our table for more than a year now, and all credit goes to Netflix.
If it wasn't for Netflix, I would never have gotten to know Nancy Silverton a bit more in depth, on Chef's Table. To follow her paths through Italy and LA, alongside such names as Wolfgang Puck and Julia Child. Nancy even caused Julia to cry over the goodness of a dessert she made on Julia's TV program. That HAS to tell you SOMETHING about what Nancy is capable of!
Nancy makes another (briefer) appearance and is mentioned several times in different episodes in another Netflix show, Somebody Feed Phil. This is one of my family's favorite shows to watch together. Food + travel + the happy, humorous, goofy charm of Phil Rosenthal = the best foodie/traveler entertainment.
So fast forward to last year, very early spring. I was at the library and ran across The Mozza Cookbook, featuring recipes from Nancy's LA restaurant. I slid the book from the shelf, paged through it for all of ten seconds before knowing it must go home with me.
That same night, that cookbook was my bedtime reading material. I flagged a number of pages before setting the book aside and turning out the light. And before closing my eyes, I knew that Nancy's chopped salad recipe was going to be the first one I'd try.