This tender Rhubarb Sour Cream Coffee Cake is studded with tart bites of rhubarb and topped with a thin and crispy sugar baked crust. Every coffee cake recipe deserves sour cream in the batter!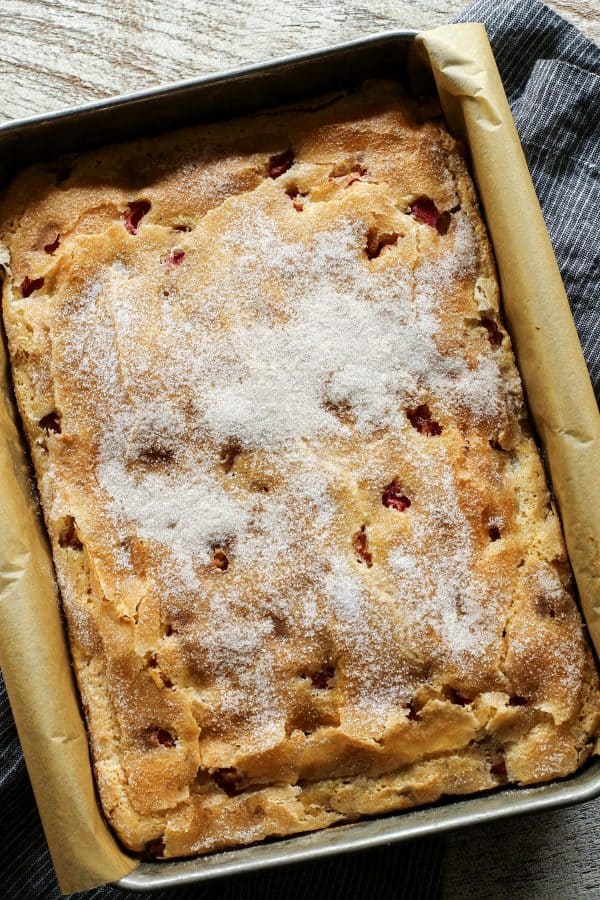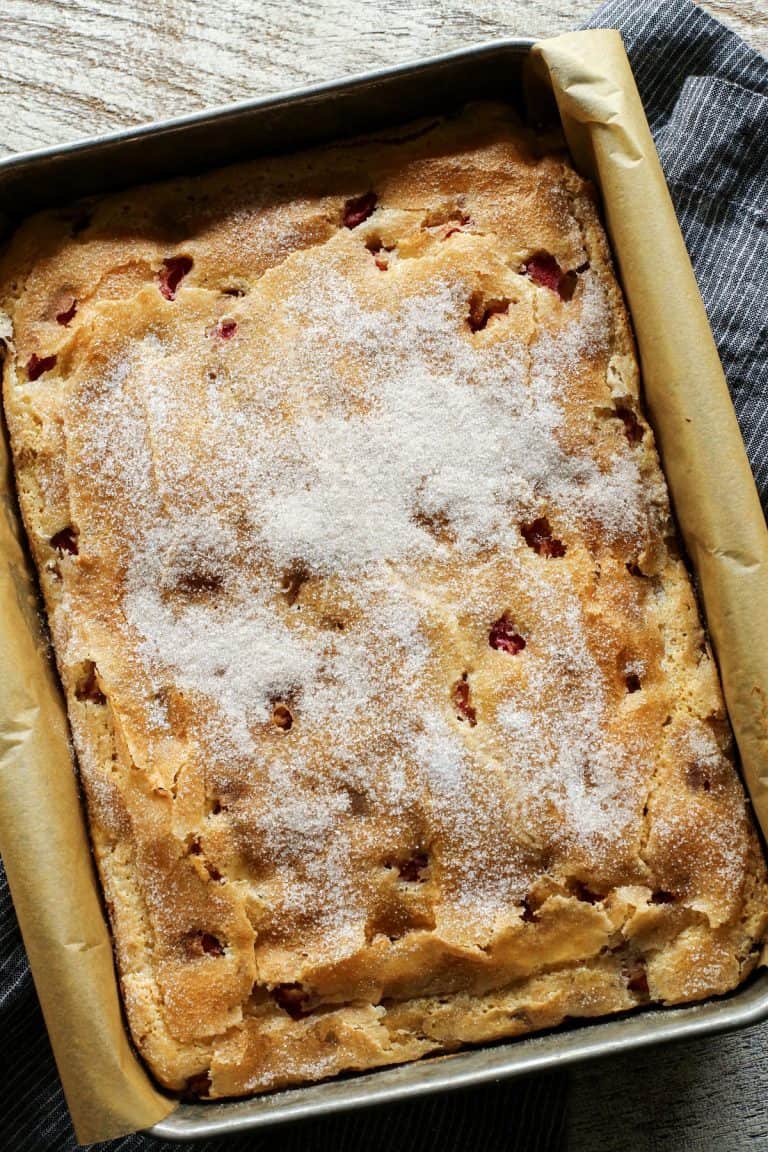 There's no coffee in this Rhubarb Sour Cream Coffee Cake.
Is that confusing, that there isn't actually coffee in a coffee cake recipe? Because I continue to be surprised by comments I get from people when I post a coffee cake recipe here on the blog or on social media, asking me where the coffee is in the cake.
I grew up eating coffee cake, so it's a term that has been in my vocabulary since childhood. But "coffee cake" simply refers to a cake you'd serve with coffee.
Or not with coffee. Ha. Now that IS confusing. But not everybody enjoys a cup of coffee. I know I surely didn't when I was eating coffee cake as a kid. Back then, a glass of cold milk was my choice.
Simply put, coffee cake is one of my favorite easy-to-make cakes. Usually topped with an irresistible crispy sugar baked crust, it goes beautifully from weekend brunch to afternoon coffee to weekday breakfast. I've enjoyed it every which way. There's no wrong time to eat coffee cake. And there are no requirements to drink coffee with it.
Just make this rhubarb sour cream coffee cake – and then relax and enjoy it, whenever and however you like!