Herby Lemon Vinaigrette – This homemade lemon vinaigrette recipe is loaded with bright flavor and mealtime versatility. It promises to be one of your favorite fresh dressings of the summer!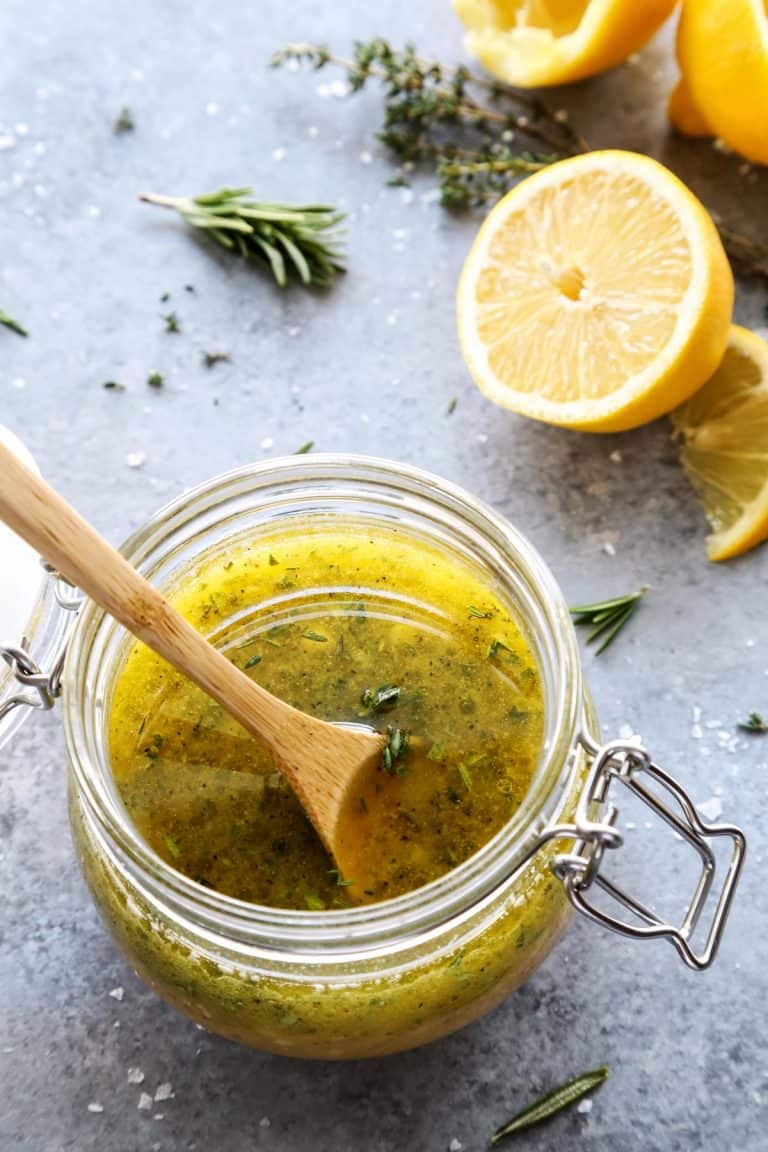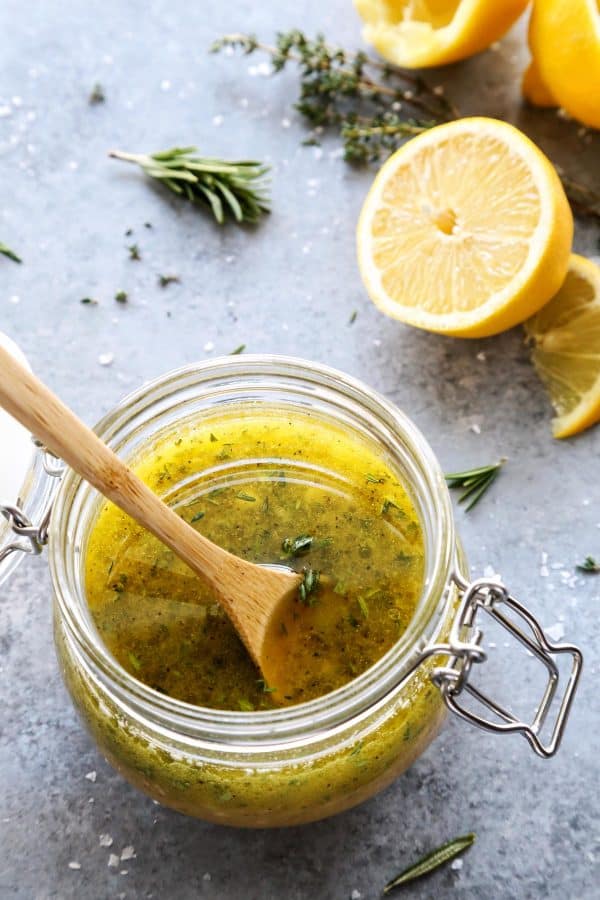 I look for every which way to use fresh herbs this time of year, to soak up the beautiful flavors of summer from our herb garden.
You can find me or our girls out there, plucking of their bounty, to add delicious dimension to our meals and beverages. This is truly one of my favorite things about summer.
This Herby Lemon Vinaigrette is a dressing full of sunshine. I like to keep a jar on hand throughout the summer season, and find myself reaching for it for breakfast, lunch, and supper!