A sunny Orange Margarita for celebrating the glorious citrus season. This margarita recipe is easy to make, with just a few ingredients!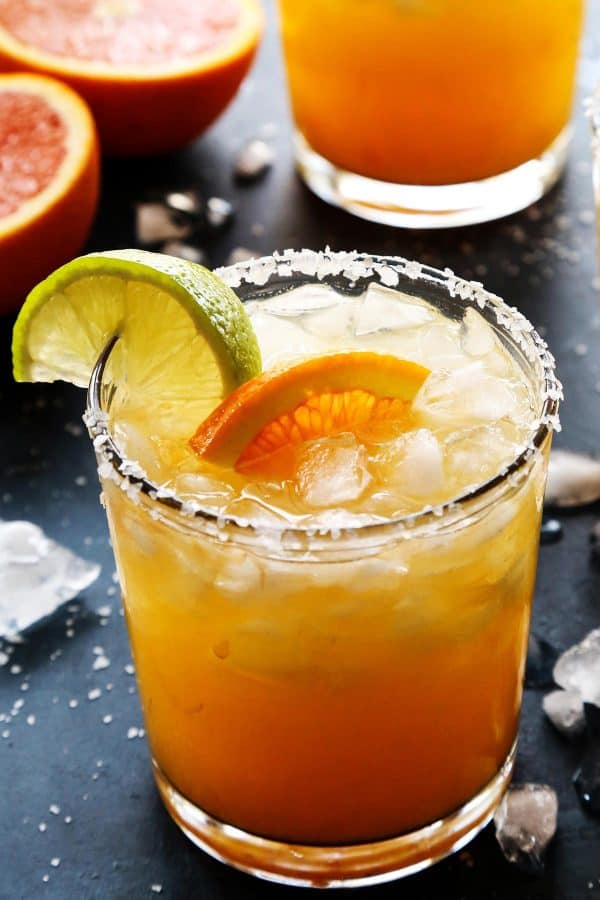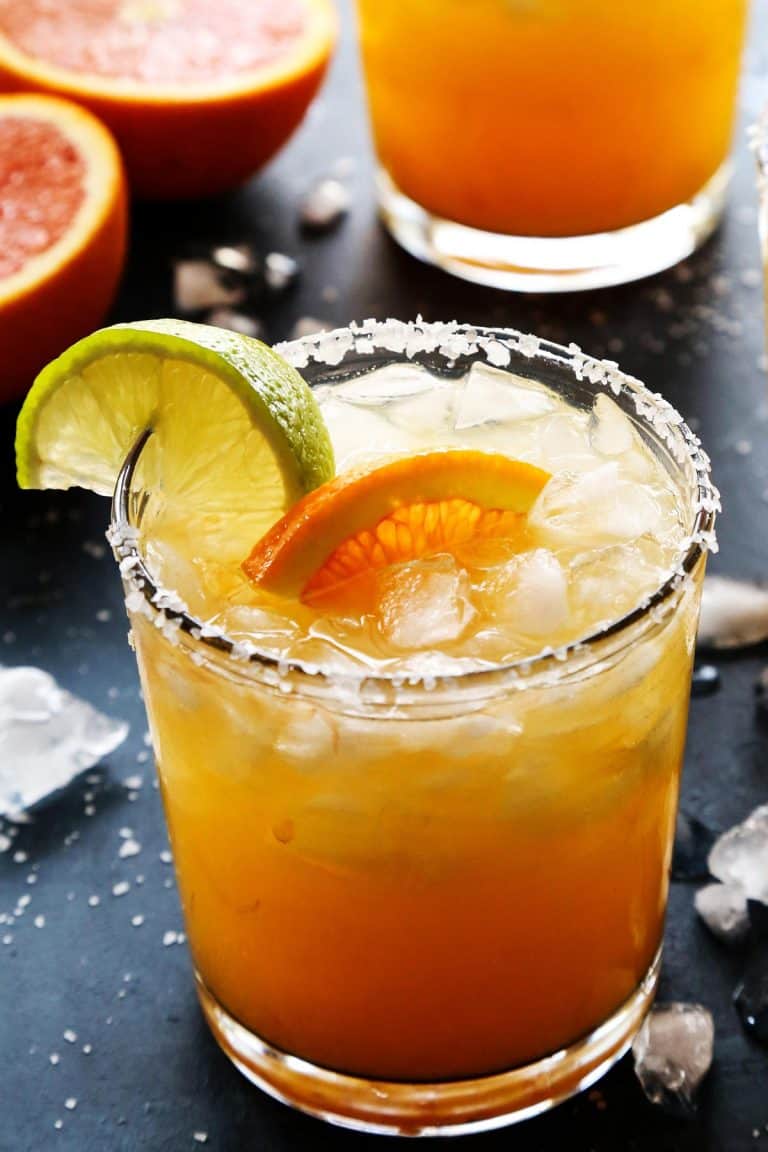 If I had to pick a single cocktail as my all-around favorite, it would have to be the margarita. I like the sweet/tart mixture that contrasts with the course rim of salt on the glass. And there's just something about tequila. I'm not one to drink this spirit straight, but I find it irresistible in a mixed drink.
Most often, I'm drawn to a simple, traditional margarita. On the rocks, please.
But if I see a cocktail menu with a smoky margarita or a spicy margarita, I am so getting that!! My Jalapeno Mezcal Margarita hits all those notes. You'll never see Blake order a margarita, but this is one he likes quite alot. I'd say it's a much more manly type of margarita, if you know what I mean.
And, of course, there are fruity margaritas.
When I have especially wonderful berries on hand, from our own raspberry patch or from picking strawberries at a local patch, I like to muddle them into my margaritas. I also like to create flavored simple syrups with fresh berries, similar to how I make my Rhubarb Margarita.
In this Orange Margarita, I simply squeeze fresh Cara Cara orange juice and lime juice for a bright and sunny, just slightly puckery, cocktail. It's the perfect margarita to celebrate the glory of citrus that's at our fingertips this time of year!