Juicy Lucy (also spelled Jucy Lucy) is a legendary cheese-stuffed burger from Minnesota. My burger features a core of molten cheddar – and is served with crisp lettuce, pickled red onions, a fresh tomato slice, and creamy burger sauce. You're gonna love it!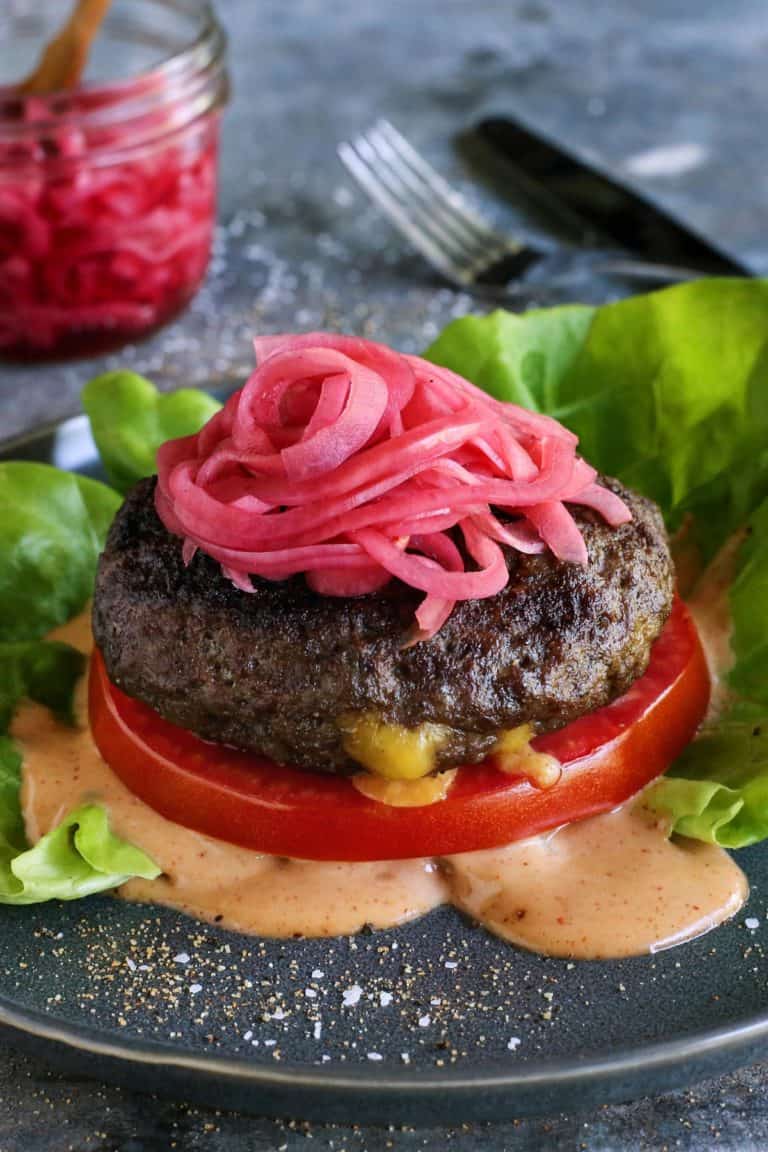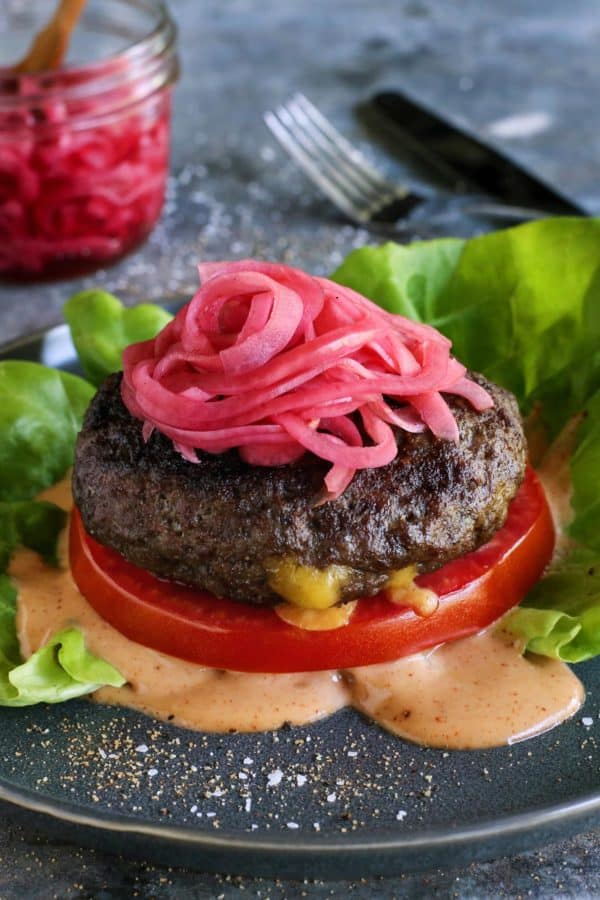 This week has been total cheeseburger heaven!
To celebrate Tillamook's arrival to the Twin Cities, I attended Melty Fest and ate my way through five different versions of a Juicy Lucy. Whoah. So good!
And here I have my own very special cheeseburger to share with you. It's my riff on the famous Minnesota Juicy Lucy, with a luxuriously melty center of cheddar. With fresh lettuce, a big fat slice of sweet August tomato, pickled onions, and a creamy burger sauce, it's right up my alley.
Whether you live in Minnesota, or not, I hope you'll join me in experiencing these crazy delicious Juicy Lucy Burger Lettuce Wraps!