Meatball Baked Ziti is a total comfort meal. An easy-to-make, richly flavored tomato sauce is combined with pasta, two kinds of mozzarella cheese, and flavorful meatballs for one dish of cozy deliciousness!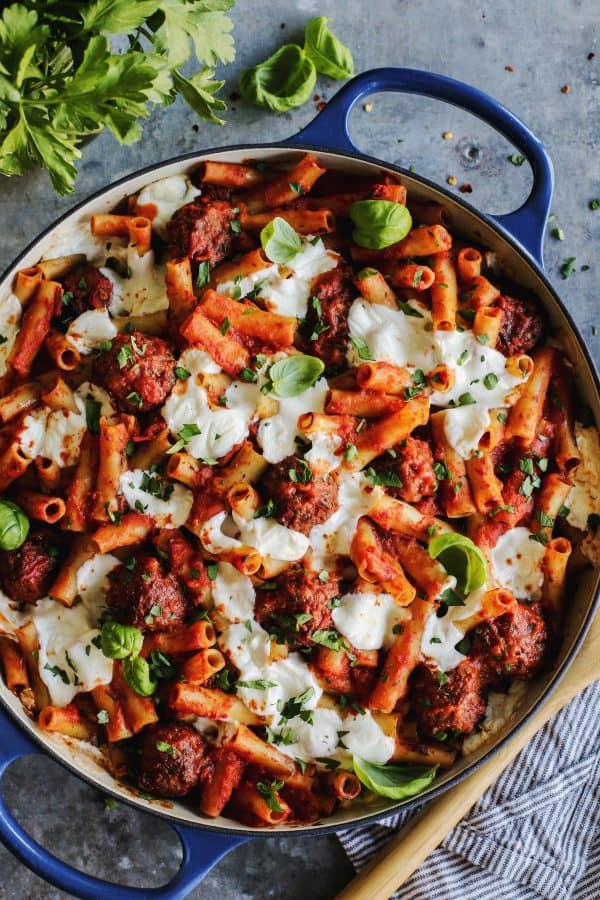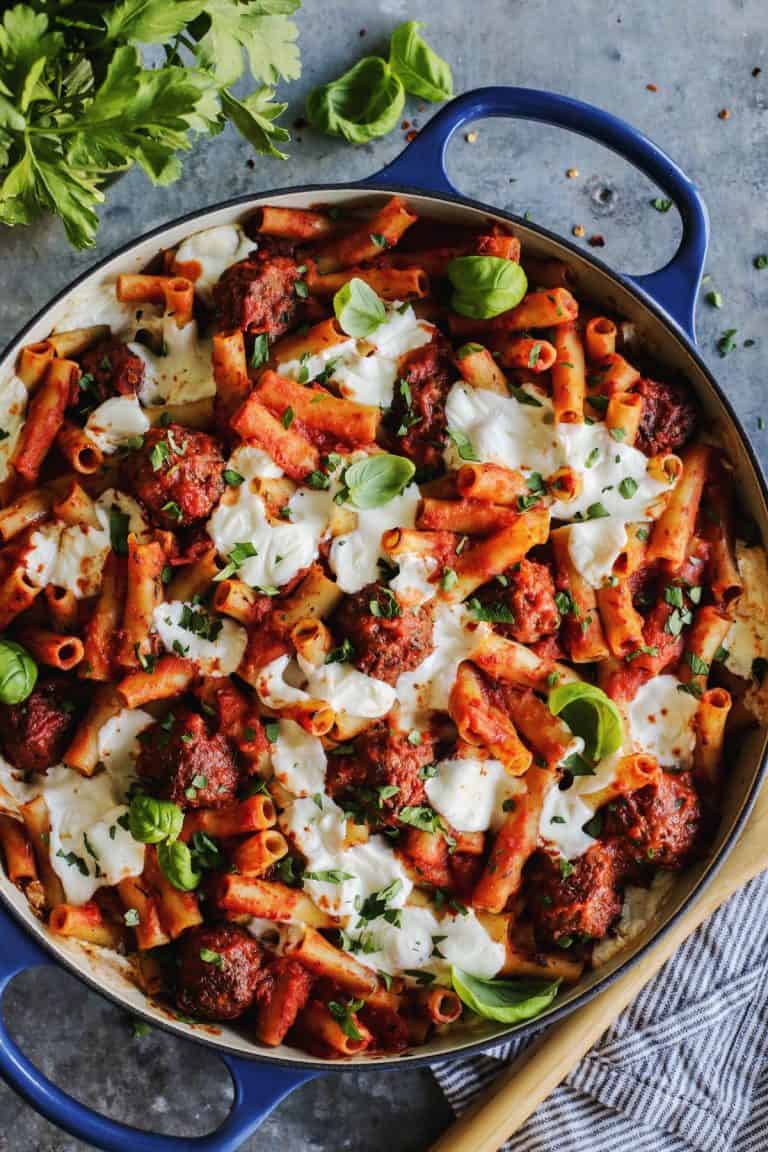 For those living in the Midwest, you know exactly what I'm talking about when I say it's been a trying winter. So far, our girls have missed five days of school (plus a couple late starts) due to an abundance of snow, ridiculously icy roads, and extremely cold temps.
We're talking about life threatening temperatures, where exposed skin can experience frostbite in less than 5 minutes. Where the temperature, when combined with the wind chill, makes for an experience that feels like 50 degrees below zero. It hurts. Literally.
You also know where I'm going with this, right?
Comfort food.
That's where it's at, for sure. (And lots of puzzles and games and closet cleaning!)
As if pasta and cheese and meatballs weren't comfort enough on their own, I've combined them into one dish of cozy deliciousness. Meatball Baked Ziti, for the winter win!