These Chewy Ginger Molasses Cookies are the ultimate fall and holiday cookie. They're perfectly soft and chewy, with just the right amount of spices and molasses. And they're easy to make, with no need to chill the dough!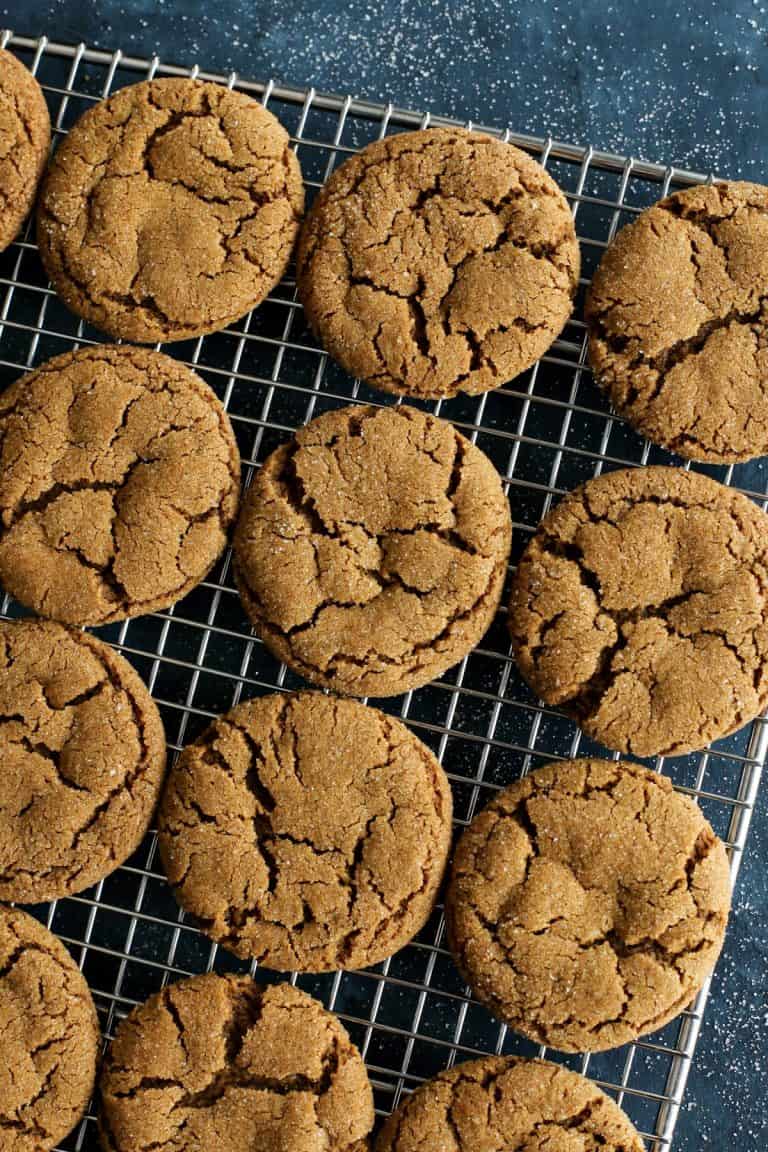 I don't recall ever really liking ginger cookies when I was growing up. And I believe the biggest reason why is that whenever I was offered one, it was always a very hard cookie. A dunking sort of cookie. It's why they call those cookies gingersnaps, because they "snap" when you break them in half.
And hard cookies just aren't my thing. Unless we're talking about buttery shortbread cookies. In that case, I can definitely make an exception.
But in general, I like my cookies soft and chewy.
So when I was introduced to a super soft and chewy ginger cookie during my 30's, my world was turned upside down. I questioned why it had taken so long for me to know this was actually a thing.
It's taken me a number of years to get this recipe the way I want it. But I'm happy to say that this is now my favorite recipe for Chewy Ginger Molasses Cookies. Our whole family is quite smitten with these, and I'm confident you'll like them too!