This tart-sweet Rhubarb Margarita is made with a swirl of homemade fresh rhubarb syrup. If a Farmgirl was to have a signature drink…it would have to be this one!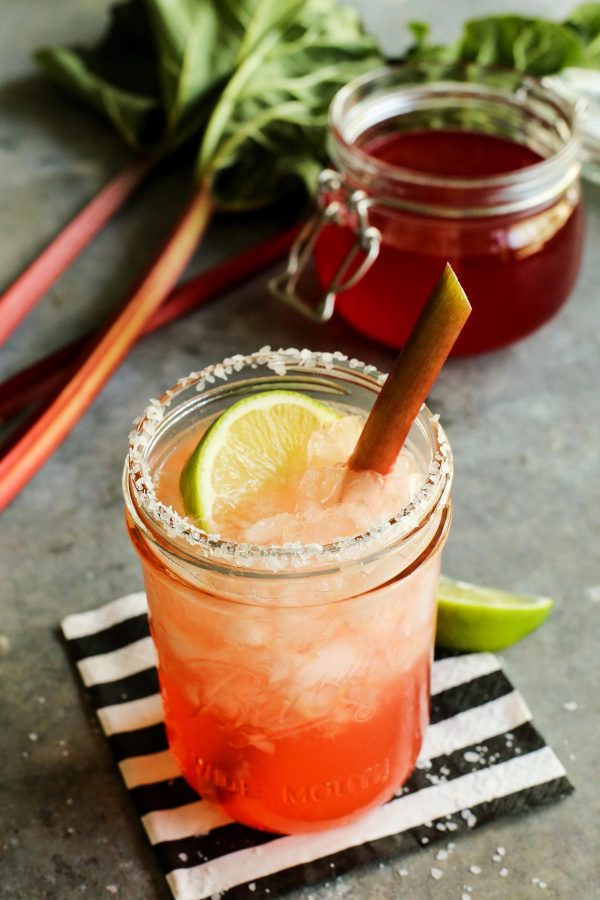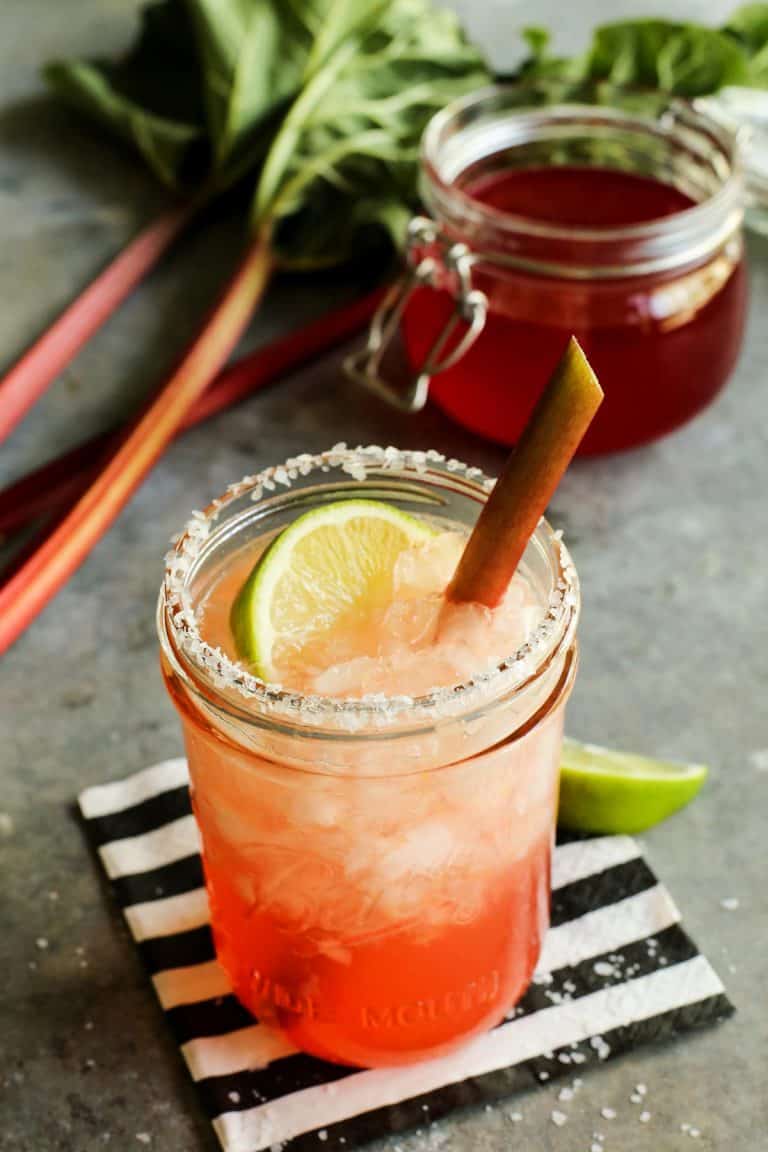 I don't often turn the spotlight directly on myself. But my birthday is this week. And to celebrate, I wanted to reacquaint you with a recipe I shared very early on in this blog's lifetime – my favorite cocktail, a margarita.
This Rhubarb Margarita is also known as The Farmgirl Margarita around here. When I think of rhubarb, I think of growing up on the farm – where my love for rhubarb began, thanks to Mom. It seems that all of these things make this the perfect drink to celebrate my birthday, don't you think?!
This is my go-to margarita for spring and summer, when the rhubarb is fresh and abundant. With a good amount of chilled, bubbly club soda in the glass, this rhubarb margarita is wonderfully refreshing. Serve it with my favorite Taco Salad and Pickled Red Onions or with these beautifully charred Grilled Margarita Shrimp, so very good!
To learn more about rhubarb, check out my Rhubarb 101.
*Here are a few more rhubarb recipes I'm loving right now: this comfy Rhubarb Sour Cream Coffee Cake, my beautiful Raspberry Rhubarb Skillet Coffee Cake, and these always popular Strawberry Rhubarb Crumb Bars.