Wonderfully flavored and perfectly chewy, this Brown Butter Chocolate Chip Skillet Cookie is a fun way to get your chocolate chip cookie fix!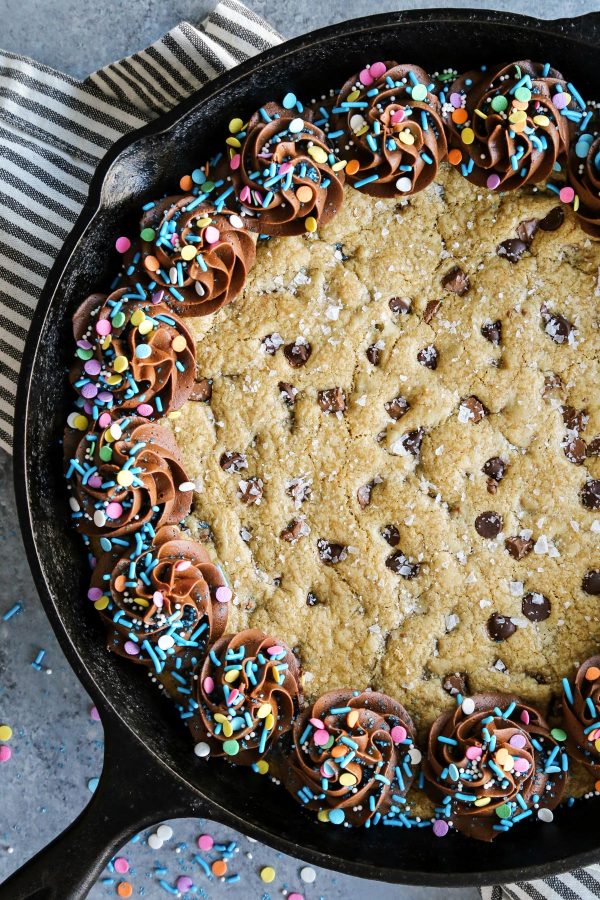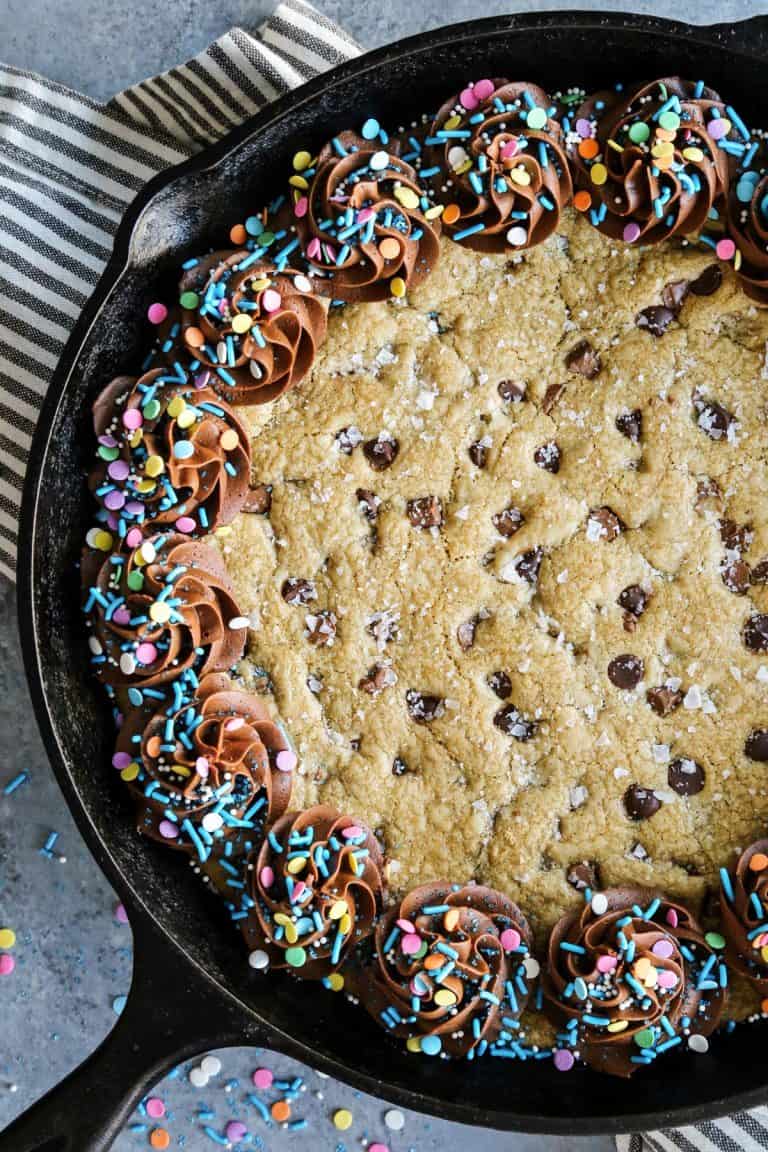 In our home, we're heading into what I refer to as "the birthday months". Hatti, our oldest daughter, starts it off with a birthday here in March. Then in April, our youngest daughter Tessa has a birthday. In May it's me. And in June it's Blake.
I've been known to hang up a birthday banner in March and leave it up until nearly the fourth of July!
Celebrating the special people in our lives is a beautiful thing. A necessary thing. Right along with awesome birthday treats.
For Hatti's birthday this year, it's all about the chocolate chip cookie. A HUGE chocolate chip cookie!
Brown Butter Chocolate Chip Skillet Cookie, you are going to LOVE this!!