In this Jalapeno Mezcal Margarita, smoky mezcal is infused with fresh jalapeno for a bold and spicy cocktail, all in a chili salt rimmed glass.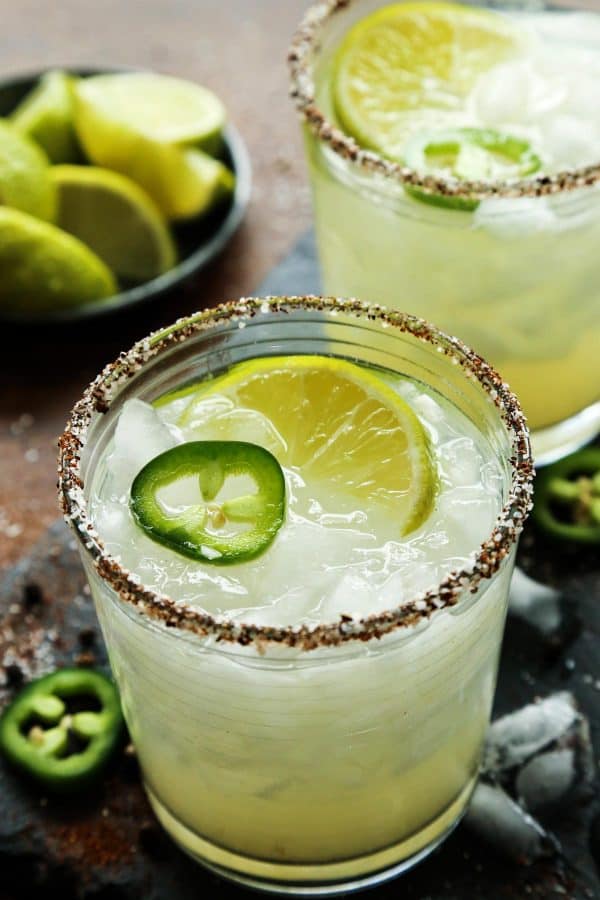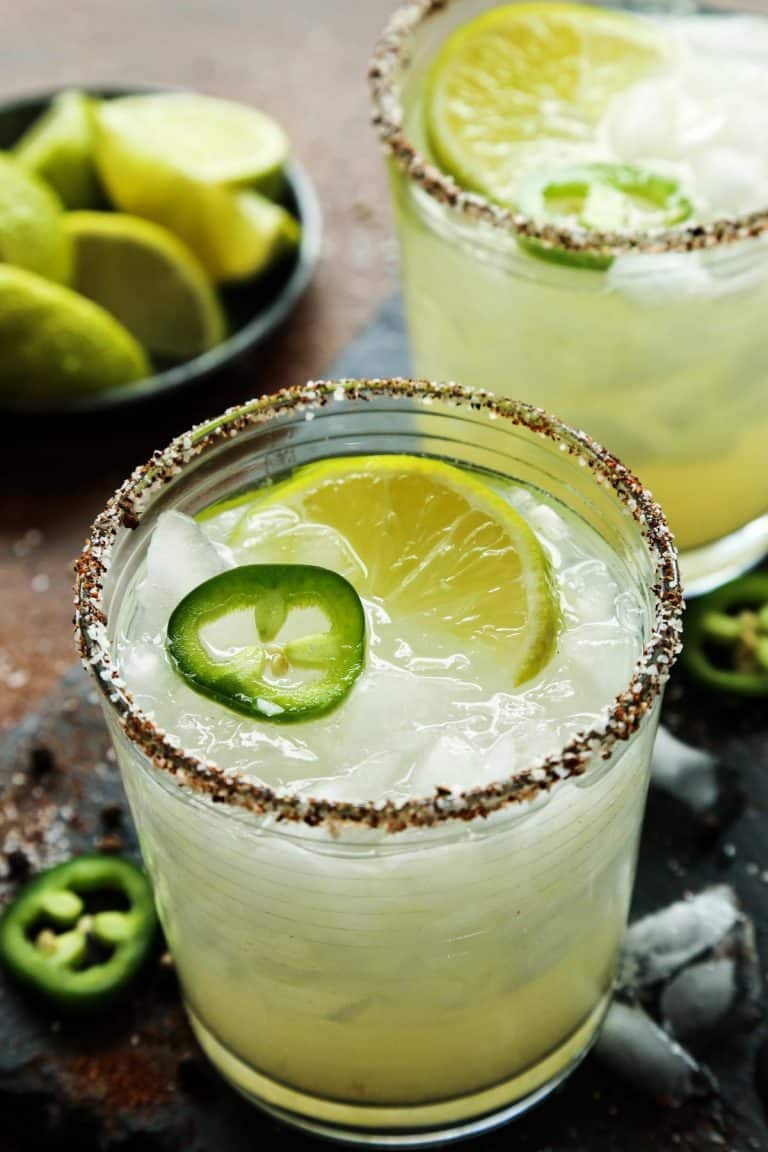 Anybody who knows me well knows how I appreciate a good margarita. No cloying mixes (although I'd never turn one down if I were, say, stranded on a deserted island…) or fake flavorings. Just give me pure lime juice, fresh and tart, alongside the unique flavor of tequila.
This Jalapeno Mezcal Margarita is not a cocktail for the faint of heart or even occasional margarita drinker. If you prefer your margaritas on the weak side, super sweet, or blended, this may not be the choice for you. Just being super candid here.
But if you enjoy challenging your taste buds every now and then, and are up for a new and exciting experience, I beg you to give this margarita a try.