This Homemade Buttermilk Ranch Dressing recipe is fresh and creamy and tangy. It's so much better than store-bought, the perfect partner for fresh salads and veggie trays.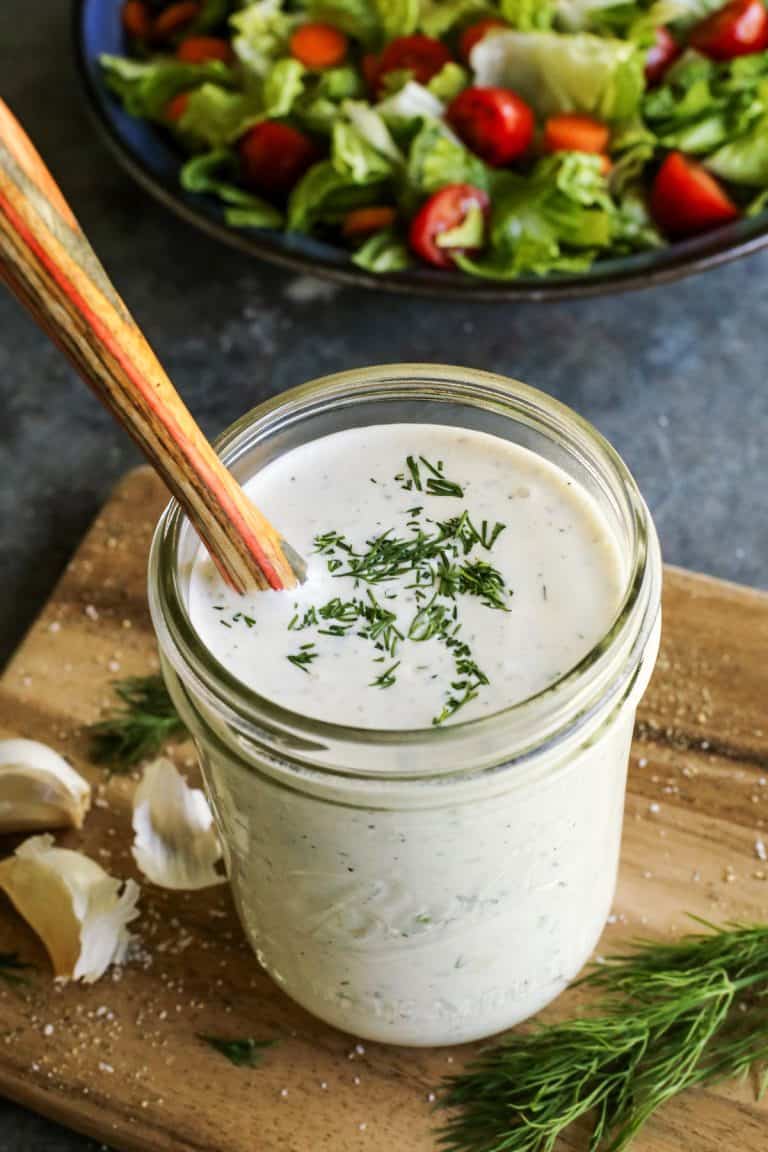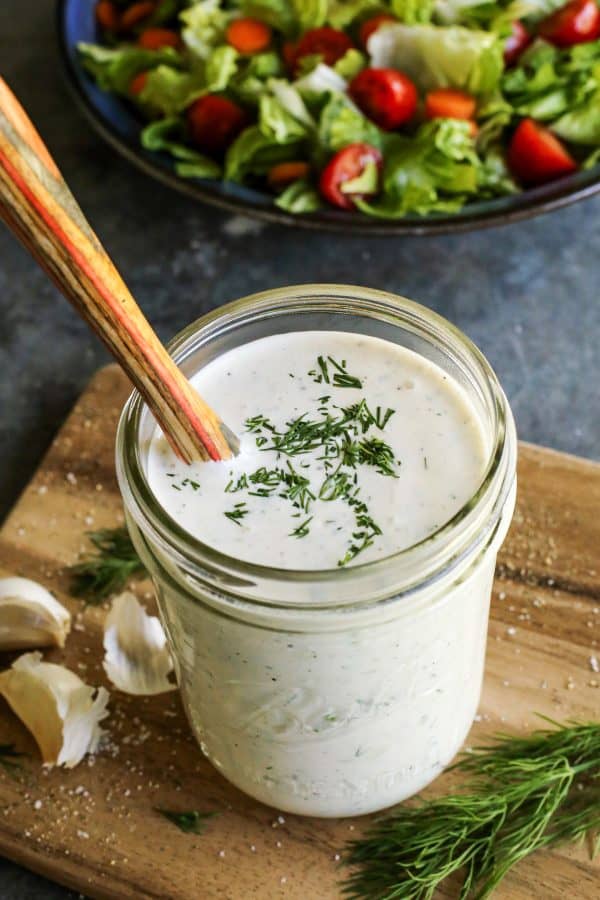 A few summers ago, I homed in on perfecting a Homemade Buttermilk Ranch Dressing recipe. Because I just didn't enjoy the ones from the the store shelves. I knew there was more deliciousness possible, if I only took some time to play in the kitchen.
Well I accomplished that goal, I'm happy to say.
And now whenever I tell my family we're having a salad with ranch dressing, they ask, "Did you make the really good dressing?"
Yes, our whole family's on board with this ranch dressing. It's that awesome!