In this Grilled Chicken Skewers with Green Curry Yogurt Sauce recipe, marinated strips of chicken are grilled until tender and then served with a tangy green curry sauce bursting with fresh herbs.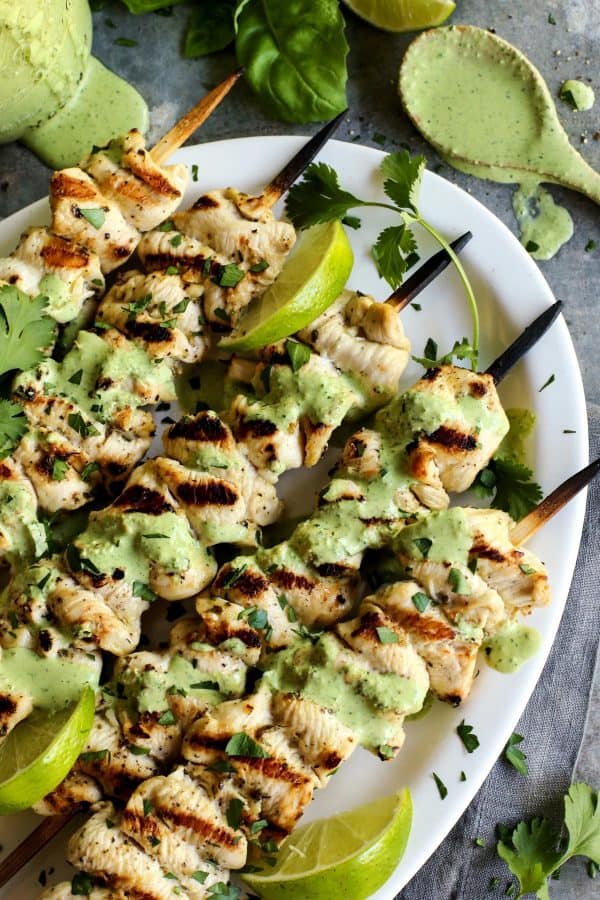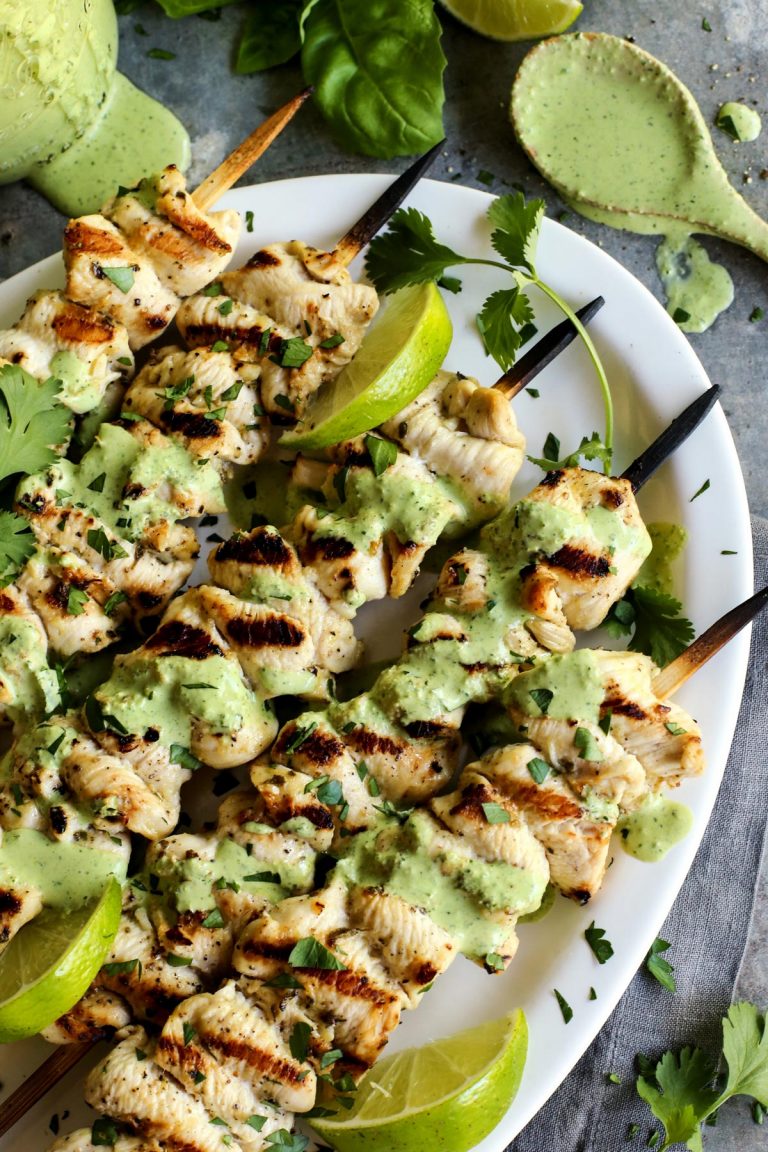 Our girls' last day of school was the final day of May (the first time they've actually gotten out before June, yay!). And here it is, three weeks into June, and I'm still feeling like we're not in a summer routine yet.
I know this has everything to do with our family's calendar being a bit out of the ordinary lately. We enjoyed a family vacation to New York City and then Blake was gone all of last week for training with a new job. And the girls and I just returned from camping in South Dakota with my parents and then a couple nights at my sister's home.
I am ready to just be home, all of us at the same time. And you can bet we're lining up the grilling recipes. Every single day during these wonderful summer months, we're grilling!
The next recipe in queue? Grilled Chicken Skewers with Green Curry Yogurt Sauce. This main dish is loaded with flavor – plus it's beautiful and fun. Whether you make it for a weeknight meal or for weekend entertaining, this grilled skewers recipe will fit right in!