These vibrant Lime Baby Cakes are fun, ultra tasty, and completely addictive! Buttermilk makes these mini cupcakes dense and moist, and lime juice and zest give them zingy fresh citrus flavor. A swirl of cream cheese frosting on top offers the perfect creamy contrast.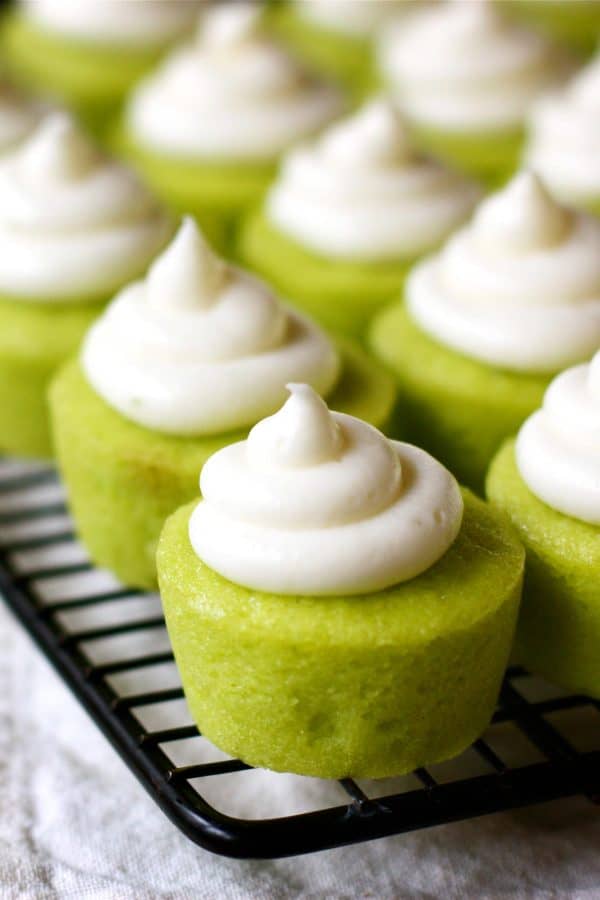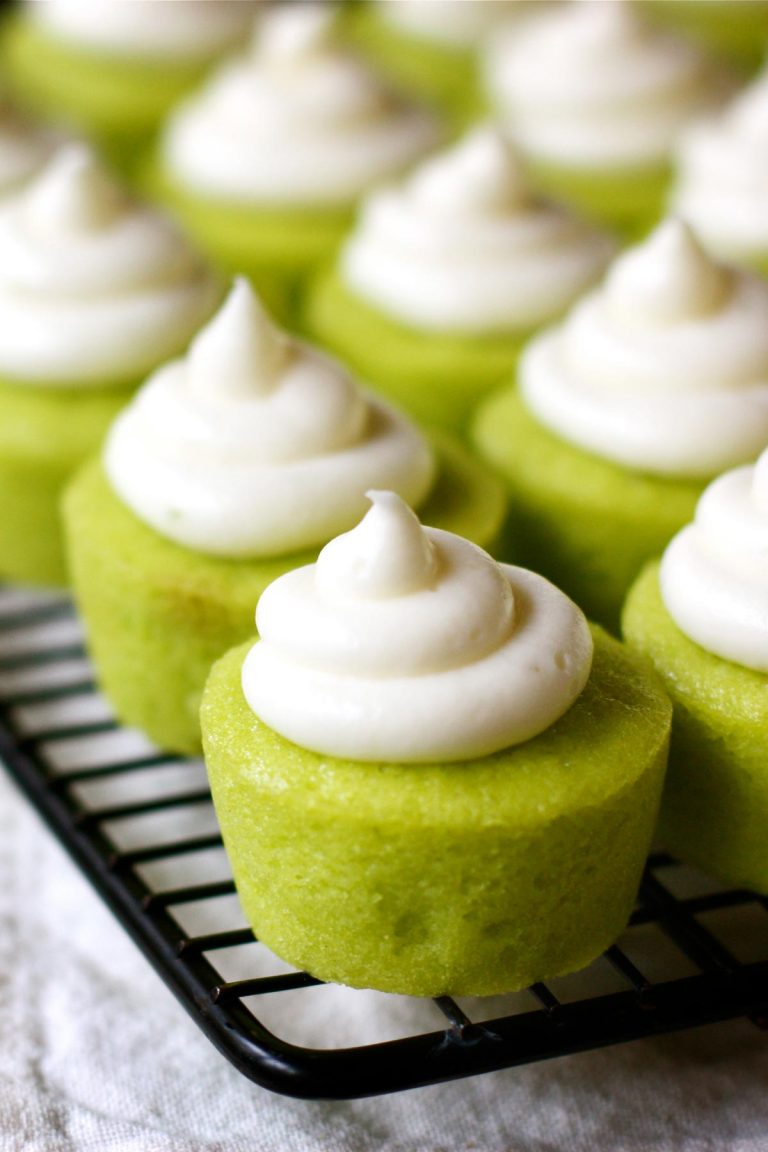 These Lime Baby Cakes are for Mom.
For Mother's Day, I wanted to share a recipe that I know Mom loves, but one that she doesn't actually make for herself. (She likes to find them already made at our house!)
So whenever I make these Lime Baby Cakes, I stash a few away in the freezer for the next time she visits us. It's what any good daughter would do, right?
I hope you like these awesome little cakes – they're also especially great for St. Patrick's Day and Cinco de Mayo. But really, these baby cakes would be welcome at most any celebratory occasion!