Apple Crisp: An easy apple crisp recipe with toothsome apple bites and a crispy old-fashioned buttery oats topping. It's one of the best apple desserts!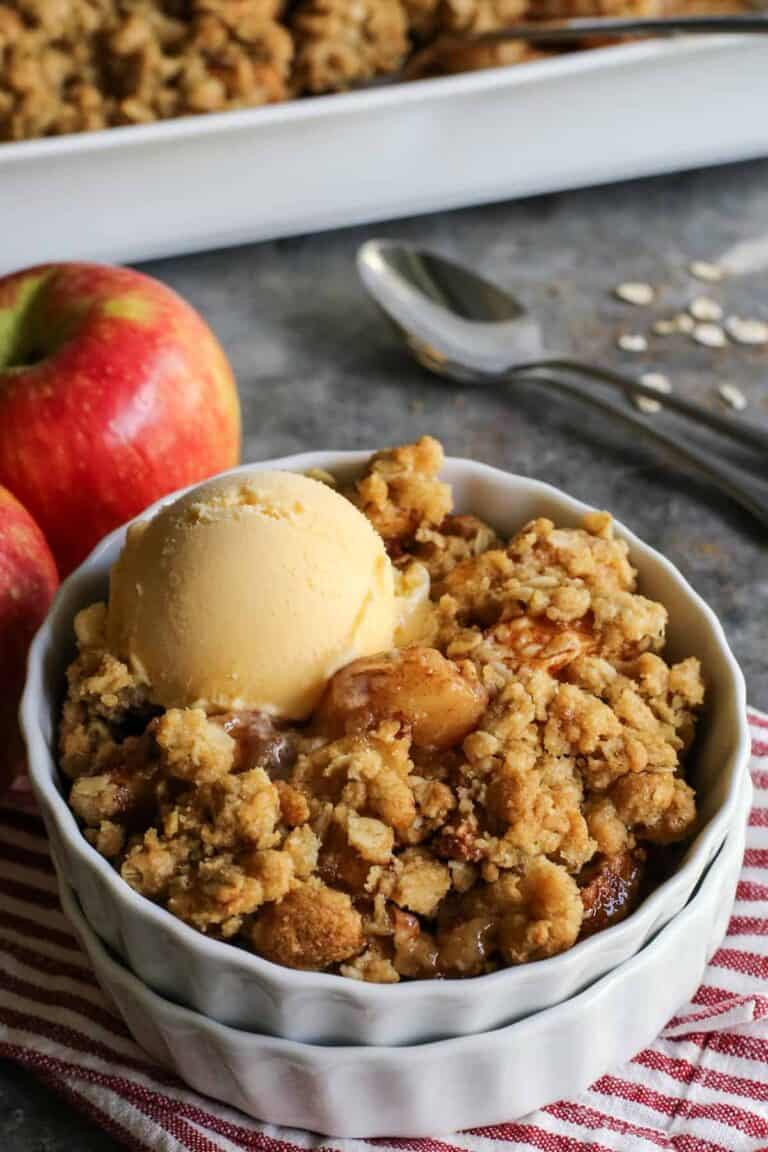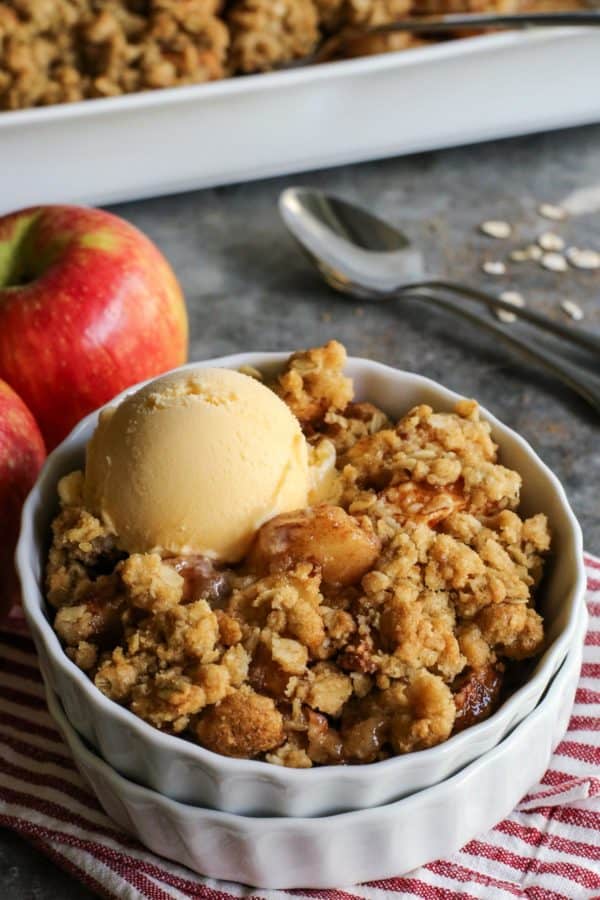 An easy Apple Crisp recipe has always had my number. I think it's one of the very best apple desserts.
My husband's a different story, however.
We were married in September (we just celebrated our 20th anniversary this week!), so apple season was in high gear during our first month together. And I had set up to do what I knew best with apples. Make my favorite apple crisp, of course.
As I was peeling apples, I asked Blake if he liked apple crisp. It was small talk, really. Because I was just asking a question I was sure I knew the answer to. I mean, who doesn't like warm homemade apple crisp with a scoop of vanilla ice cream, getting all melty and delicious?!
But his exact words were, "I've never been a fan."
Hmmmm…I wondered, who is this man I just married?