Chewy Chocolate Chip Cookie Bars are baked in a pan, a quick and super easy chocolate chip cookie recipe with no mixer and no chilling. You'll love how soft and buttery these are!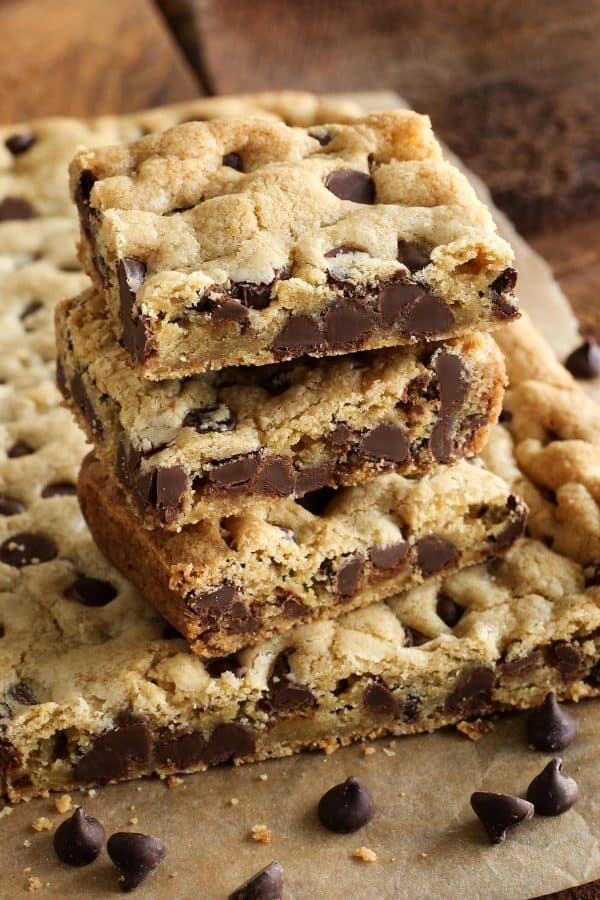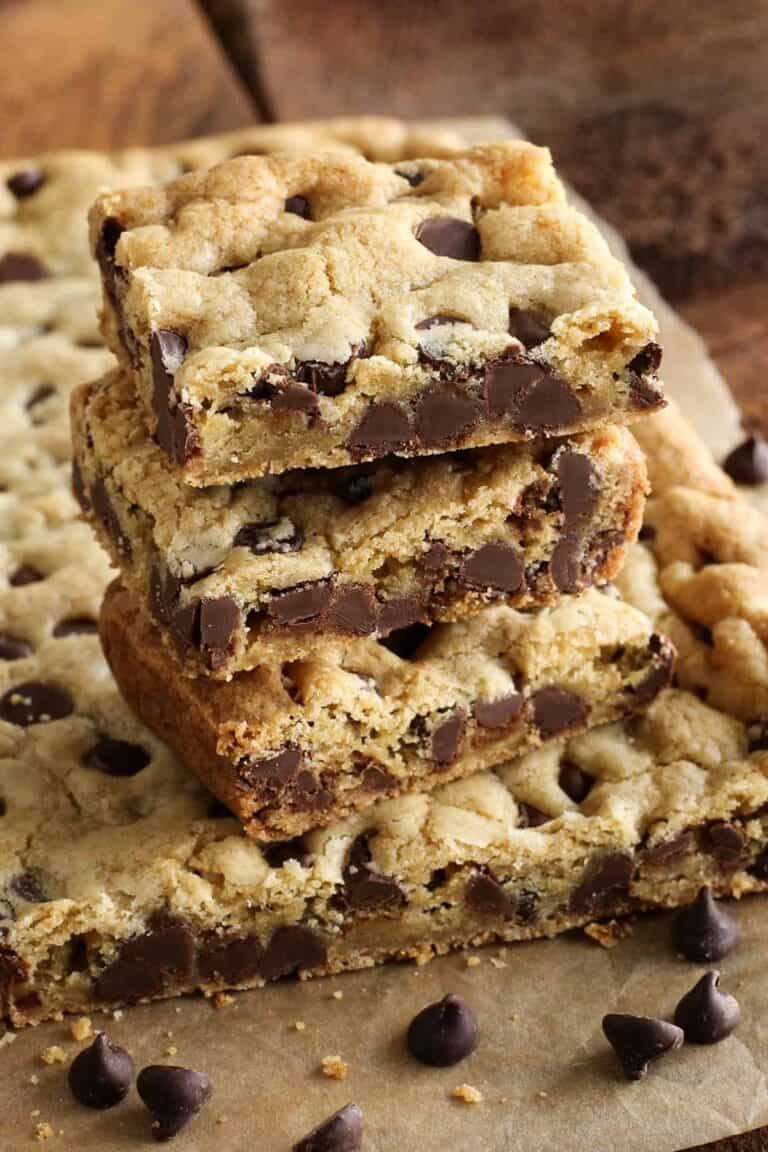 Well, Hello Spring. We've been waaaaaaaaiting for you!
This date, March 20th, holds so much more significance for our family than saying "Goodbye, Winter", however. It's also my dad's birthday. And Hatti's birthday. Yes, our oldest daughter was born on the same day as my dad…and just two days after Blake's dad's birthday.
To celebrate with a recipe here on the blog, I'm sharing another chocolate chip cookie related recipe, in honor of Hatti's love for chocolate chip cookies. My dad would definitely not pass up a good CCC, either! (Last year I shared this Brown Butter Chocolate Chip Skillet Cookie, and the year before that this Cookie Monster Ice Cream that's stuffed with cookie dough.)
This year, it's all about enjoying those chocolate chip cookie flavors, with easy-to-make bars.
You're going to appreciate the fact that you can whip up a pan of these Chewy Chocolate Chip Cookie Bars in less than 15 minutes. But even more than that, you're going to love how buttery, chewy, and absolutely fantastic these cookie bars are. I promise!