Pickled Mustard Seeds: An easy way to add bold, bright flavor to sandwiches, dressings, and dips. This homemade condiment literally pops with flavor and texture!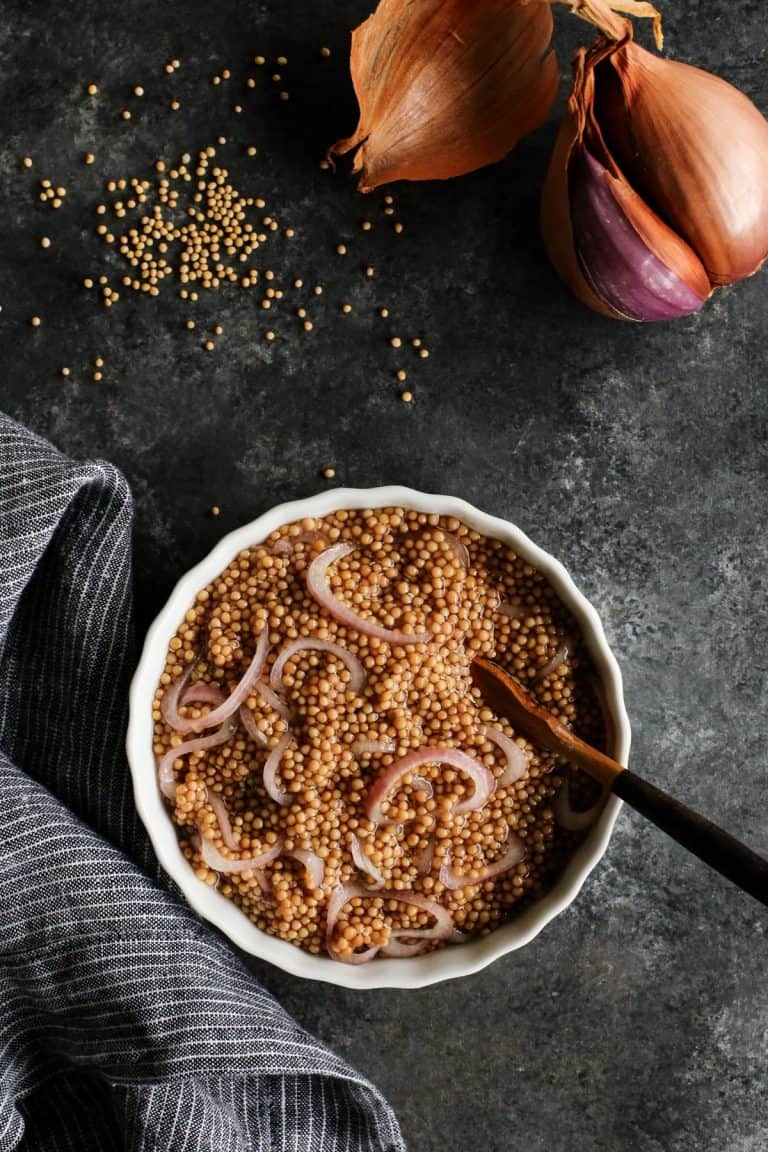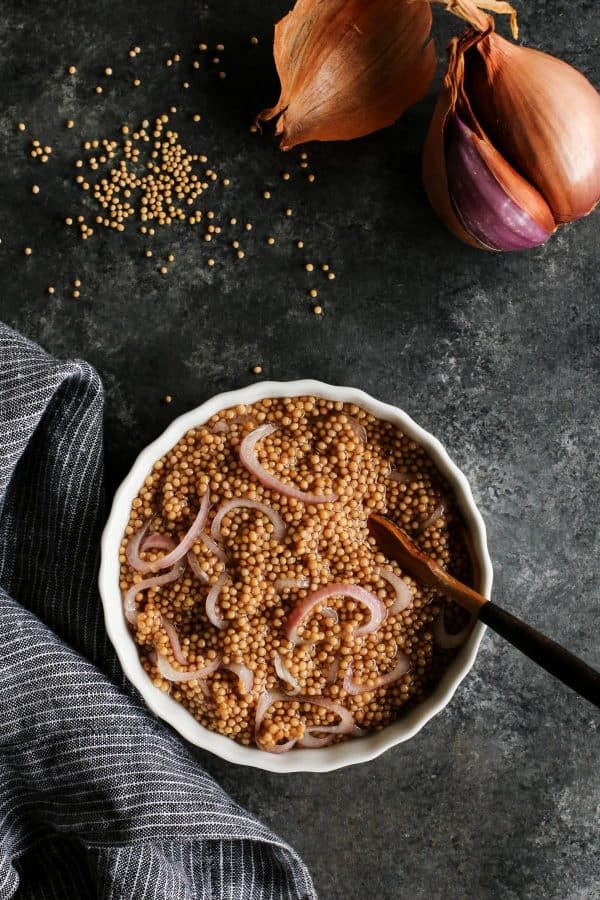 I didn't eat much mustard when I was growing up. And if I did, it was mixed into pasta salad, egg salad, or deviled eggs. So I think it's fair to call those beloved dishes the introduction to my grown-up love of mustard's pungent flavor.
This recipe for Pickled Mustard Seeds is one of my favorite ways to enjoy mustard. You already know how much I love to make quick pickles and eat quick pickles, so the pickled part should come as no surprise.
A few favorite recipes of mine in the refrigerator pickles category are:
Pickled mustard seeds may sound a bit strange at first, but if you're a fan of mustard and all the pickled things, you simply must try this quick pickling recipe. In just a few minutes' time, you'll have a jar full of so much incredible flavor, you'll wonder how you ever got along without this condiment in your fridge!