Lemon Heaven Bars are dense and soft and chewy. Loaded with fresh lemon flavor and covered with a thin, sweet glaze, they are completely irresistible!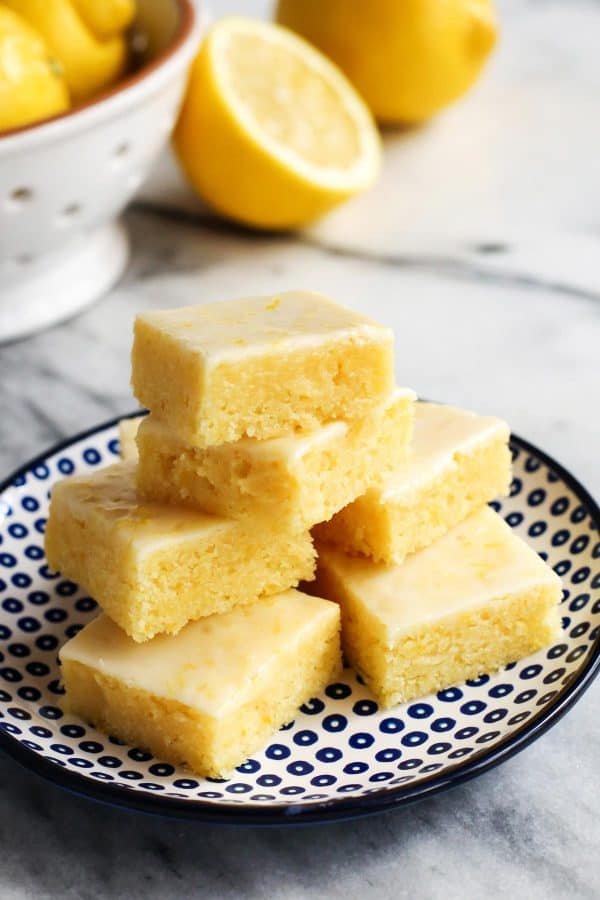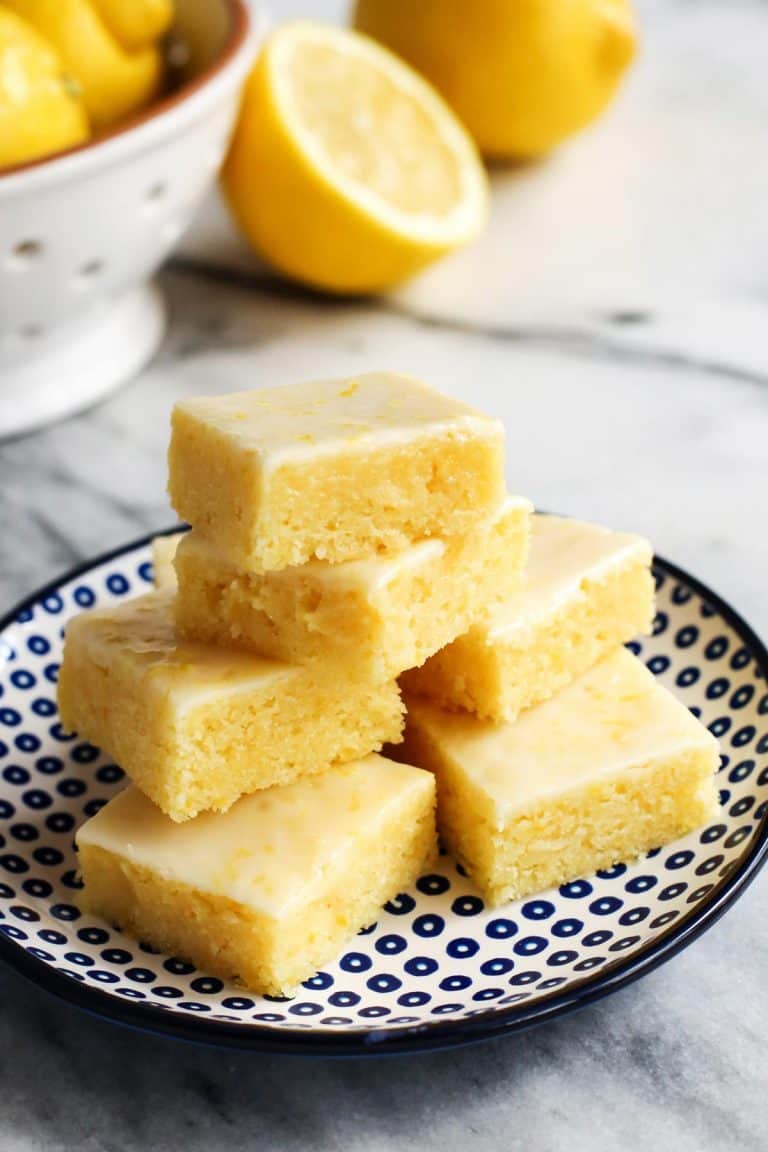 You know that my heart will always belong to chocolate when it comes to dessert.
But when I need something comforting with a jolt of puckery freshness, I can't resist a lemon bar.
My favorite lemon bar recipe consists of a buttery shortbread crust topped by a bright layer of thickened lemon custard. When baked, the top of the bars take on a thin, crackly texture. And then they get a pretty sifting of powdered sugar. It's one of the recipes people ask me for the most. Here's the recipe.
But now, after many, many years, there's a new lemon bar contender vying for my attention. These Lemon Heaven Bars are out of this world good, packed with an extra dose of fresh and puckery lemon flavor.