Chewy Ginger Molasses Cookies
This Chewy Ginger Molasses Cookies recipe is easy to make, with no need to chill the dough. The cookies are perfectly soft and chewy, with just the right amount of spices and molasses – the ultimate fall and holiday cookie!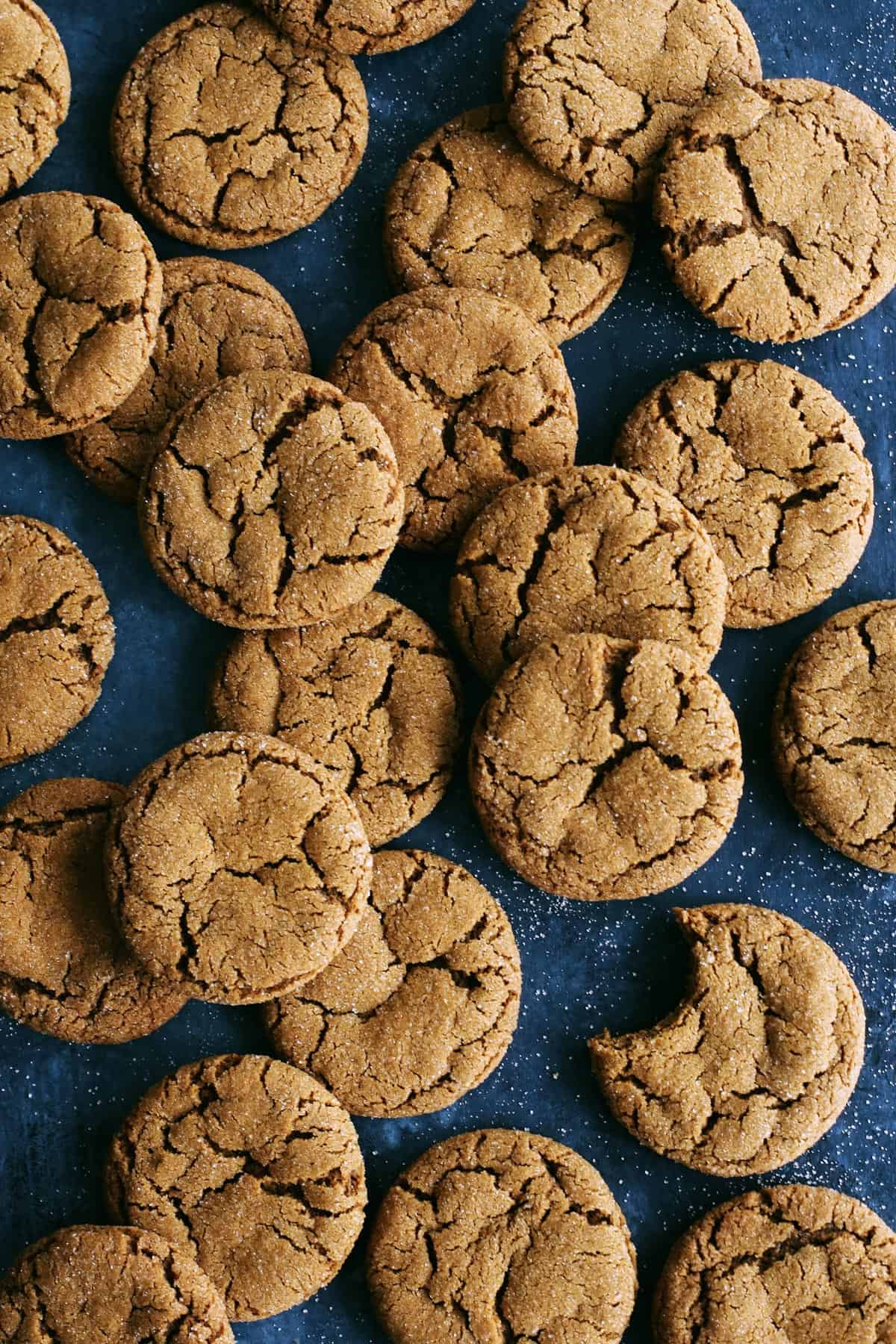 I don't recall ever really liking ginger cookies when I was growing up. And I believe the biggest reason why is that whenever I was offered one, it was always a very hard cookie. A dunking sort of cookie. It's why they call those cookies gingersnaps, because they "snap" when you break them in half.
And hard cookies just aren't my thing. Unless we're talking about buttery shortbread cookies. In that case, I can definitely make an exception.
But in general, I like my cookies soft and chewy.
So when I was introduced to a super soft and chewy ginger cookie during my 30's, my world was turned upside down. I questioned why it had taken so long for me to know this was actually a thing.
It's taken me a number of years to get this recipe the way I want it. But I'm happy to say that this is now my favorite recipe for Chewy Ginger Molasses Cookies. Our whole family is quite smitten with these, and I'm confident you'll like them too!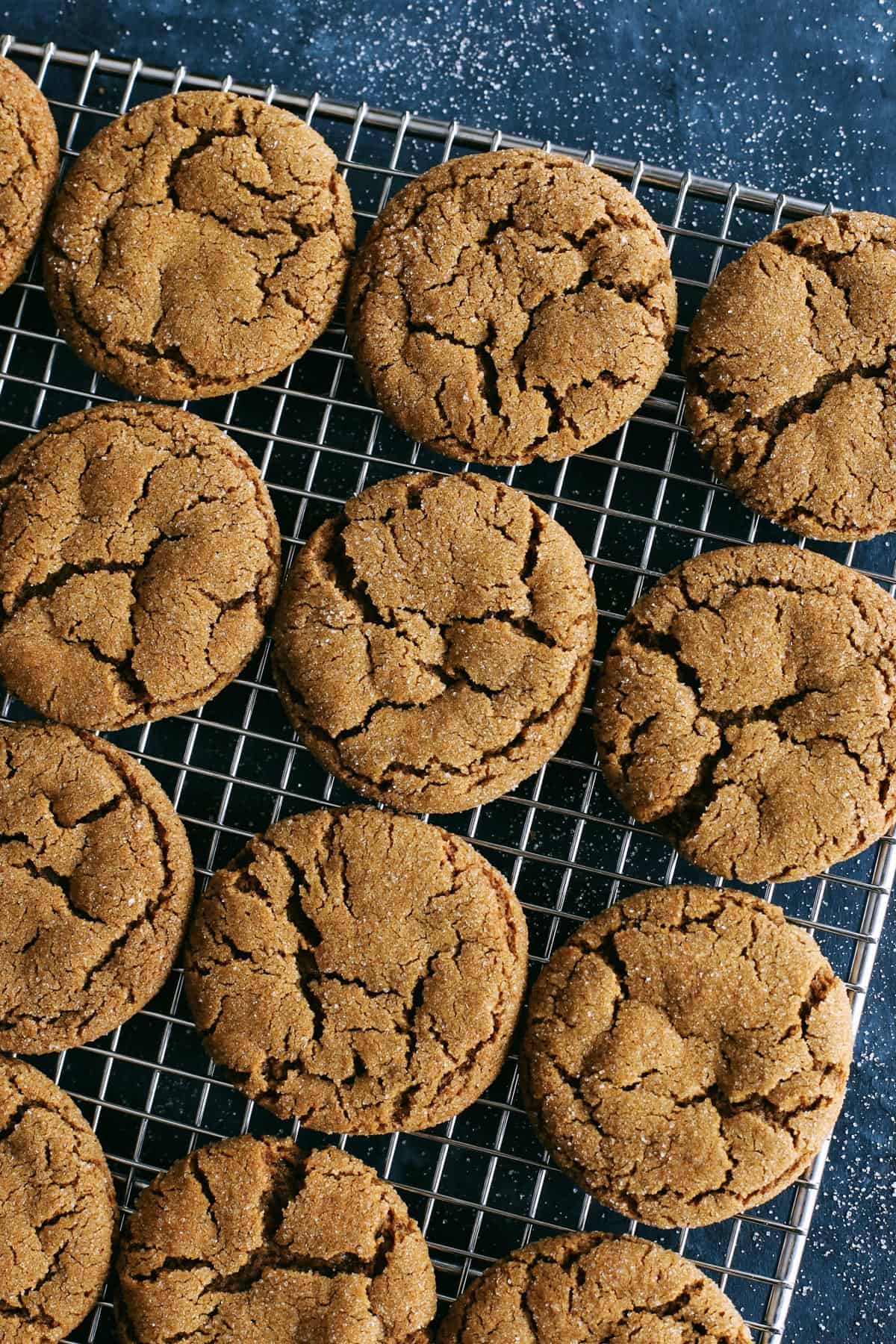 Chewy Ginger Molasses Cookies
There's no hiding it. I'm pretty excited to finally put closure on my ginger cookies recipe pursuit. For many years, come fall and the holiday season, I've played around with this recipe.
Now…to get a chocolate chip cookie recipe perfected in the same way. An easy-to-make recipe that passes all of our family's criteria for soft, chewy, buttery, and chocolatey. We'll get there, I promise!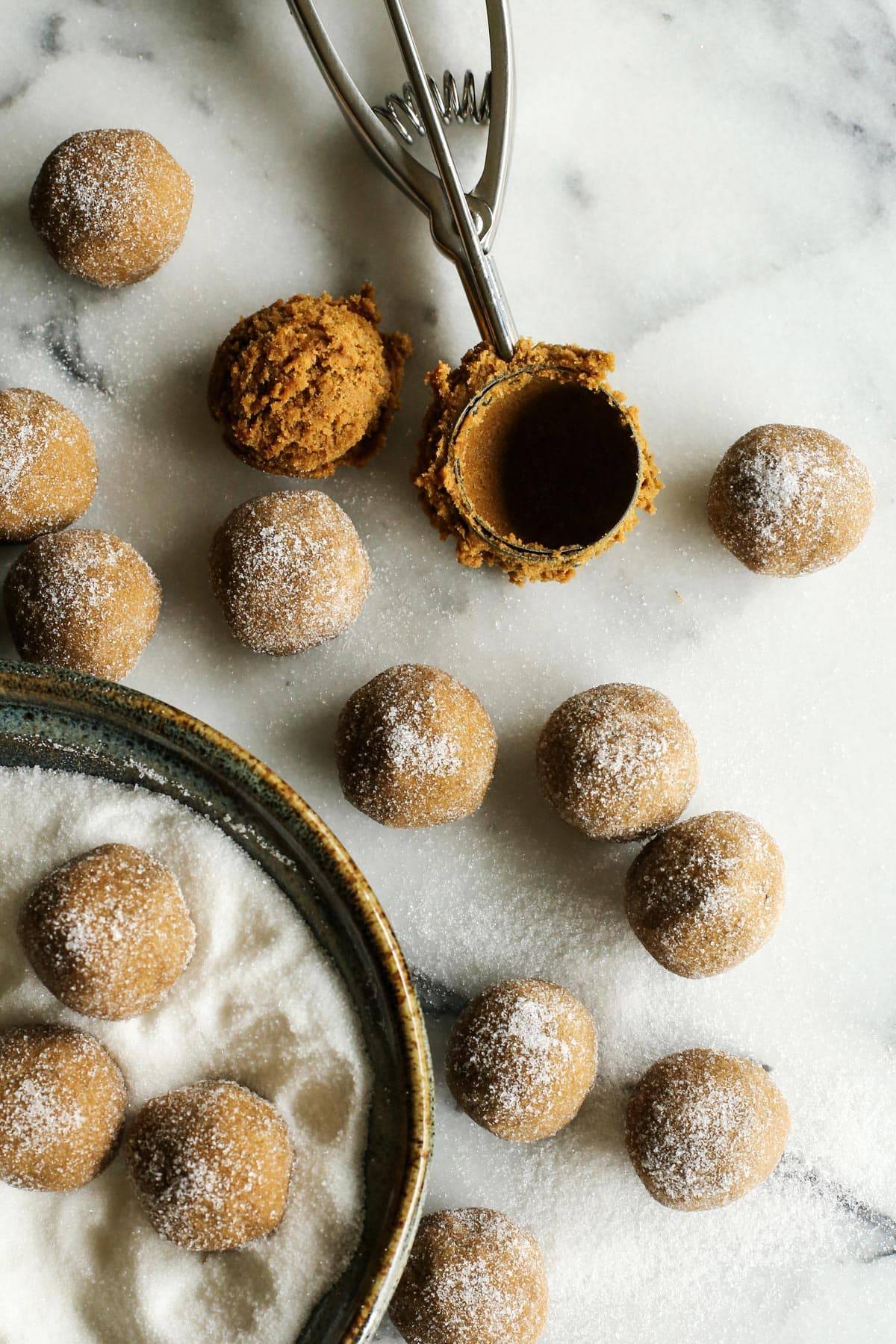 How to make ginger molasses cookies
One of the reasons I'm so thrilled about this recipe is that there's no need to chill the dough.
Can I get an Amen?!
I get why certain recipes call for this step. I really do. But my goal for this recipe was for it to be easy and fairly quick. So I knew I wanted to eliminate any need for refrigerator chilling time.
Besides molasses and a few warm spices, all that's required to make these soft ginger cookies are the typical cookie making ingredients.
Also: If you don't own at least a couple different sizes of scoops, I highly recommend these handy kitchen tools. I use them all the time. Not only are they great for portioning cookie dough, but I also like to use them to fill muffin and cupcake papers, and to size meatballs. I used this scoop for these cookies, which holds about 1-1/2 tablespoons of dough.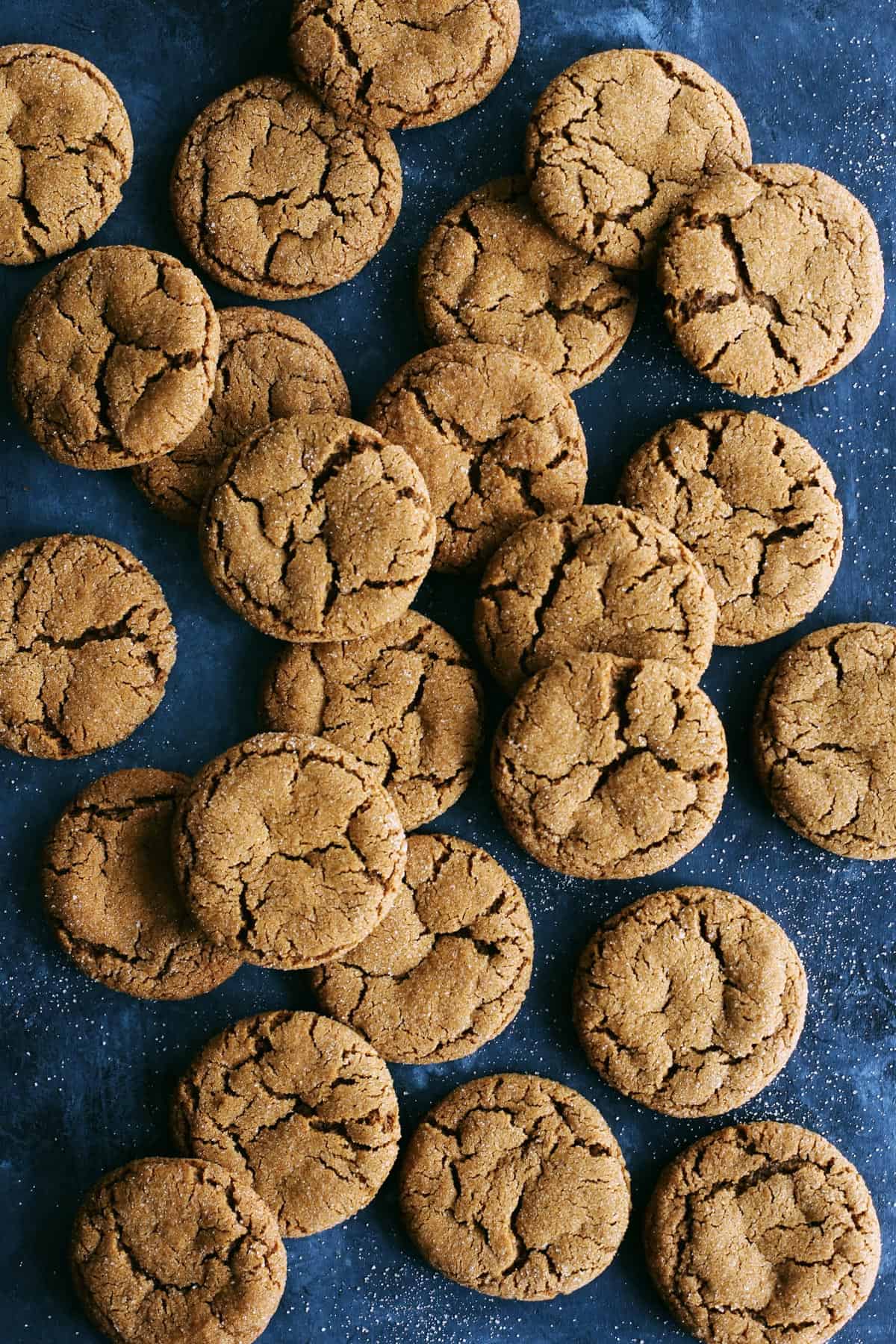 I am 100% confident that if you have been looking for soft and chewy ginger molasses cookies, you'll be 100% happy with this recipe!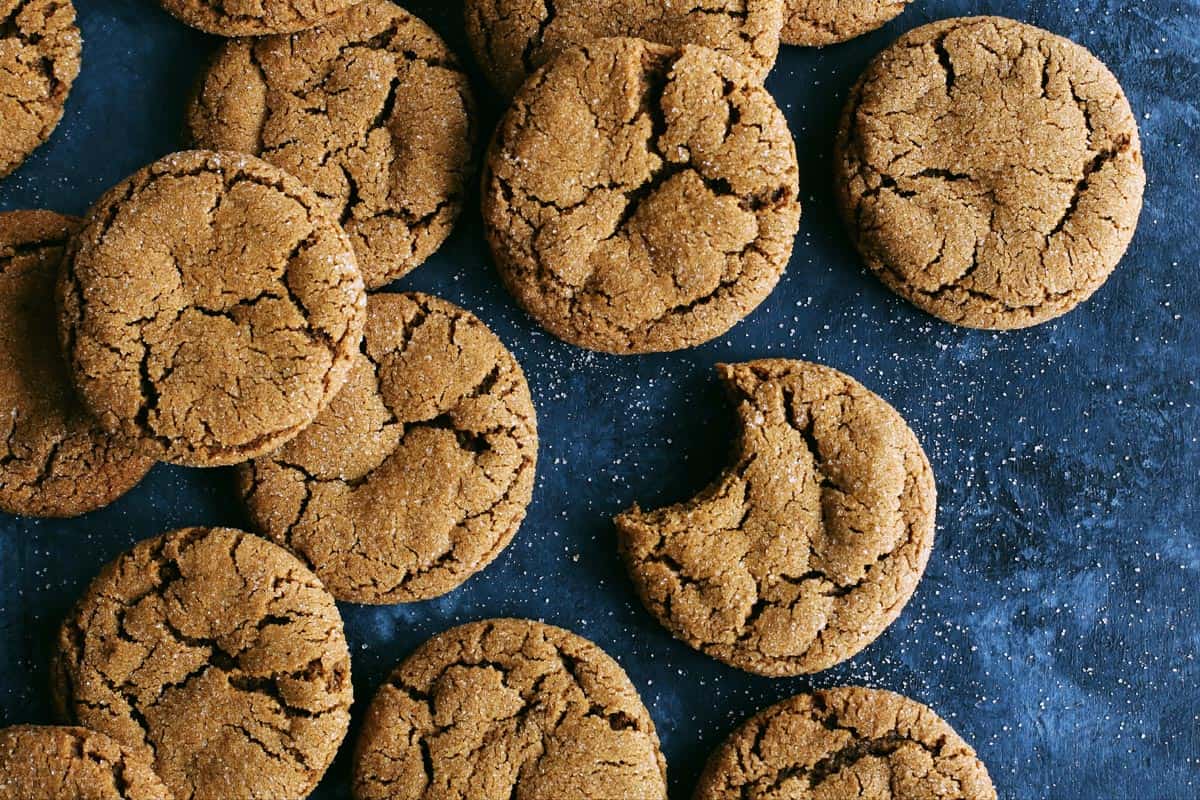 Soft, chewy molasses cookies with the beautiful zing of ginger. Aren't they so pretty, with those fun cracks zig-zagging across their tops?
EVERYONE deserves to know the happiness created from a batch of these cookies!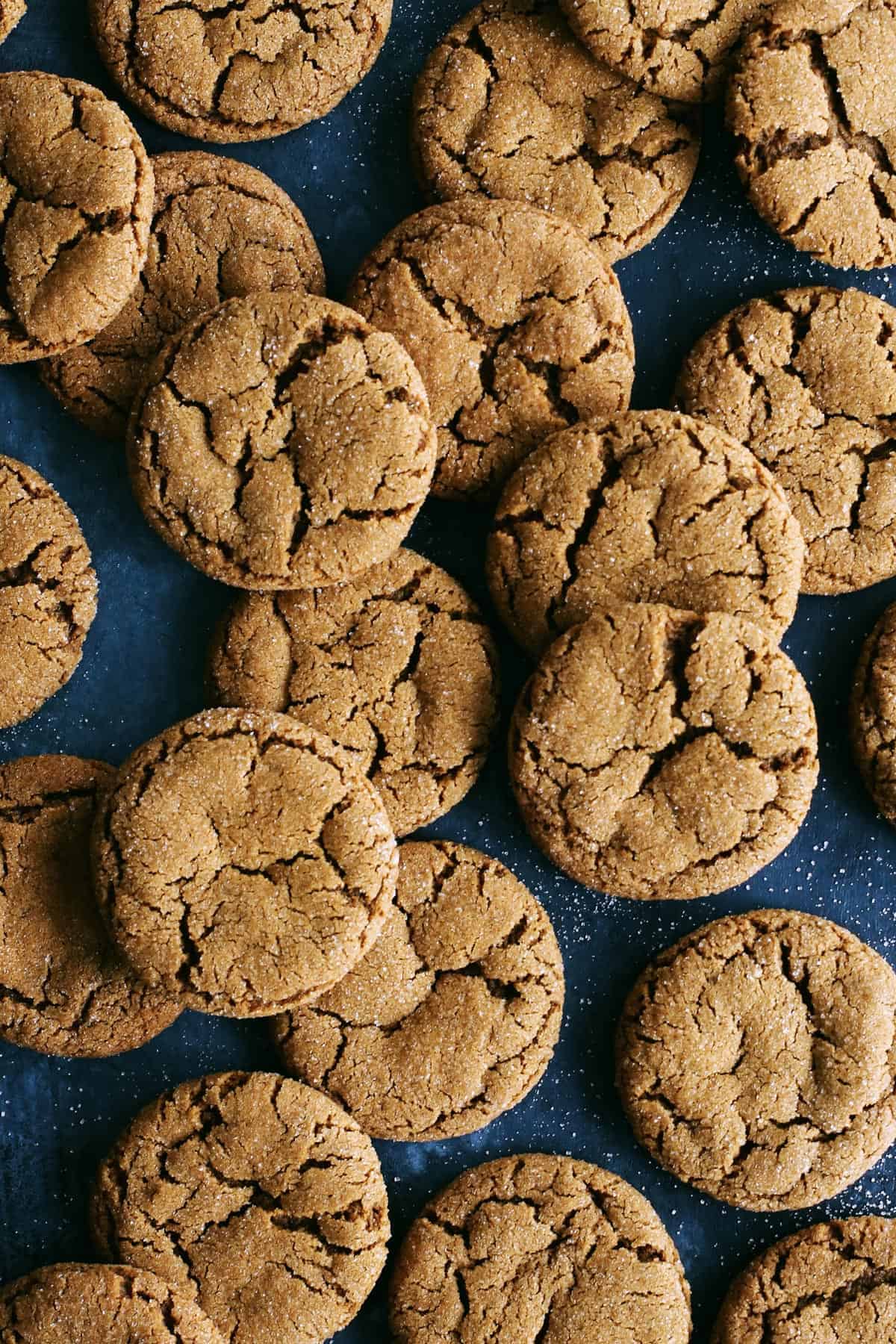 When it comes to the holidays and sweet treats, our family has quite a number of favorite recipes. Be sure to also check out these:
Like this ginger cookies recipe? Pin it!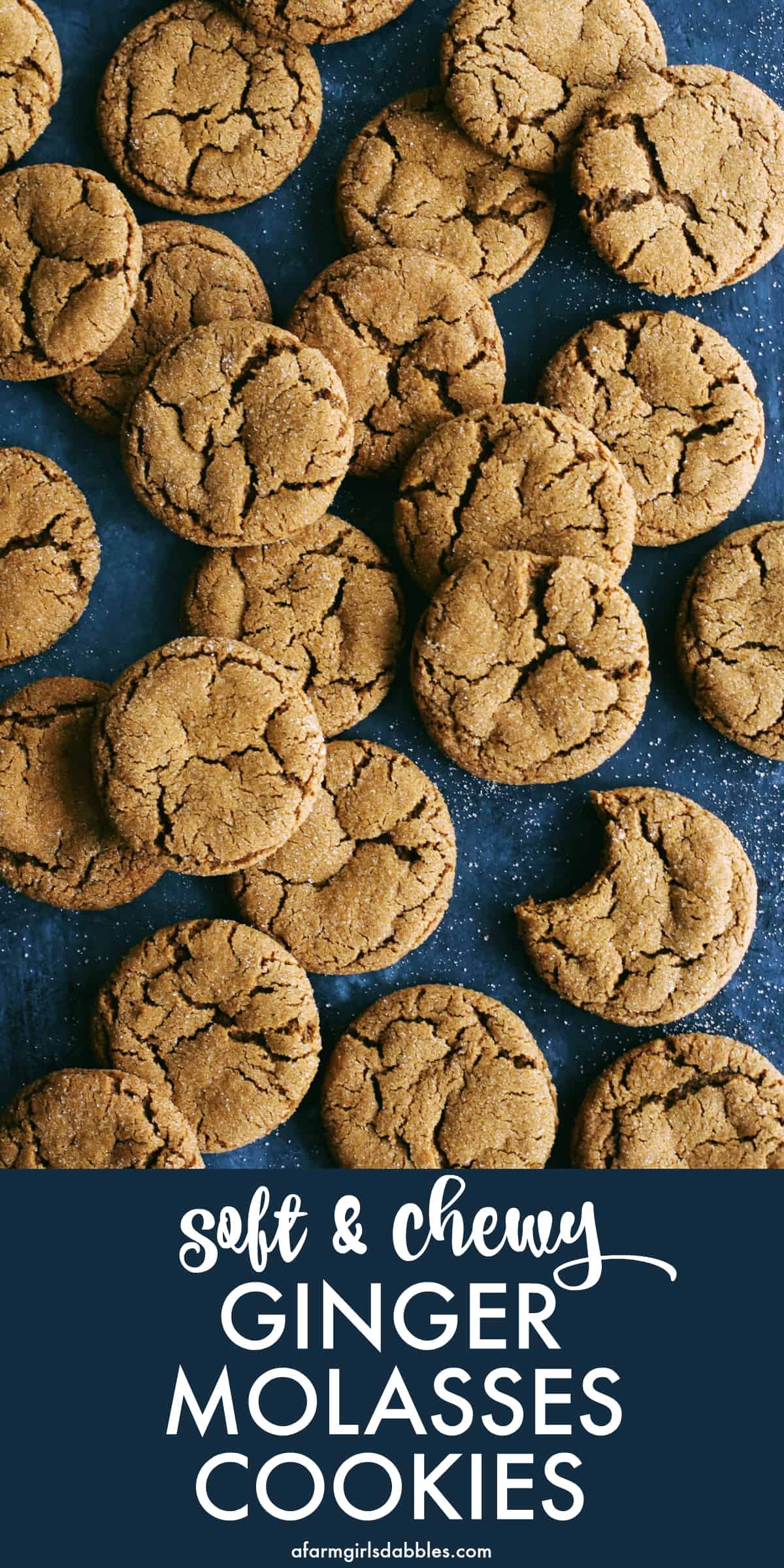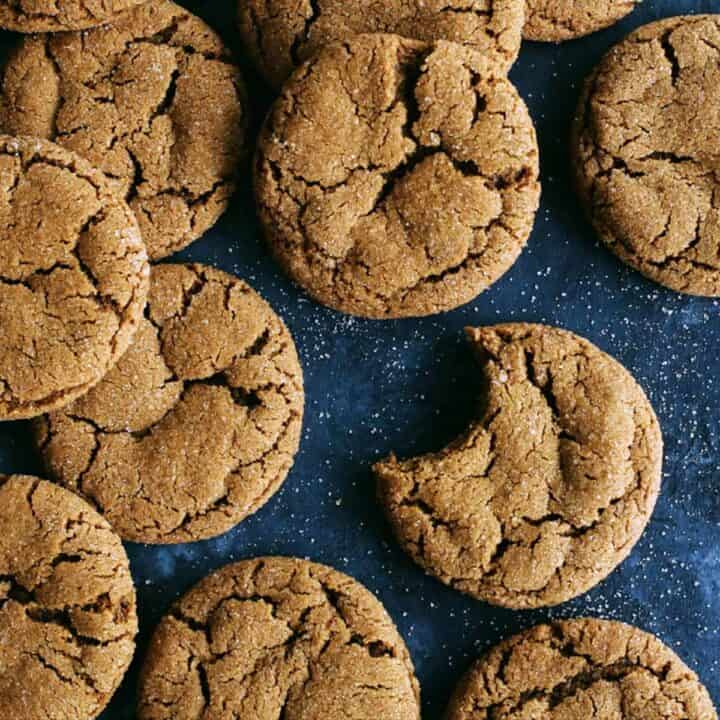 Chewy Ginger Molasses Cookies
Yield: 30 cookies
Prep Time: 30 minutes
Cook Time: 24 minutes
Total Time: 54 minutes
These cookies are perfectly soft and chewy, with just the right amount of spices and molasses. And they're easy to make, with no need to chill the dough!
Ingredients
2-1/4 c. all-purpose unbleached flour
2 tsp. baking soda*
2 tsp. ground ginger
1-1/2 tsp. ground cinnamon
1/2 tsp. cloves
1/4 tsp. allspice
1/2 tsp. salt
3/4 c. unsalted butter*, softened to cool room temperature
1 c. light brown sugar
1 large egg
1/4 c. mild molasses
sugar, for rolling dough balls in
Instructions
Preheat oven to 375° F.
In a medium bowl, whisk together flour, baking soda, ginger, cinnamon, cloves, allspice, and salt. Set aside.
In the bowl of a stand mixer, beat butter and sugar on medium speed until incorporated, about 30 seconds, and then scrape down the bowl. Beat on medium-high for 3 minutes, scraping down the bowl halfway through, until mixture is somewhat light and fluffy.
Add egg and molasses, and beat on medium-low until incorporated.
Add combined dry ingredients and beat on medium speed until incorporated.
With your hands, quickly roll dough into balls that are 1-1/4" to 1-1/2" in size. I like to use a medium scoop to evenly portion the dough. Take care to roll the dough as minimally as possible, to ensure the butter stays as cool as possible. Then roll dough balls in a small bowl of sugar. Place sugared dough balls on baking sheet about 2" apart. Bake for 8 minutes. Cracks should start forming on the tops of the cookies during the final minute or so of baking, and will continue to form as the cookies cool outside the oven. For the softest, chewiest cookies, take care to not over bake. Remove pan from oven and let cookies sit on baking sheet for 5 minutes before removing to a cooling rack.
Notes
* For the best, most consistent results with this recipe, I recommend using Land O'Lakes Unsalted Butter. Let it soften to a cool room temperature - it should not be overly soft or melty. Also be sure to use fresh, active baking soda.
from a farmgirl's dabbles
Recommended Products
As an Amazon Associate and member of other affiliate programs, I earn from qualifying purchases.
Nutrition Information:
Yield: 30
Serving Size: 1
Amount Per Serving:
Calories: 162
Total Fat: 7g
Saturated Fat: 4g
Trans Fat: 0g
Unsaturated Fat: 3g
Cholesterol: 18mg
Sodium: 159mg
Carbohydrates: 23g
Fiber: 1g
Sugar: 6g
Protein: 2g
Nutrition information is automatically calculated by Nutritionix. I am not a nutritionist and cannot guarantee accuracy. If your health depends on nutrition information, please calculate again with your own favorite calculator.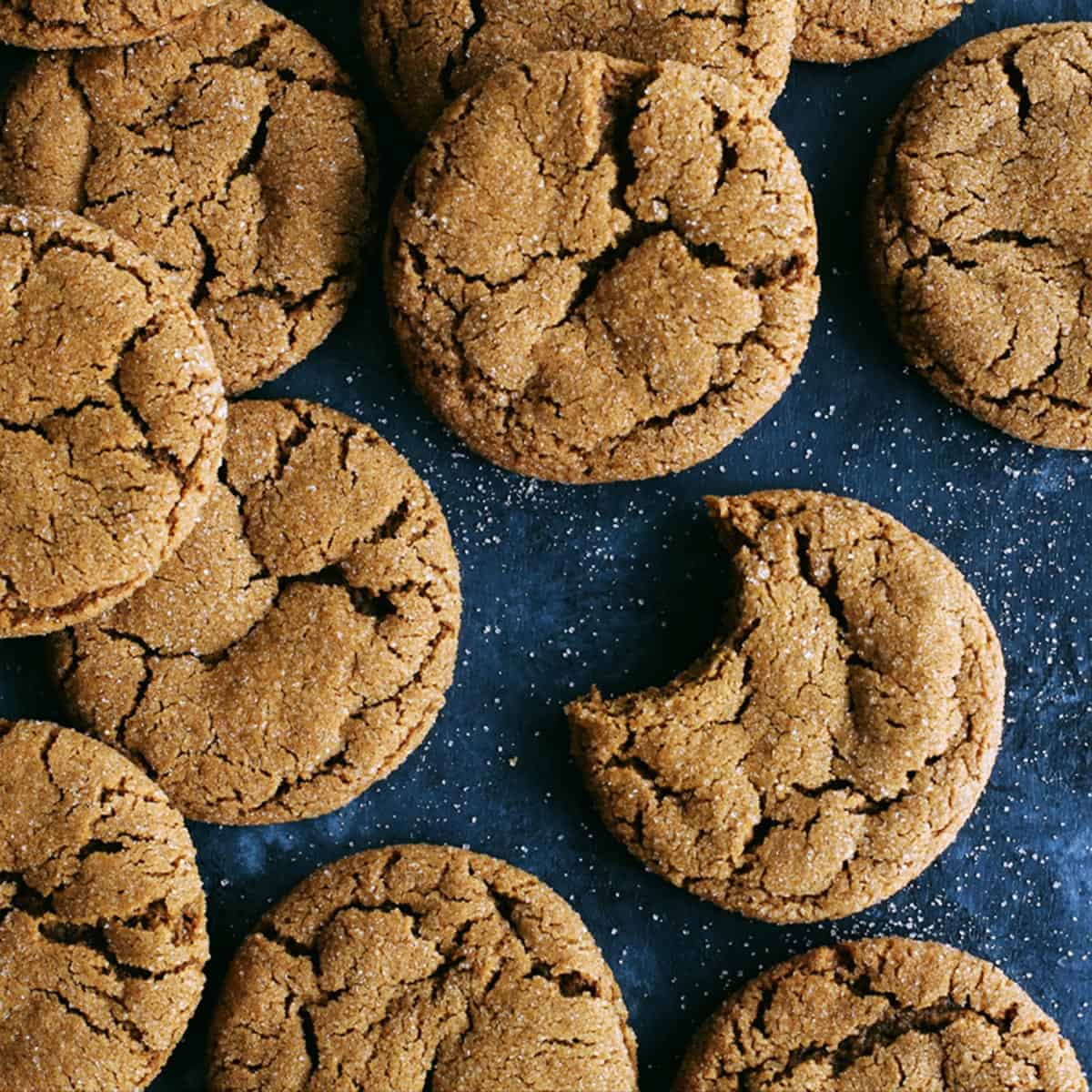 This post was previously published in 2010. Since then, the recipe has been improved and revised. The recipe, photographs, and text were updated in 2018.