Farmers Market Grilled Flatbread Pizza
Farmers Market Grilled Flatbread Pizza is easy with ready-made flatbread crusts. Topped with pesto, melty mozzarella cheese, and fresh garden goodness, this is sure to become a favorite meal!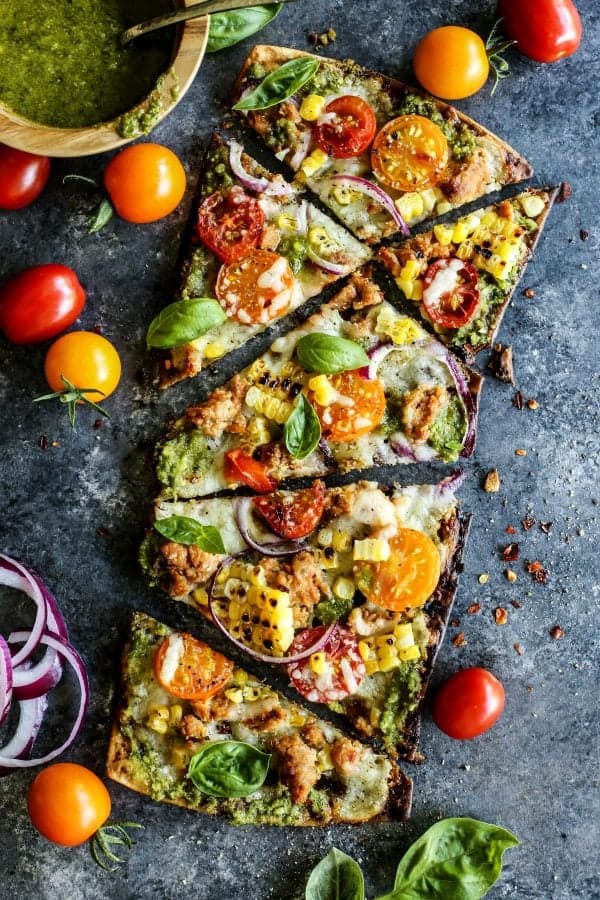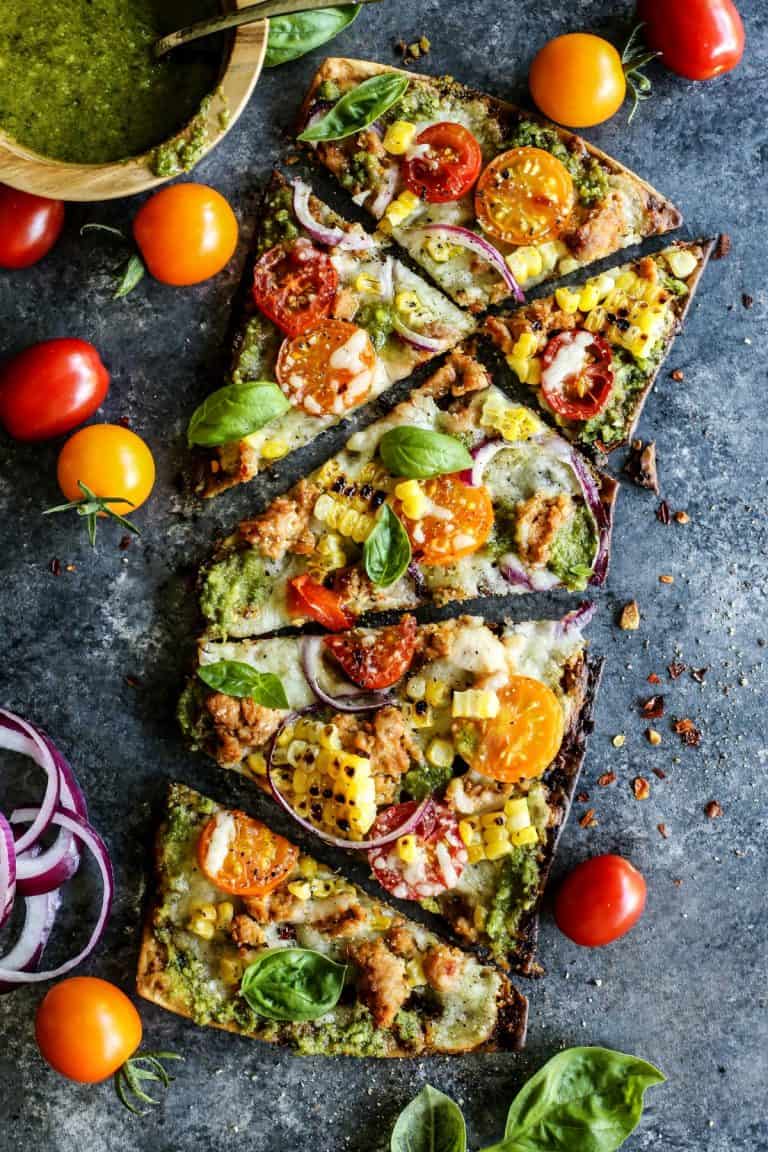 Our Favorite Grilled Flatbread Pizza
I keep saying it.
I wish we could have all this fabulous, fresh produce at our fingertips all year long.
Grabbing some tomatoes, fresh herbs, or raspberries from our own garden. Opening our door to a basket of zucchini dropped off by a neighbor. Pulling over at a roadside stand for a dozen ears of just-picked sweet corn. Visiting the local farmers market for everything else under this late summer sun.
It's just all. So. Good.
And I'm taking in every last sweet nibble that I can muster before our gardens fall back to sleep for the winter. This Farmers Market Grilled Flatbread Pizza has been a fun way to make that happen for my whole family. Because there's not one single person under our roof who can resist a flatbread pizza, hot off the grill. It's our favorite fresh, quick pizza fix!
* This is a sponsored post, created in partnership with Crystal Farms® Cheese.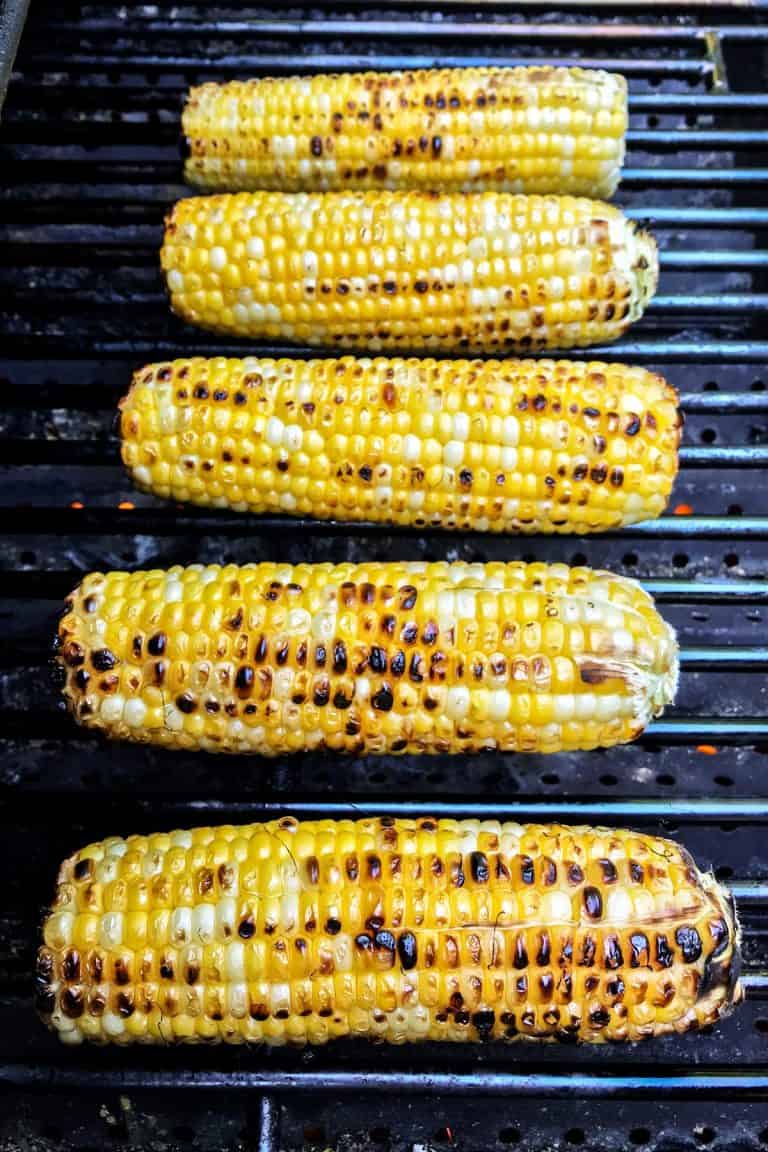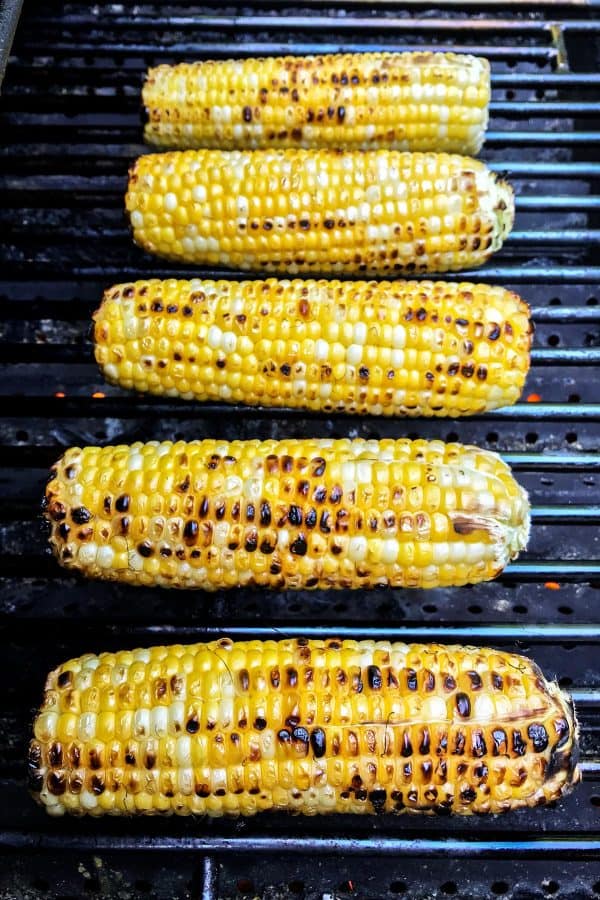 On the way home from blueberry picking in Wisconsin last week, we came across a farmer alongside the road selling his sweet corn under a stand of huge, old shade trees.
I hit the brakes, pulled the car over to the side, and walk-ran up to him. Judging from all the attention he was garnering, I had a good feeling we were in for an extra special treat.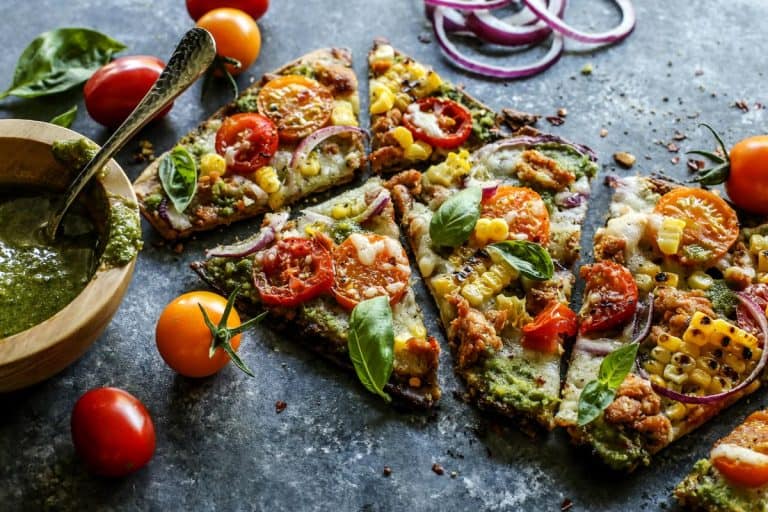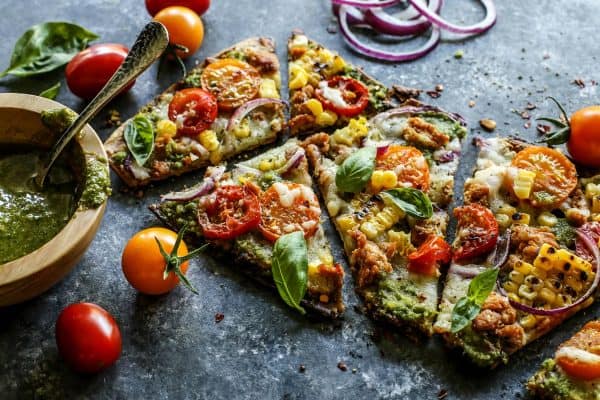 Top Grilled Pizza with Fresh Garden Goodness
I adore some grilled char on sweet corn.
So, after grilling a few of those cobs, I cut the kernels off for a little flatbread pizza fun.
Along with tomatoes (the little golden Sun Sugar variety is our favorite) and basil from our garden, and onions from our small farmers market just a few blocks away, I knew this meal was going to be summertime perfection.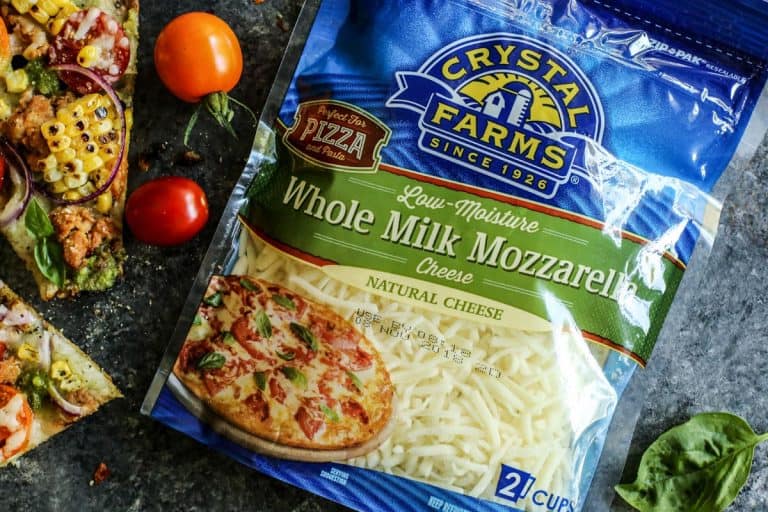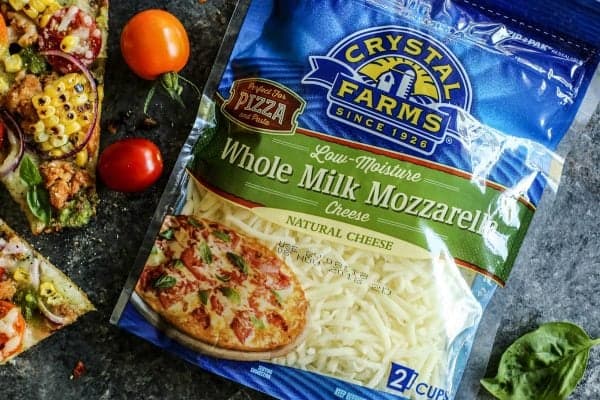 Why We Love Whole Milk Mozzarella
A pizza isn't a pizza without some mozzarella cheese. Am I right?!
So I have to ask if you've seen this new Crystal Farms Whole Milk Mozzarella Shreds? Because I first saw this just a month or so ago at our local Hy-Vee, and it definitely caught my eye.
I've always questioned why there are so many choices for "part skim" or "2 percent" shredded mozzarella out there. And why can't we just have Whole Milk Mozzarella?! Because I knew that would be so much richer in both flavor and texture.
Just ask our girls. I said, "Finally. Shredded WHOLE MILK Mozzarella!" I grabbed two packages and dropped them into our cart. I HAD to try it!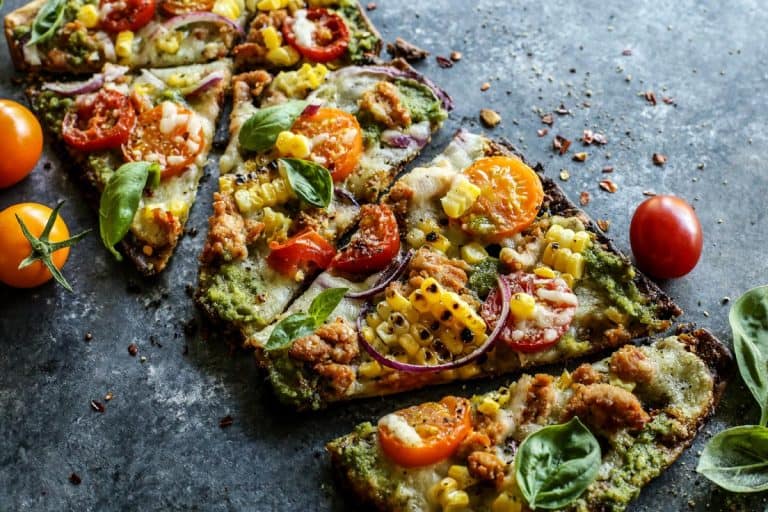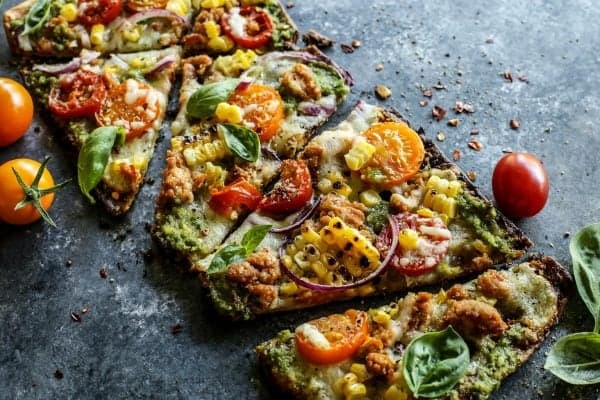 Our family has been having fun with different flatbread pizza recipes this summer. We've been grilling individual pizzas all summer long, using quick and easy flatbread crusts. Maybe you've seen our pizza nights on my Instagram story?
We like how thin the crusts are and how they get crispy from the heat of the grill.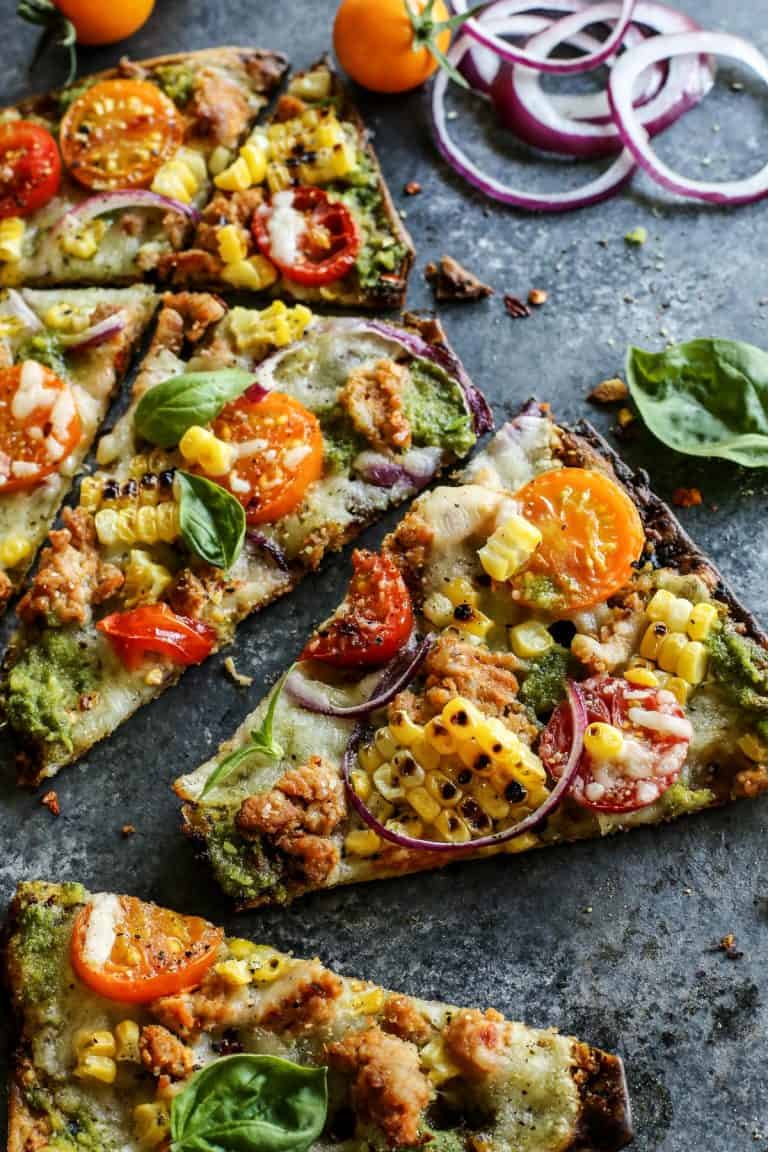 How to Make Flatbread Pizza
For these grilled flatbread pizzas, I spread fresh pesto over the flatbread pizza crusts and then sprinkle them with the Whole Milk Mozzarella Shreds.
Then I add crumbles of browned Italian sausage, sliced cherry tomatoes, thin slices of red onion (I like to use a mandoline for thin, even slices!), and the grilled sweet corn kernels.
And a final sprinkling of mozzarella, plus a little bit of freshly cracked, black pepper finish them off.
These flatbread pizzas are ready to hit the flame!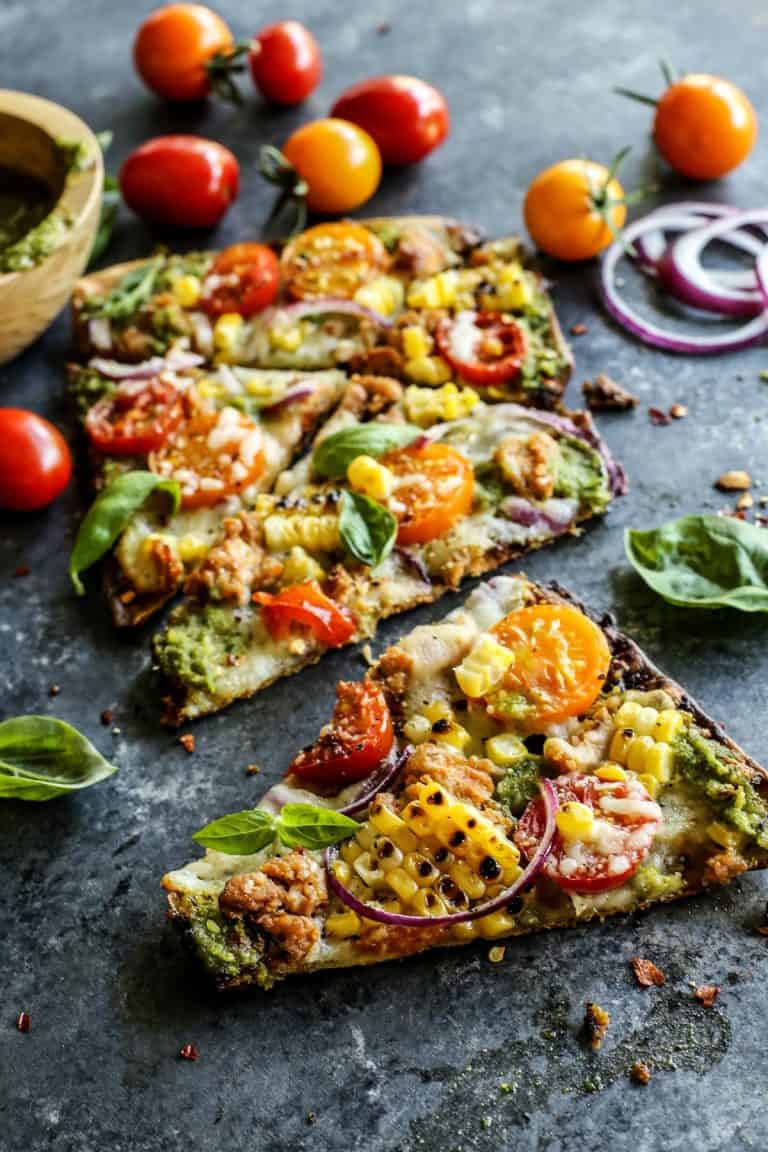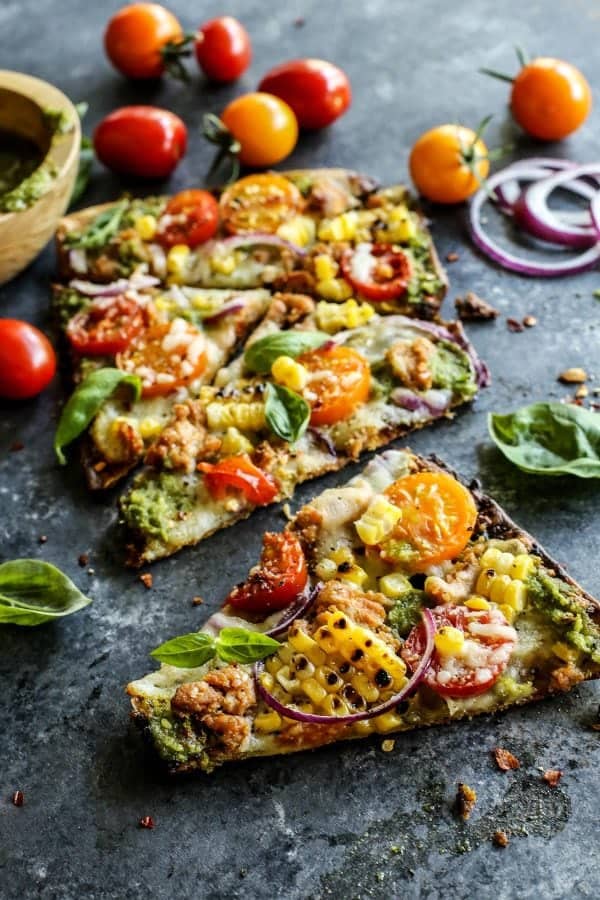 I have to say, I'm sold on the Whole Milk Mozzarella Shreds.
It melts better.
And it tastes better.
Made with 100% whole milk, it's noticeably richer; almost buttery in flavor.
I've also been folding this mozzarella into an Italian salad with fresh greens this summer. The cheese adds a much fuller flavor and texture than the part-skim mozzarella I was using previously.
Seek out this cheese. Let me know what you think!
Pin this recipe to save it!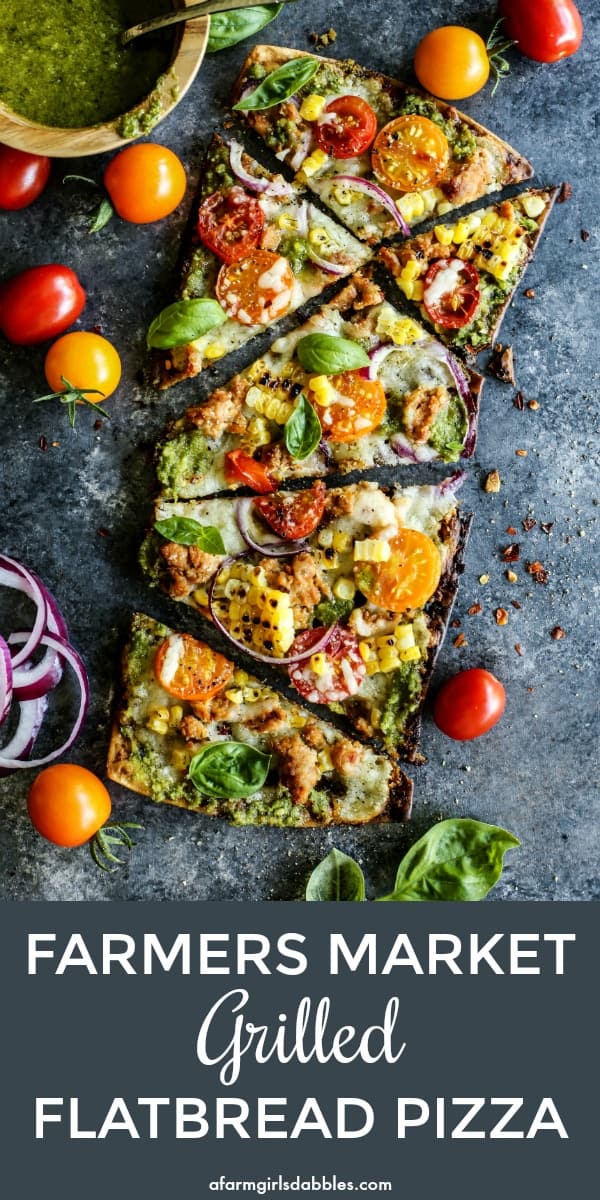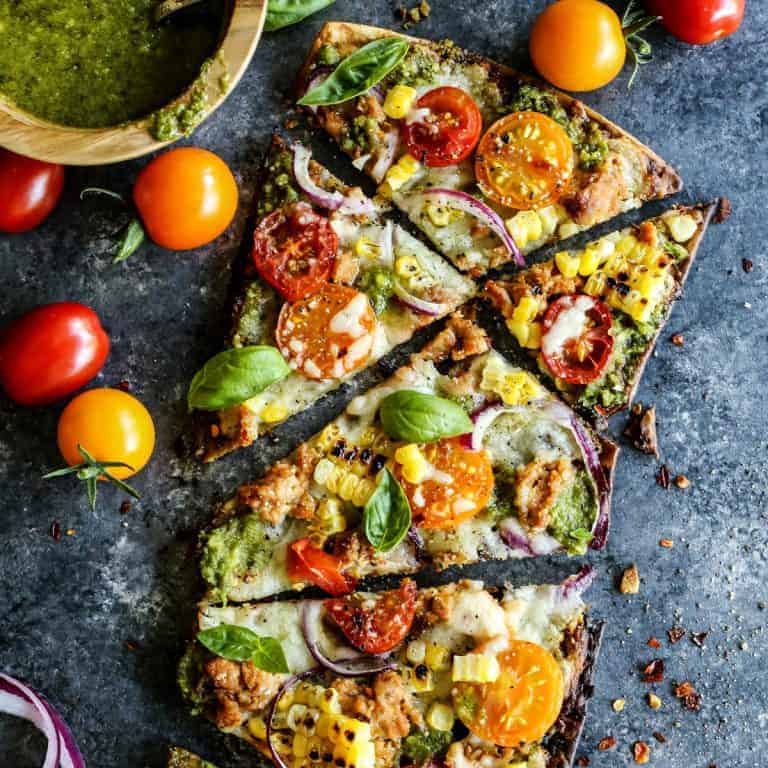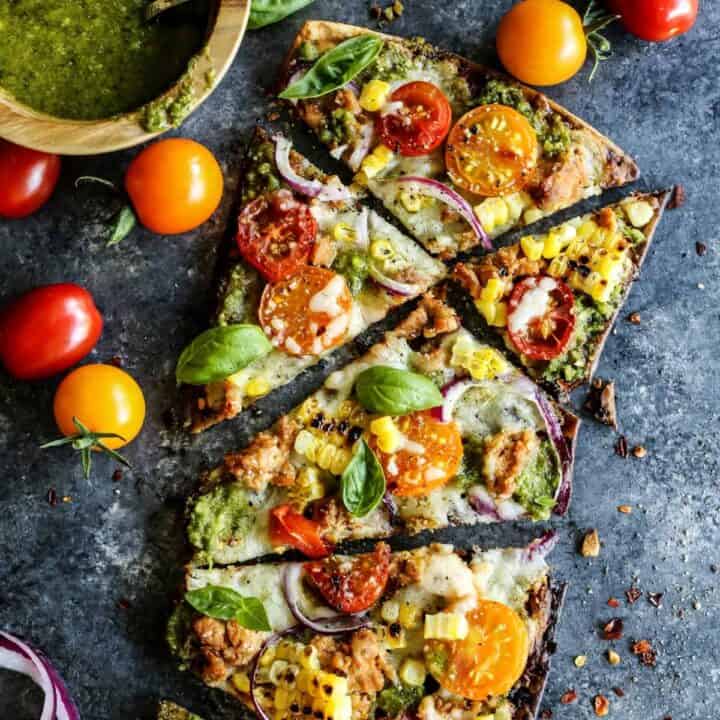 Farmers Market Grilled Flatbread Pizza
Yield: 4 servings
Prep Time: 15 minutes
Cook Time: 30 minutes
Total Time: 45 minutes
Ready-made (easy!) flatbread crusts are topped with pesto, melty mozzarella cheese, and fresh goodness from the garden and farmers market.
Ingredients
1/2 lb. Italian sausage (use mild, sweet, or hot, whatever kind you like)
2 ears fresh sweet corn, husk and silk removed
olive oil
1/2 c. prepared pesto
2 c. Crystal Farms® Whole Milk Mozzarella Shreds
cherry tomatoes, sliced into 2 to 3 slices each
a few very thin slices red onion
freshly ground black pepper
red pepper flakes, optional
Instructions
Preheat grill to medium-high heat. Clean and oil grill grates.In a medium skillet over medium to medium-high heat, brown Italian sausage, breaking it up into bite-size pieces. Remove from heat and drain any fat.
Very lightly brush one side of each of the flatbread pizza crusts with olive oil. Add pizza crusts to hot grill grates, oil side down. It will only take a minute or two to get a nice, light char on the pizza crusts at this higher temperature. Remove crusts from grill. We like how this step adds a crispier overall texture to the pizzas, but feel free to skip this step to save a little time.
Next add ears of corn to hot grill grates, and rotate every minute or two until charred to your liking. I try to not overcook the corn to just achieve a good, quick exterior char only. Remove corn from grill. Let corn cool for a bit and then cut kernels off the cob.
Lower grill heat to medium-low.Place flatbread pizza crusts on work surface, grilled side up. Spread pesto over the top of each flatbread followed by about half of the cheese. Top with sausage, corn kernels, and sliced cherry tomatoes (I recommend using this tomato knife) and red onion (for very thin, even slices, I like to use a mandoline). Top with remaining cheese, and then grind a bit of black pepper over the top. Add some red pepper flakes, if you like.
Once grill temperature has lowered, place prepared pizzas onto the hot grill grates. Cook for 5 to 10 minutes, or until cheese is melty and starting to bubble. Grills usually have hot spots, so move the pizzas around to cook them evenly if needed. Serve hot.
Recommended Products
As an Amazon Associate and member of other affiliate programs, I earn from qualifying purchases.
Nutrition Information:
Yield: 4
Serving Size: 1
Amount Per Serving:
Calories: 477
Trans Fat: 0g
For more recipes with cheese, check out: Crustless Three-Cheese Tomato-Basil Quiche from Kalyn's Kitchen, Chicken Enchilada Mac and Cheese from Shugary Sweets, and Grilled Cheese Roll Ups from The Bakermama. Mmmmmm!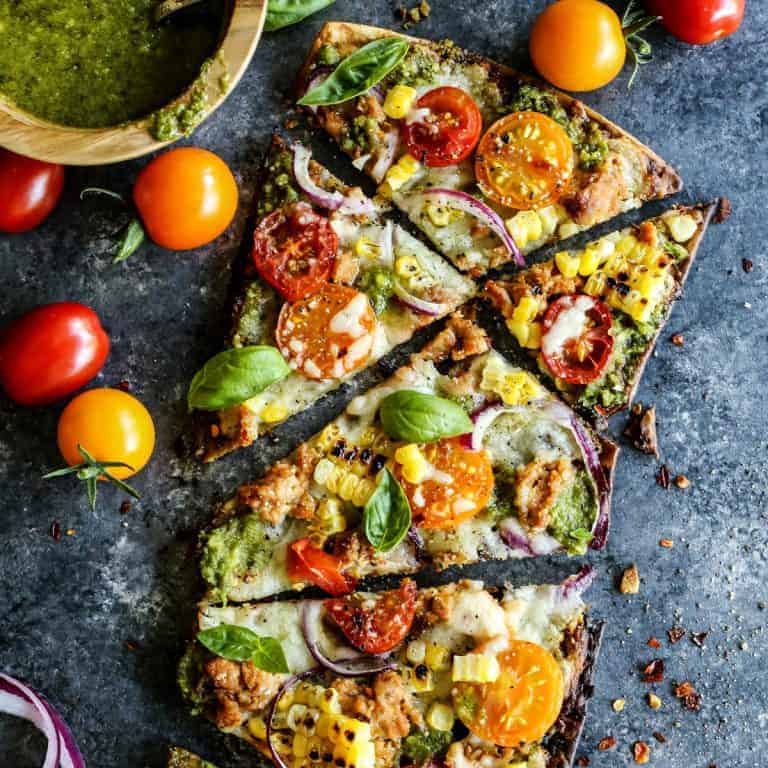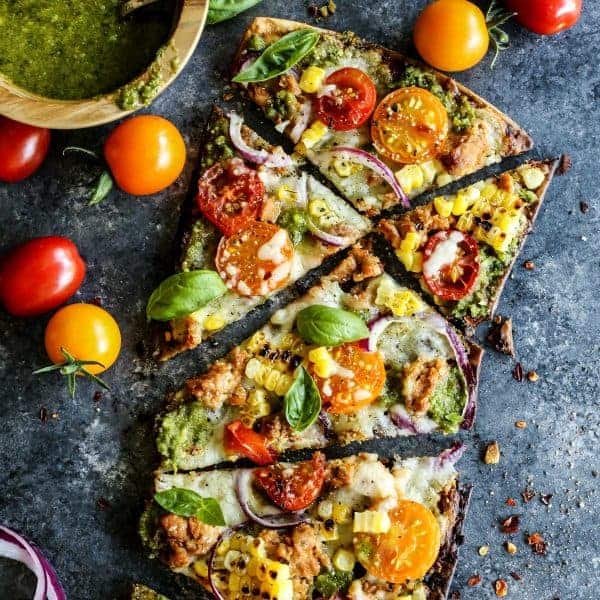 Here are a few more recipes I've created using Crystal Farms cheese. Enjoy!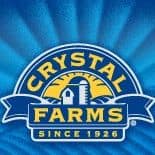 One of the largest cheese brands in the country, Crystal Farms has been committed to providing the highest quality, best tasting cheese products since 1926. Find their calcium-rich goodness in the refrigerated dairy section of your grocery story, straight from their home in Lake Mills, Wisconsin.
For more Crystal Farms #cheeselove, be sure to check them out on their web site. You can also find them on social media on Facebook, Twitter, and Pinterest.