Barbeque Sauce
This post may contain Amazon or other affiliate links. As an Amazon Associate I earn from qualifying purchases.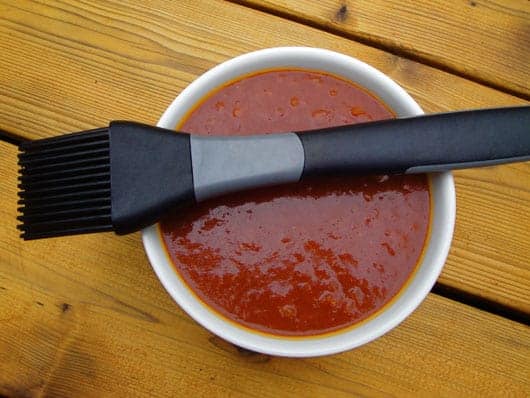 I know, I know, I know…there are tons of great choices in bottled barbeque sauce out there. So why would I waste my time and energy making my own?!
Well, just dip 1 finger into this sassy sauce, and you've got your answer. It has an amazing bright, fresh quality, and the flavor has great depth. Sure, we still use bottled barbeque sauce, but if you want to kick it up for a little something special, try this sauce. It will take grilled pork chops and chicken for a very fun ride (see pictures of The Grill Meister's, aka Blake's, grilling below). Serve alongside warm cornbread muffins and fresh cole slaw to round out your meal.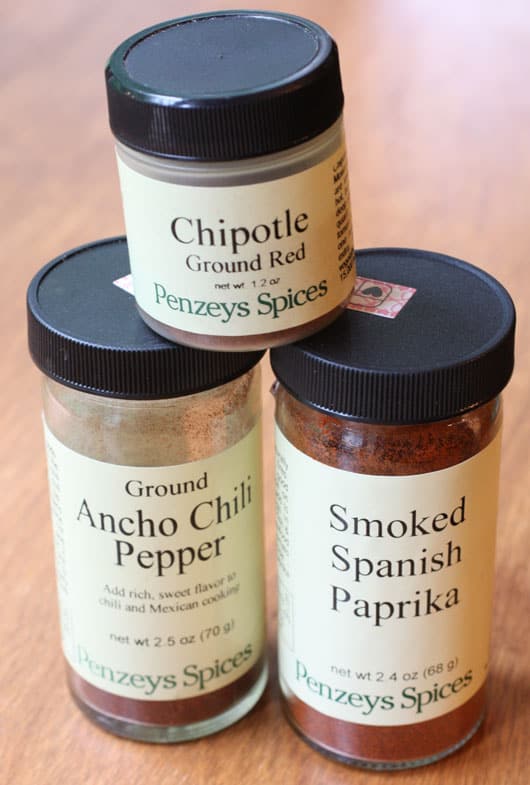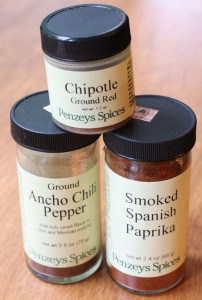 Do you know about Penzeys Spices? They are a Wisconsin company with a number of stores throughout the USA, plus they have a catalog and website. I am fortunate enough to live pretty close to 2 of their Minnesota stores, and make a spice trek to St. Paul's Grand Avenue once every few months to fill up our reserves. The girls love to go with and help pick out what's on the list. We have a little scavenger hunt, seeing who can find the next spice on the list first. The stores are beautiful in a brown paper bag sort of way. They have a very subdued setting, with old wood floors underfoot, and wooden crates stacked on top of eachother, showing off their spices from all over the world. And everything you see, you can smell. There are larger jars of every single item they sell open for your olfactory pleasure. I started buying my first spices from Penzeys almost 10 years ago, and have almost no other brands in my possession now. The quality is tippity-top and I recommend them without any reservation.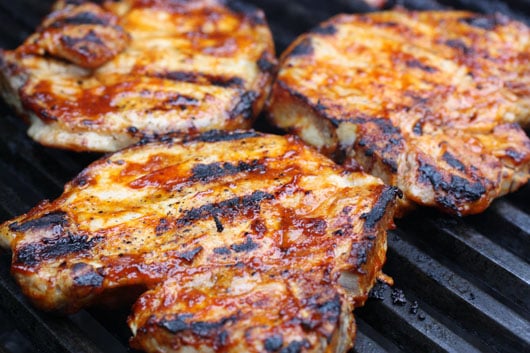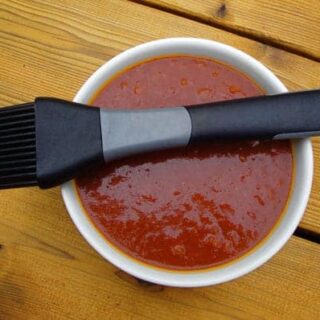 Barbeque Sauce
Yield: serves 4
Prep Time: 5 minutes
Cook Time: 20 minutes
Total Time: 25 minutes
You need to try this homemade Barbeque Sauce recipe if you're going to be grilling this summer. Use this tangy, tasty sauce on chicken, burgers, pork chops, and more!
Ingredients
2 T. canola oil
1 medium onion, coarsely chopped
3 cloves garlic, coarsely chopped
1 c. ketchup
1/3 c. water
1 heaping T. Dijon mustard
1 T. red wine vinegar
1 T. Worcestershire sauce
1/8 tsp. ground chipotle powder
1-1/2 T. ancho chile powder
1 T. smoked Spanish paprika
3 T. packed dark brown sugar
3 T. honey
1 T. molasses
kosher salt and freshly ground black pepper
Instructions
Heat the oil over medium-high heat in a heavy-bottomed medium nonreactive saucepan. Add the onion and cook until soft, 3 to 4 minutes. Add the garlic and cook for 1 minute. Add the ketchup and 1/3 cup water and bring to a boil. Lower the heat and simmer for 5 minutes.
Add the mustard, vinegar, Worcestershire, chipotle powder, ancho chile powder, paprika, brown sugar, honey, and molasses and bring to a simmer. Cook, stirring occasionally, for an additional 10 minutes, or until thickened.
Transfer the mixture to a food processor and puree until smooth. (Or carefully use a stick immersion blender right in the pan.) Season with salt and pepper to taste. Pour into a bowl and allow to cool at room temperature. The sauce will keep for 1 week in a tightly sealed container in the refrigerator. Bring to room temperature before using.
Nutrition Information:
Yield: 4
Serving Size: 1
Amount Per Serving:
Calories: 248
Total Fat: 8g
Saturated Fat: 1g
Trans Fat: 0g
Unsaturated Fat: 7g
Cholesterol: 0mg
Sodium: 808mg
Carbohydrates: 48g
Fiber: 1g
Sugar: 40g
Protein: 2g
Nutrition information is automatically calculated by Nutritionix. I am not a nutritionist and cannot guarantee accuracy. If your health depends on nutrition information, please calculate again with your own favorite calculator.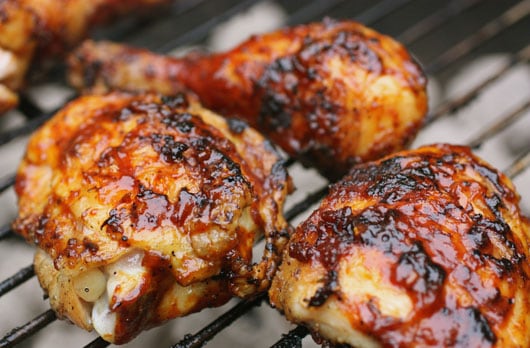 We participate in the Amazon Services LLC Associates Program, an affiliate advertising program designed to provide a means for us to earn fees by linking to Amazon.com and affiliated sites. See our
disclosure policy
for more info.