Morgan's Buffalo Chicken Dip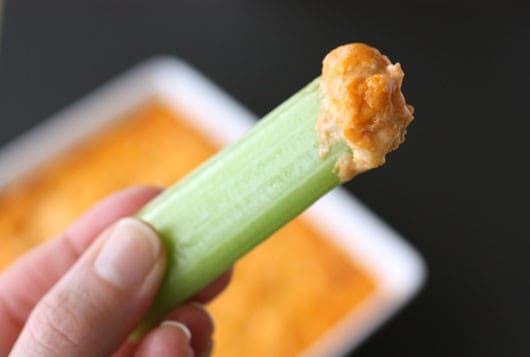 If you like buffalo wings in traditional buffalo wing style, here's a recipe for you!
My friend, Morgan, had been talking about this dip for quite some time before I actually asked her for the recipe.  And when my sister's family was here over Thanksgiving weekend, I decided to give it a shot.  After feeding the kids lunch, Blake and I sat down with Jessica and her husband, Scott, to a big bowl of this dip and a variety of dippers.  That's all I made for our big kids lunch.  And we were happy as all get-out.  It was every bit as delicious as Morgan had described, and we devoured it in no time.
Do you know about Frank's RedHot sauce?  It's what gives this dip its buffalo wing sauce flavor.  And it is awesome!  I've always been accustomed to the Tabasco style hot sauce, and truthfully, I'm not the biggest of fans.  Then a friend turned me on to Frank's, and our family has made this our condiment of choice.  We dash this bright and flavorful sauce on eggs, frozen pizza, and macaroni and cheese.  And it's fantastic in this Zippy Chicken Mushroom Soup, featured by Kristen of Dine and Dish. (Thanks Kristen – this is now one of my family's favorite soups!)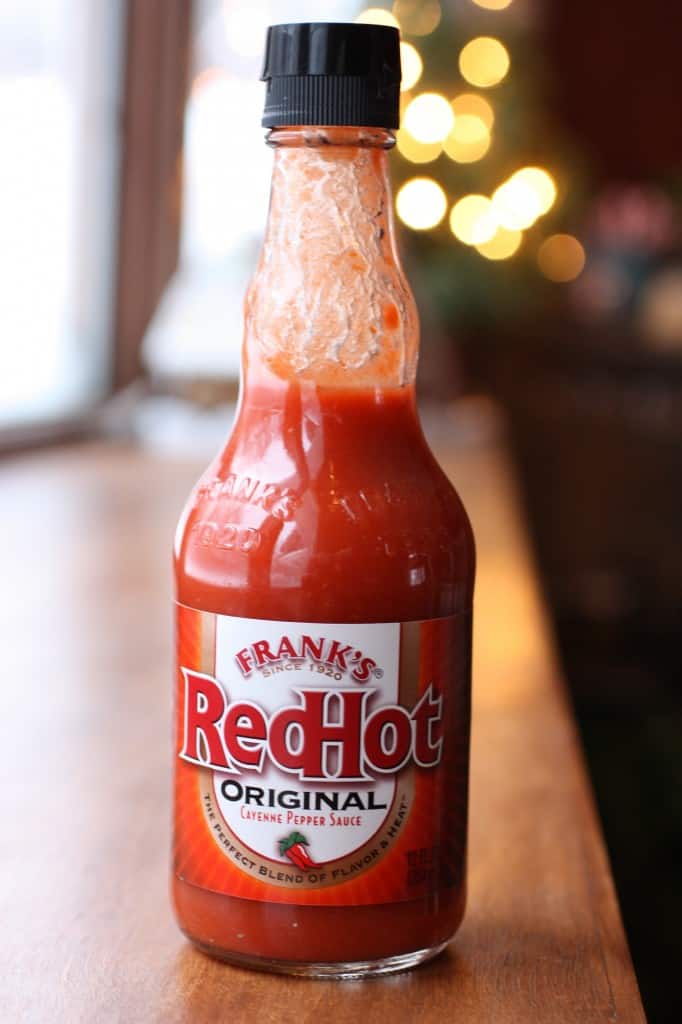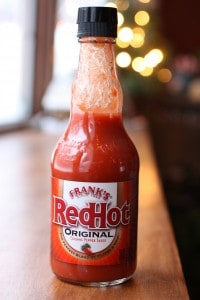 This dip could easily be enjoyed any time of year.  But what's stopping you from trying it out this week?!  Impress your family and friends at your New Years celebration.  You'll be crowned their 2011 hero.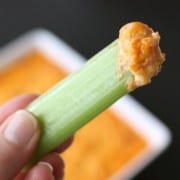 Morgan's Buffalo Chicken Dip
Yield: about 4 cups
Cook Time:20 minutes
Ingredients:
8 oz. cream cheese, softened
1/2 c. chunky blue cheese salad dressing
1/2 c. Frank's RedHot sauce
1/2 c. shredded mozzarella cheese
1 12.5-oz. can Premium Chicken Breast in Water, drained
Directions:
Heat oven to 350°.
Place cream cheese into baking dish.  Stir until smooth.  Mix in salad dressing, hot sauce, and shredded cheese.  Stir in chicken.  Bake 20 minutes or until mixture is heated throughout.  Place under broiler for a bit if you want to brown it slightly.
Serve with your favorite crackers, chips, or vegetables.  We prefer Fritos Scoops, carrots, and celery.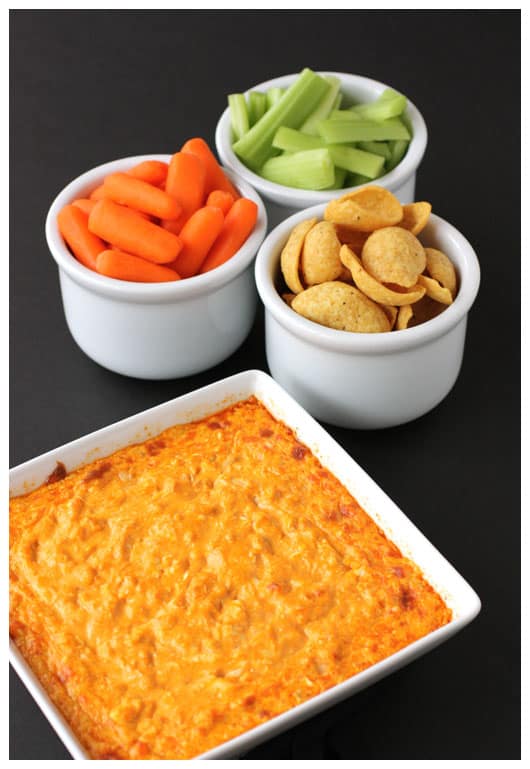 We participate in the Amazon Services LLC Associates Program, an affiliate advertising program designed to provide a means for us to earn fees by linking to Amazon.com and affiliated sites. See our disclosure policy for more info.