14 Best Fall Soup Recipes
This post may contain Amazon or other affiliate links. As an Amazon Associate I earn from qualifying purchases.
Warm, comforting, and hearty, these Fall Soup Recipes incorporate the best ingredients and flavors of the season. Whether you're looking to use up leftover turkey or want a healthy but hearty stew for a chilly evening, there's a cozy fall soup recipe just for you!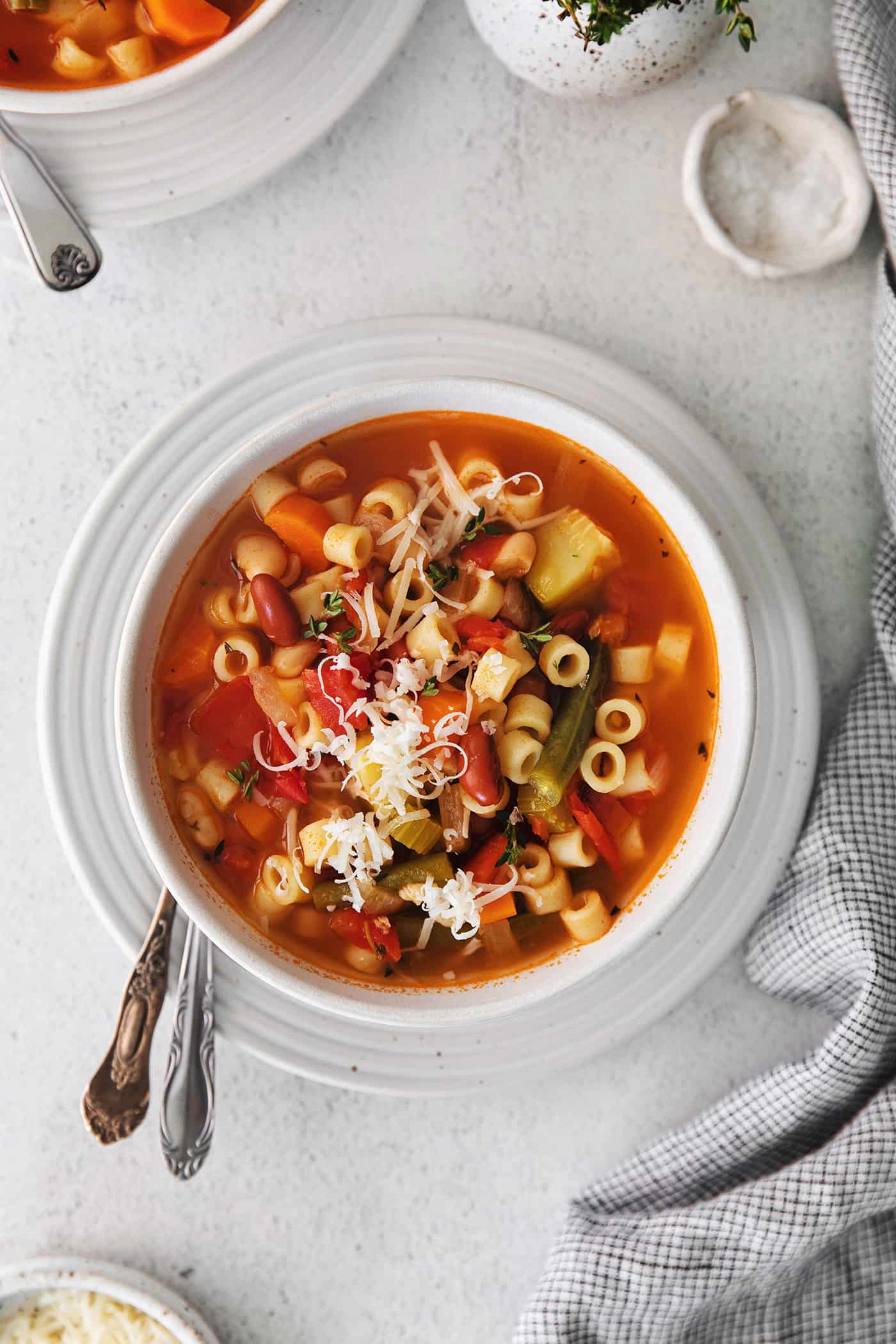 The Best Fall Soup Recipes
Can you feel it? The chilly nights and shorter days…yep, fall is here. And that means > give me all the cozy Fall Soup Recipes!
There's just something about a pot of soup simmering away in the kitchen on a cold, chilly day. A spoonful of steaming broth does make everything better!
From rich, creamy, and hearty, to light and filled with veggies, I love all types of soup. And we're a soup lovin' family – here's a few of our go-to's when it comes to fall soups. Enjoy!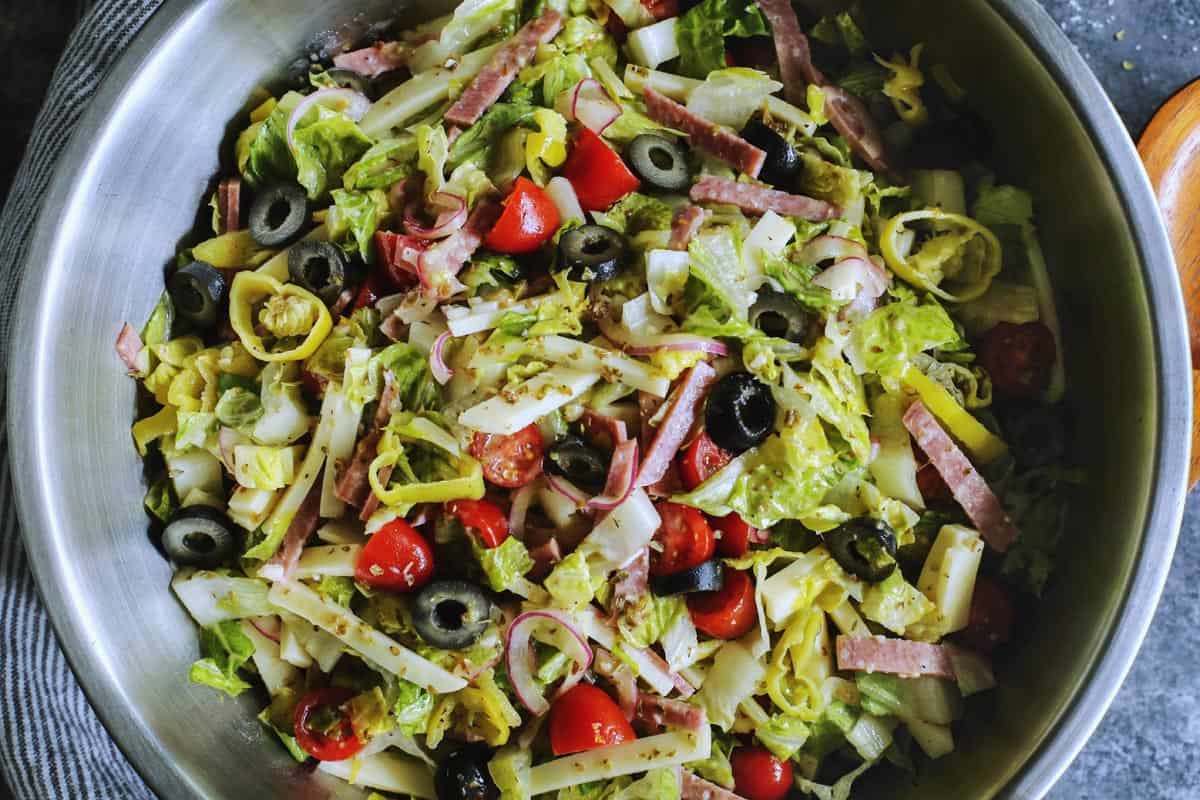 What to Serve With Soup
One of the wonderful things about these fall soup recipes is that most of them will stand on their own. Usually made with a protein and lots of veggies, these soups are often a complete meal in one bowl.
Of course, if you want, you can always go the soup & salad or soup & sandwich route – just serve the extras alongside. Or crackers or warm crusty bread – always a simple win.
For salad, how about an Italian chopped salad (great with my lasagna soup and other Italian flavored soups) or fattoush salad (perfect with my lentil soup)?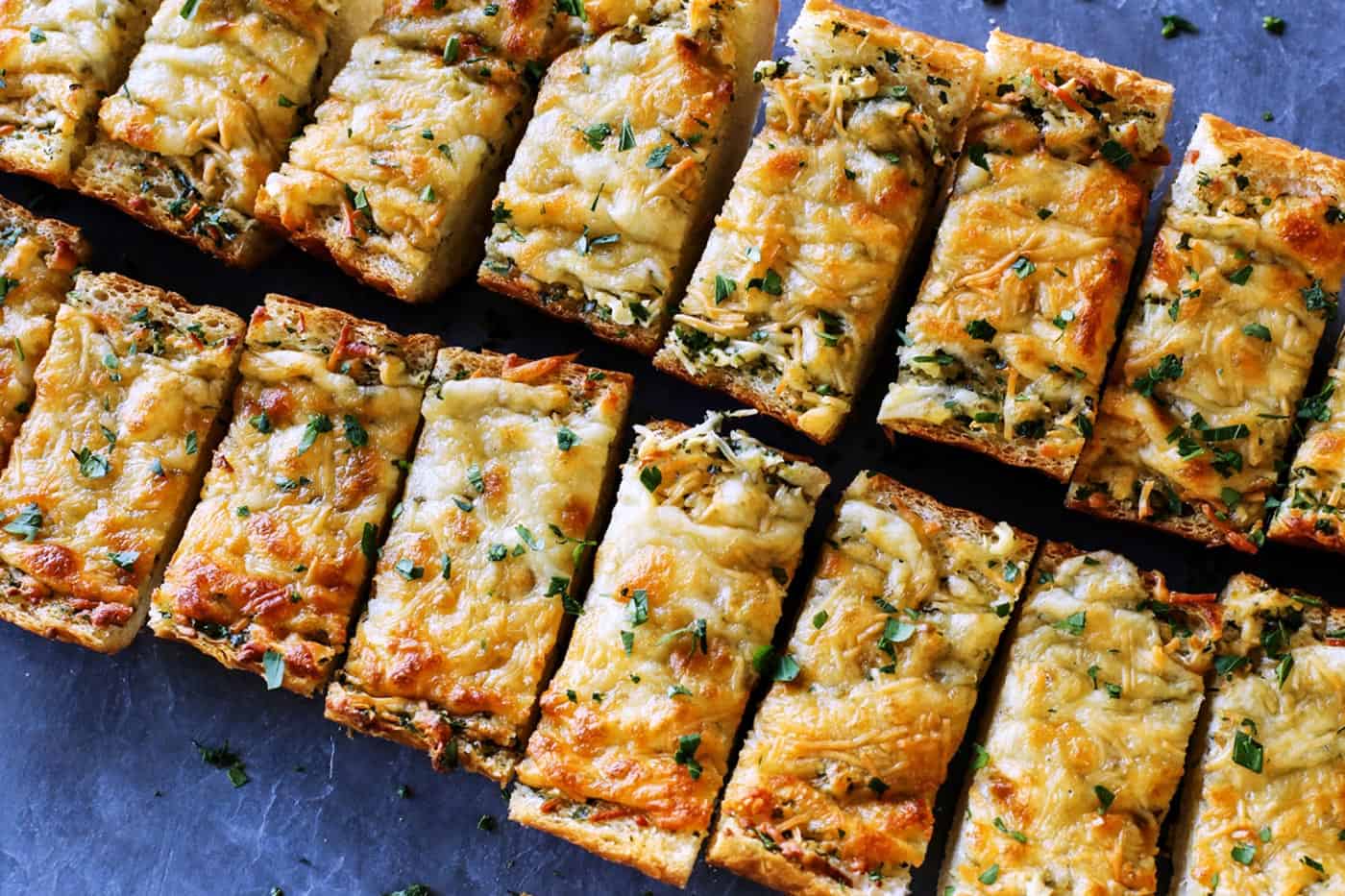 And my family will always vote for cheesy garlic bread, grilled cheese, or biscuits to soak up every last drop of soup broth!
Can These Be Frozen?
Specific freezing instructions are included on the post for each soup but in general, yes, these fall soup recipes can be frozen.
The only exception is cream-based soups, as dairy tends to separate when frozen and thawed…however, that's never stopped me from freezing creamy soups. I find that a gentle warming on the stovetop usually brings it all back together nicely enough.
Freeze your soup in airtight, freezer-safe containers or ziploc bags for up to 3 months. Just be sure to let them cool completely first. Thaw in the fridge and then reheat on the stovetop.
More Great Fall Recipes:
Like this post? Save it to Pinterest!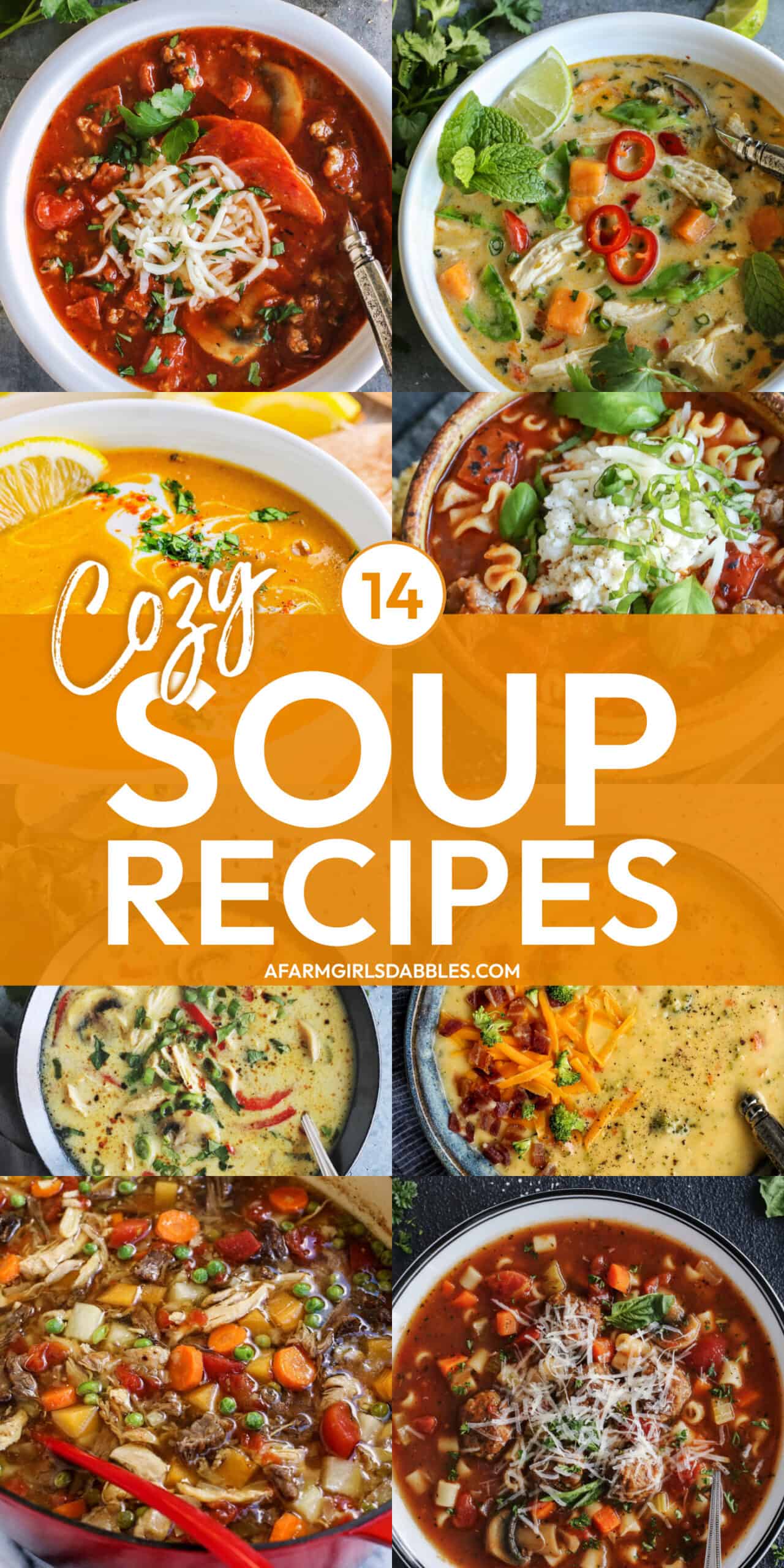 14 Best Fall Soup Recipes
Warm, comforting, and hearty, these Fall Soup Recipes incorporate the best ingredients and flavors of the season. Whether you're looking to use up leftover turkey or want a healthy but hearty stew for a chilly evening, there's a fall soup recipe for you!
All of the flavors of lasagna with none of the fuss! This Lasagna Soup is cozy, comforting, and ready in just 45 minutes. Load it up with cheese for the ultimate lasagna experience!
An Upper Midwest classic, Booyah is made with a variety of meats and veggies for a hearty, filling soup that just begs to be shared with friends and family.
With all the flavors of a classic pot pie, this Smoked Turkey Pot Pie Soup is full of rich flavors and creamy comfort. Serve with biscuits for an easy, filling dinner.
This Chimichurri Chicken Soup is one of the most flavorful chicken soup recipes ever! The chimichurri gives it tons of fresh flavor while the white beans add creamy texture and extra protein .
Not only is this Broccoli Cheddar Soup loaded up with cheese and bacon, it's full of veggies too. Healthier than most versions, this broccoli soup may be the easiest way to sneak some extra vegetables onto your dinner table!
Make it spicy or keep it mild - either way, this Thai Chicken Soup is bursting with flavor. Made with shredded chicken and sweet potatoes, this soup is ready in under an hour.
Made with meatballs and ditalini pasta, this Italian Meatball Soup features all the best flavors of Italy. The perfect comfort food for chilly evenings!
Made with Italian sausage, pepperoni, and lots of cheese, this Pizza Soup features all the classic pizza flavors in ingredients in one bowl. Ready in just 40 minutes!
This Spicy Lentil Soup is a rich, creamy vegetarian soup recipe. With spices like cumin, paprika, and ancho chili powder, you can make it as hot (or not) as you want!
Fresh, flavorful, and fragrant, this Coconut Curry Chicken Soup can be enjoyed on its own, or over rice or noodles for a heartier meal.
Made in a slow cooker, this Beef Barley Stew is hearty and flavorful - with tender beef and vegetables, plus plump barley. It's an easy crockpot recipe that's comfort in a bowl!
This Chicken Wild Rice Soup is lightly creamy and loaded with chicken, nutty wild rice, and vegetables. You can even swap the chicken for turkey to use up Thanksgiving leftovers - it's especially wonderful with smoked turkey!
Made with leftover turkey and cheesy tortellini, this Italian Turkey Tortellini Soup is full of warm, cozy comfort. Enjoy this flavorful soup with some shave Parmesan and a side of crusty bread.
This Minestrone Soup is a classic recipe, loaded with vegetables, beans, and pasta. It's hearty, healthy, and incredibly easy to make. Perfect for busy weeknights!
Hungry for more? Click here to find ALL the soup recipes!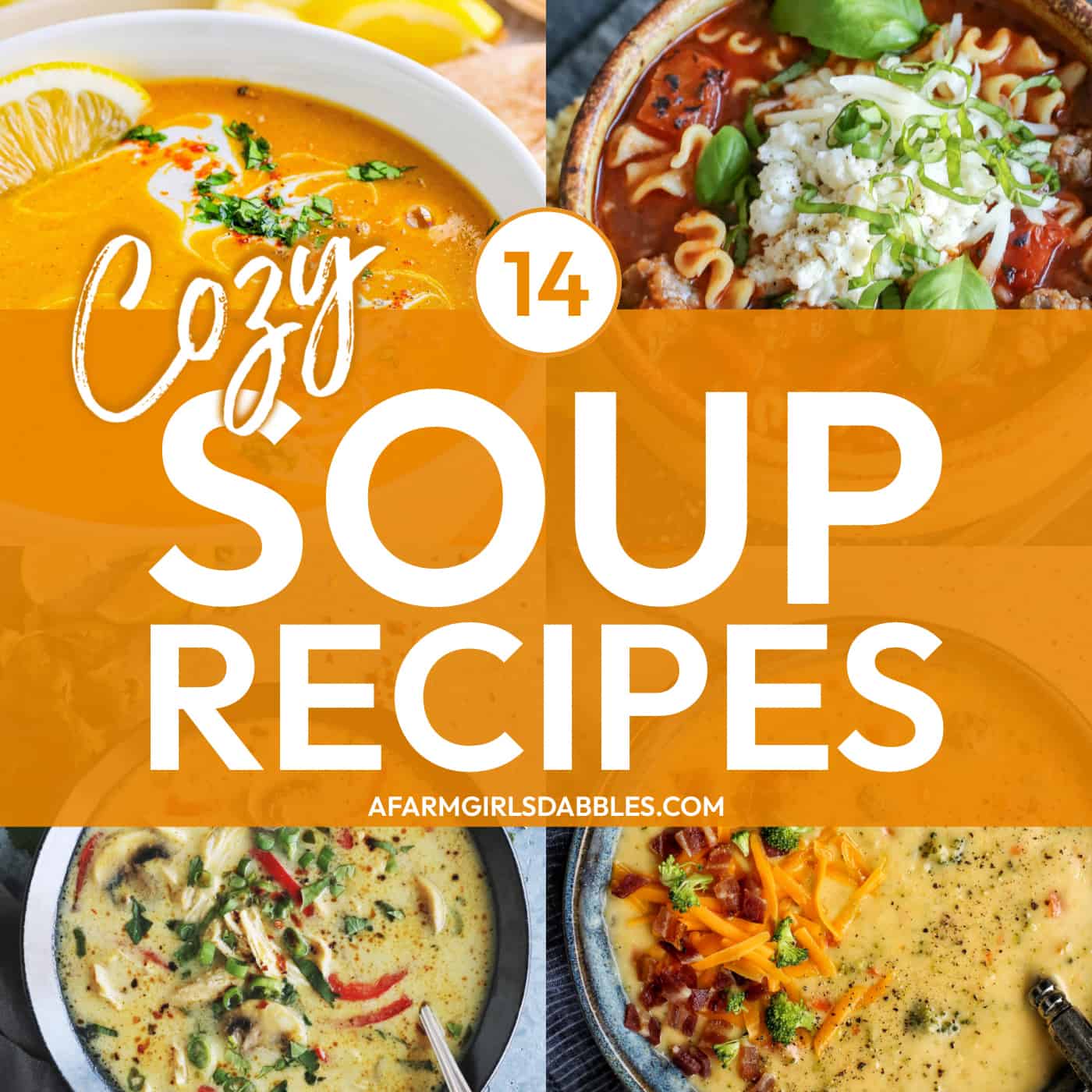 We participate in the Amazon Services LLC Associates Program, an affiliate advertising program designed to provide a means for us to earn fees by linking to Amazon.com and affiliated sites. See our
disclosure policy
for more info.