Touch of Grace Biscuits
This post may contain Amazon or other affiliate links. As an Amazon Associate I earn from qualifying purchases.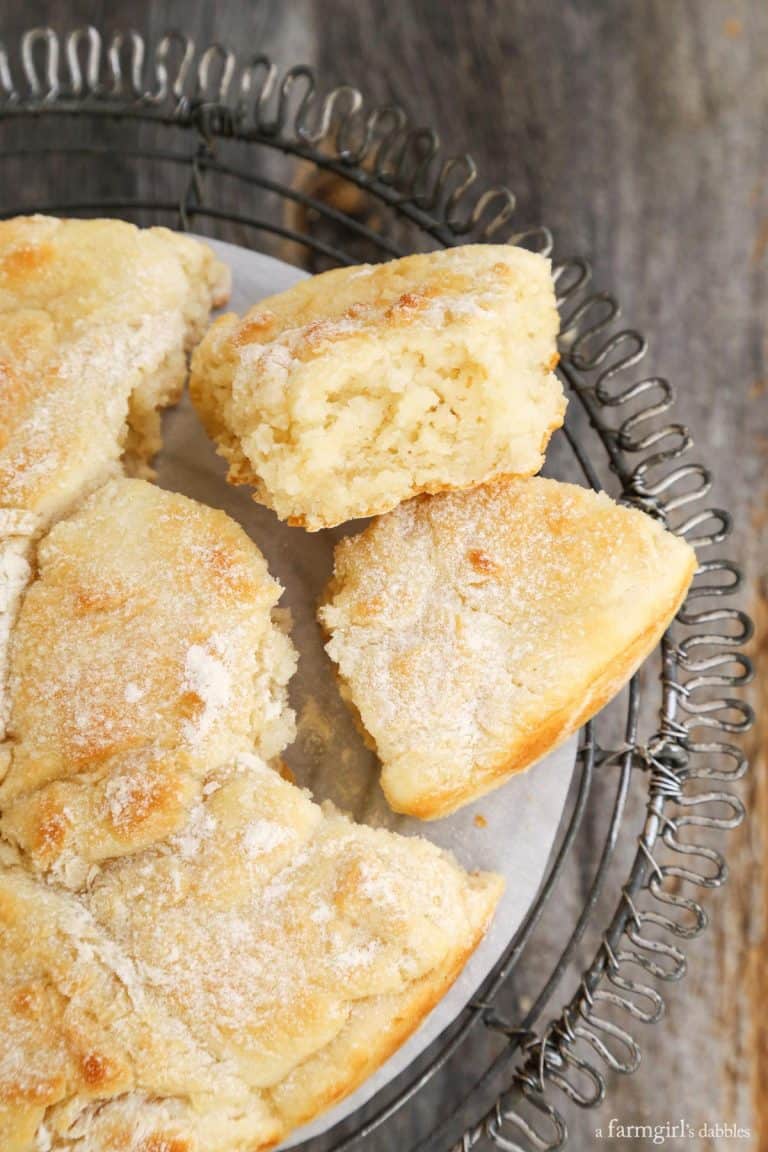 Touch of Grace Biscuits are an incredibly light pull-apart biscuit, with a moist and airy crumb that literally melts in your mouth.

You would laugh if you could feel the buzz in our house when I let my peoples know that I'm baking biscuits. My family gets just a little bit restless with anticipation, knowing the deliciousness that is guaranteed to come out of our oven, steaming and ultra tender.
I first enjoyed these Touch of Grace Biscuits in Nashville a few years ago, and have always meant to return to the recipe, to make them at home for my family. We've been in some kind of biscuit-making craze the past few weeks. And you can bet that my peoples have enjoyed every last butter-shmeared bite!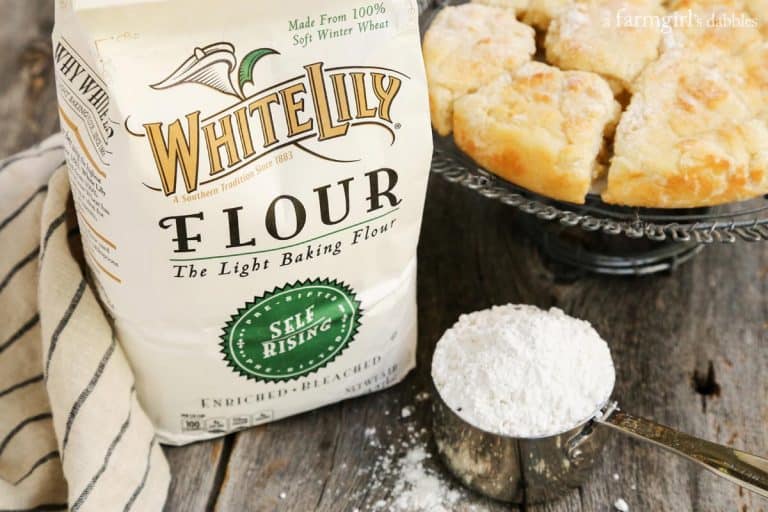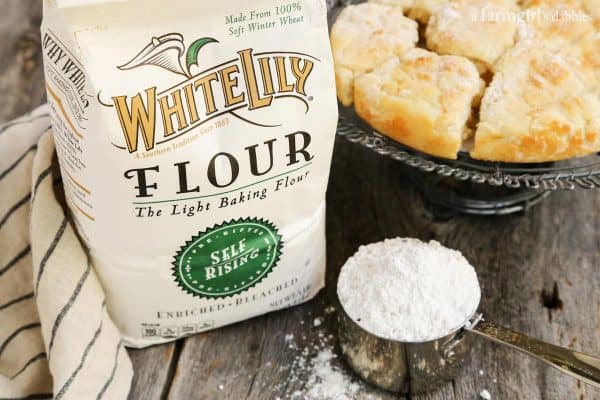 * This is a sponsored post, created in partnership with White Lily® Flour.

My first introduction to White Lily® Flour was in the spring of 2013. White Lily invited me to Nashville to spend a few days baking in their kitchen, learning about their flours. I remember thinking, "Why are they inviting me? I'm from Minnesota and can't even find White Lily Flour in our grocery stores up here."
White Lily is a brand from the south. A very, very respected brand from the south, I soon found out. During my visit, I learned firsthand why their flours are so revered. And. I learned how to make a righteous biscuit or two. If you want to read about that visit, just click here.
My favorite White Lily flour is their Enriched Bleached Self-Rising Flour. This has been the life-changing biscuit ingredient that has been added to our pantry since that visit to Nashville. The flour is made from soft winter wheat, which has a lower protein and gluten content, and blended with leavening and salt. It is ideal for making light-textured, flaky biscuits and pastries. This is the White Lily difference.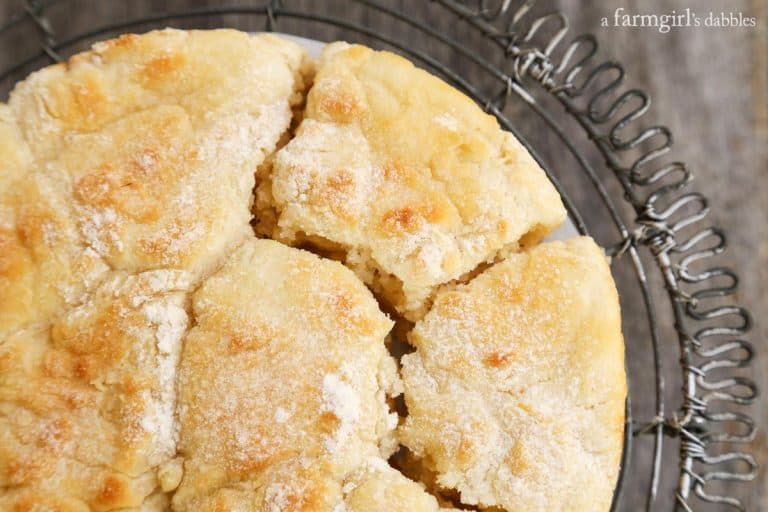 September is National Biscuit Month. So I thought it fitting to share with you a favorite pull-apart biscuit recipe from the time I spent baking in the White Lily kitchen. I made these biscuits last weekend, along with a big skillet of made-from-scratch sausage and mushroom gravy, a baked anniversary gift for my husband. Homemade biscuits and gravy are one of the ones to Blake's heart.
Creating these Touch of Grace Biscuits involves a biscuit-making process like none other. There is no rolling. No biscuit cutting. Instead, messy, wet pieces of dough are enrobed in flour and scrunched up against each other in a small, round pan. Then the heat of the oven causes the moist dough pieces to steam upward, into fluffy, extra tender biscuits. I love how the baked biscuit tops look like a little cobblestone street.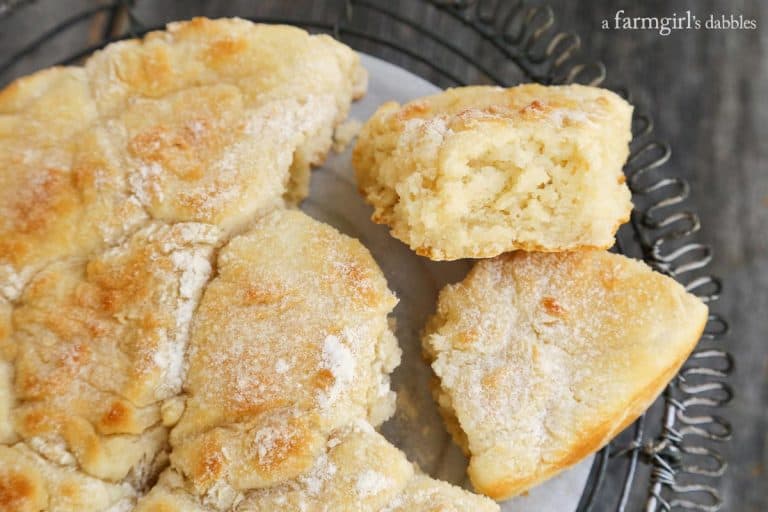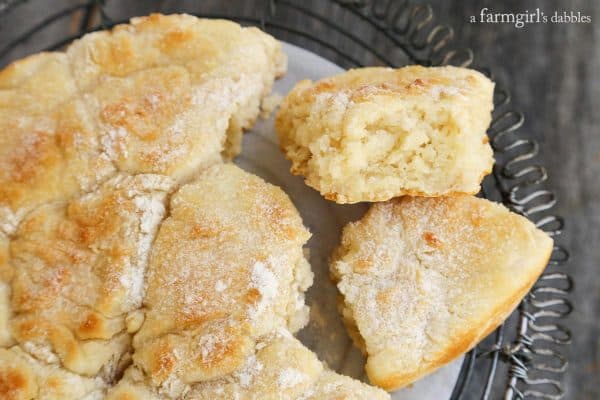 Touch of Grace Biscuits are incredibly light, with a moist and airy crumb that literally melts in your mouth. Their rich and tangy buttermilk flavor keeps me reaching for just one more. Just one more…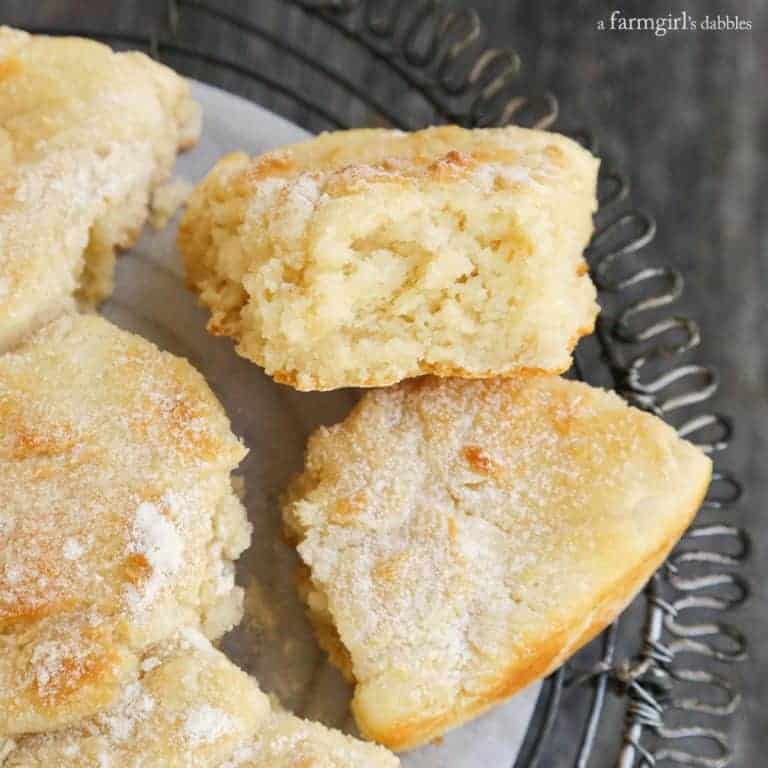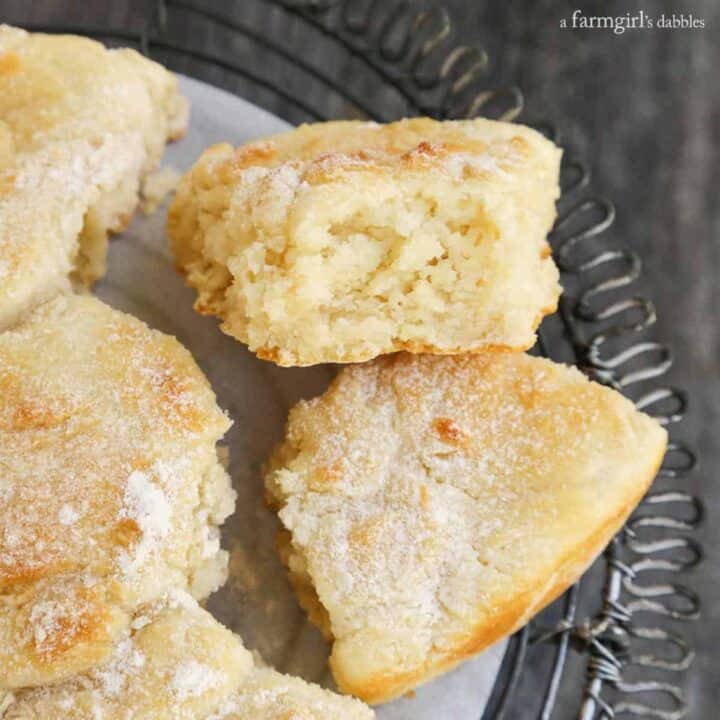 Touch of Grace Biscuits
Yield: 10 biscuits
Prep Time: 15 minutes
Cook Time: 20 minutes
Total Time: 35 minutes
Touch of Grace Biscuits are an incredibly light pull-apart biscuit, with a moist and airy crumb that literally melts in your mouth.
Ingredients
1.5 c. White Lily® Enriched Bleached Self-Rising Flour
1 T. sugar
1/4 tsp. kosher salt
3 T. Crisco® All-Vegetable Shortening
1/2 c. cold heavy cream
3/4 c. buttermilk
1 c. White Lily® Enriched Bleached All Purpose Flour
2 T. melted butter, optional
Instructions
Preheat oven to 450° F.
Coat an 8" round cake pan with no-stick cooking spray and set pan aside.
In a medium bowl, combine 1-1/2 cups self-rising flour, sugar, and salt. Cut in shortening with pastry blender or 2 knives, just until mixture is the size of peas. Stir in cream, then buttermilk. Dough will be very loose and look similar to cottage cheese.
Add 1 cup all-purpose flour (do not use the self-rising flour for this portion) to a plate or pie tin. With a medium-large ice cream scoop (mine measures 2" in diameter), scoop a lump of wet dough into the flour. The dough will be very loose. Sprinkle flour over the dough to completely coat the outside. With well-floured hands, pick up dough. Or if it's easier, use a thin flour-covered spatula to pick up the dough and transfer it to your hands (my preferred method). Gently "toss" the dough between your two palms a couple of times to shake off the excess flour. You want the dough to have a fair amount of flour still covering it, so don't shake off too much. Place dough in prepared pan. Repeat, until you have 10 loosely formed biscuits. I like to first place seven pieces of dough around the outer edge of the pan, and then add three pieces of dough at the center, scrunching each one tightly up against the next.
Place pan in center of oven and bake until lightly browned, about 20 minutes. Cool one or two minutes in pan before turning them out onto a platter. If desired, brush top of biscuits with melted butter. Serve hot.
Notes
Slightly adapted from White Lily Flour.
Nutrition Information:
Yield: 10
Serving Size: 1
Amount Per Serving:
Calories: 197
Total Fat: 11g
Saturated Fat: 6g
Trans Fat: 0g
Unsaturated Fat: 4g
Cholesterol: 22mg
Sodium: 264mg
Carbohydrates: 21g
Fiber: 1g
Sugar: 3g
Protein: 4g
Nutrition information is automatically calculated by Nutritionix. I am not a nutritionist and cannot guarantee accuracy. If your health depends on nutrition information, please calculate again with your own favorite calculator.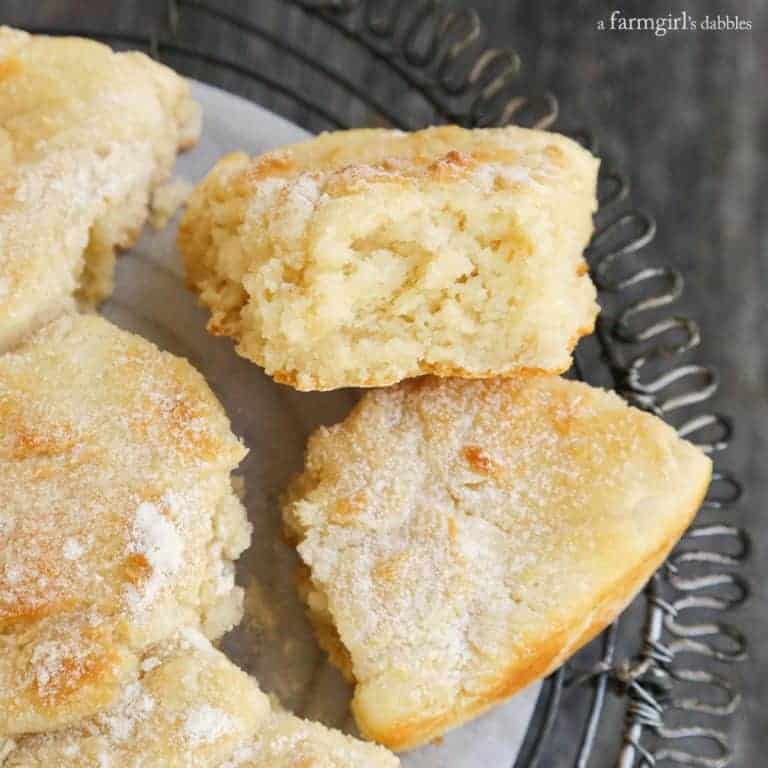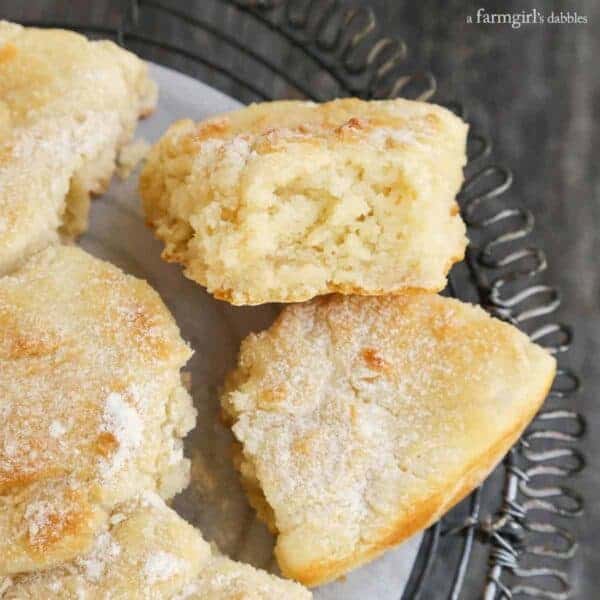 Whenever I share a new White Lily recipe, I get questions from readers about where to buy this southern flour. If you aren't able to find it in a local store, visit this page and simply click on the flour you want. You'll be given options to locate the flour at a store near you or to order it online.
And now I'll leave you with a few more biscuit recipes using White Lily® Enriched Bleached Self-Rising Flour that you might enjoy:
This post is sponsored by White Lily Flour. I am proud to be partnering with them again this year, bringing you delicious recipes from our kitchen using their beautiful flours. All opinions are 100% my own. Thank you for supporting the brands that help make this site possible.
We participate in the Amazon Services LLC Associates Program, an affiliate advertising program designed to provide a means for us to earn fees by linking to Amazon.com and affiliated sites. See our
disclosure policy
for more info.