Perfect Pumpkin Recipes
These easy Perfect Pumpkin Recipes will keep you smiling this fall and all year 'round. From pancakes, muffins, and drinks, to cheesecake and ice cream, here are some of my very best pumpkin recipes!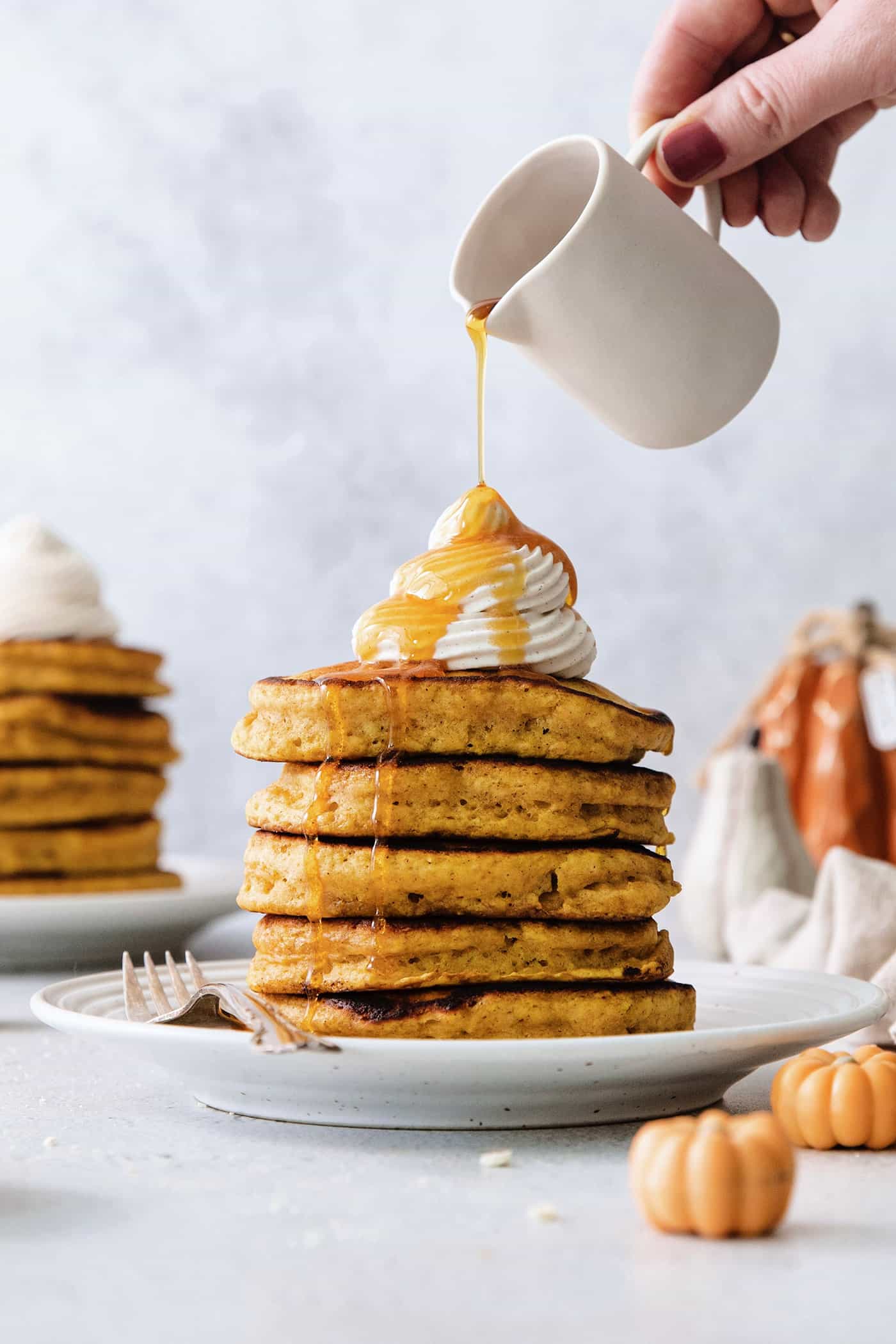 The Best Pumpkin Recipes
Come fall, there's no denying the popularity of pumpkin. It's everywhere. From home decor to eats & drinks, it's pumpkin mania. And while I'm not here to help you decorate with these orange beauties, I do have a few Perfect Pumpkin Recipes up my sleeve!
Pumpkin is a very versatile ingredient. While it can easily go either sweet or savory, it's most popular in desserts and drinks and breakfast-y type recipes. Our youngest is bonkers for pumpkin cream cold brew and I regularly get messages from friends making my pumpkin chocolate chip muffins. And me? I'm currently inserting pumpkin pancakes on our menu every chance I get!
Read on to learn a bit more about pumpkin, plus some of our favorite pumpkin recipes!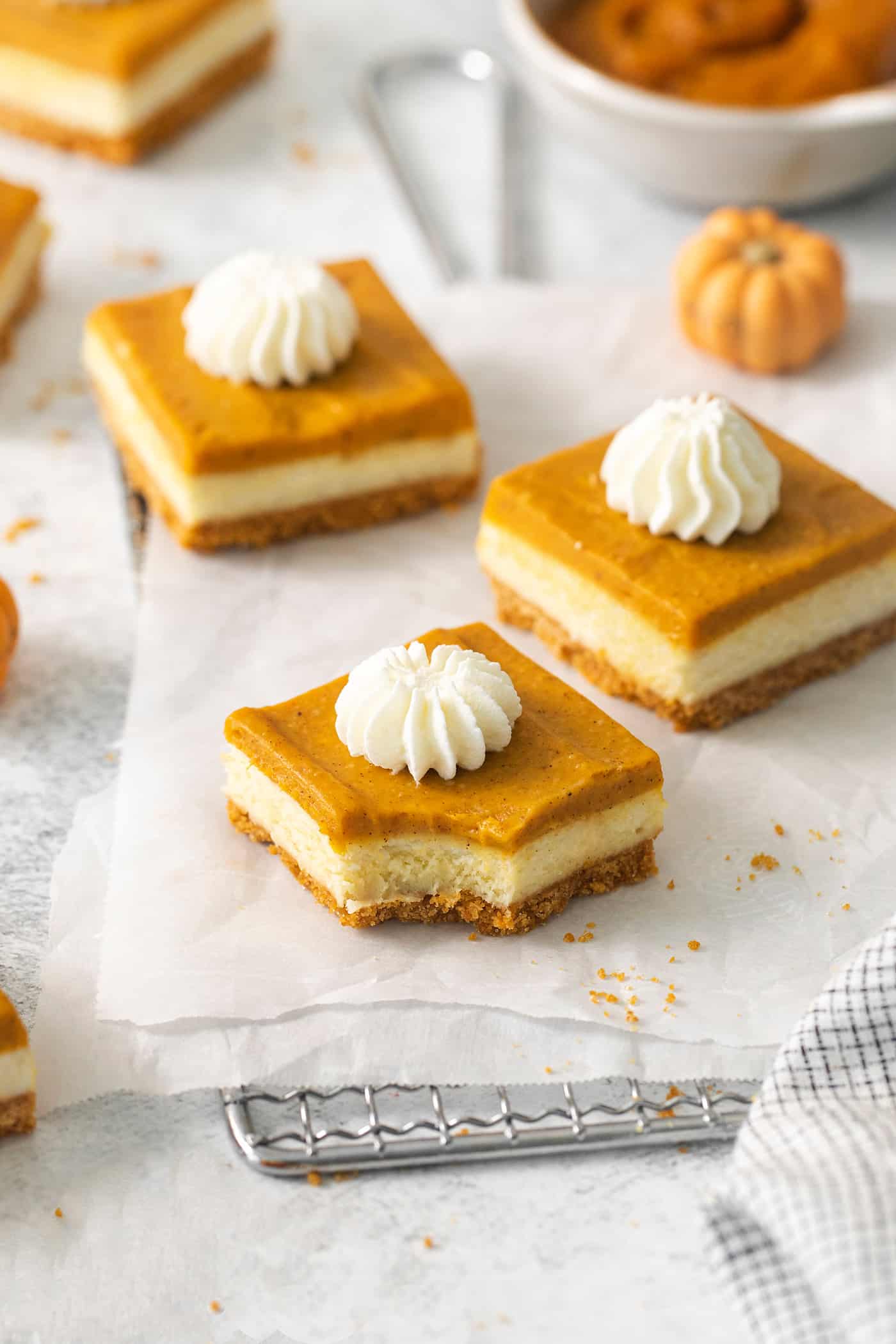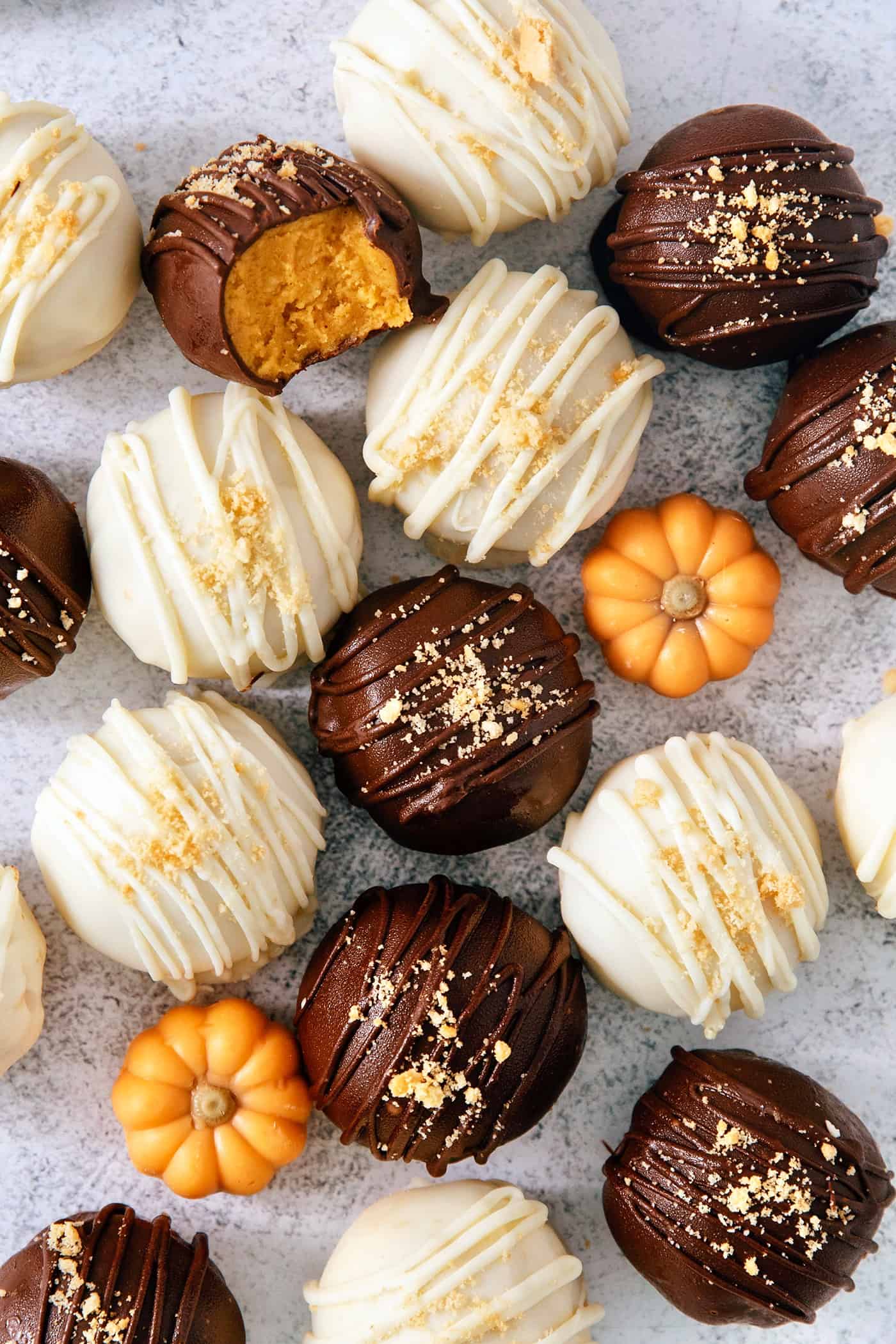 Is Pumpkin a Fruit?
You might be surprised to learn that, from a scientific perspective, pumpkin is technically a fruit. Just like many people are surprised when they hear that rhubarb is a vegetable!
To put it simply, a fruit is the edible portion of the plant it grows on, developed from a flower and containing seeds. Pumpkins fall squarely into this category because we eat the fleshy portion of the pumpkin's interior that's loaded with seeds.
Meanwhile, vegetables are the edible portion of plants that include leaves, stems, bulbs, and roots. Obvious examples of vegetables are root vegetables like carrots, beets, and potatoes.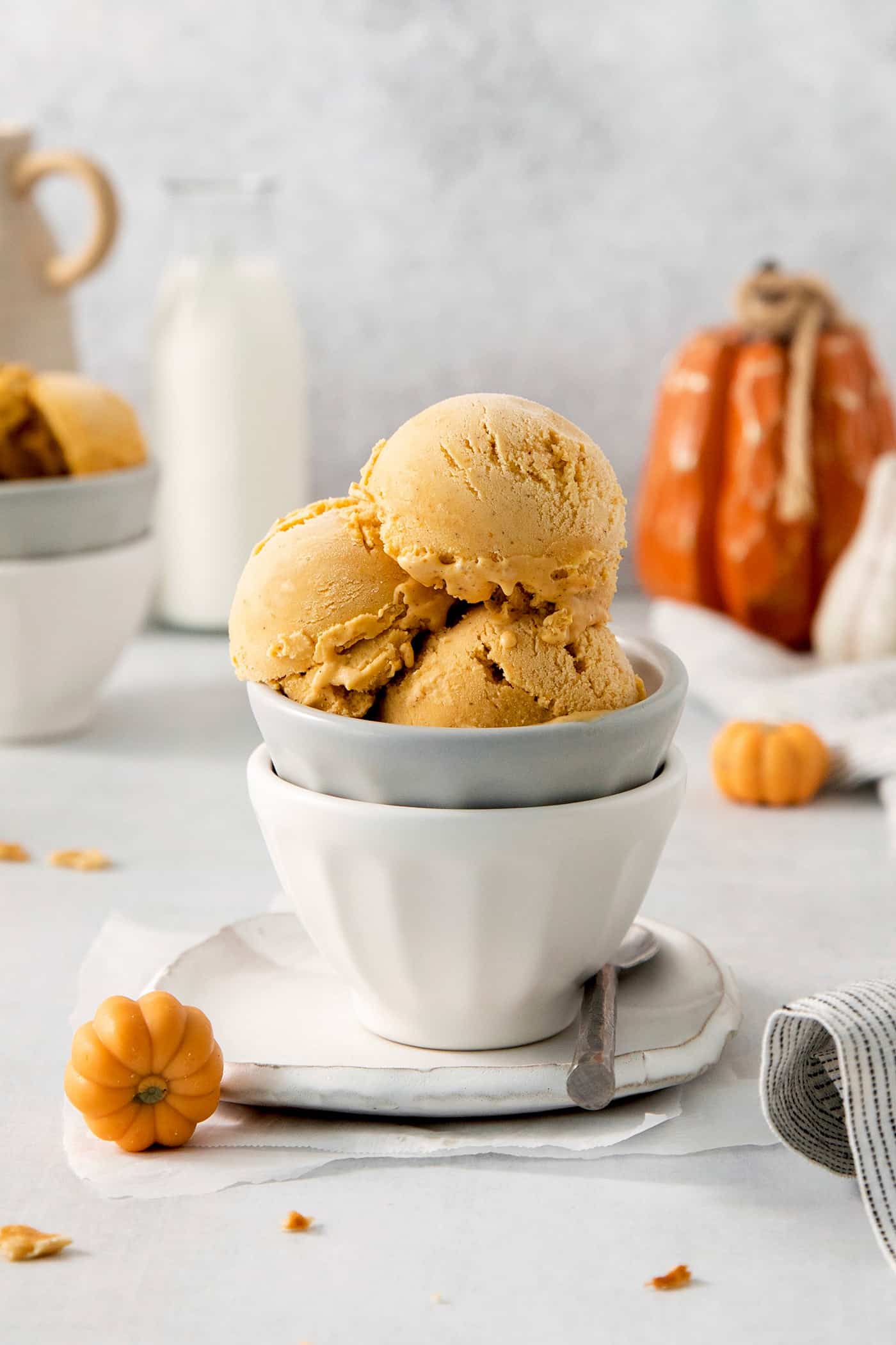 Are Pumpkin Puree and Pumpkin Pie Filling the Same Thing?
No, pumpkin puree and pumpkin pie filling are not the same thing. I am sure to call out each specific ingredient in all my pumpkin recipes.
Pumpkin puree is pumpkin that has been cooked and then blended into a smooth puree without any added ingredients. A can should read "100% pure pumpkin" and the ingredients list should have only "pumpkin", just like the label on this Libby's pumpkin can.
Pumpkin pie filling is pumpkin puree plus sugar, salt, and spices such as cinnamon, ginger, nutmeg, and cloves.
Pumpkin pie filling is a quick, easy way to incorporate pre-sweetened, pre-spiced pumpkin flavor into recipes. Just be sure to read the can labels, so you get exactly what a specific recipe calls for.
19 Easy Pumpkin Recipes to Try
These easy pumpkin recipes will keep you smiling this fall and all year 'round. From pancakes, muffins, and drinks, to cheesecake and ice cream, here are 19 of my very best pumpkin recipes!
Can You Freeze Extra Pumpkin Puree For Later?
Yes, pumpkin puree freezes well!
To do so, place leftover pumpkin puree in a freezer-safe baggie, with the air squeezed out, or in an airtight freezer-safe container. Then freeze for up to 3 months.
You can also portion out leftover pumpkin puree into an ice cube tray, freeze it, then pop out the frozen pumpkin cubes into a freezer-safe baggie or container. It'll keep well for up to 3 months.
Like this Recipe? Save to Pinterest