Pumpkin Muffins with Oats and Chocolate Streusel
This post may contain Amazon or other affiliate links. As an Amazon Associate I earn from qualifying purchases.
These Pumpkin Muffins with Oats and Chocolate Streusel are super moist and perfectly spiced. And with a crispy, buttery streusel on top, who can possibly resist?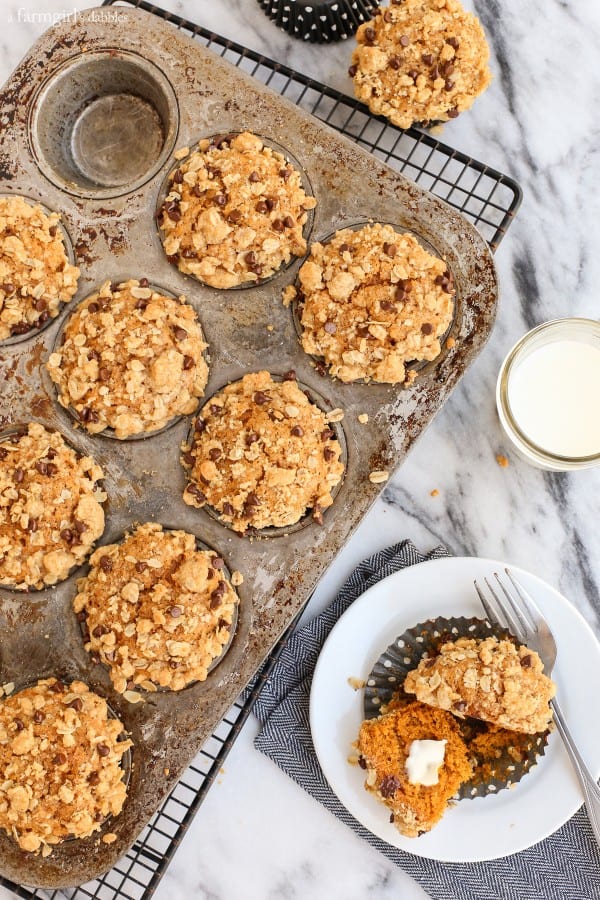 This recipe for Pumpkin Muffins with Oats and Chocolate Streusel is about all the good and wonderful things I adore in a pumpkin muffin.
The muffins are perfectly moist, flavorful with warm spices, and topped with a salty, buttery streusel of oats and chocolate. Streusel, oh how I love thy crispity-crunchity self!
My Pumpkin Chocolate Chip Muffins recipe has been our go-to for many years. Everybody seems to like them, whenever I bake a batch for brunch or take a big platter to a fall potluck. I always get asked for the recipe.
But I'm loving this new twist with streusel on top!
I created these pumpkin muffins with oats and chocolate streusel for The Pioneer Woman's website, where I am a regular contributor to Ree's Food & Friends section. Click here to get the recipe on The Pioneer Woman's site!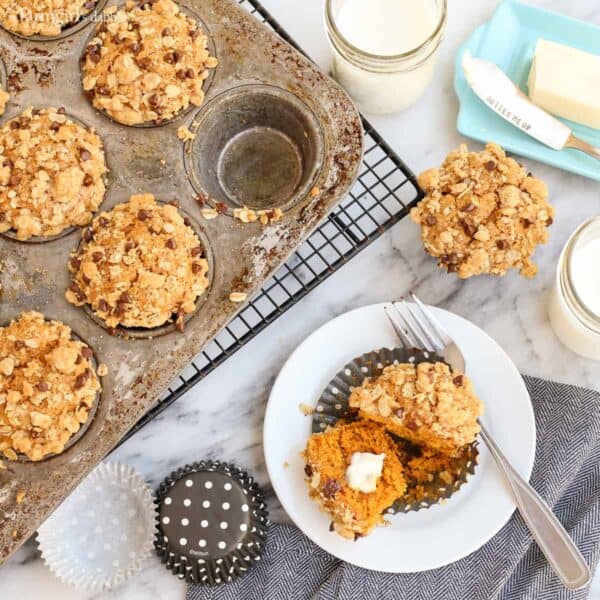 We participate in the Amazon Services LLC Associates Program, an affiliate advertising program designed to provide a means for us to earn fees by linking to Amazon.com and affiliated sites. See our
disclosure policy
for more info.