Pumpkin Cheesecake with Ginger & White Chocolate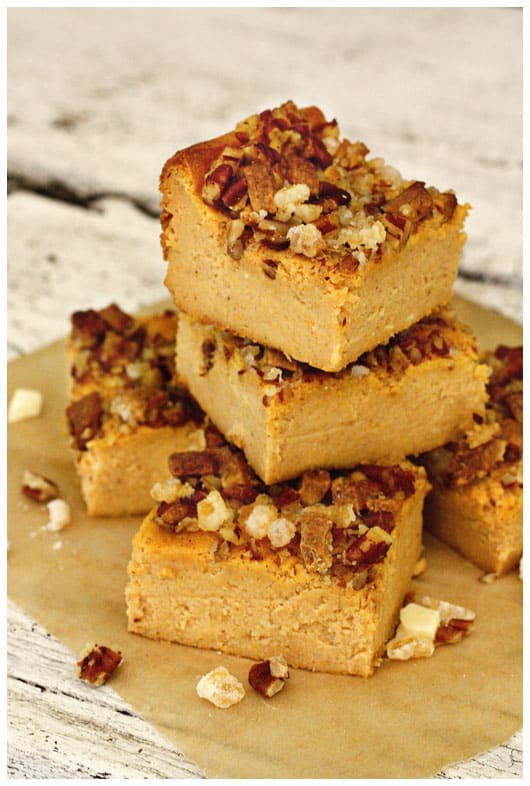 The past week's weather here in the Midwest has been absolutely spectacular! It has allowed me to wear a pair of jeans with open-toed shoes, and maybe a light sweater in the early mornings and evenings – which I LOVE. And the color in our foliage this year has been nothing short of breathtaking. Be sure to read on after the pumpkin cheesecake recipe for a fall tradition my parents started, and that I continue to this day with our own girls!
………………………………………………………………..
I came across a new pumpkin cheesecake recipe recently, and it was just too good to not share with you! This Pumpkin Cheesecake with Ginger & White Chocolate has a pumpkin cream cheese base, no crust (I didn't know if I would like a crustless cheesecake, but I did!), and a crunchy, sweet, and salty topping. The candied ginger in the topping is especially lovely, and was the perfect way for me to try it out after purchasing a bag at Penzeys a few months ago.
I changed up the recipe quite a bit from what was featured in the Real Food Magazine that I snatched up at Byerlys a month ago. Besides adding a larger quantity and variety of fall spices, I also altered it to bake in a regular 9″x9″ pan. The recipe called for a square pan with a removable bottom, which I didn't have, and I didn't feel like buying. The method included in my recipe works beautifully, no special pan involved. This pumpkin cheesecake bakes and slices like a dream, and was a big hit when I brought it into the office. I know your upcoming Thanksgiving feast would welcome its presence.
Be sure to also check out my
Perfectly Perfect Pumpkin Cheesecake
with a gingersnap crust!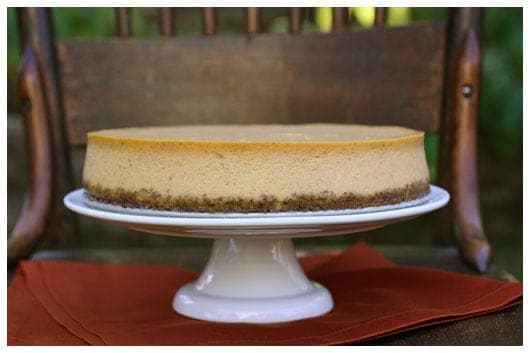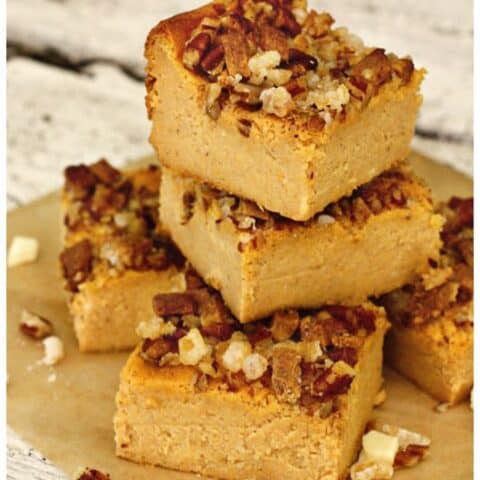 Pumpkin Cheesecake with Ginger & White Chocolate
Yield: 12 to 16 servings
Prep Time: 10 minutes
Cook Time: 1 hour 15 minutes
Total Time: 1 hour 25 minutes
Pumpkin Cheesecake with Ginger and White Chocolate is a fabulous combination of rich, creamy pumpkin cheesecake and a crunchy, sweet white chocolate/pecan topping!
Ingredients
FOR THE CHEESECAKE FILLING:
1 T. soft butter, for greasing pan
24 oz. cream cheese, at room temperature
1/4 c. sour cream
1/4 c. cornstarch
3 extra large eggs
1 15-oz. can pumpkin puree
1-1/2 c. sugar
2 tsp. cinnamon
1 tsp. ground ginger
1/8 tsp. ground nutmeg
1/8 tsp. ground cloves
1/4 tsp. kosher salt
2 tsp. vanilla
FOR THE TOPPING:
1/3 c. chopped white chocolate bar (about 2 oz.) – I used Ghirardelli
4 T. finely chopped candied ginger – I used Penzeys
1/2 c. finely chopped pecans
Instructions
Preheat oven to 350°.
Spray a 9" x 9" metal baking pan with cooking spray. Fold a 16" long piece of foil into a 9" x 16" strip and place in the pan, leaving overhang on 2 opposite sides. Repeat with another sheet of foil in opposite direction, lining pan completely. Butter the surface of the foil generously with the 1 tablespoon of butter. Set aside.
Using an electric mixer, beat cream cheese, sour cream, and cornstarch until smooth. Add eggs, pumpkin puree, sugar, cinnamon, ginger, nutmeg, cloves, salt, and vanilla. Mix until smooth. Pour cheesecake batter into prepared pan. Bake 40 minutes.
Top with white chocolate, candied ginger, and pecans. Press the toppings in gently. Bake 30 to 35 minutes longer, until mostly firm. The edges will be nicely browned and the center should jiggle just slightly. If the white chocolate is browning more than you like, place a 9" x 9" piece of foil lightly on the toppings after the toppings have baked on the cheesecake for 20 minutes. Remove from oven and let cool completely. Cover and refrigerate overnight, as it really does need to cool and set. Gently lift the cheesecake out of the pan, using the overhanging foil as an aid. Cut into squares and serve.
Notes
Heavily adapted from Real Food Magazine, fall 2011. (I picked up this free – and gorgeous! – magazine at Byerlys in St. Paul.)
Nutrition Information:
Yield: 12
Serving Size: 1
Amount Per Serving:
Calories: 502
Total Fat: 30g
Saturated Fat: 16g
Trans Fat: 0g
Unsaturated Fat: 12g
Cholesterol: 116mg
Sodium: 307mg
Carbohydrates: 53g
Fiber: 2g
Sugar: 46g
Protein: 7g
Nutrition information is automatically calculated by Nutritionix. I am not a nutritionist and cannot guarantee accuracy. If your health depends on nutrition information, please calculate again with your own favorite calculator.
………………………………………………………………..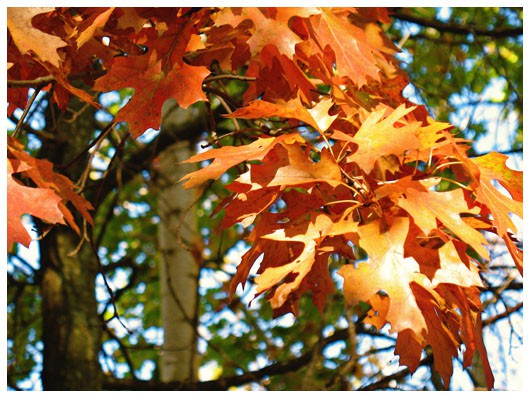 As much as I don't like letting go of summer, fall is pretty hard to resist. Especially with what we've been blessed with lately in warm temperatures and bold pops of autumnal color.
This time of year brings about a tradition I like to uphold with our girls in the form of a fall nature walk. Back when my sisters and I were young, Dad and Mom would slide us across the bench seats in the ol' blue Ford Galaxy and tuck a cooler, blanket, and a couple plastic ice cream pails in the trunk. We were giddy, off for a walking adventure through the groves and grasses of nearby Cottonwood Lake, a State Wildlife Management Area in the northeast corner of South Dakota.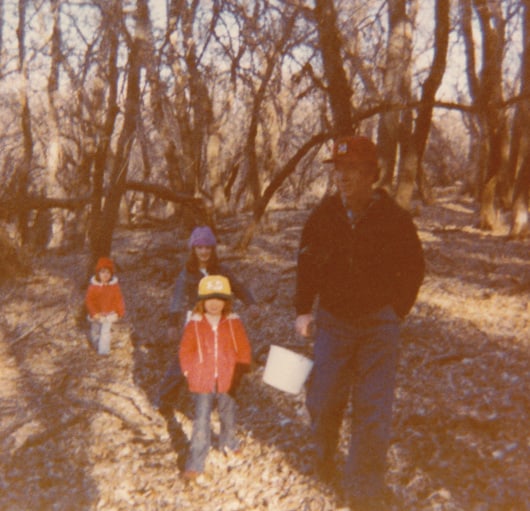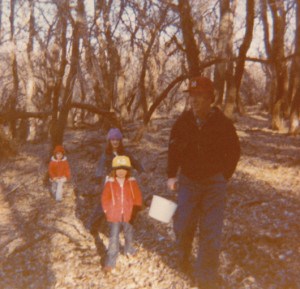 This is the earliest photo I could find of our fall walks. See the bucket Dad's carrying? That was for all our found treasures. My favorite finds were rocks with sparkles and little glass bottles (extra points if the glass was blue or green).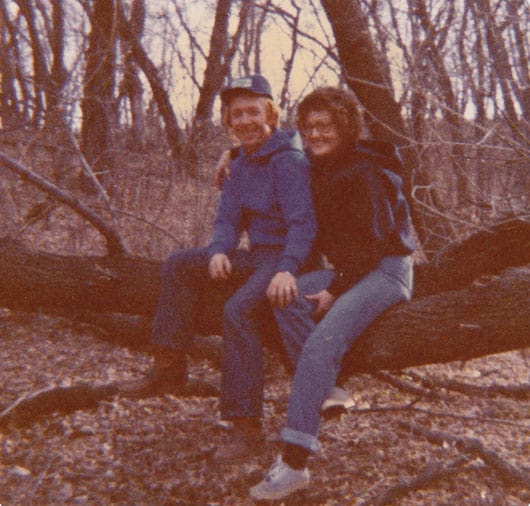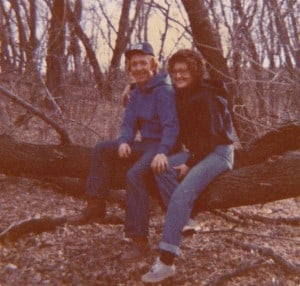 This photo of Dad and Mom was taken one year later. I remember vividly taking that shot, feeling so big and proud as I centered my parents in the viewfinder.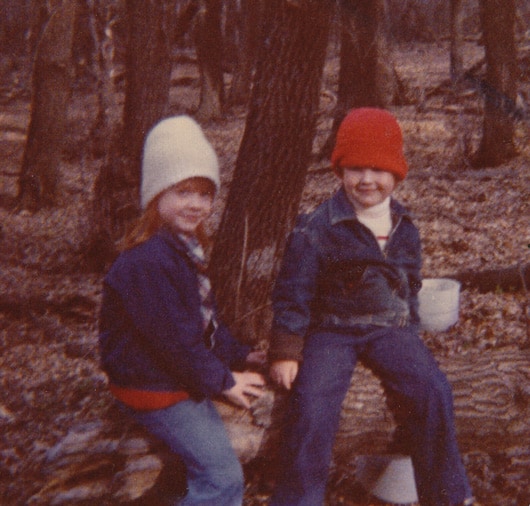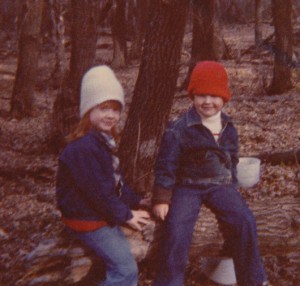 My younger sisters that same year…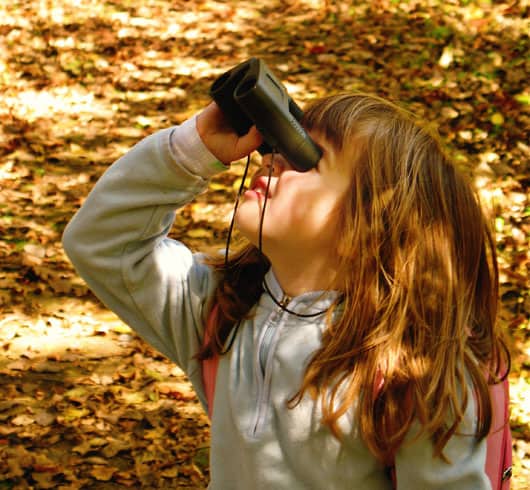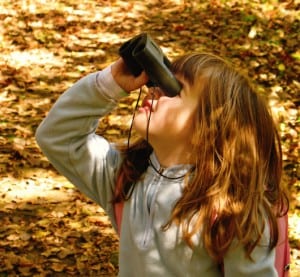 Then fast forward to having children of our own. I started up the tradition again when Hatti was 4 years old. As I packed a picnic lunch, Hatti loaded her little pink backpack with goodies, including binoculars, a paper tablet, and crayons. We set off for our local park at the end of the street.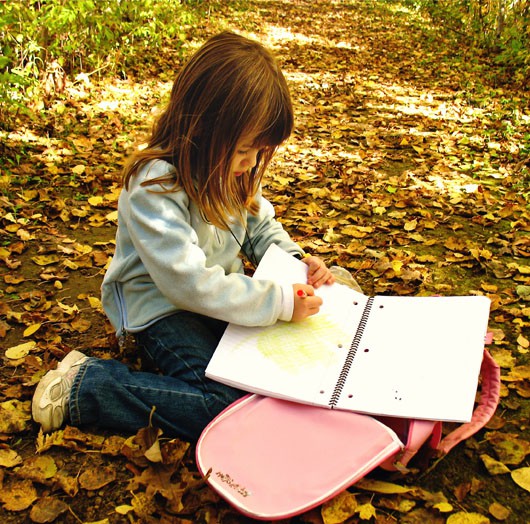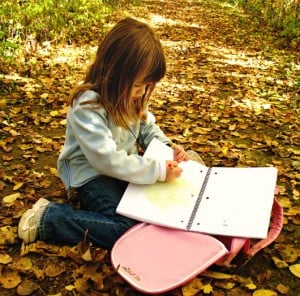 The artist in her plopped right down in the middle of the leaf-strewn walking trail so she could do immediate leaf rubbings. I can still hear her softly humming.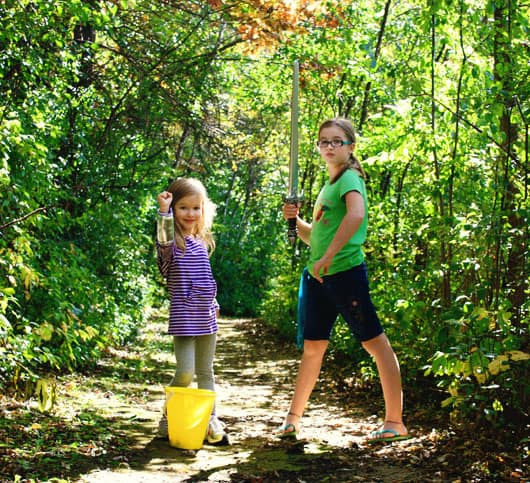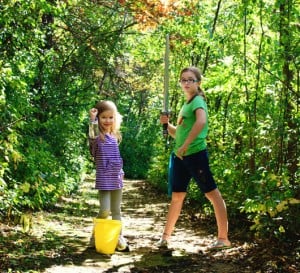 This past weekend, I snapped a photo of our latest fall walk, with Hatti now having a sisterly companion, just as I did. The bucket provided a vessel for their collection of interesting finds, while Tessa's bullet-deflecting bracelets and Hatti's sword, coupled with her renowned wisdom and military strategy, kept me safe on the trails. The girls had been getting their Halloween costumes ready prior to our outing, and took their key pieces with. You know, to keep the bad guys away. ;)
Do you have a favorite fall tradition?
I'd love to hear about it!