Traditional Margaritas
This recipe for Traditional Margaritas offers the perfect thirst-quenching drink for any Mexican meal.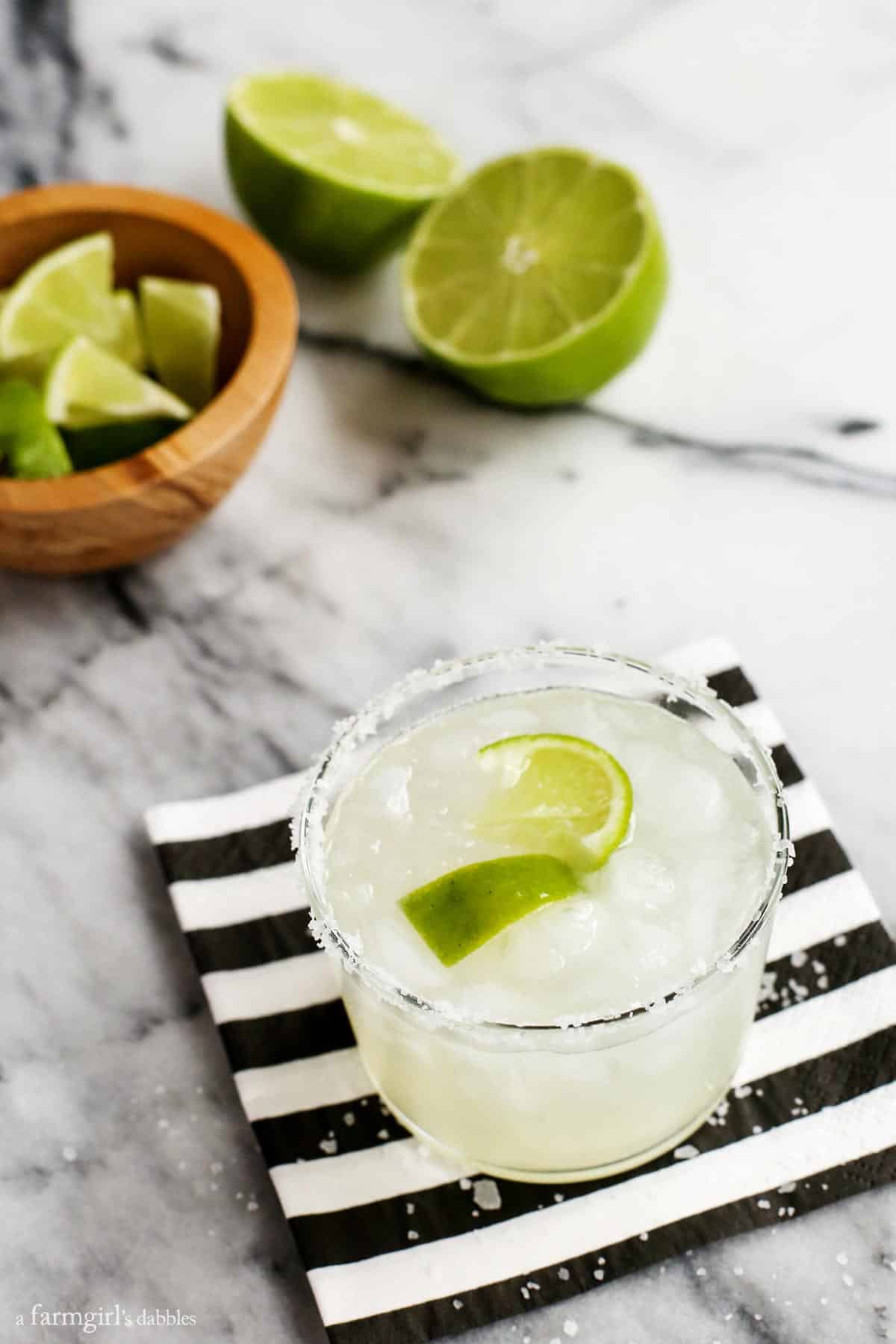 I'll admit that I'm a bit partial to anything "Rick Bayless".  If you're ever in Chicago and get the chance to visit any of this amazing chef's restaurants (Xoco, Frontera Grill, and Topolobampo), I do believe you'll agree that his authentic Mexican food and drinks ROCK!
It's quite the scene as hungry Bayless fans flood into Frontera Grill, often after standing in line for hours.  The noise level picks up as their excellent wait staff starts shaking their drink shakers high and low from all over the lobby/bar area.  Then the margaritas start flowing.  It was here that I tasted the best margarita ever.  And, no, it's not because I'm partial to anything Rick Bayless.
You're gonna love this simple recipe for Traditional Margaritas. Promise!
Our Minnesota kitchen was a margarita experiment station this past weekend.  We sipped on pomegranate margaritas that our friends brought over, made with beautiful ruby-red pomegranate liqueur.  Then came mellow orange margaritas and spunky traditional margaritas.  I'm sharing the recipe for the traditional ones with you now.  The lime tartness makes the perfect thirst-quenching drink for any Mexican meal.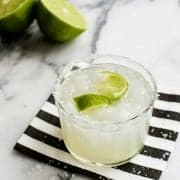 Traditional Margaritas
Yield: Makes 1 margarita
Calories per serving: 210
Ingredients:
2 oz. tequila, preferably a silver or blanco 100% agave tequila
1 oz. Cointreau
1 oz. fresh squeezed lime juice
a little sugar or simple syrup, if desired
lime wedge
coarse (Kosher) salt for crusting the rim of the glass
ice cubes
Directions:
Prepare your glass by first spreading salt onto a small plate.  Moisten the rim of your glass with the lime wedge.  Turn the glass over and dip lightly in the salt, creating a thin, even crust all around the rim.
In a drink shaker, combine the tequila, Cointreau, and lime juice.  If you want it tangier, add more lime juice.  If you want it sweeter, add a bit of sugar.  Add a few ice cubes to the shaker and shake vigorously for 15 seconds.  The melting ice will give your margarita the perfect strength and thirst quenching frostiness.  Strain into your prepared glass and add the lime wedge to the rim.
Now sit back, relax, and enjoy!
from a farmgirl's dabbles
© a farmgirl's dabbles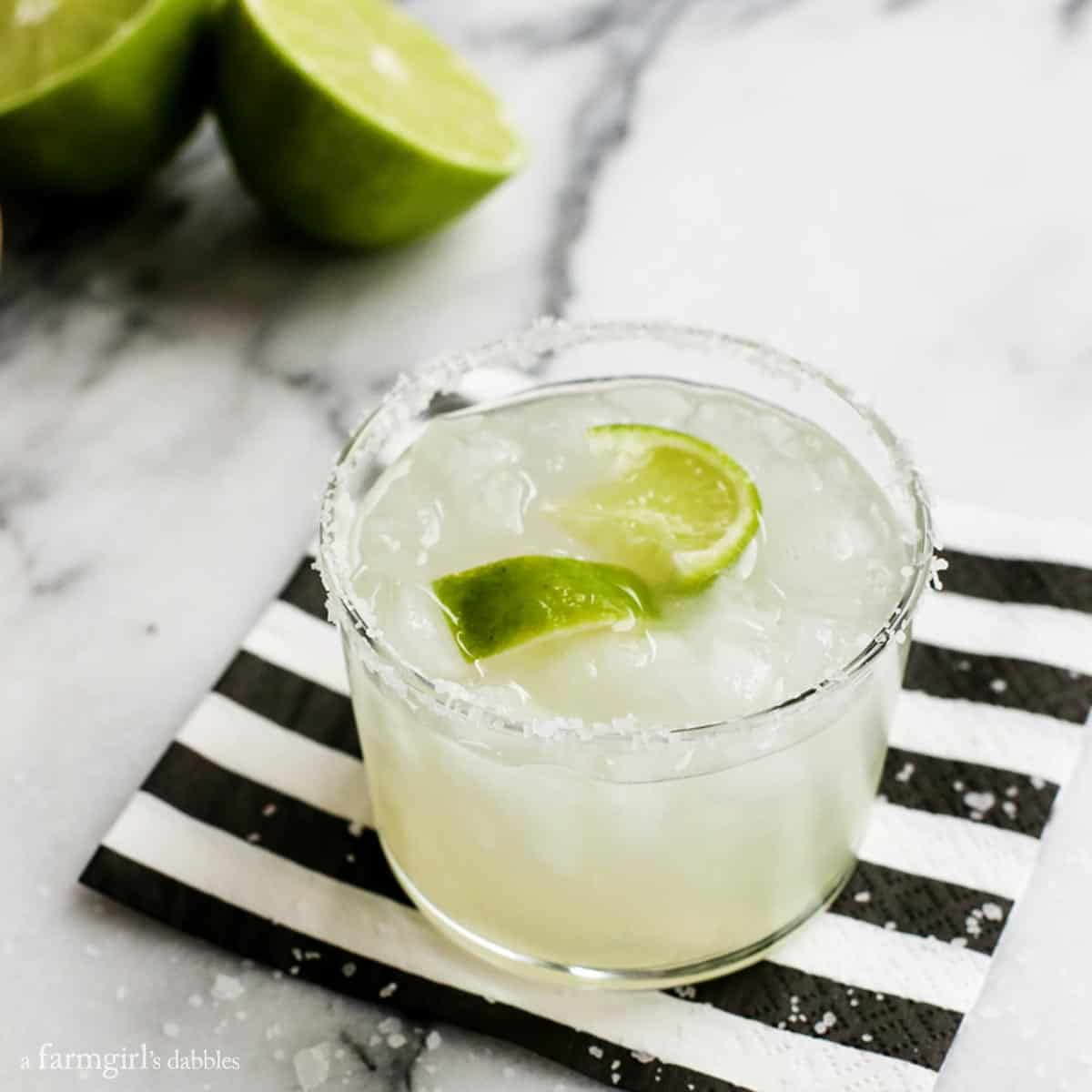 Photography was updated on this post April 2016.
We participate in the Amazon Services LLC Associates Program, an affiliate advertising program designed to provide a means for us to earn fees by linking to Amazon.com and affiliated sites. See our disclosure policy for more info.