Cantarito
A classic Mexican cocktail, this Cantarito recipe features tequila and bubbly grapefruit soda, plus fresh grapefruit, orange, and lime. Cantaritos are a bit tart, a bit sweet, very refreshing, and oh-so-fun!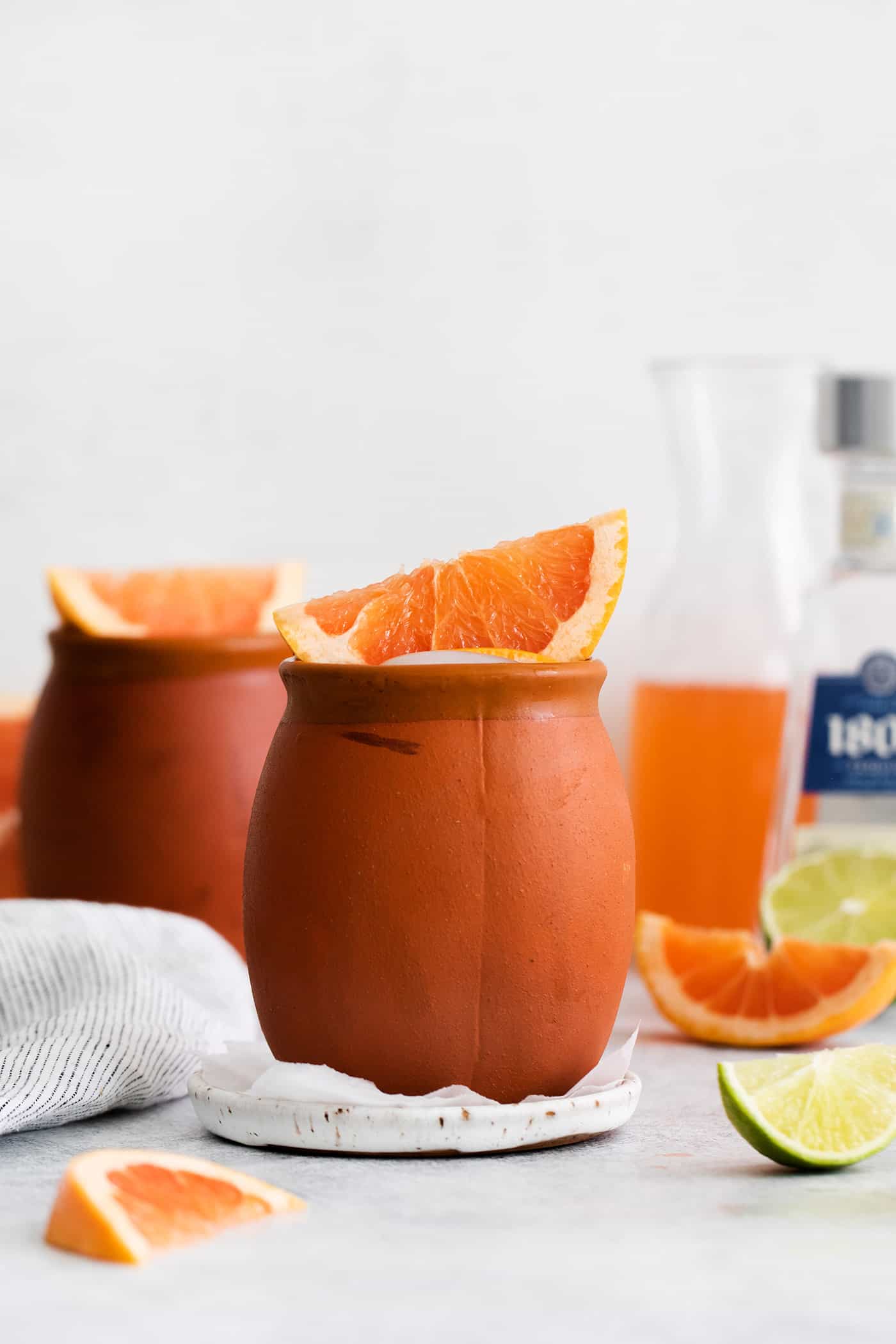 A Classic Mexican Cocktail Recipe
I adore all the citrus going on in this Cantarito cocktail! This tequila drink features not just one or two citrus fruits, but three – lime, grapefruit, AND orange. And the drink has bubbles, which definitely gives it bonus points!
This fruity, citrusy cocktail originates from the Mexican state of Jalisco. You'll find it served in popular beach towns like Puerto Vallarta as well as in small towns up in the mountains. (And in my kitchen in Minnesota!)
The flavor of cantaritos lies somewhere between a paloma and an orange margarita. It's one of my favorite tequila cocktails because it's extra refreshing with the variety of citrus – plus the bubbly grapefruit soda adds some lighthearted fun. This classic Mexican cocktail is cool, refreshing, and oh so good – the perfect drink to serve with your favorite Mexican meal!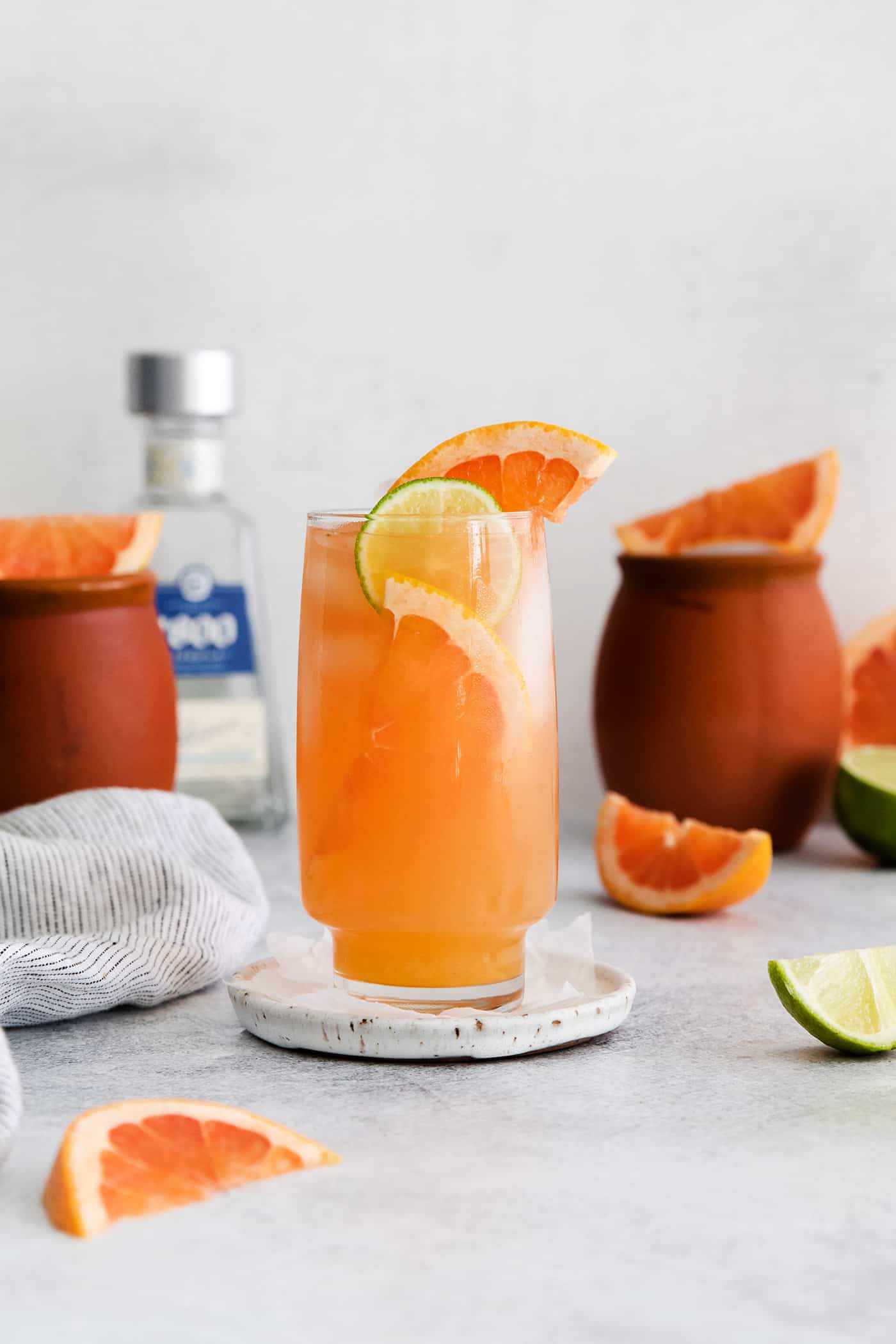 What's the Difference Between a Cantarito and a Paloma?
The ingredient list below may remind you of another Mexican cocktail, one that I fell in love with on my first visit to Mexico – the Paloma.
The two cocktails are actually very similar, both made with tequila, lime, grapefruit, and sparkling water or grapefruit soda. The difference? A cantarito also adds orange juice to the mix, for a slightly more complex, and sweeter, flavor.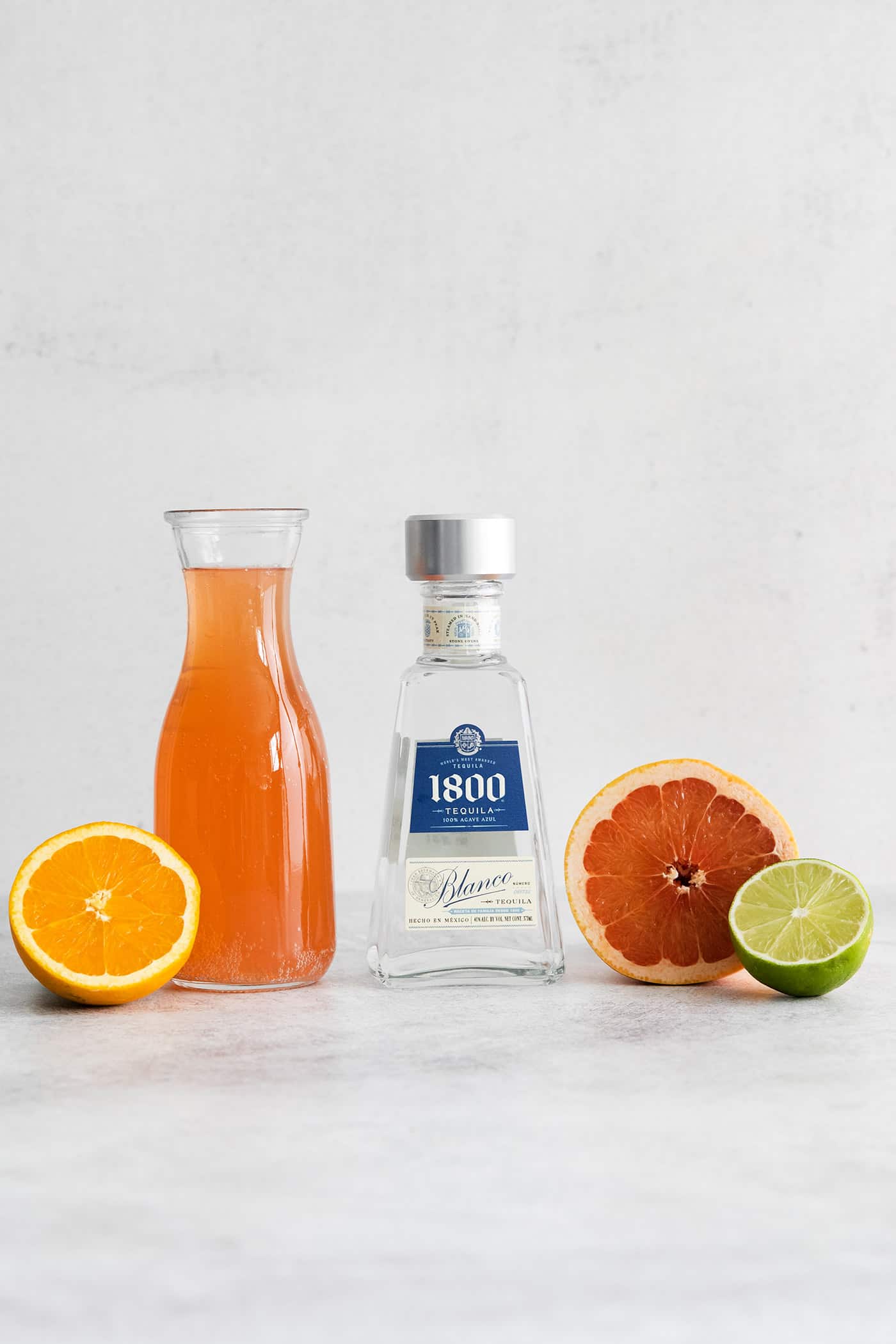 Ingredients
Grab some fresh citrus – here's the simple ingredients list for this easy tequila cocktail. (See the recipe card for measurements.)
Tequila – I'm using blanco (aka: silver) tequila in this cocktail but you could use any tequila you like – reposado, anejo, etc.
Grapefruit, lime, and orange juice – Freshly squeezed juices make all the difference in this cocktail. Tart grapefruit juice plays well with the grapefruit soda, and orange juice adds a bit of sweeter, brighter flavor. The lime juice adds that wonderful acidity that pairs perfectly with tequila.
Grapefruit soda – Grapefruit soda adds a subtle grapefruit flavor and lots of bubbles to this cocktail! I use Fever-Tree Sparkling Pink Grapefruit (affiliate link), available in most grocery stores near the mixers, but you can use other grapefruit sodas if you like.
Variations
Here are a few easy ways to switch up this citrus cocktail.
Make it with mezcal. One of my favorite ways to switch up any Mexican cocktail is to swap the tequila for mezcal. The flavors are similar but mezcal has a smoky flavor that's pretty fun!
Add a salted rim. If desired, you can salt the rim of your cantarito just as you would a margarita. Run a wedge of lime around the rim then dip it in salt or even chili lime powder.
Use different grapefruit sodas. A soda such as Fever-Tree Sparkling Pink Grapefruit will give you a smaller bubble and bit more refined drink, while sodas such as Squirt, Fresca, or Jarritos will have larger bubbles and be a bit more sweet.
Make it a mocktail. For a virgin cantarito, just omit the tequila. The combination of juices and grapefruit soda is still super refreshing and delicious!
Sweeten it up. The grapefruit soda adds a bit of sweetness to this drink but if the citrus juices are a bit too tart for you, add in a bit of simple syrup to sweeten it up.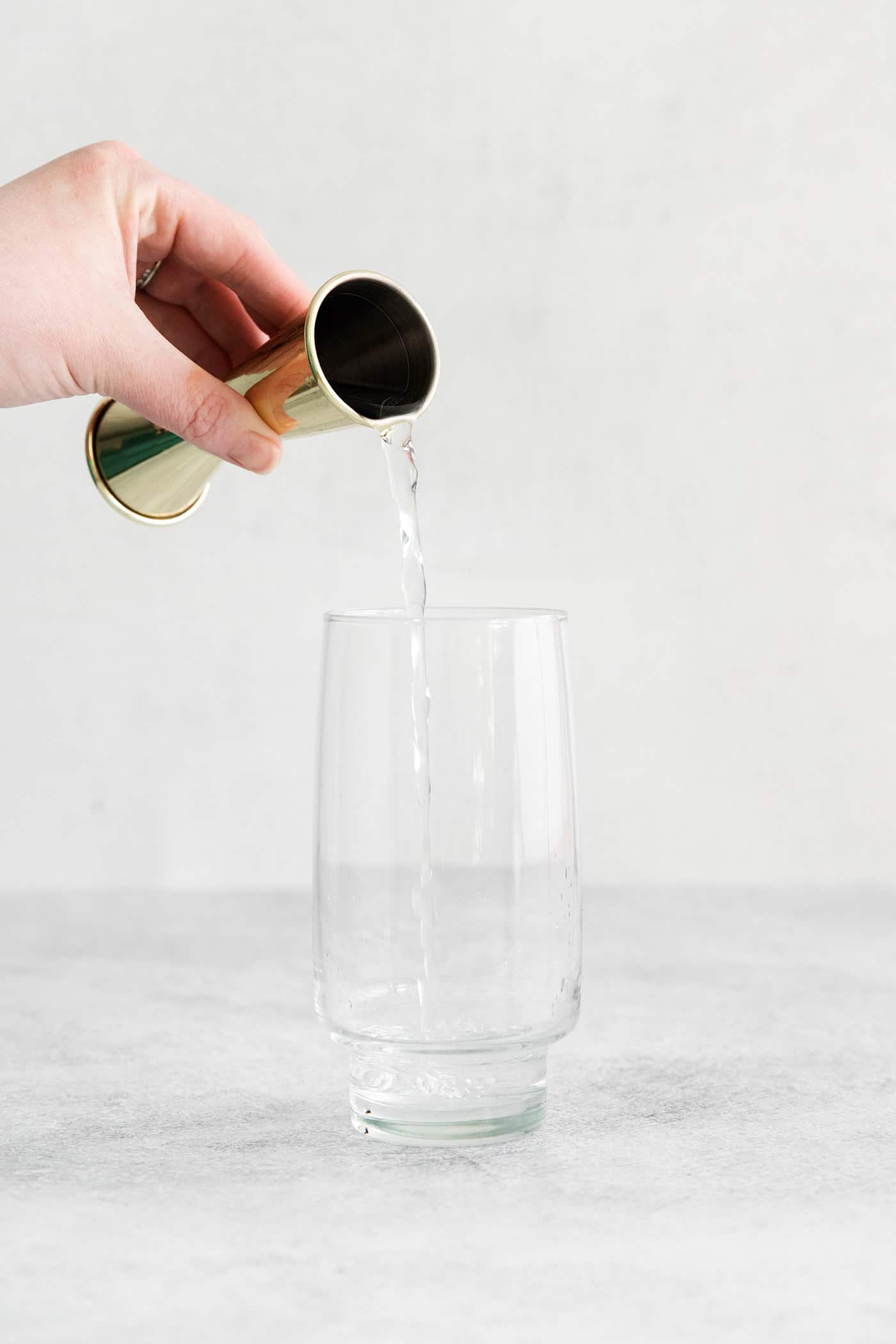 How to Make a Cantarito
This is a super simple cocktail – here's how to make cantaritos!
Combine the ingredients. Add the tequila and three juices to a glass. Stir to combine.
Add ice. Fill the glass with ice and finish with grapefruit soda.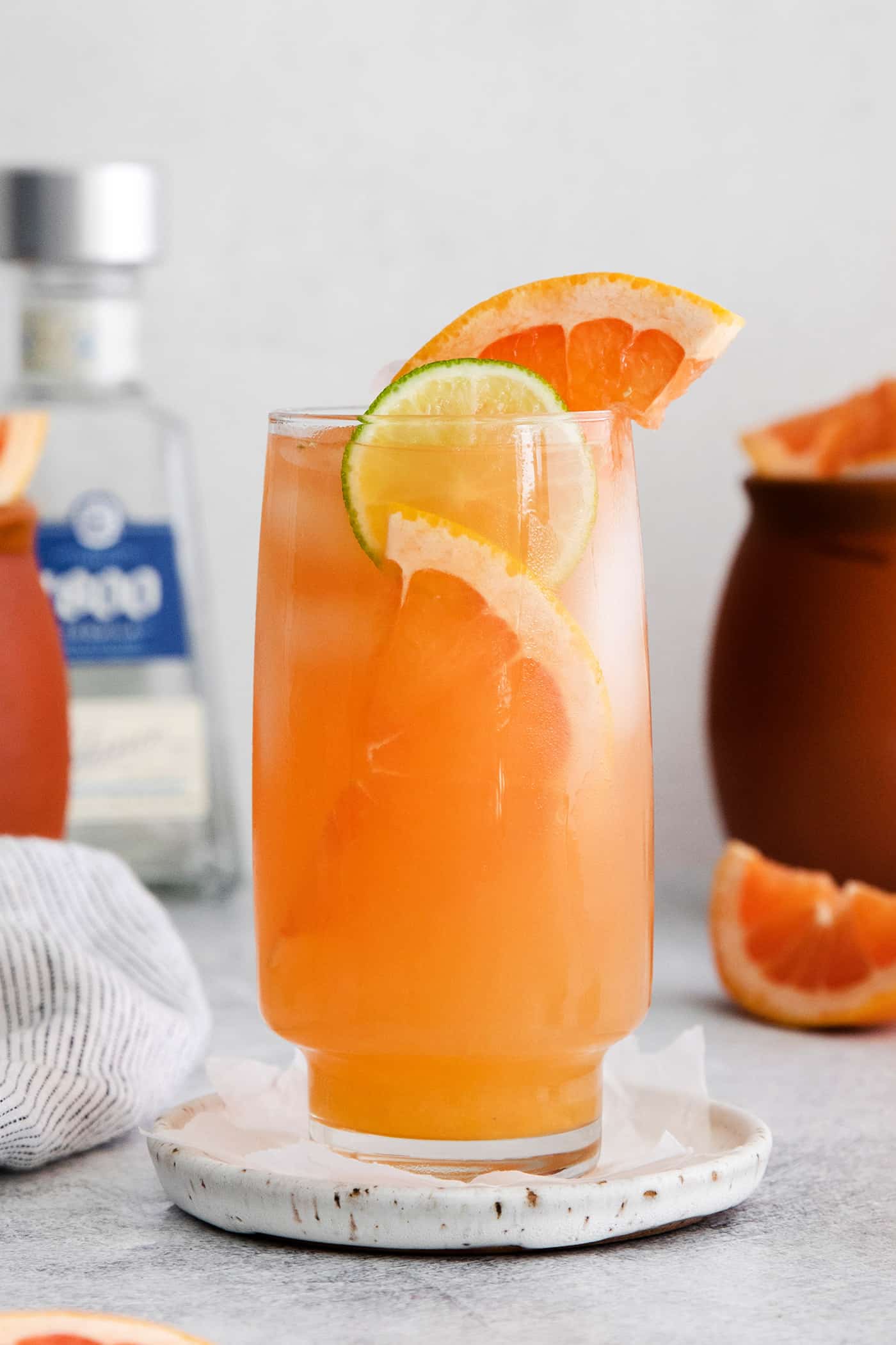 Enjoy. Garnish with fruit slices and enjoy!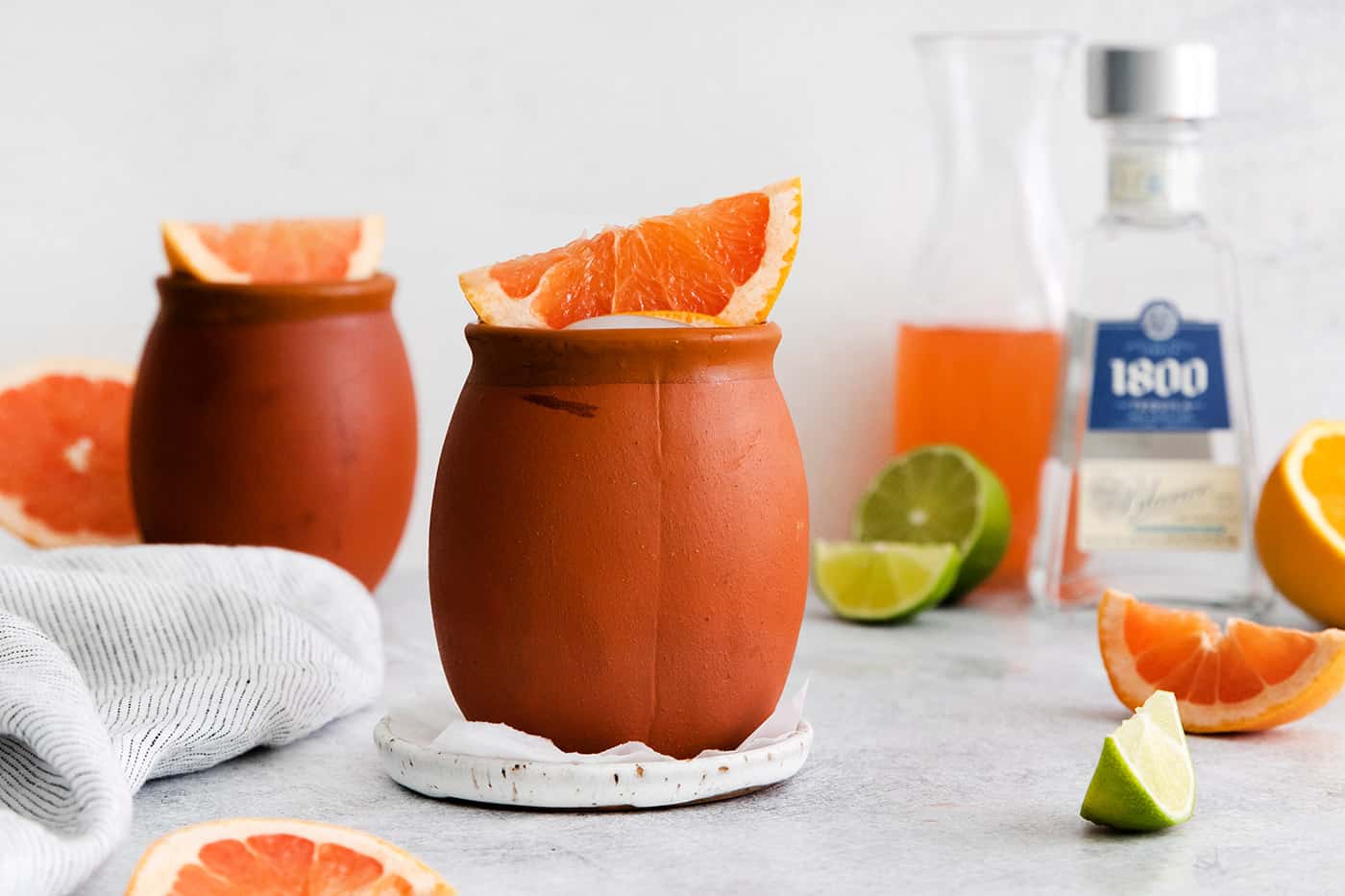 All About Cantaritos Clay Cups
Cantaritos are traditionally served in clay cups that are first soaked in cold water for at least 10 minutes. This helps to keep the drink cold while also saturating the clay cup so that it doesn't absorb your drink and "sweat" it out.
These clay cups add a slightly earthy taste to the drink and make for the authentic Mexico experience. If you can't find them at a local store, you can order them directly from Mexican artisans on Etsy.
Also know that a clay cup is not a requirement to enjoy this drink – just use a regular glass. The freshly squeezed citrus is such a pretty color, and a glass definitely lets that beauty shine!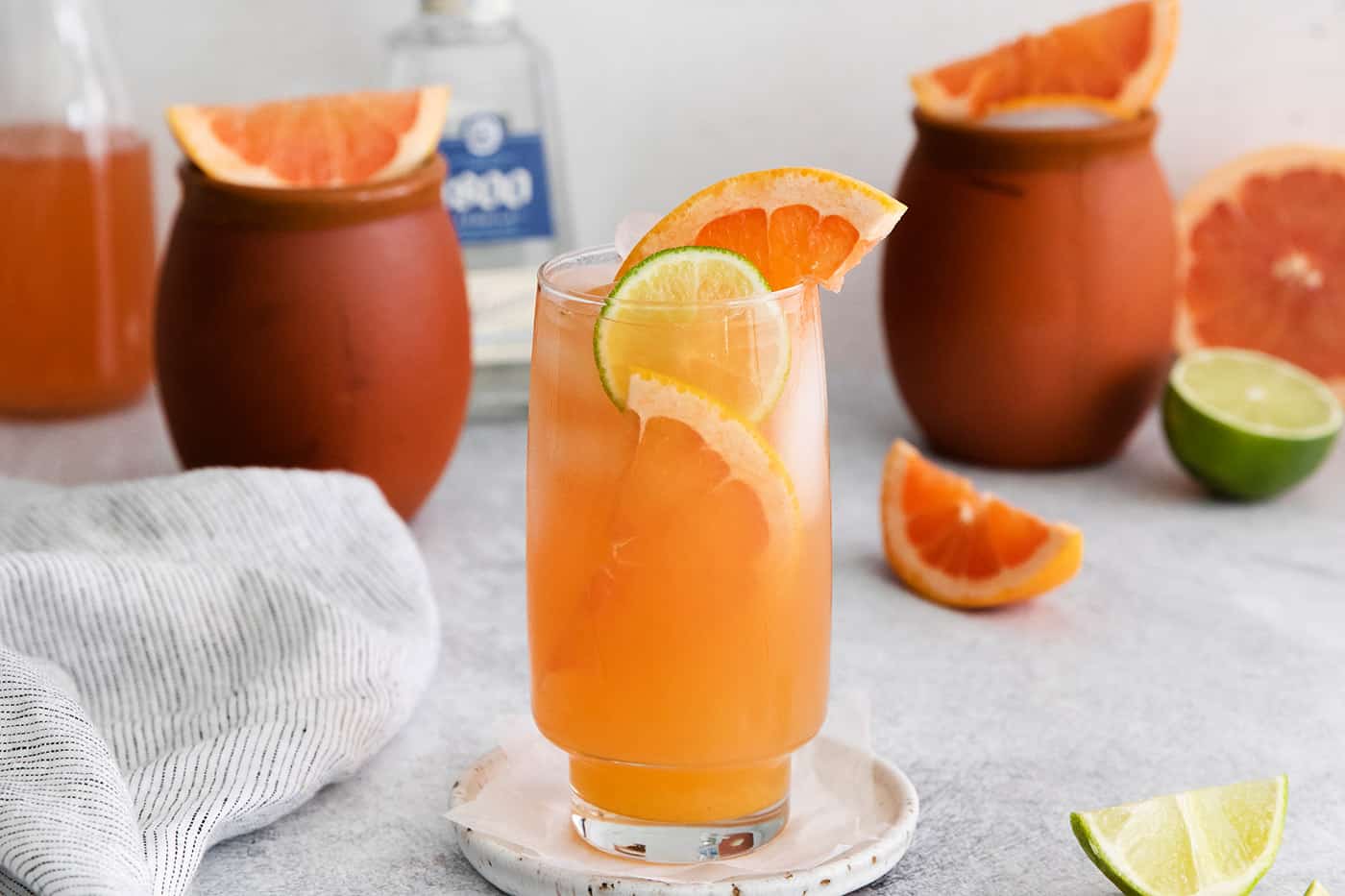 Can I Turn This Into a Big Batch Cocktail?
Want to make a batch of cantarito cocktails for a group? Simply multiply the ingredients by the number of servings you'd like and combine them in a pitcher. Then pour into clay cups or regular glasses, over ice.
If you are serving immediately, you can add the grapefruit soda to the pitcher. But if you want to make this a few hours in advance, wait to add the soda until you're ready to serve.
More Cocktail Recipes:
Like this recipe? Save it to Pinterest!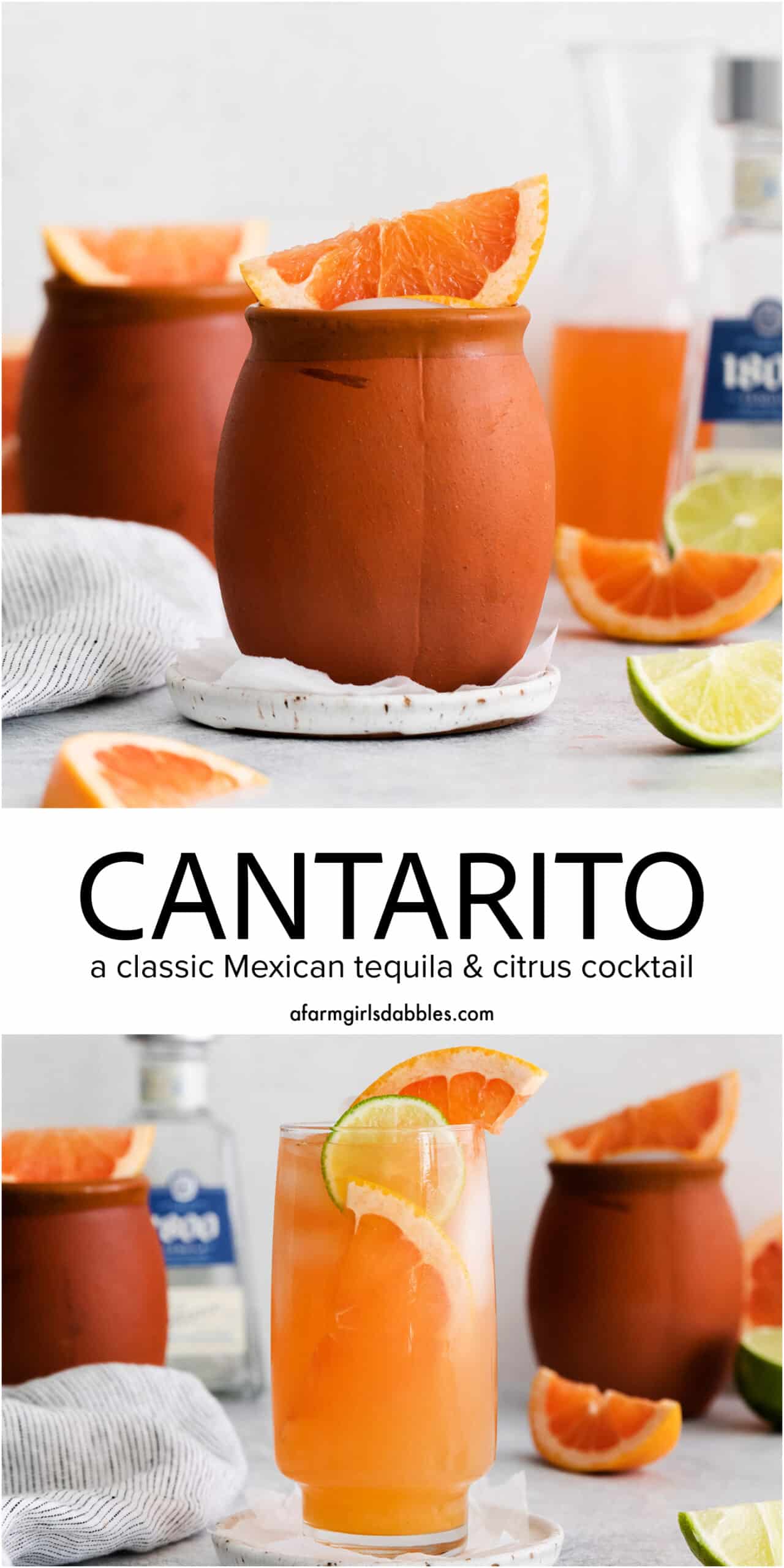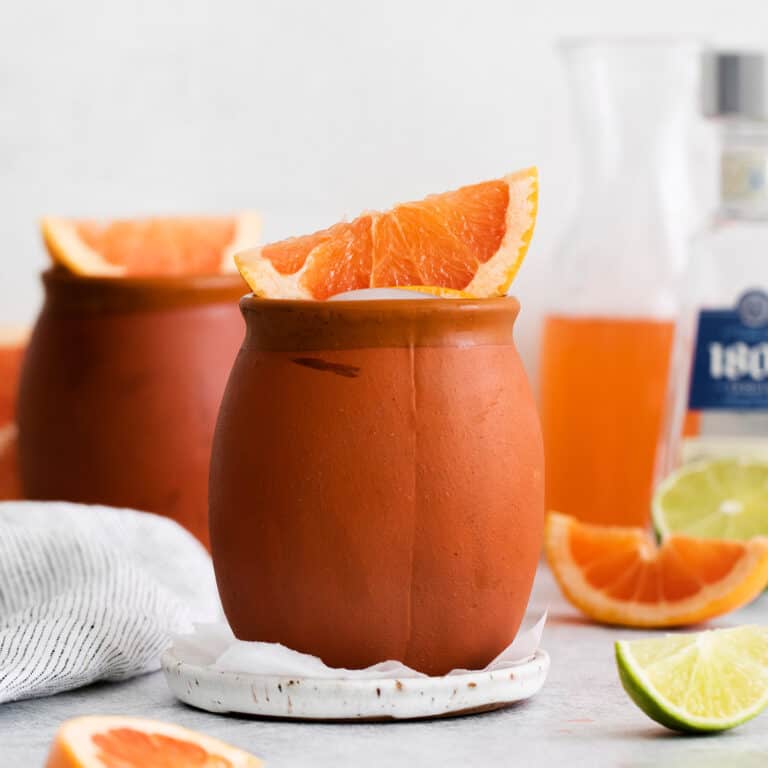 Cantarito
Yield: 1 drink
Prep Time: 10 minutes
Total Time: 10 minutes
A classic Mexican cocktail, this Cantarito recipe features tequila and bubbly grapefruit soda, plus fresh grapefruit, orange, and lime. Cantaritos are a bit tart, a bit sweet, very refreshing, and oh-so-fun!
Ingredients
2 ounces blanco tequila
2 ounces fresh grapefruit juice
1 ounce fresh orange juice
½ ounce fresh lime juice
4 ounces grapefruit soda, or more to taste (see note below)
Instructions
Add the tequila, grapefruit juice, orange juice, and lime juice, to a glass (see notes below) and stir to combine.
Fill the glass with ice and top with grapefruit soda.
Garnish with a slice of grapefruit, lime, and or orange, and enjoy.
Notes
Grapefruit soda: I like to use Fever-Tree Sparkling Pink Grapefruit for a more sophisticated flavor with smaller bubbles. For a more lighthearted flavor, Squirt, Fresca, or Jarritos are great options, with sweeter flavor and bigger bubbles.
If you prefer a sweeter drink, add a splash of simple syrup.
Nutrition Information:
Yield: 1
Serving Size: 1
Amount Per Serving:
Calories: 373
Total Fat: 1g
Saturated Fat: 0g
Trans Fat: 0g
Unsaturated Fat: 0g
Cholesterol: 0mg
Sodium: 13mg
Carbohydrates: 61g
Fiber: 2g
Sugar: 47g
Protein: 1g
Nutrition information is automatically calculated by Nutritionix. I am not a nutritionist and cannot guarantee accuracy. If your health depends on nutrition information, please calculate again with your own favorite calculator.