10 Must-Try Margarita Recipes
This post may contain Amazon or other affiliate links. As an Amazon Associate I earn from qualifying purchases.
From the best classic margarita to fun flavors and variations, these 10 Must-Try Margarita Recipes cover it all. Perfect the art of margarita-making and try refreshing riffs like pink lemonade, rhubarb, spicy cucumber, and more!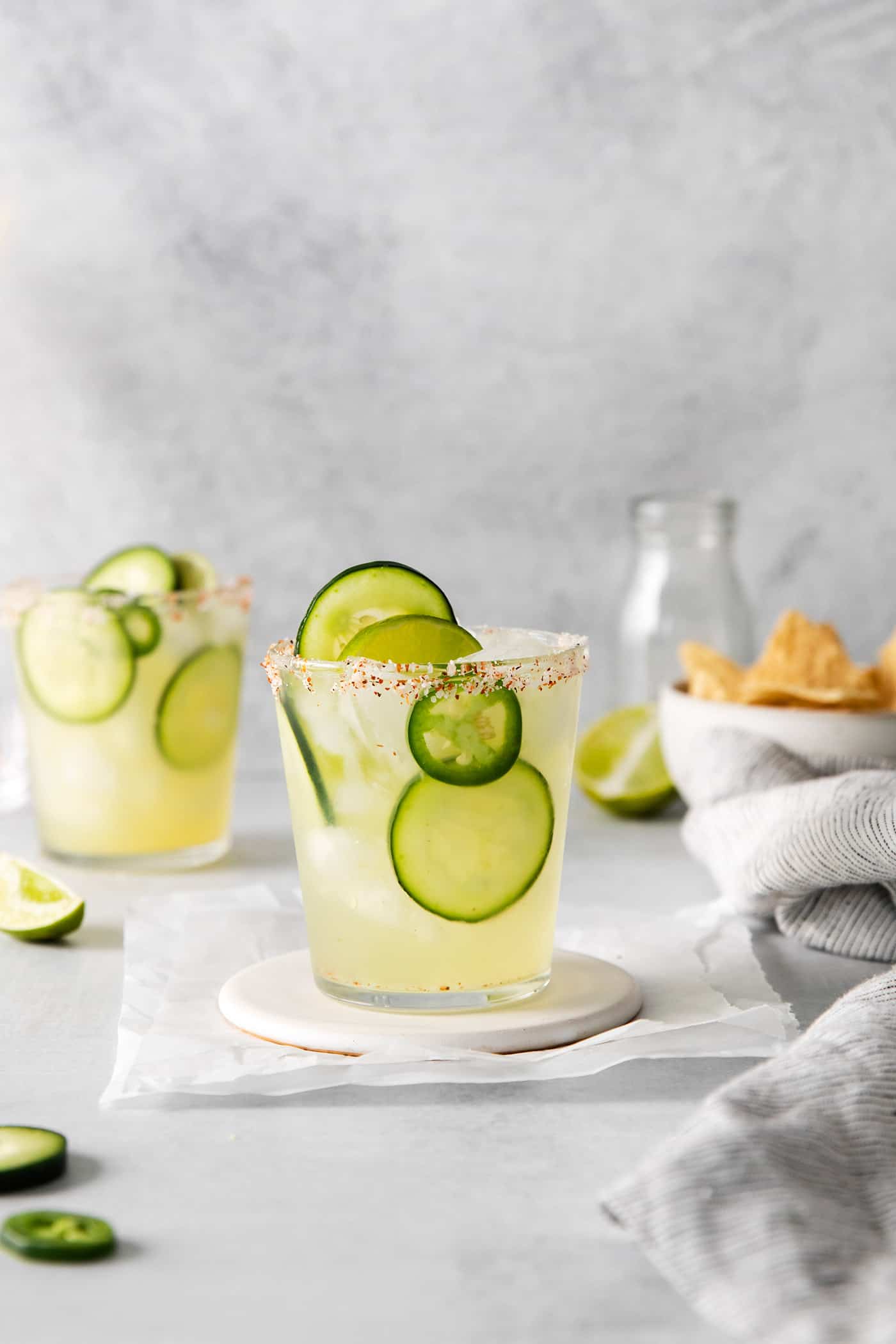 A Margarita for Every Occasion
Margaritas are my cocktail of choice. I'm a big fan of tequila and I love the tart, not-too-sweet flavor of margaritas that's perfect for sipping and relaxing.
But, of course, I could never stick to only classic margaritas. Over the years, I've experimented with many flavors and variations. I like to swap tequila for the smoky flavor of mezcal, or limes for lemons for a lighter, brighter, sunshiny summer drink. It's fun to squeeze whatever fruits are in season into a delicious tequila cocktail!
With these 10 Must-Try Margarita Recipes, you'll find many of my favorite margarita recipes, the ones I find myself making over and over again. Enjoy!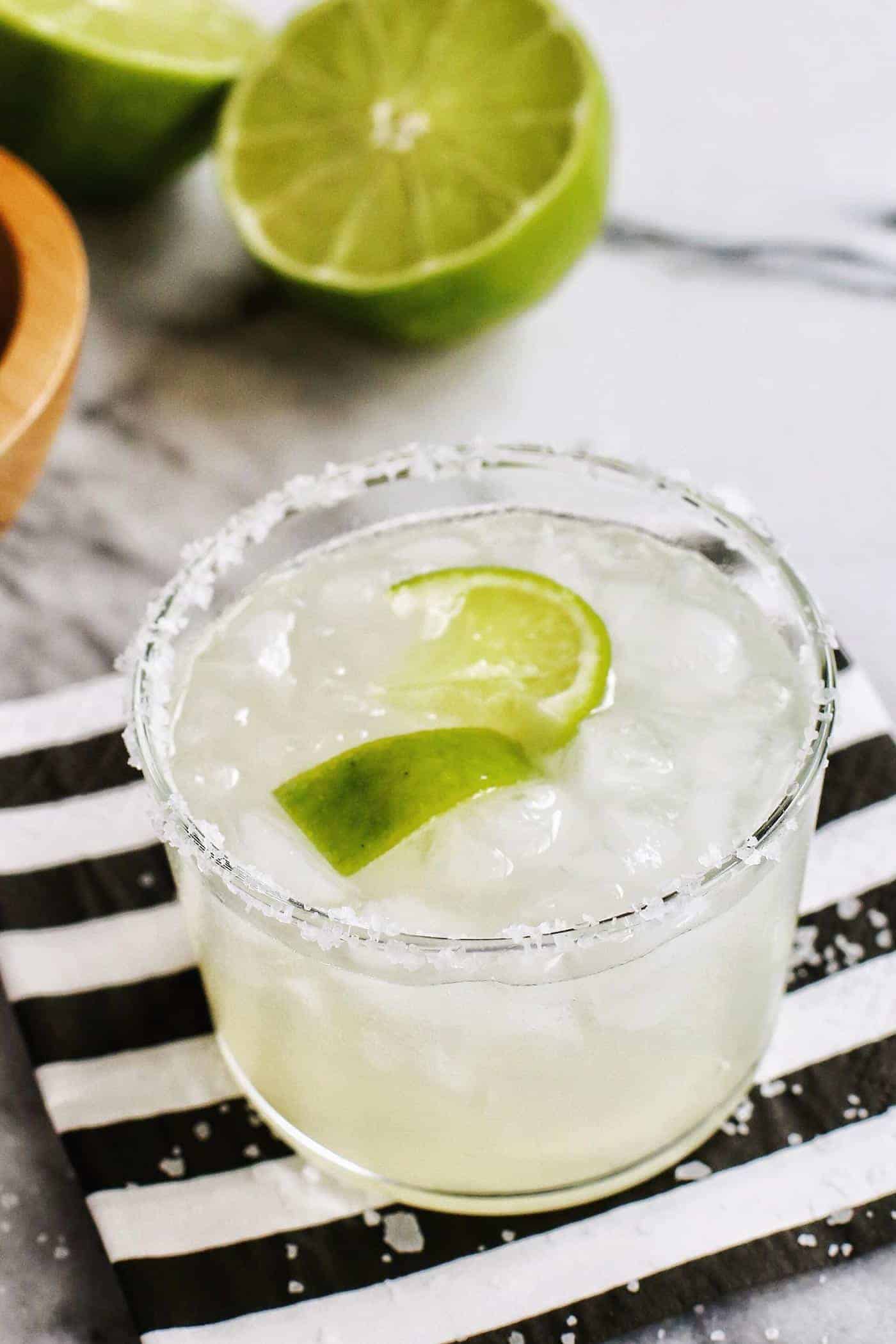 What is a Margarita?
In the most basic and traditional sense, a margarita is a Mexican cocktail made with tequila, orange liqueur (like triple sec or Cointreau), and fresh lime juice. It's usually served in a glass with a salted rim, and you can find them on the rocks (poured over ice) or frozen (blended with ice).
Of course, there are many different margarita flavors and variations now, though most start with that original base of tequila, orange liqueur, and lime.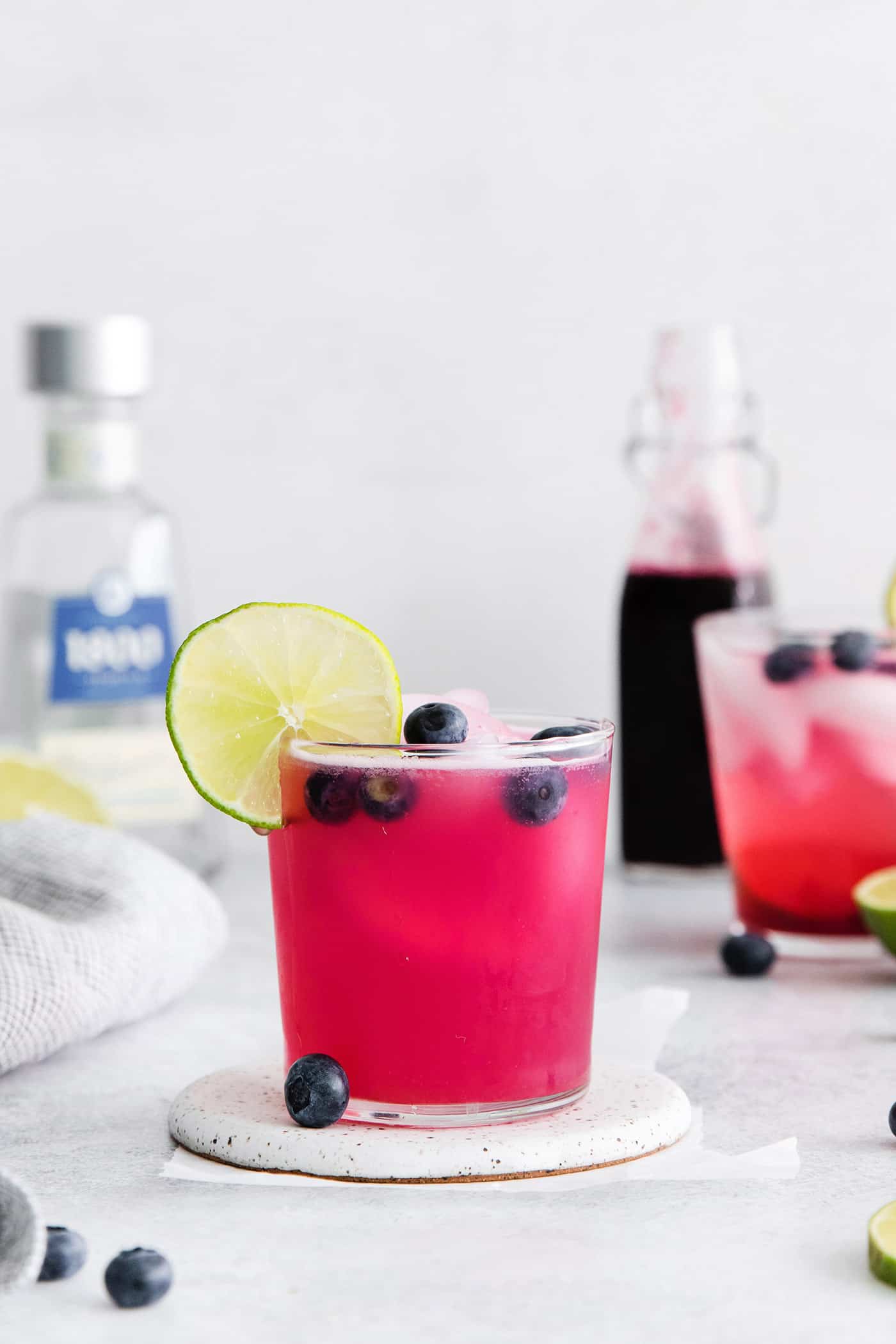 What is The Best Tequila to Use?
The best tequila to use is one that YOU love, although I do recommend opting for a blanco (aka "silver) tequila. Unlike reposado and anejo tequilas, which are aged, blanco tequilas have a cleaner flavor that lets the other flavors in the drink shine. But by all means, if you are a fan of aged tequila, use that!
When it comes to making margaritas, you don't need top-shelf liquor but you do want to use a good one. Cheap tequila will definitely give you a margarita that is less smooth and noteworthy.
Patron Silver is a classic option but tends to be a bit pricy. Other excellent and less-pricy options include Espolòn blanco, Casamigos blanco, and 1800 Tequila Silver.
What is Orange Liqueur? (And What's the Best One?)
Orange liqueur is the other alcohol that always appears in margarita recipes. It's simply a sweet liqueur with an orange flavor.
There are many different options out there but the three most popular for margarita-making are Cointreau, Grand Marnier, and triple sec. Of the 3, triple sec is the most affordable but all three are great options and any of them will work!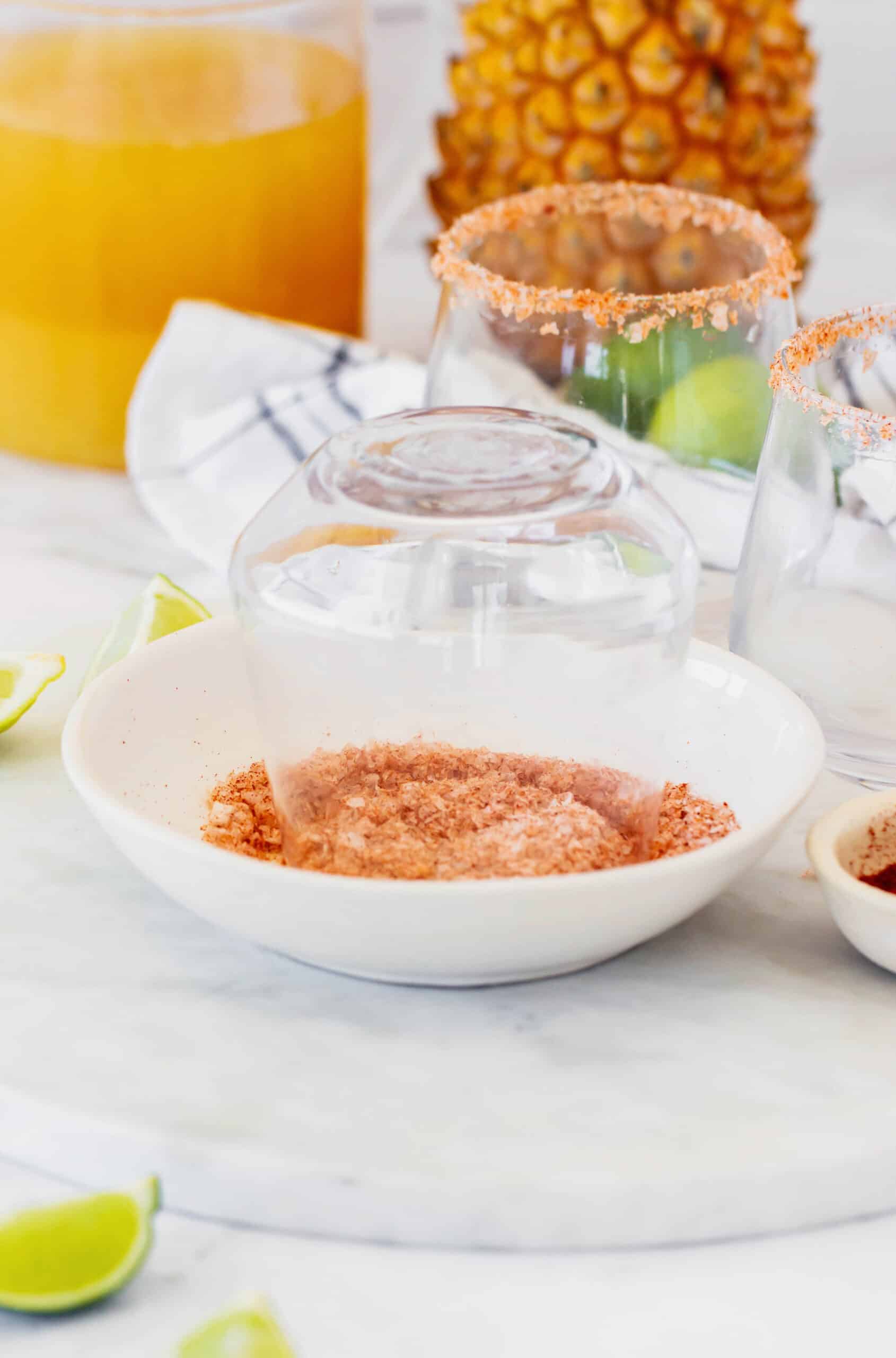 How to Salt a Rim
Most margaritas are served with a salted rim. Sometimes, for fruity margaritas, they'll swap salt for sugar, and in other cases they'll add some flavored salt, chili, or Tajín (affiliate link) to the rim. Here's the chili salt rim recipe that I often use. And this is a good basic margarita salt choice (affiliate link).
To salt a margarita glass at home, you'll just need some coarse salt and a small plate or bowl. Run a lime wedge around the rim of the glass, dip the wet rim straight down into a plate of coarse salt, and then lift it straight back up. Don't twist, as that can cause some of the salt to fall off.
Like this post? Save it to Pinterest!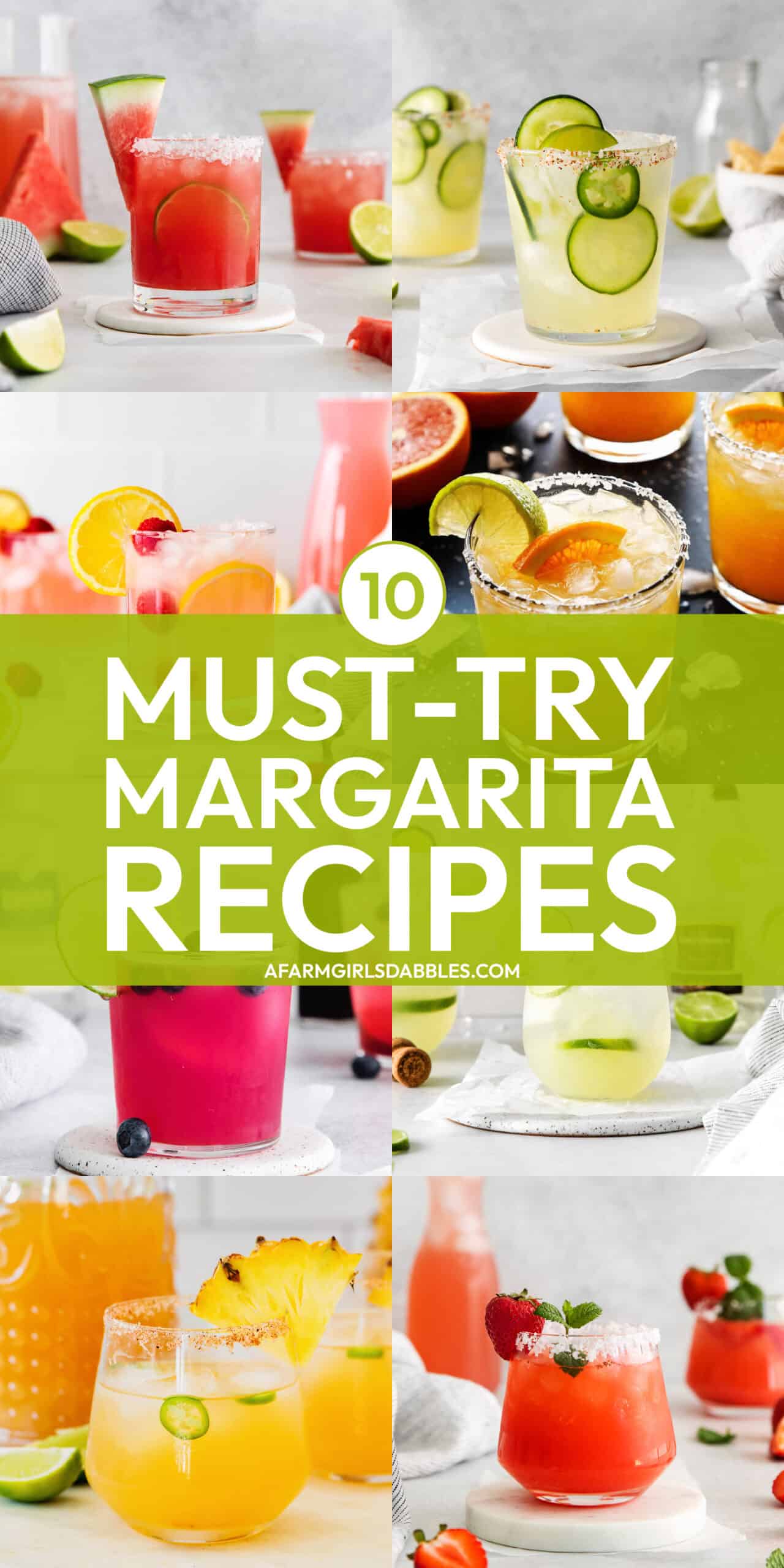 10 Must-Try Margarita Recipes
From the best classic margarita to fun flavors and variations, these 10 Must-Try Margarita Recipes cover it all. Perfect the art of margarita-making and try refreshing riffs like pink lemonade, rhubarb, spicy cucumber, and more!
Everyone should have a go-to classic margarita recipe on hand. This one is perfectly tart and made from scratch, with no margarita mix needed!
Add some freshly squeezed orange juice to your cocktail shaker to make this sunshiny Orange Margarita. It's a tangy, slightly puckery cocktail, sure to brighten up your day.
For a lighter, bubbly drink for a crowd, try these Prosecco Margaritas. Made in a pitcher, this big batch sparkling cocktail is perfect for celebrating special events and sharing with friends.
Smoky mezcal replaces tequila in this spicy Jalapeno Mezcal Margarita! An easy-to-make chili salt rim adds even more flavor and heat to this bold cocktail.
Fresh rhubarb simple syrup adds a sweet-but-tart flavor to these Rhubarb Margaritas. Add some lime and tequila and you have the perfect summer drink!
Swap limes for lemons and you have a refreshing Pink Lemonade Margarita! Perfect for those who prefer a softer drink and oh-so-lovely in the summertime!
A riff on the traditional jalapeno margarita, this Pineapple Jalapeno Margarita is sweet and tart with a bit of heat.
Made with fresh jalapeno, cucumber, and lime, this Spicy Cucumber Margarita perfectly balances cool flavors and heat.
A colorful, fruity cocktail that's perfect for summer, this Blueberry Margarita is made with fresh berries in a homemade simple syrup and your favorite tequila blanco.
Whip up a big batch of margaritas for your next fiesta! This classic margarita recipe comes with instructions for a single drink as well as a pitcher of drinks!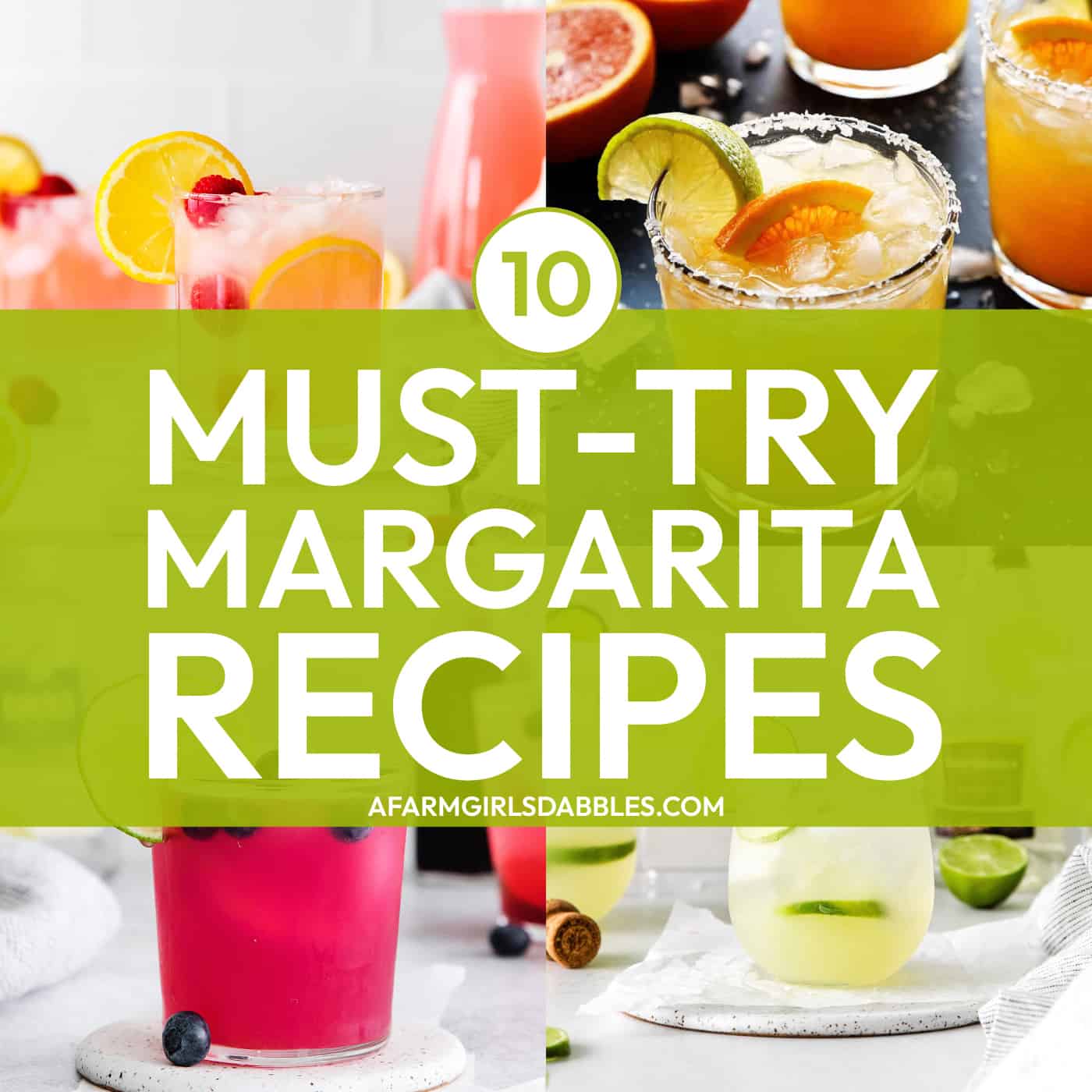 We participate in the Amazon Services LLC Associates Program, an affiliate advertising program designed to provide a means for us to earn fees by linking to Amazon.com and affiliated sites. See our
disclosure policy
for more info.