14 Cozy Breakfast & Brunch Food Ideas
This post may contain Amazon or other affiliate links. As an Amazon Associate I earn from qualifying purchases.
From sweet breads and pastries, to savory quiche and egg bakes, these 14 Cozy Breakfast & Brunch Food Ideas offer delicious options for any menu. Many can even be made in advance or require little prep!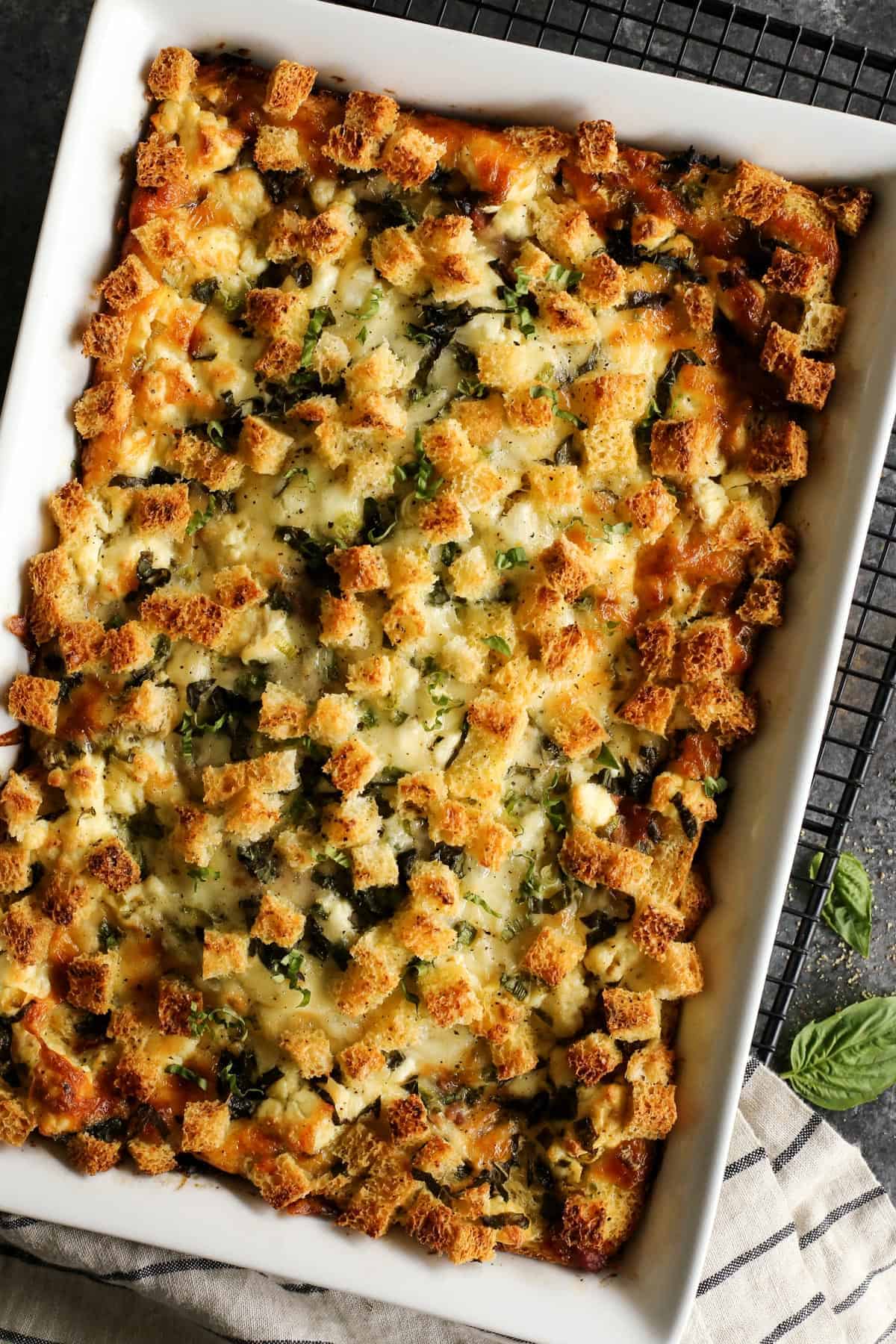 The Best Brunch Food Ideas
For me, the best weekends and holidays include slow mornings when I can enjoy a delicious breakfast with family or brunch with friends. If you agree, you'll love this collection of 14 Cozy Breakfast & Brunch Food Ideas!
This list includes both sweet and savory breakfast and brunch foods. I especially like a combination of the two because, hey, I adore variety!
From waffles and pancakes, to egg bakes and breakfast potatoes, there's a little bit of everything here!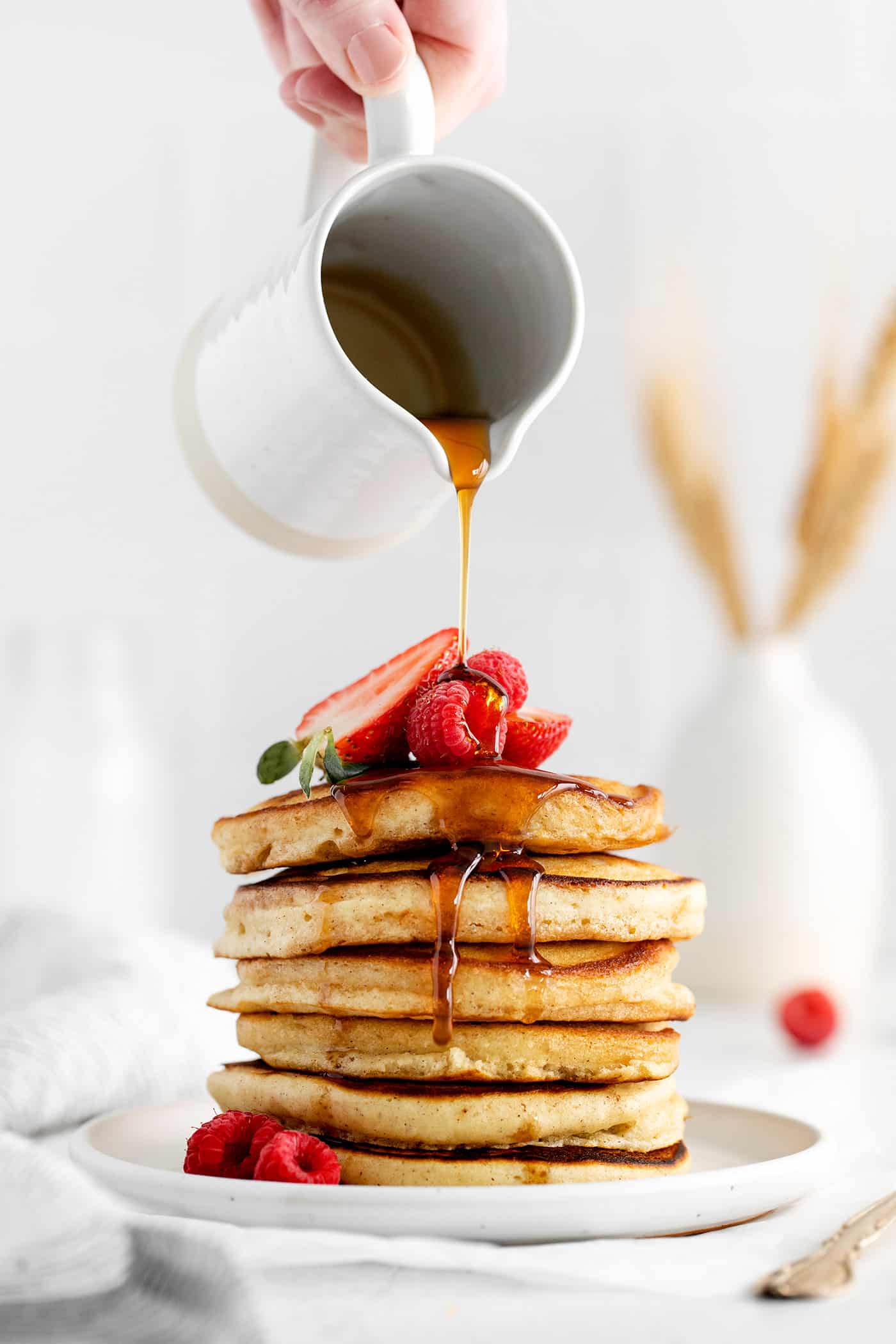 What Foods Are On A Brunch Menu?
When it comes to brunch foods, you'll typically find a combination of breakfast and lunch foods. That's where the word "brunch" came from, after all. You may also find breakfast foods that are be a bit fancier than usual.
At any given brunch, there's usually a good range of sweet and savory dishes. Think muffins, sweet breads, and pancakes next to quiche, bacon, and fried eggs.
There's usually a breakfast-y casserole or two, including our favorite cheesy potatoes. And many of the dishes may have a bit more special feel, with ingredients like prosciutto or crab.
In the end, the best part about brunch is that pretty much anything goes. There are few rules when it comes to brunch food ideas and that's half of the fun!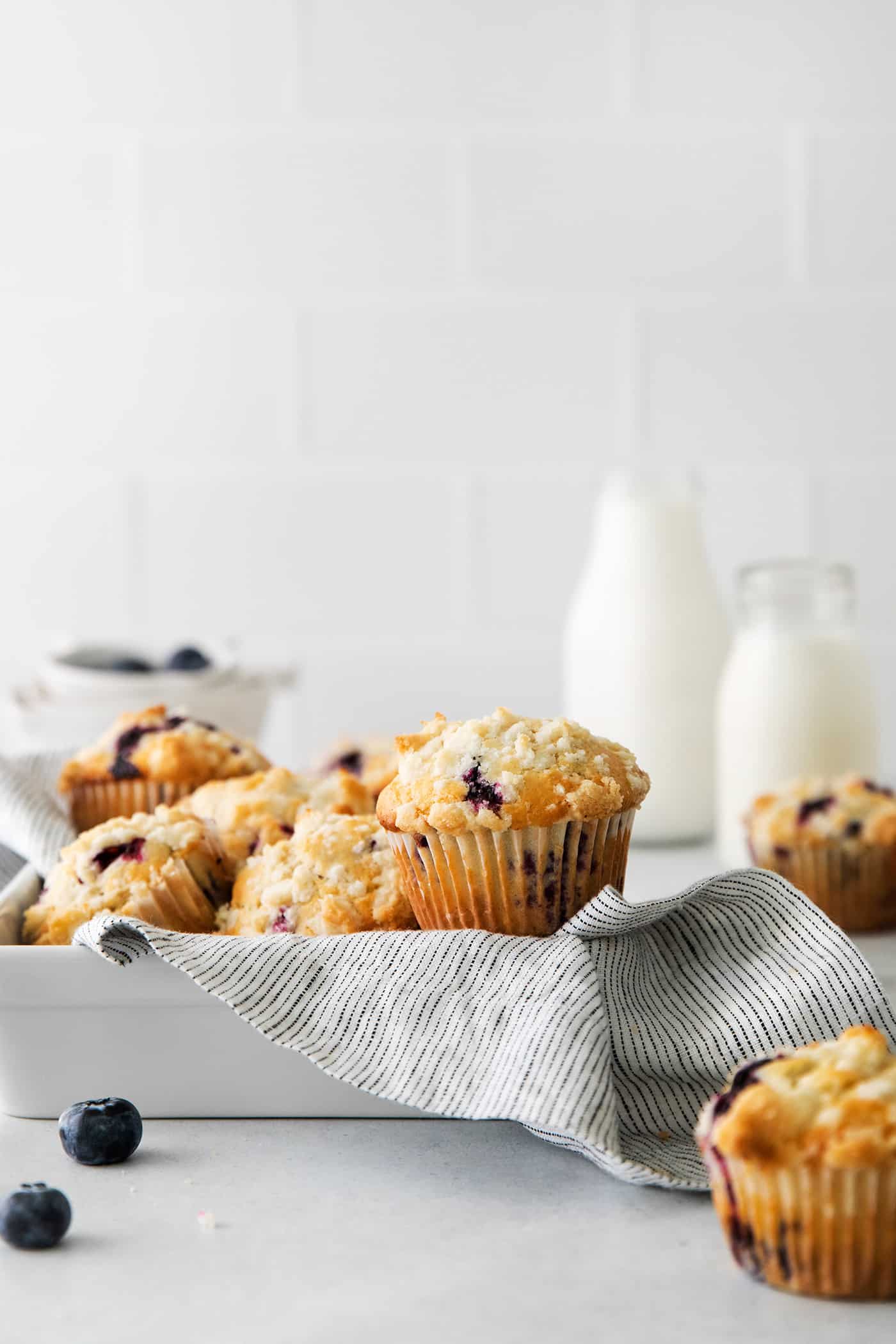 Breakfast & Brunch Make Ahead Suggestions
If the idea of making a big breakfast feels a bit overwhelming, don't worry. Many of these breakfast and brunch food ideas can be fully or partially prepared in advance.
Overnight casseroles, whether it's an egg bake or oatmeal, are my jam. Just prep them the night before and pop them in the oven in the morning!
Other things, breads and muffins in particular, are also easy to make a day ahead of time, or to partially prepare in advance and then put together in the morning. So whether you're hosting or just bringing a dish, there's no need to wake up before the sun!
Breakfast-y Sides For Your Brunch:
Like this post? Save it to Pinterest!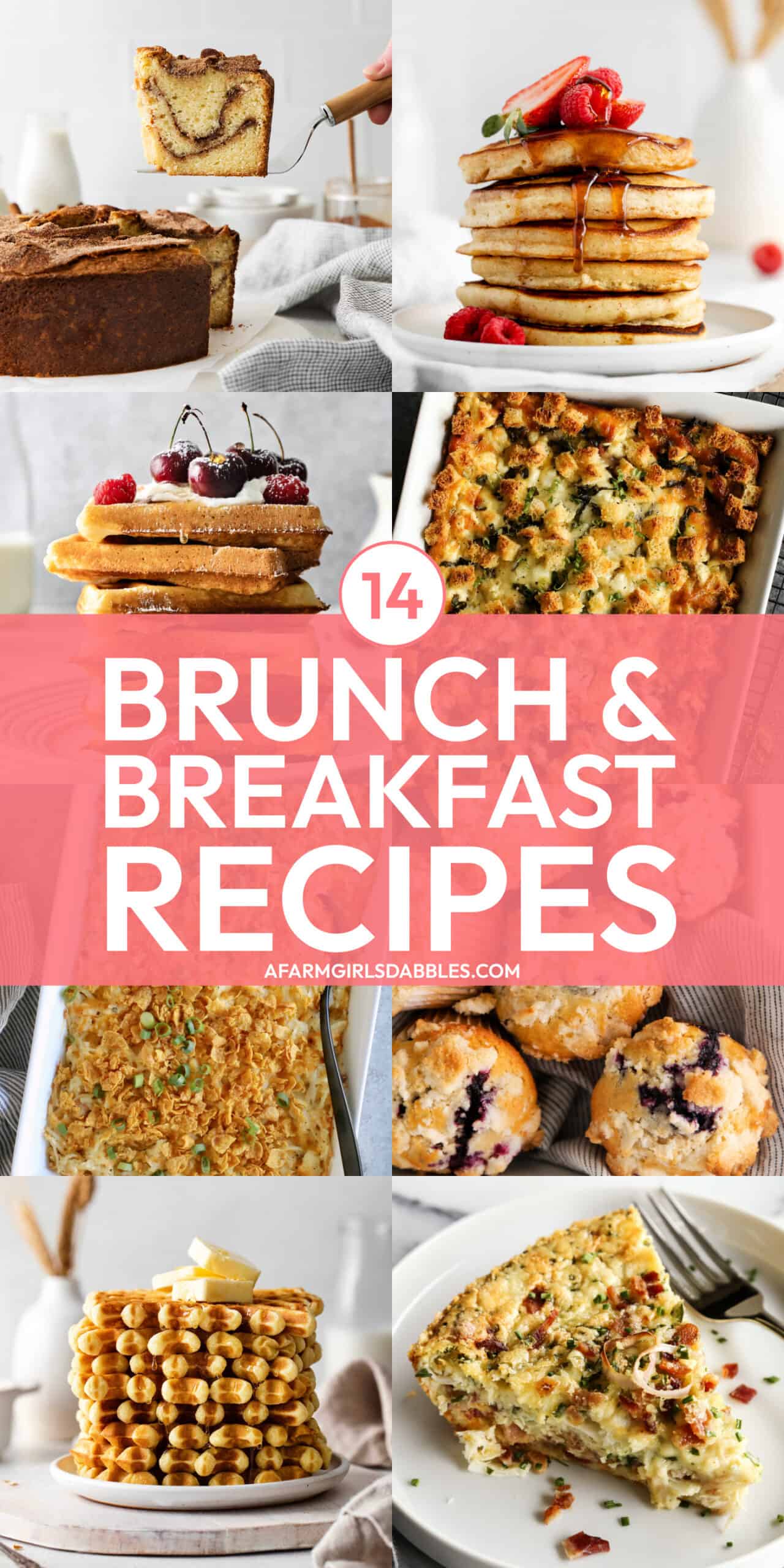 14 Cozy Breakfast & Brunch Food Ideas
From sweet breads and pastries, to savory quiche and egg bakes, these 14 Cozy Breakfast & Brunch Food Ideas offer delicious options for any menu. Many can even be made in advance or require little prep!
These classic Belgian waffles are tender and airy on the inside with a thin, crisp outside. Enjoy with fresh fruit and whipped cream or topped with maple syrup.
These Buttermilk Waffles are perfect for both savory and sweet dishes. Quick and easy prep with a fluffy texture, these are a family favorite!
Topped with a crispy brown sugar streusel, this Baked Apple Oatmeal is a great make-ahead brunch or breakfast dish. It's perfect for fall and winter!
This savory Overnight Egg Bake is made with layers of egg, proscuitto, and goat cheese. Just put it together the night before and then pop it in the oven in the morning, so easy. It's perfect for special occasions like a holiday morning or brunch with friends - it's always quick to disappear!
This Herby Crustless Quiche with Crab and Bacon is the perfect savory dish for your next brunch. With ingredients like bacon, crab, and lots of cheese, it's unexpected and sophisticated, yet still surprisingly easy to make.
This Cheesy Potato and Bacon Skillet makes the perfect savory side for breakfast or brunch. Enjoy with eggs cooked your favorite way for a delicious made-to-order breakfast!
An easy sour cream banana bread recipe that's super moist and tender. This is a great make-ahead recipe that everyone loves!
Sometimes a little sweet something is just what you need to start your morning. These moist, fluffy Blueberry Muffins always hit the spot, especially with the crunchy streusel topping. My grandma's recipe, this has been a longtime family favorite!
These Apple Muffins with Cinnamon Sugar Crumble Topping are tender and moist, and studded with bits of fresh apple. Everyone loves that crispy cinnamon sugar topping!
These Buttermilk Pancakes are simply the best homemade pancakes! Made with pantry staples, they're light and fluffy and perfectly moist, and have awesome flavor. Serve with butter and syrup, or with fresh fruit and whipped cream!
Spiced with cinnamon, nutmeg, and vanilla, this moist Apple Bread is loaded with shredded apples for the utmost in fresh apple flavor. Enjoy with a shmear of butter for a quick and easy breakfast. This is a great recipe to make entirely the day before!
This Cheesy Hashbrown Casserole is ready in under an hour, with just a few ingredients. It's creamy, cheesy, and oh-so-good! The perfect side dish to some bacon and eggs.
Breakfast, brunch, or dessert, this Sour Cream Coffee Cake with Cinnamon Ripple does not disappoint. It's moist and tender from sour cream, with an irresistible cinnamon sugar ripple and topping!
Hungry for more? Click here to find ALL the breakfast & brunch recipes!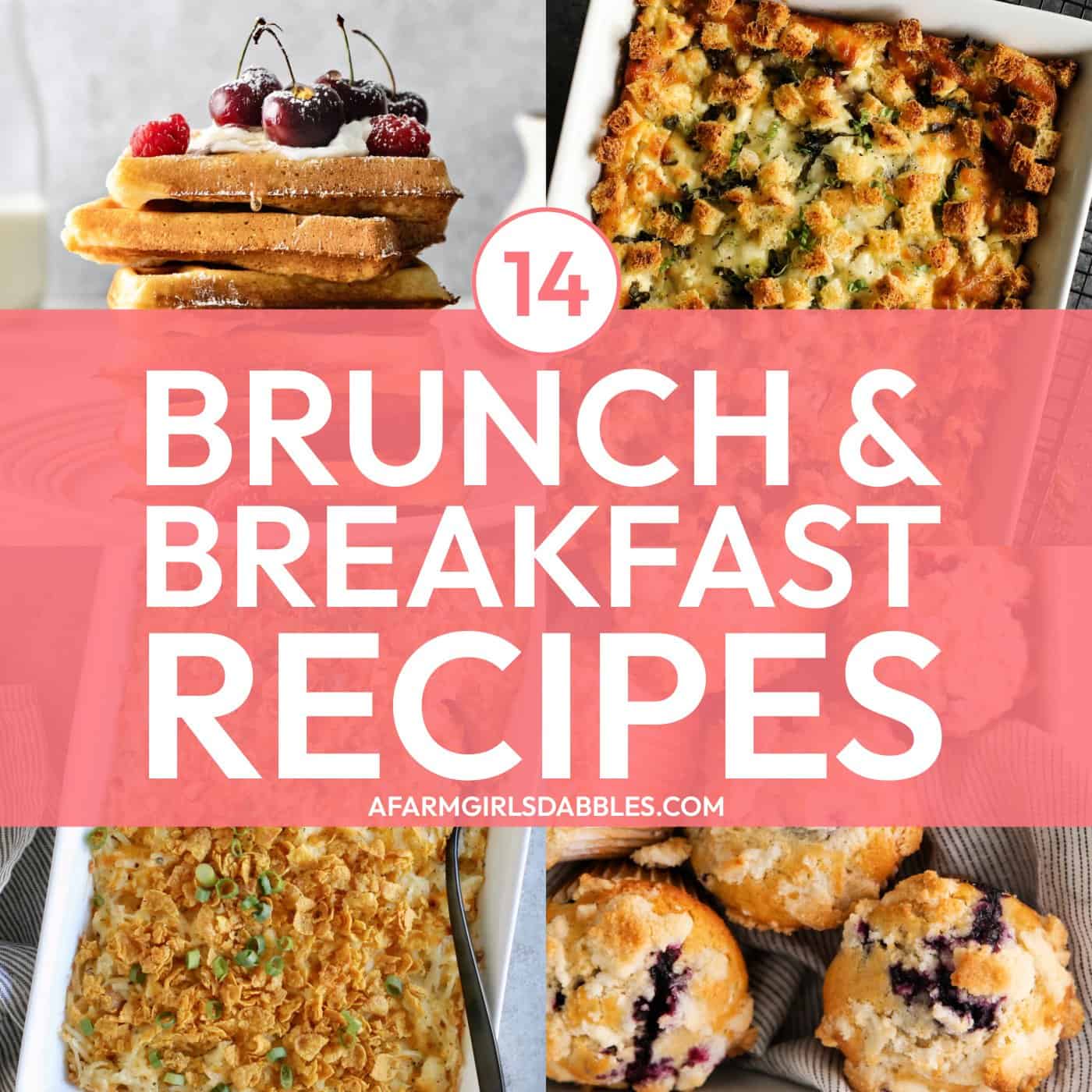 We participate in the Amazon Services LLC Associates Program, an affiliate advertising program designed to provide a means for us to earn fees by linking to Amazon.com and affiliated sites. See our
disclosure policy
for more info.