Cinnamon Honey Butter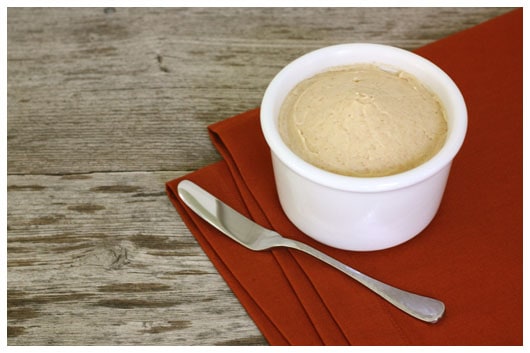 I believe in butter. Yes, I do.  No artificial, low calorie, off-tasting spreads for me.  If I'm not going to enjoy it, I really don't want to eat it.
Amen.
And speaking of enjoyable buttery experiences, have you ever had the pleasure of Cinnamon Honey Butter at your table?  When plain butter might seem just a bit boring, this yummy enhancement is quite the treat.  It's sweet.  It's creamy.  It's ooohhhh, so very delicious.
Cinnamon Honey Butter is great any time of day.  For breakfast – on toast, bagels, muffins, waffles, and pancakes.  Or along with a meal later in the day – on dinner rolls, or on my absolute favorite canvas, popovers.  I can't make popovers without thinking of Cinnamon Honey Butter.  And Mom comes to mind, too.  She loves a good popover.  And she's slightly cinnamon-insane.
Now, please excuse me.  All this talk about Cinnamon Honey Butter makes me want to try it on some warm Pumpkin Chocolate Chip Muffins.  Doesn't that sound like a great combination?!  I'm off to bake some more!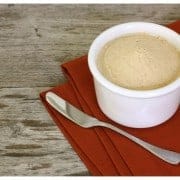 Cinnamon Honey Butter
Ingredients:
1/2 c. butter, softened
1/2 c. honey
1 tsp. cinnamon
Directions:
Place butter in bowl of stand mixer and beat on medium-high speed for two minutes. Add honey and cinnamon and beat for one minute longer.
This is best served at room temperature. Store in the refrigerator.
a farmgirl's dabbles
© a farmgirl's dabbles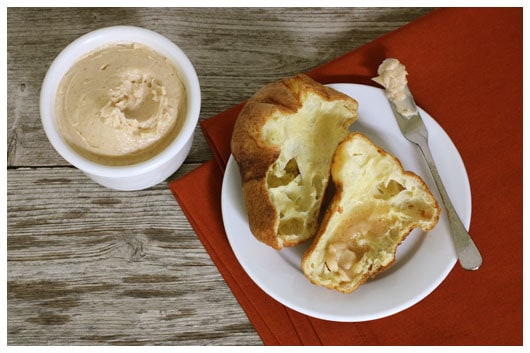 We participate in the Amazon Services LLC Associates Program, an affiliate advertising program designed to provide a means for us to earn fees by linking to Amazon.com and affiliated sites. See our disclosure policy for more info.