How to Make No-Cook Freezer Jam
This post may contain Amazon or other affiliate links. As an Amazon Associate I earn from qualifying purchases.
For anyone who thinks that making jam takes too much time and energy, they need to read How to Make No-Cook Freezer Jam!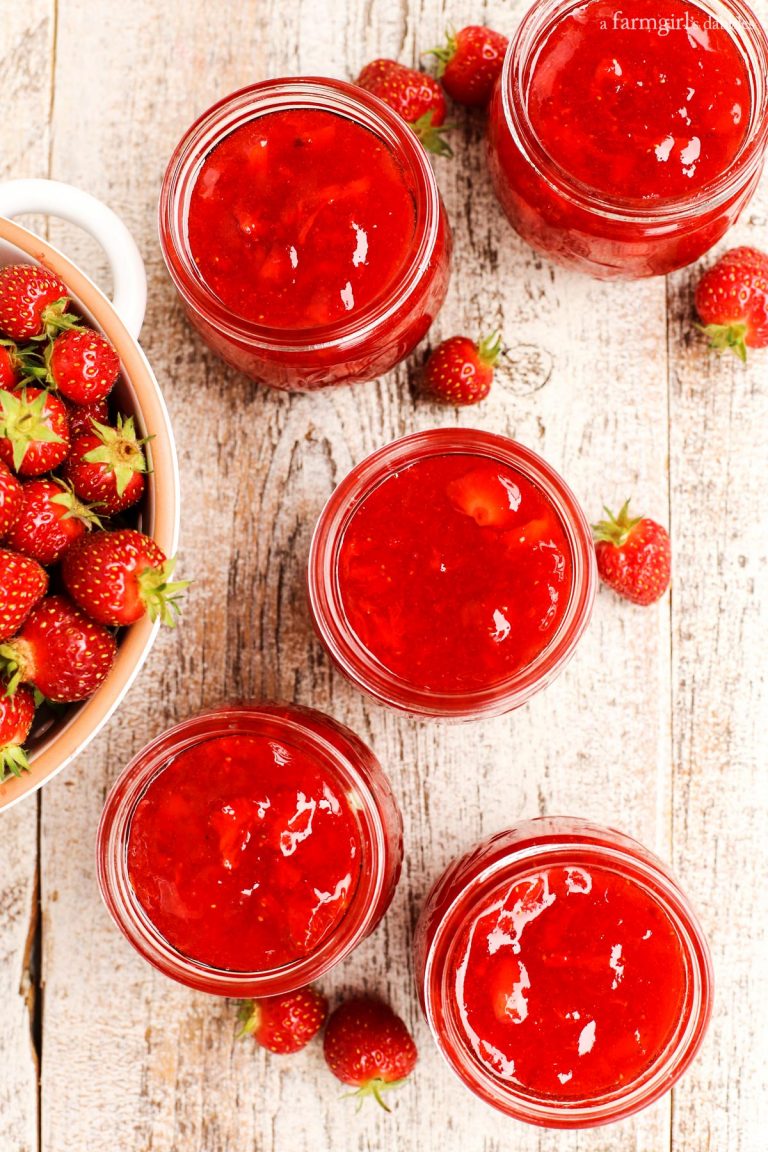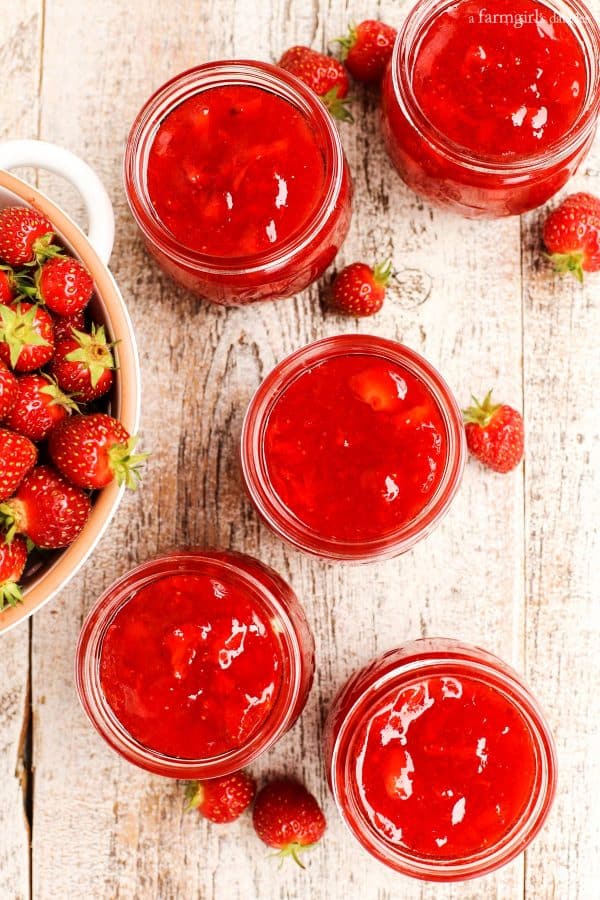 Growing up on a farm, with parents who always tended to a large garden, I was exposed to a good amount of fresh produce preservation. Under the stairs in our basement was proof of the many hours Mom spent canning in the kitchen.
Mom's bounty included jars of beans, peaches, pears, cherries, apple sauce, spiced apple rings, pie apples, pickled beets, cucumber pickles of many different kinds, watermelon pickles, tomatoes, tomato sauce, sweet relish, a variety of salsas, sauerkraut, various fruit jams and jellies, plus my great grandmother's recipe for rhubarb jam with orange slices. (Whew!) Ohhh, I can taste that pretty jam just thinking about it!
As if that weren't enough, in the big chest freezer, we had bags of frozen sweet corn kernels and raspberries, still sweet from the past summer's sun.
Preserving that much produce each summer took quite a lot of time. But come winter, it was such a treat to be able to run down to the basement for a jar and pop open the lid. That produce wasn't plucked fresh from the garden, but it was 100 times better than anything we could have bought in a can or jar at the store.
While I wish I had the time and energy to preserve all the same goodness that I remember from the farm, I simply don't. Instead, I focus on one or two canning projects each summer, and I make a few batches of freezer jam. I can't resist preserving some of that beautiful summer fruit.
So let's talk about How to Make No-Cook Freezer Jam. I promise you it's easy and doesn't take much time. I beg you to give it a try!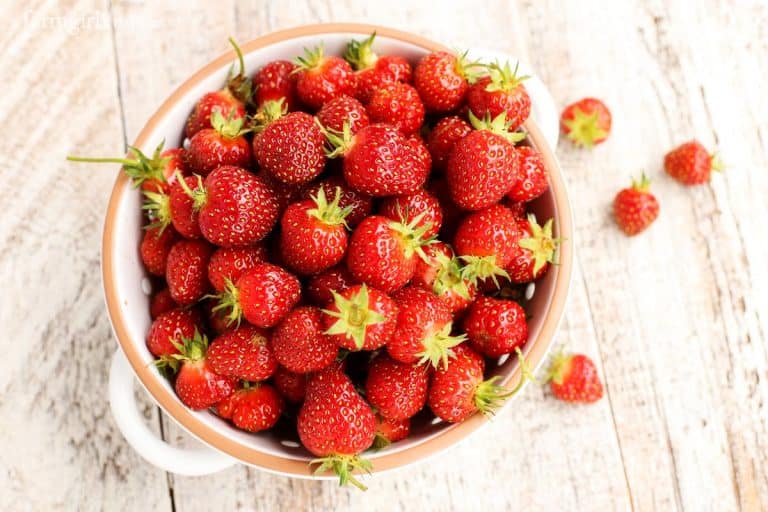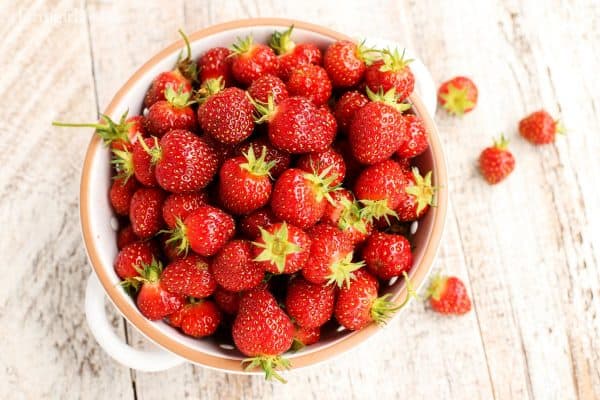 I was so proud of our garden this year. Our strawberry plants finally produced enough berries that we didn't even visit a local u-pick. How awesome is that?!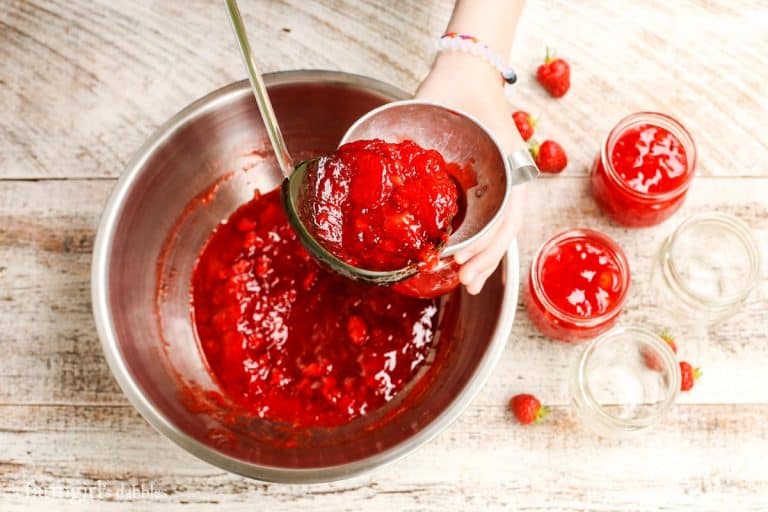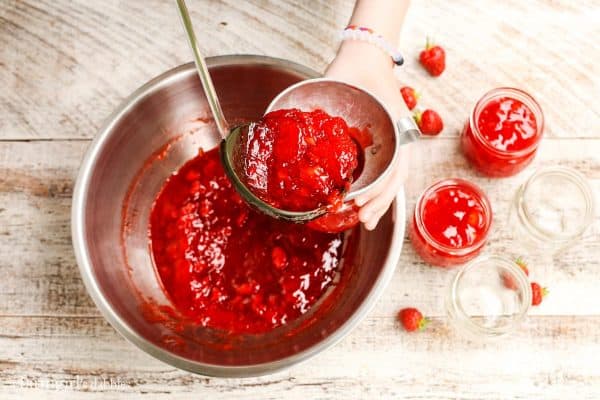 See that metal canning funnel in our daughter's hand? That once belonged to my grandma, one of my favorite kitchen tools. Making freezer jam is such an easy process that I can basically walk away from the kitchen, leaving our young daughters in charge. Have I convinced you yet to make some freezer jam?!
I created this post on How to Make No-Cook Freezer Jam for The Pioneer Woman's website, where I am a regular contributor to Ree's Food & Friends section. Click here to read the entire post and grab the recipes for Strawberry Freezer Jam AND Raspberry Freezer Jam. Enjoy!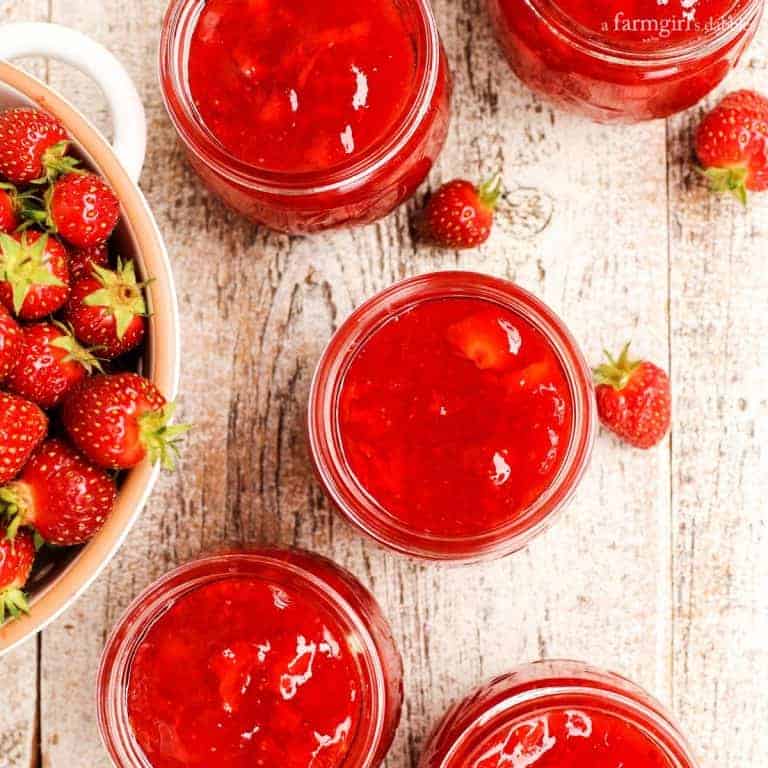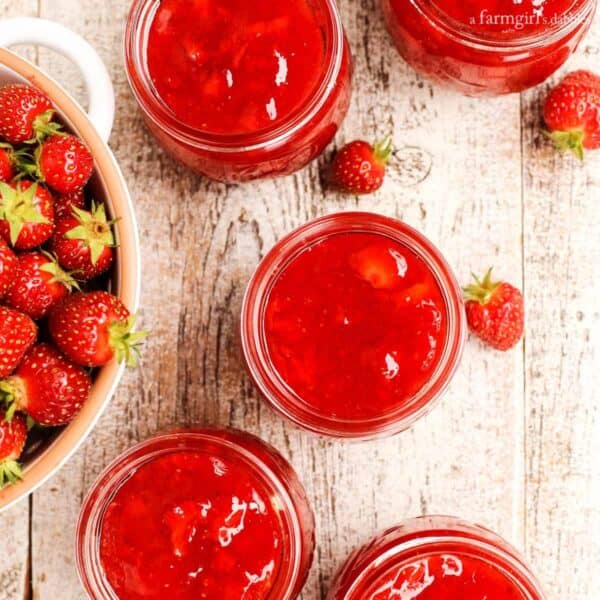 We participate in the Amazon Services LLC Associates Program, an affiliate advertising program designed to provide a means for us to earn fees by linking to Amazon.com and affiliated sites. See our
disclosure policy
for more info.