Fluffy Whipped Blueberry Butter
This post may contain Amazon or other affiliate links. As an Amazon Associate I earn from qualifying purchases.
This Fluffy Whipped Blueberry Butter is light in texture, slightly sweet, and bursting with fresh blueberry goodness!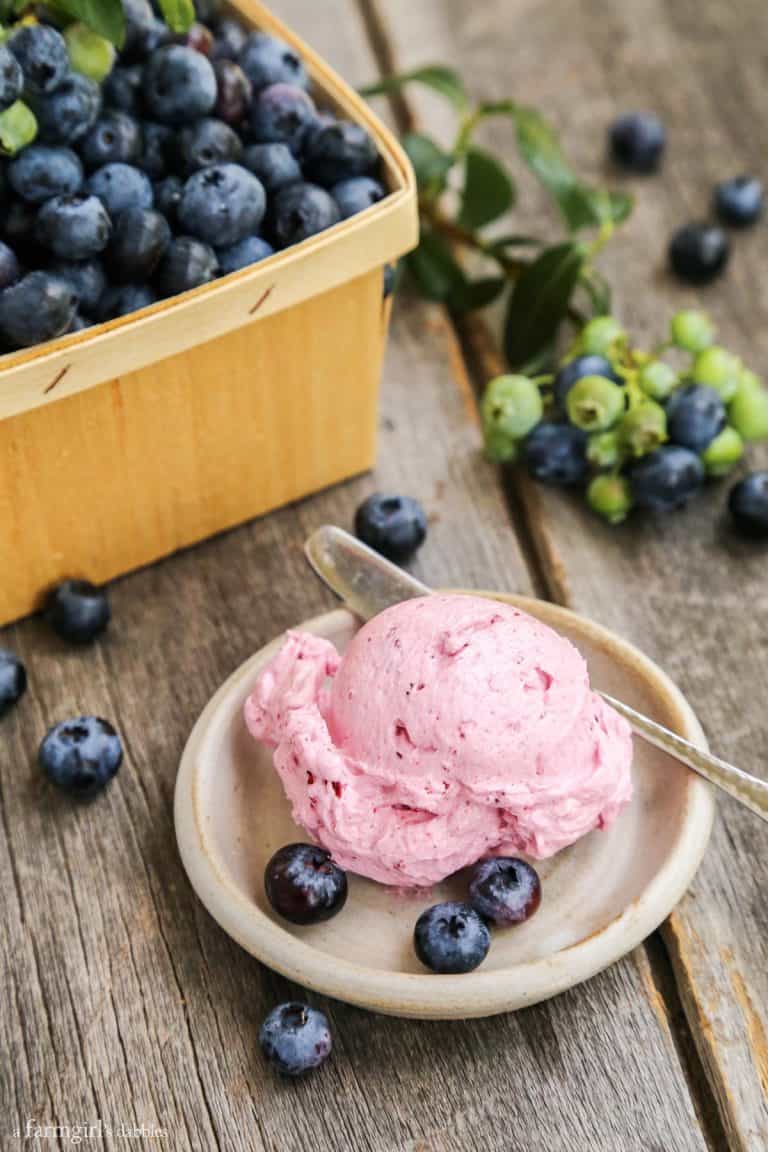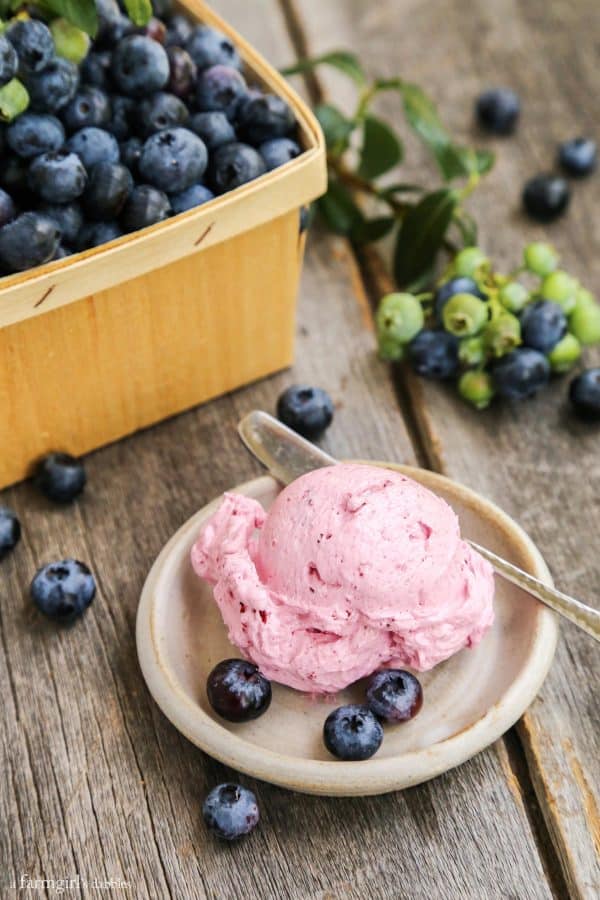 Every year, late summer, you're sure to find me and our daughters heading south down the scenic Great River Road to our favorite blueberry u-pick. It's about an hour's drive from our home, located on the bluffs overlooking the Mississippi River, on the Wisconsin side. Our girls always invite a friend or two to join us. And we fill our baskets and bellies with blueberries until both are ready to burst. Or until mama (that would be me) says we have enough to take home.
Then we find every excuse to indulge in those gorgeous fresh berries. This Fluffy Whipped Blueberry Butter was one of the best things we made with those fresh blueberries, and a recipe we'll continue to make all year long. You're gonna love it. This flavored butter is such a treat!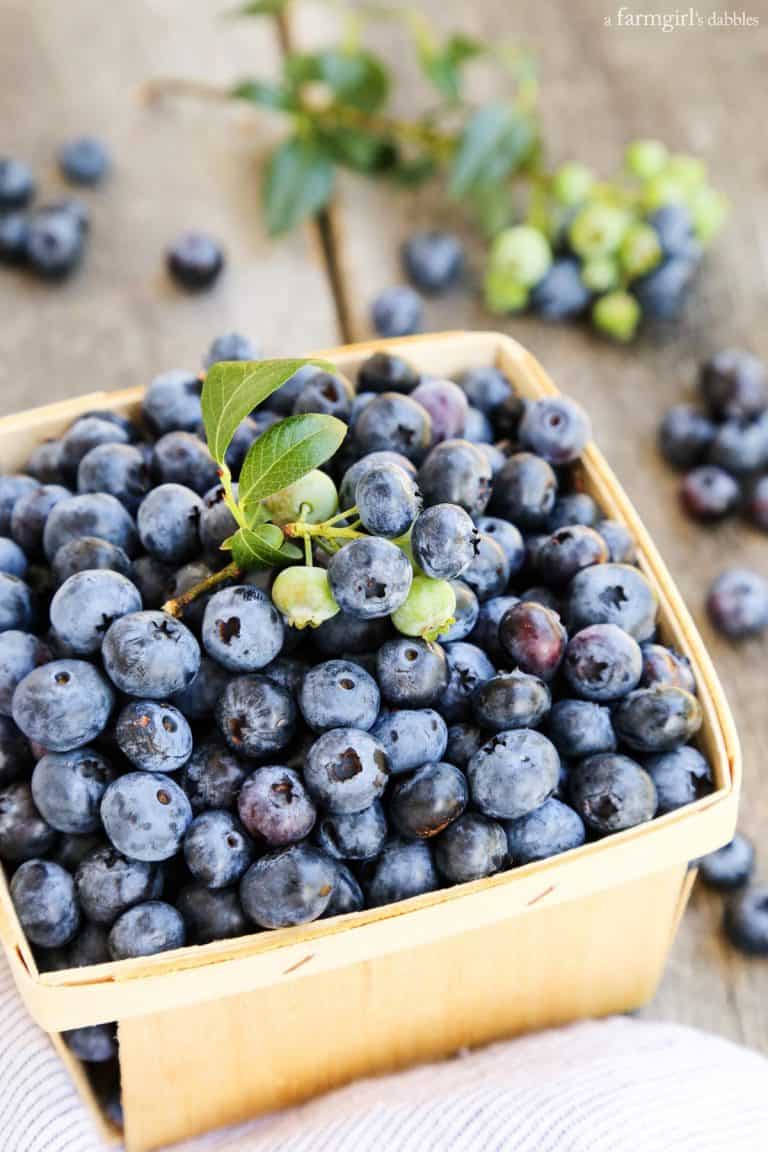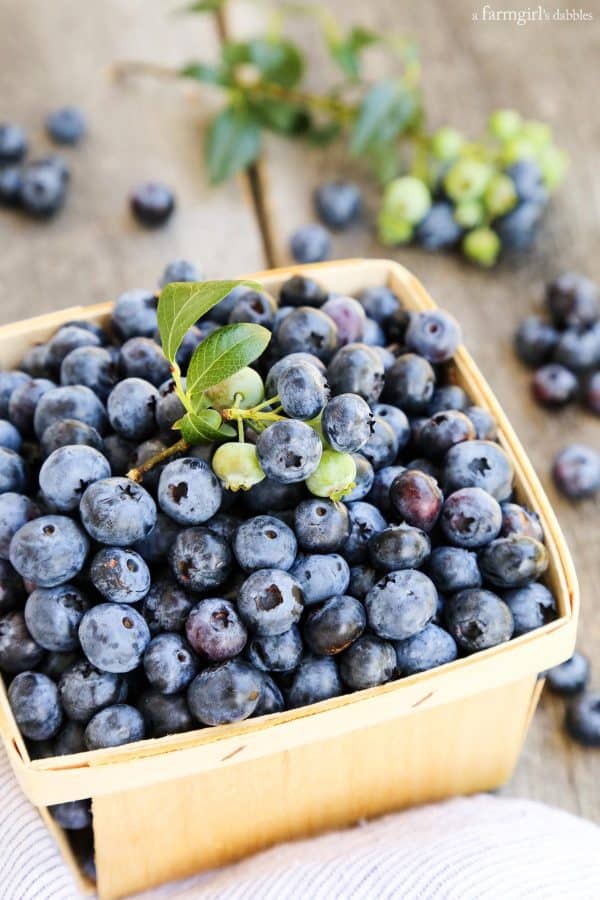 If you've never enjoyed just-picked blueberries, they are an experience in themselves. Perfectly firm and blanketed in an untouched frosty blue haze, they are sweet and tart and irresistible.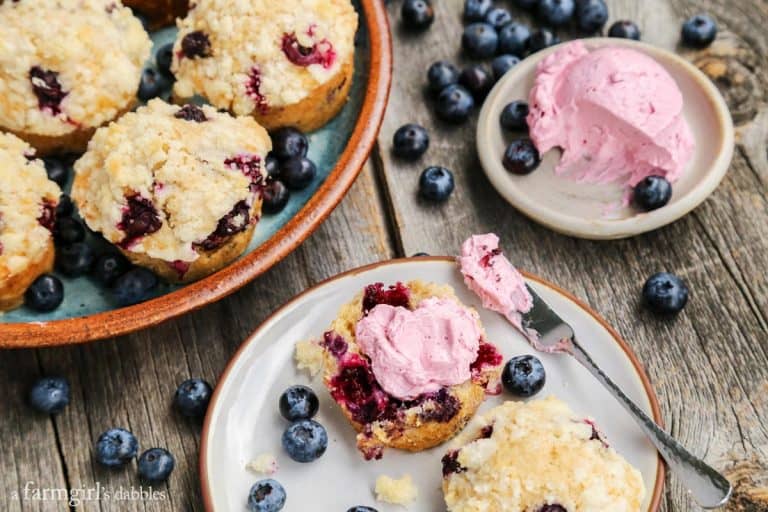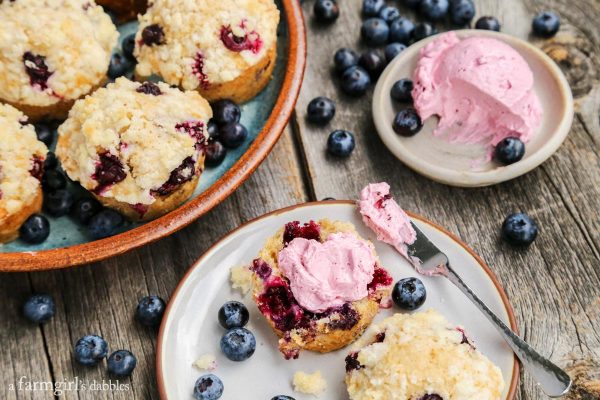 The girls and I need no excuse to fold those beauties into our favorite blueberry muffins, a recipe from my grandma. And those muffins are extra amazing when shmeared with this fluffy whipped blueberry butter. Although it's not as sweet as you would imagine a frosting to be, the girls and I jokingly call this luscious concoction "blueberry butter frosting".
I created this recipe for the Food & Friends section on The Pioneer Woman's site where I'm a regular contributor. To read the full post and grab this RECIPE for Fluffy Whipped Blueberry Butter, just click here!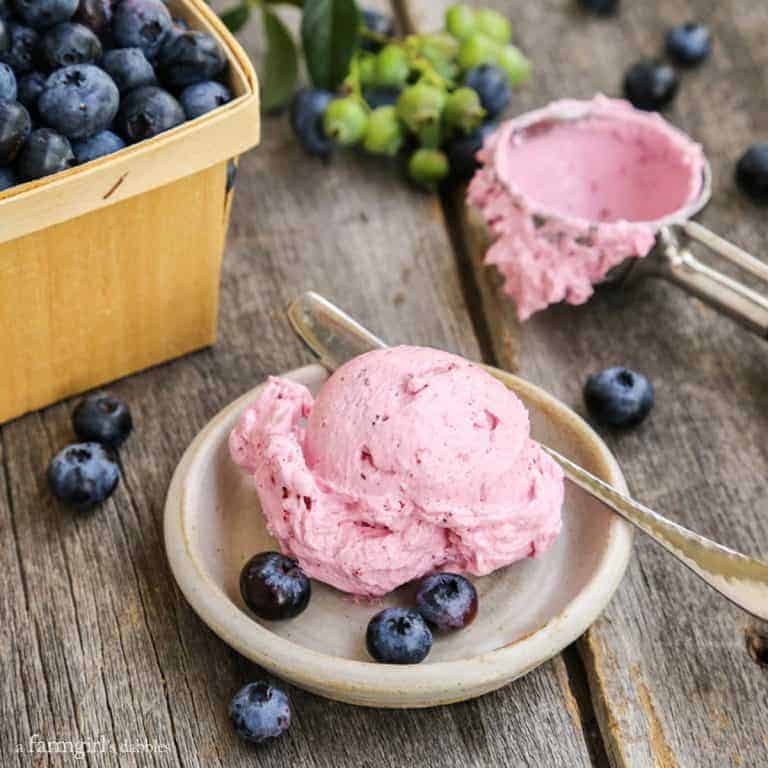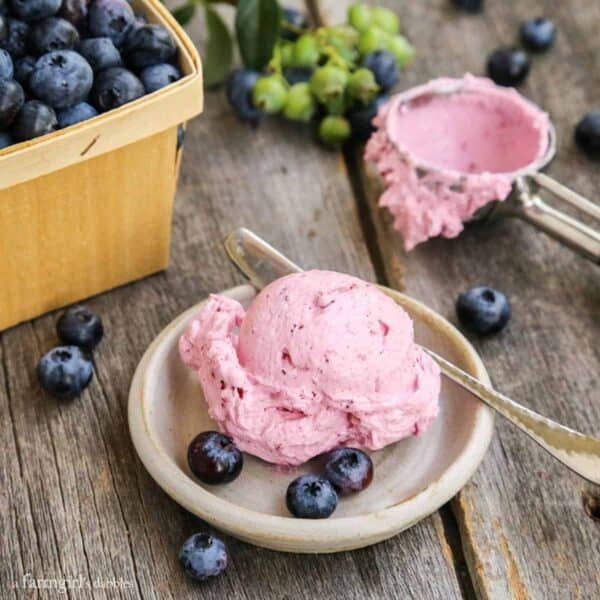 Here are a few more blueberry recipes you might enjoy:
We participate in the Amazon Services LLC Associates Program, an affiliate advertising program designed to provide a means for us to earn fees by linking to Amazon.com and affiliated sites. See our
disclosure policy
for more info.