20 Ways to Use Leftover Cranberry Sauce
This post may contain Amazon or other affiliate links. As an Amazon Associate I earn from qualifying purchases.
Here are 20 Ways to Use Leftover Cranberry Sauce from your Thanksgiving feast. From sweet to savory, appetizers to dessert, I've got you covered!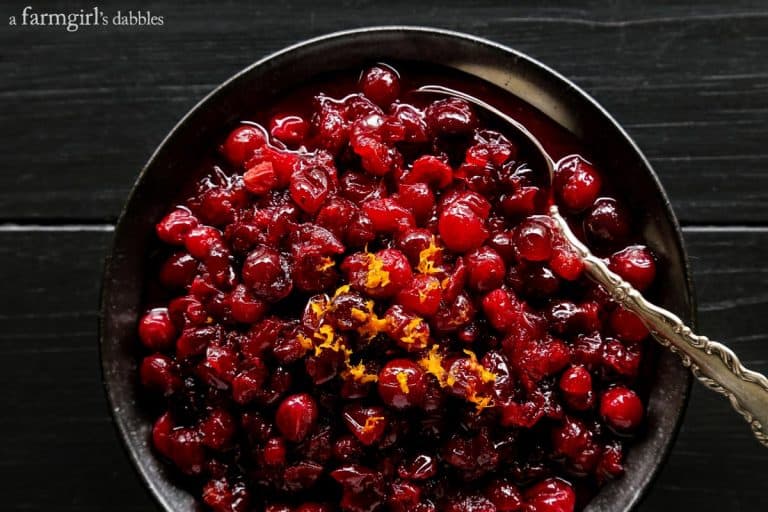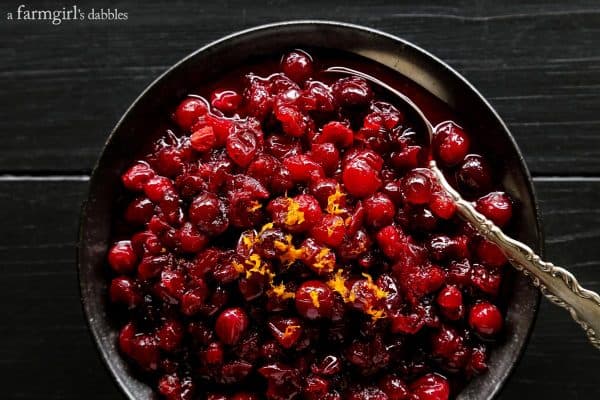 After writing this post, I am convinced that there are at least 1,000 delicious ways to enjoy the leftover cranberry sauce from your Thanksgiving and Christmas feasts.
From sweet to savory, appetizers to desserts, leftover cranberry sauce is so easy to incorporate into your post-holiday meals. Here are 20 Ways to Use Leftover Cranberry Sauce!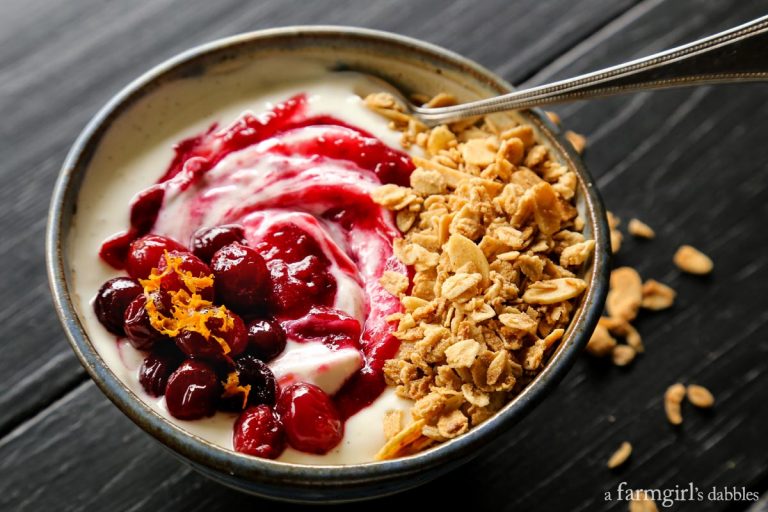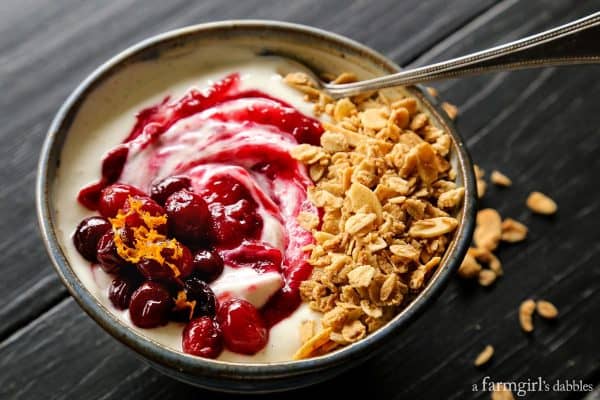 Let's start off right away with the morning after the feast. Because breakfast loves cranberries.
I adore fresh fruit sauces swirled into a bowl of yogurt and granola. In the bowl above, I blitzed some of the cranberry sauce with an immersion blender and swirled it into vanilla bean yogurt. Then I topped it off with some of the whole cranberries from the sauce and my favorite homemade granola.
Use the cranberry sauce for filling in homemade pop tarts.
Top your pancakes, waffles, or French toast with a big spoon of warmed cranberry sauce. And a dollop of sweetened whipped cream!
Or, make a simple maple cranberry syrup by heating some of the cranberry sauce with pure maple syrup in a saucepan on the stovetop. Then spoon it over your favorite breakfast pancakes, waffles, or French toast.
Stir the cranberry sauce into a bowl of steaming oatmeal or steel-cut oats, or into overnight oats.
Make cranberry butter for your favorite muffins or breakfast breads by beating together butter, a little cranberry sauce, fresh orange zest, and a touch of almond extract.
Top a toasted bagel or English muffin with cream cheese and a shmear of cranberry sauce.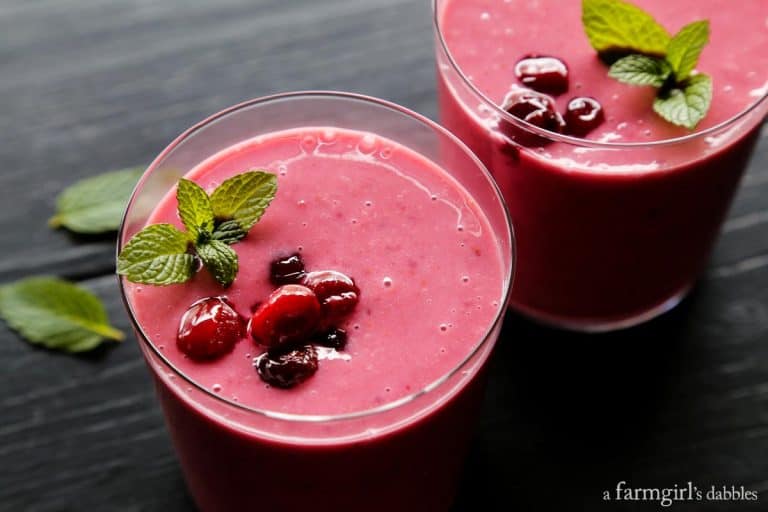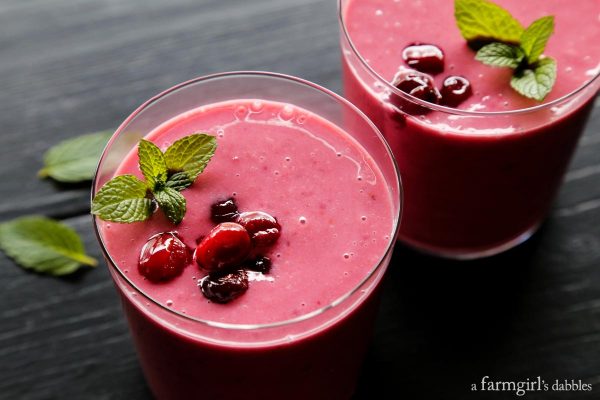 There are also many ways to incorporate cranberry sauce into drinks.
8. This smoothie, another morning-after recipe, couldn't be easier to make. In a blender, combine 1 cup fresh-pressed apple cider, 1-1/2 cups cranberry sauce, 2 frozen bananas, 1 cup yogurt, and a dash of cinnamon. Blend until combined. Makes 2 large servings. Even though our family is big on fruit smoothies, they were at first skeptical of this one with cranberries. But. They were very quickly convinced, saying they liked the spiced tartness. You can bet we'll be making more of these!
9. Add a spoon of sweet/tart cranberry sauce to a tall glass with ice and pour in cold and bubbly club soda. Muddle and stir to combine, for a refreshing homemade soda.
10. Swirl a spoon of blitzed cranberry sauce into a vodka or gin cocktail with tonic water over ice. Or stir a bit of the bright sauce into your favorite margarita!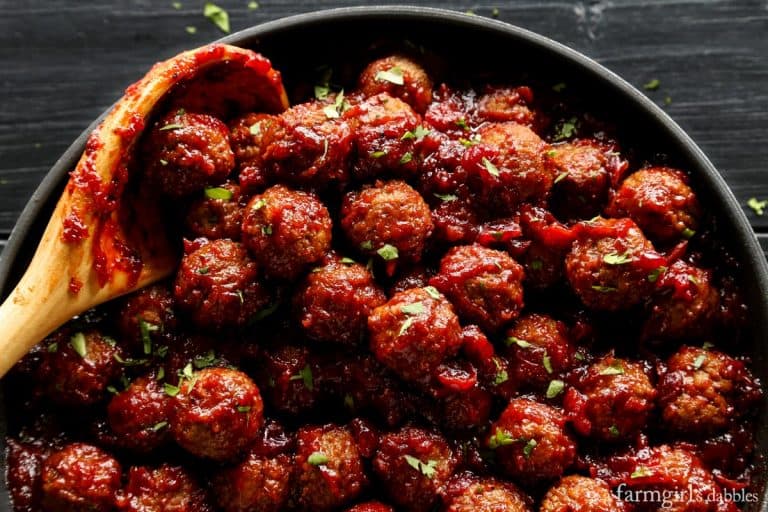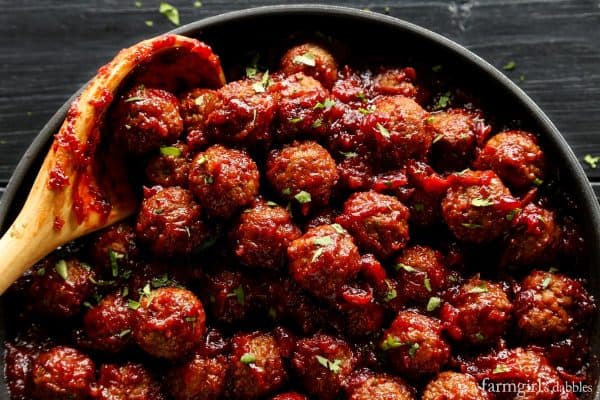 11. One of my very favorite uses for leftover cranberry sauce involves meatballs. In a large skillet, heat 1 cup cranberry sauce, 12 ounces chili sauce, 1 teaspoon cumin, and 1 teaspoon black pepper. Fold in a 22-ounce bag of your favorite frozen cooked homestyle meatballs, thawed. Stir every now and then, until heated through. Top with chopped fresh parsley, if you like a little touch of fancy. Serve as a main entree with mashed potatoes or as an appetizer with party picks. This simple recipe delivers BIG flavor.
12. Construct a way-awesome grilled cheese sandwich with layers of leftover turkey and cranberry sauce, plus sharp cheddar. Mmmmm!
13. Stir cranberry sauce into your favorite pot of chili for a fun flavor twist.
14. If you like to make your own salad dressings, try incorporating a bit of blitzed cranberry sauce into your favorite balsamic or red wine vinaigrette.
15. The cranberry sauce would make an excellent glaze for grilled meats. Toward the end of the grilling time, brush some of the smooth sauce (thin with a little water or apple cider vinegar, if needed) over pork tenderloins, bone-in pork chops, chicken breasts, turkey tenderloins, or rich and tender beef kebabs.
16. Also, super simple, just add some cranberry sauce to your favorite BBQ sauce.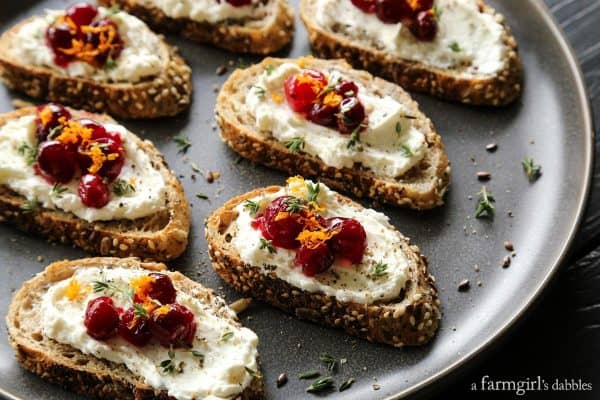 17. This crostini appetizer is an easy before-dinner nibble that's so very pretty, and perfect for the holidays. Simply toast your favorite baguette or smaller bread under the broiler until just crisp, and then let cool. Top with softened cream cheese or goat cheese, followed by a bit of cranberry sauce (I really like the whole berries for this, so pretty!), fresh orange zest, and fresh thyme leaves. Crack a bit of black pepper over the top to finish them off.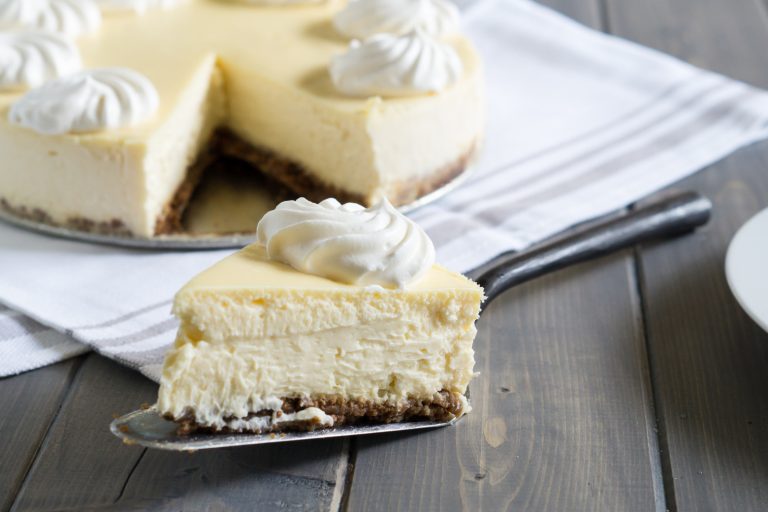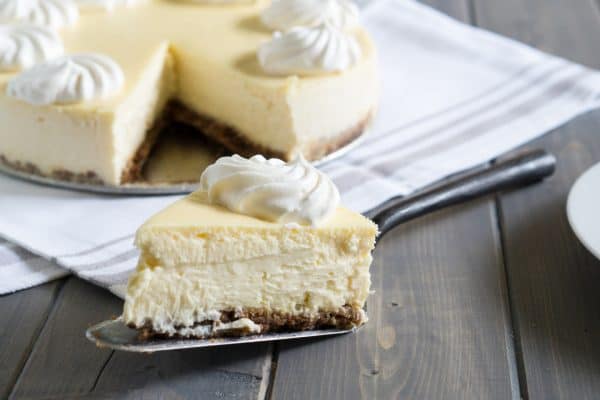 And now. The very best part. Let's talk about a few ways to enjoy DESSERT!
18. I can only imagine how wonderful a spoon of cranberry sauce would be over slices of Bridget's cheesecake with gingersnap crust.
19. Slices of angel food cake or pound cake would be smitten, topped by cranberry sauce and whipped cream.
20. And it doesn't get much easier than this. Warm the cranberry sauce and spoon over scoops of vanilla bean ice cream.
After writing this post, I am convinced that there are at least 1000 more ways to enjoy leftover cranberries. Please share with me your own favorite ways!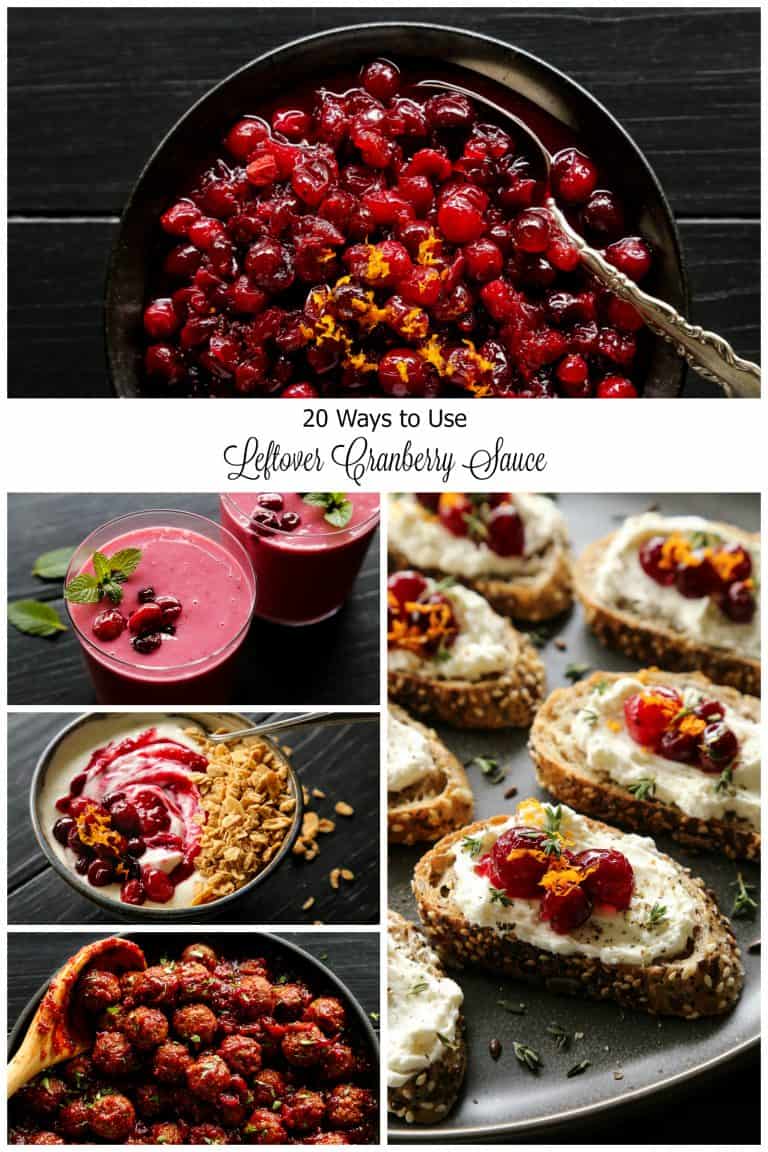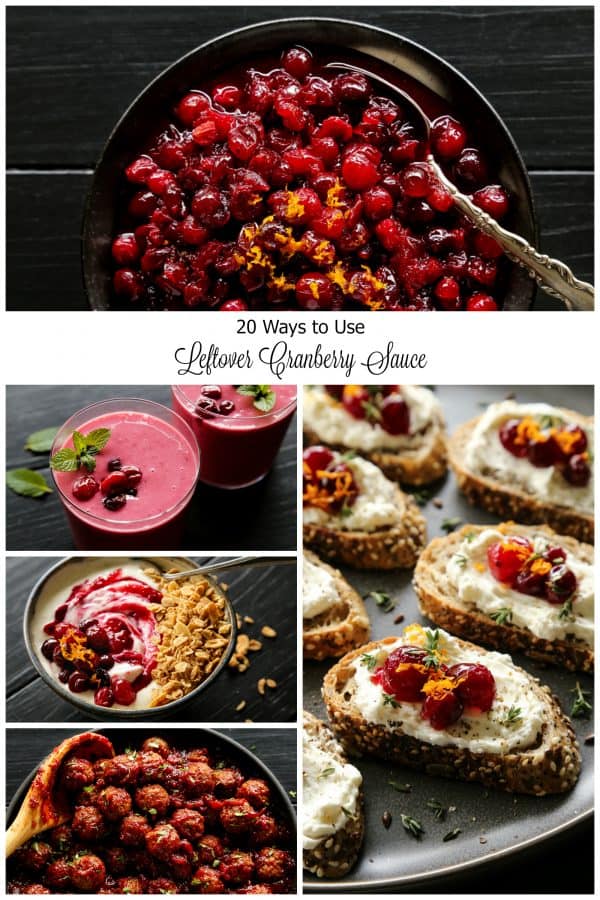 .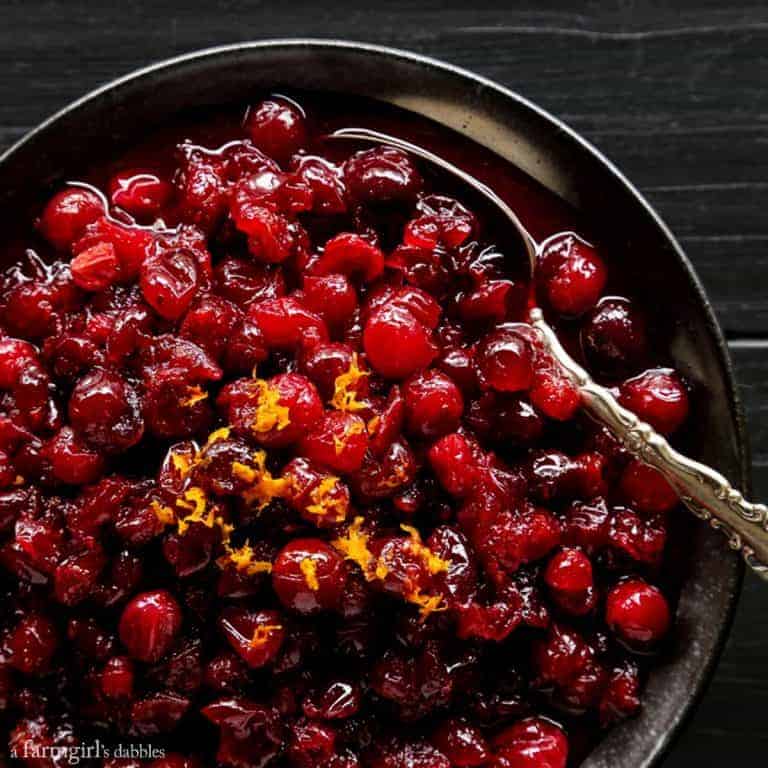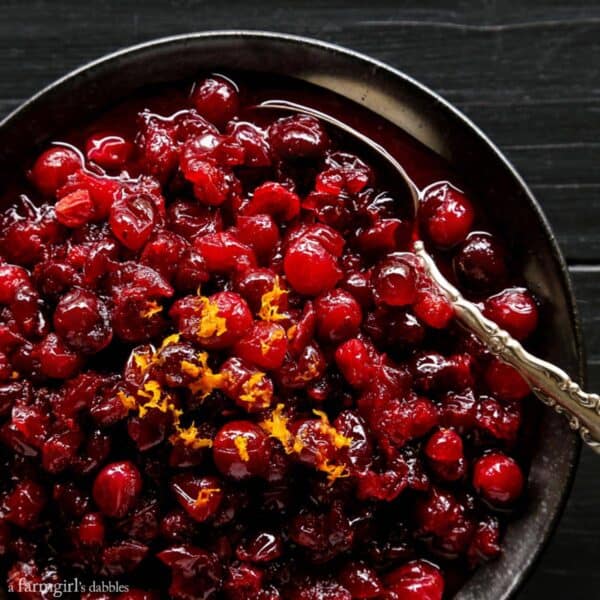 Here are a few more ways to use Thanksgiving and Christmas leftovers:
We participate in the Amazon Services LLC Associates Program, an affiliate advertising program designed to provide a means for us to earn fees by linking to Amazon.com and affiliated sites. See our
disclosure policy
for more info.