16 Easy & Fruity Alcoholic Drinks
These 16 Easy and Fruity Alcoholic Drinks are perfect for any occasion. Whether they're made with fresh berries, citrus, or rhubarb, this gorgeous collection of fruity cocktails offers something for everyone, all year-round!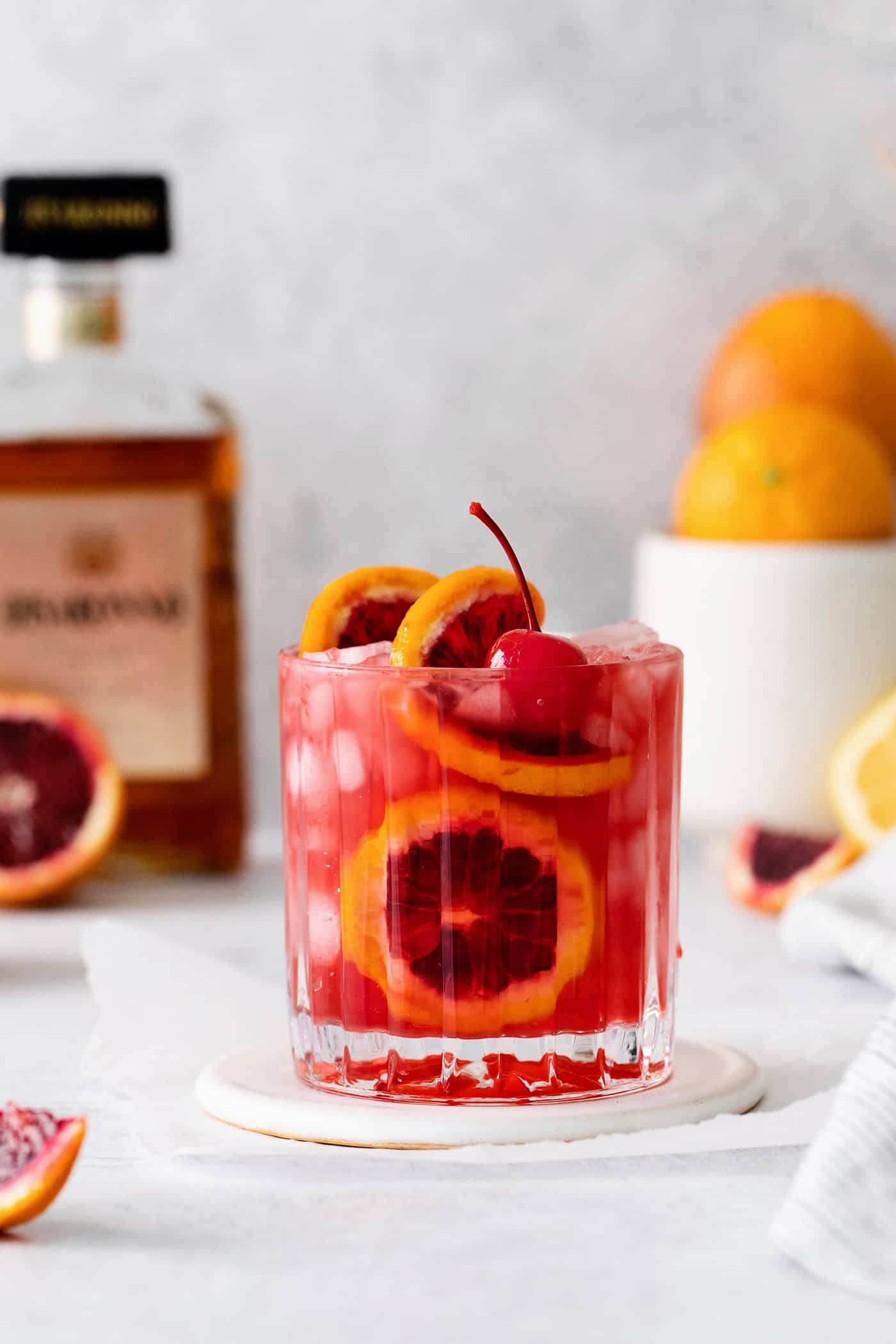 The Best Fruity Alcoholic Drink Recipes
When it comes to fruity cocktails, I've got you covered with these 16 Easy and Fruity Alcoholic Drinks!
From gin & tonics to margaritas to mojitos, I love to create not only classic cocktails, but also ones with in-season fruits.
In spring and summer, you'll find me adding any variety of fresh berries, watermelon, and peaches to almost everything – and I have a special affection for rhubarb cocktails.
Come fall and winter and the holidays, it's all about apples, pomegranates, and cranberries – and all that beautiful seasonal citrus!
Below you'll find my favorite fruity cocktail recipes. Some are perfect for sipping on a hot July afternoon in the backyard, while others deserve a spot on your holiday entertaining menu.
Shake it up! Enjoy!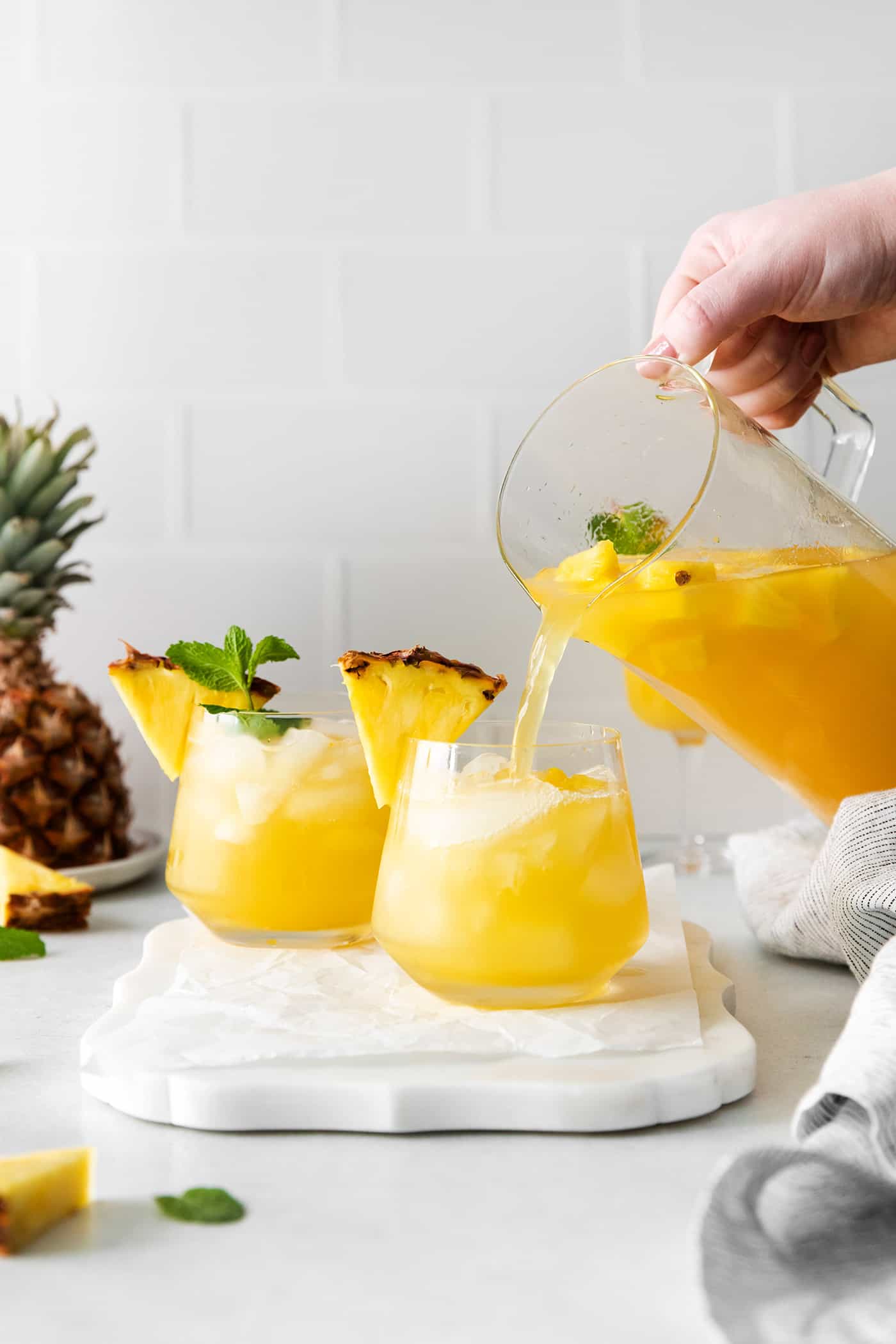 How to Turn Almost Any Cocktail Into a Big Batch Cocktail
Need to make enough drinks to share with friends? You're in luck. Almost all of these fruity alcoholic drinks can easily be turned into a pitcher cocktail. In fact, a few of them are already big batch cocktails!
For the ones that aren't, here are a few tips:
Multiply the ingredients by the # of servings you need. If the recipe is for 1 drink and you need 10, just multiply the ingredients by 10.
Chill instead of adding ice. Combine the ingredients in a pitcher and chill until serving. Do not add ice to the pitcher, as this will water down the cocktail. Instead, add ice to individual glasses when ready to serve.
Add anything fizzy just before serving. If a recipe calls for any club soda, champagne, tonic water, or anything else fizzy or bubbly, wait until serving to add it to the pitcher. These ingredients are included in some drinks for the bubbly effect, and if you add it too soon the bubbles will disappear.
Wondering what to serve with your fruity cocktails? Check out these easy and impressive party foods!
Like this Recipe? Save it to Pinterest!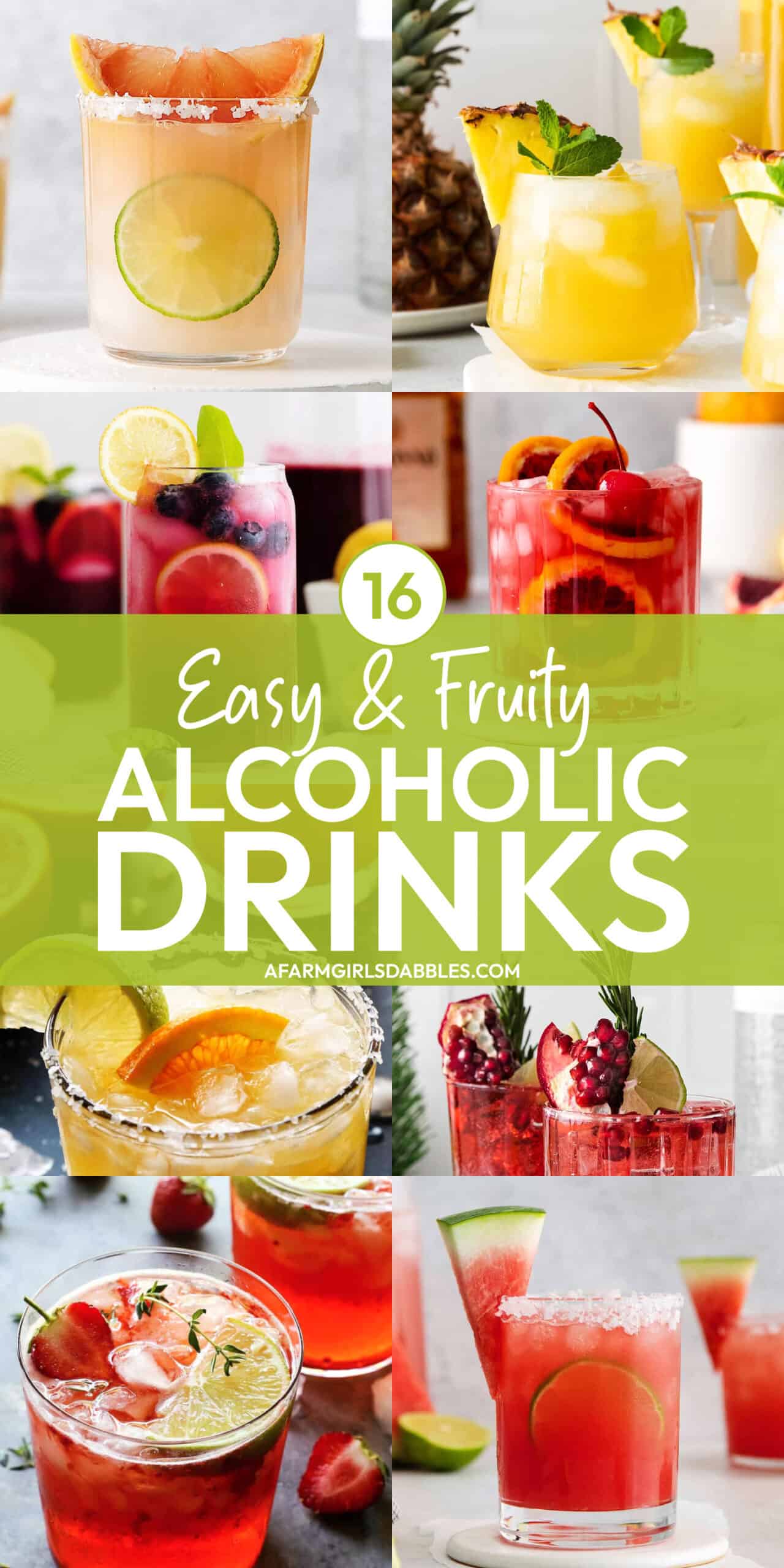 16 Easy & Fruity Alcoholic Drinks
Whether they're made with berries, citrus, or rhubarb, these 16 Easy and Fruity Alcoholic Drinks are perfect for all occasions. Sweet, sometimes tart, and easy to make, you can enjoy these fruity cocktails year-round.