12 Irresistible Blueberry Recipes
This post may contain Amazon or other affiliate links. As an Amazon Associate I earn from qualifying purchases.
From classics like blueberry muffins to fun twists like blueberry ice cream or whipped butter, these 12 Irresistible Blueberry Recipes showcase all the best ways to use your fresh summer berries!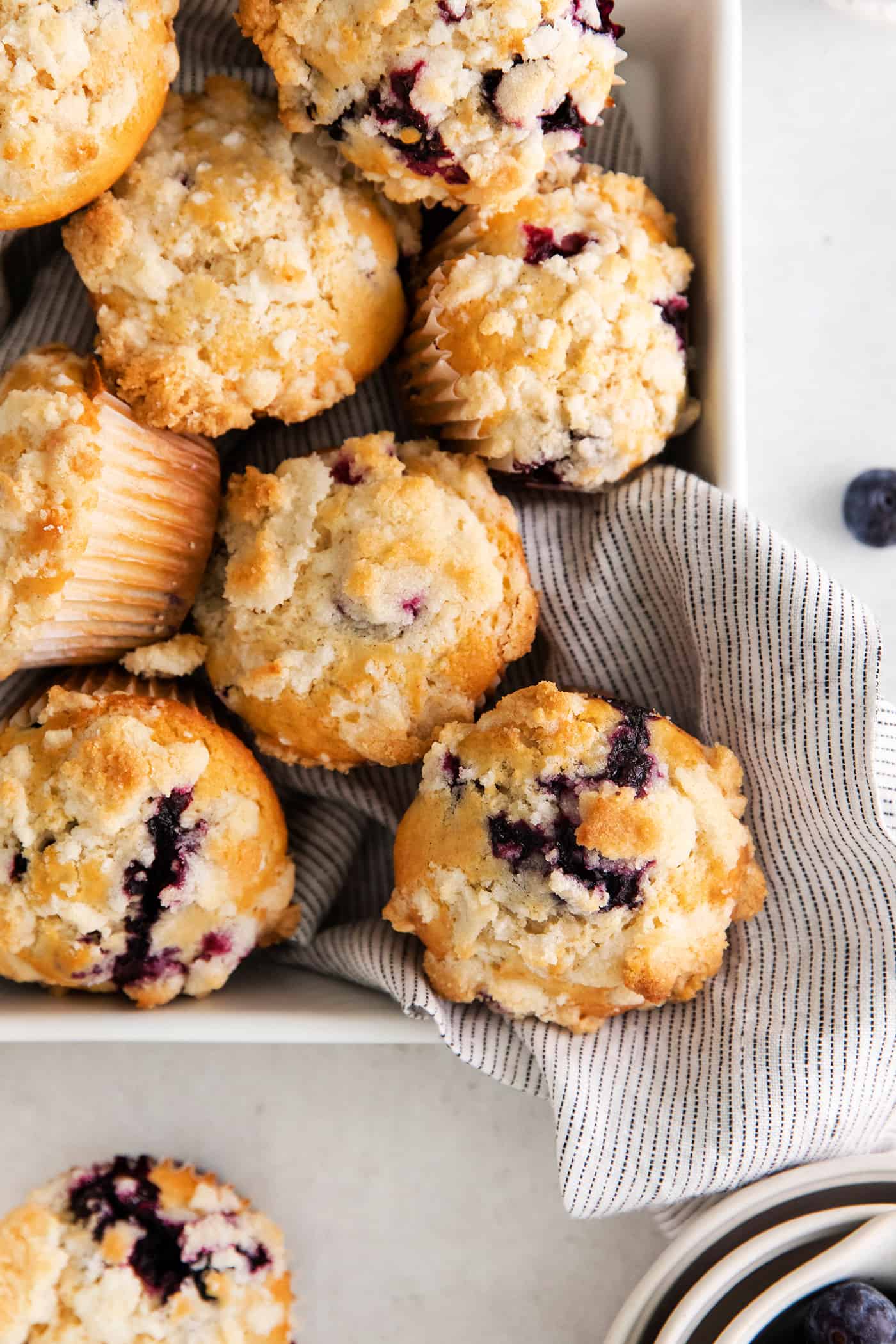 The Best Blueberry Recipes
Summertime blueberries are a staple in our kitchen. We especially love those just-picked blueberries that taste 1000 times more wonderful than another other. They make their way into all meals of the day, from blueberry butter on pancakes, to sprinkled over salads for lunch, and the best blueberry ice cream for dessert!
I'm showcasing some of the best of the best for you below.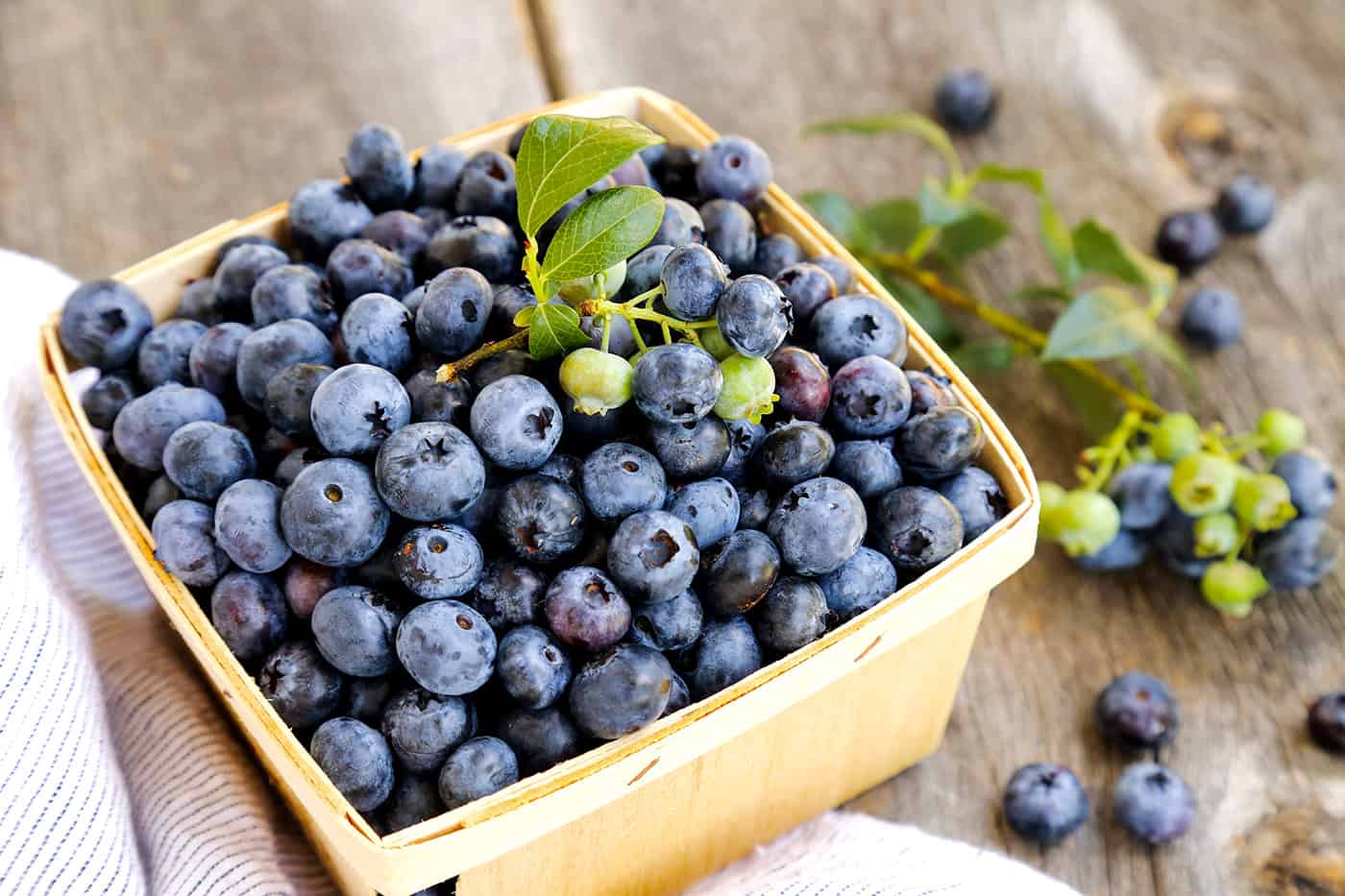 How to Tell When Blueberries Are Ripe
The most important thing for any blueberry recipe is to use blueberries that are fresh and ripe. But how do you tell when blueberries are ripe?
When picking berries, they should be quite plump, not super firm or mushy, with a dark blue color that appears to have a slightly gray coating. They should also pop right off the bush, with no tugging.
If a blueberry is overly firm, has red spots, or is green or white, leave it on the bush as it's not quite ripe yet.
If you're buying fresh berries at the store or farmers' market, they should all be ripe. However, it's good to keep the above tips in mind just in case.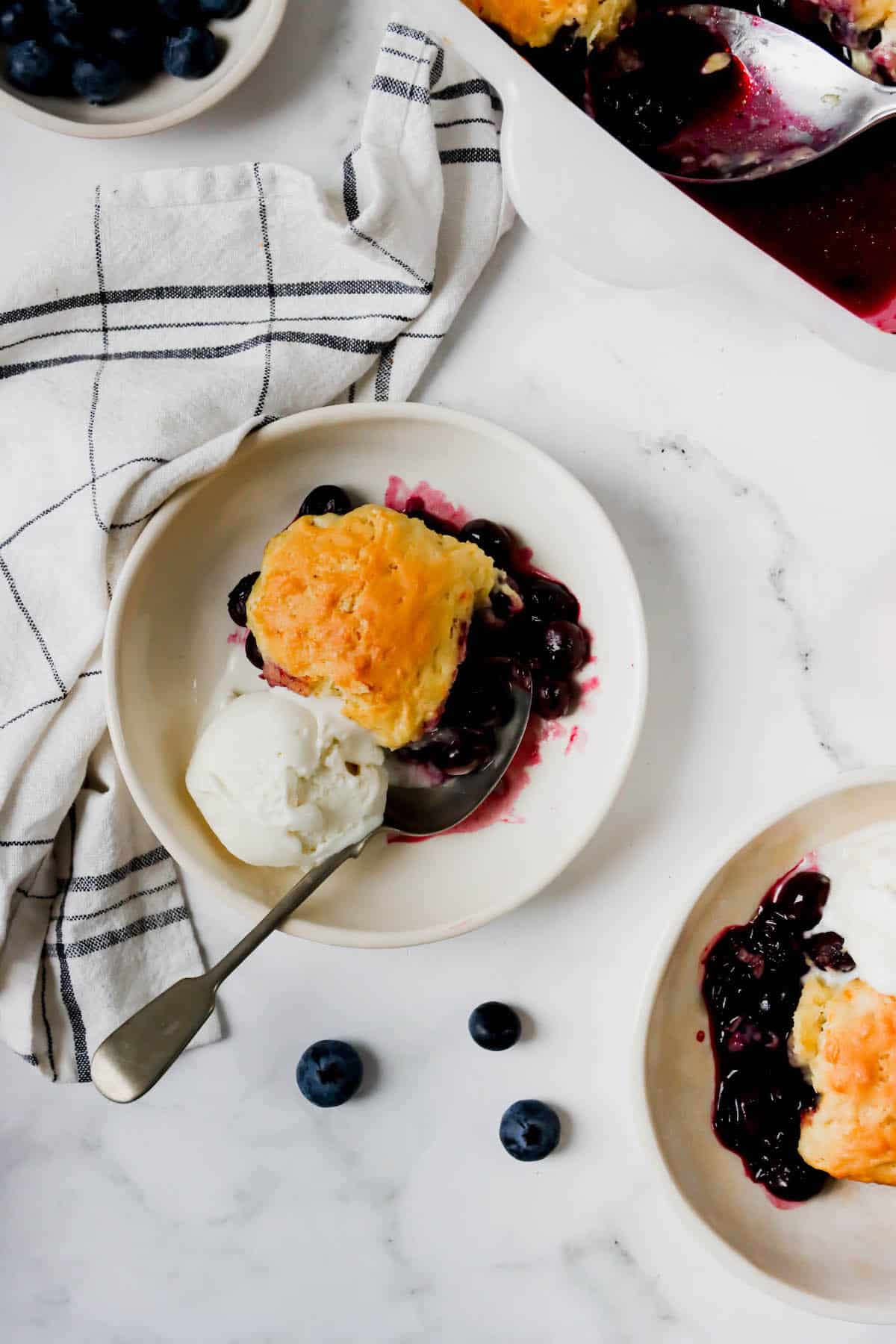 Fresh vs Frozen Blueberries for Baking
Craving a blueberry dessert, but don't have any fresh berries on hand…or they're out of season? It happens to me too!
While most of my recipes call for fresh berries, in almost all cases frozen berries can be used instead. The exception is when the berries will not be cooked. In those cases, stick to fresh berries for the best texture.
Additionally, with using frozen berries, you may need to add an extra minute or two to the baking time. Keep in mind that frozen berries tend to "bleed" more, so the more you stir them, the more the batter of whatever recipe you're making will become blue.
One trick that can sometimes be helpful is to roll the berries in flour, which helps prevent them from dying your batter and also prevents them from sinking to the bottom of the batter.
Like these blueberry recipes? Save this for later!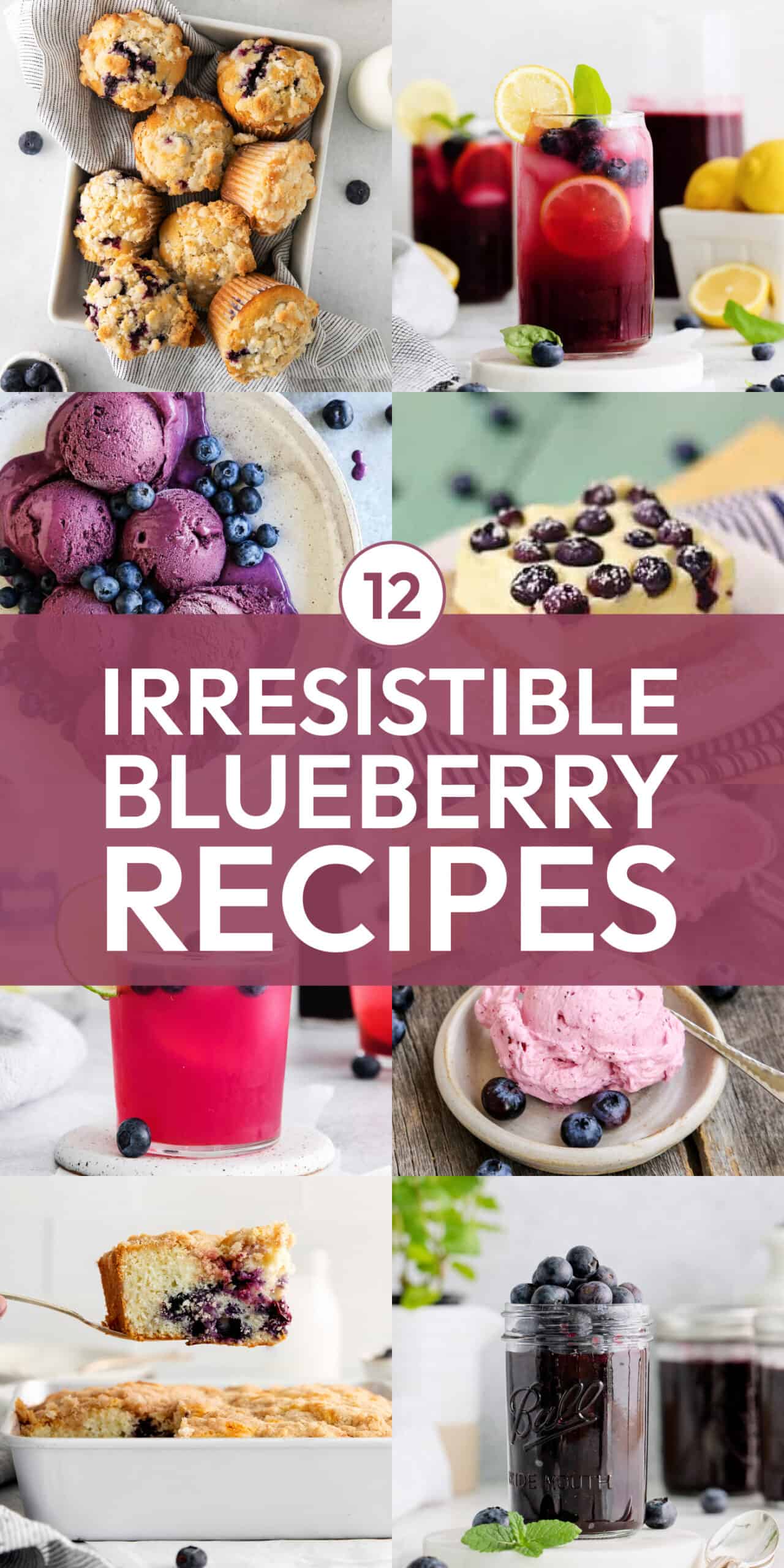 12 Irresistible Blueberry Recipes
From classics like blueberry muffins to fun twists like blueberry ice cream or whipped butter, these 12 Irresistible Blueberry Recipes showcase all the best ways to use your fresh summer berries!
These Blueberry Muffins with Crumb Topping are loaded with fresh blueberries and topped with a crunchy streusel topping. It's a special recipe from my grandma that everyone needs to try!
For a quick and easy blueberry dessert, try this moist and fluffy Blueberry Tea Cake! There's fresh berries in every bite and the prep is incredibly easy.
Roasted Blueberry Crème Fraîche Ice Cream takes homemade ice cream to a new level with an ultra-creamy texture and slightly tangy flavor. And just look at that gorgeous all-natural color!
Blueberry Oat Crumble Bars make a wonderful snack or dessert, with jammy berries topped with a buttery, crunchy oat topping.
This Blueberry Cobbler with Orange Biscuit Puffs wil prove why blueberry and orange is the flavor combo you didn't know you needed! An easy-to-make dessert that's perfect for enjoying all summer long.
These Blueberry Hand Pies with Orange Glaze feature all the flavors of a blueberry pie, with a flaky crust and sweet-tart blueberry filling, in sweet little individual pie portions!
These Blueberry & White Chocolate Cheesecake Bars are equal parts sweet and tangy, with a creamy cheesecake filling sprinkled with fresh berries on a graham cracker crust.
Homemade Blueberry Jam with Mint is dark and fruity, with so many uses. Enjoy for breakfast over waffles or pancakes, for dessert drizzled on ice cream, or for an anytime snack with goat cheese on a cracker.
Rich and creamy, this Blueberry Cheesecake Ice Cream features a tangy blueberry sauce swirled through delightfully creamy ice cream. Graham cracker sprinkles finish it off and turn it into an irresistibly fun summer treat.
Fluffy Whipped Blueberry Butter makes an excellent topping for pancakes, waffles, toast, muffins, and more. It adds a simple yet luxurious bit of sweetness and fresh blueberry flavor.
This Blueberry Basil Lemonade makes a bright and refreshing summer drink. It's a little tart and a little sweet, with just a hint of earthy flavor from the basil. Perfect for the whole family or make it adults-only with a splash of vodka.
For a colorful and fun summer cocktail, try this Blueberry Margarita! It begins wth an easy-to-make blueberry simply syrup that makes the margarita just perfectly sweet and tart.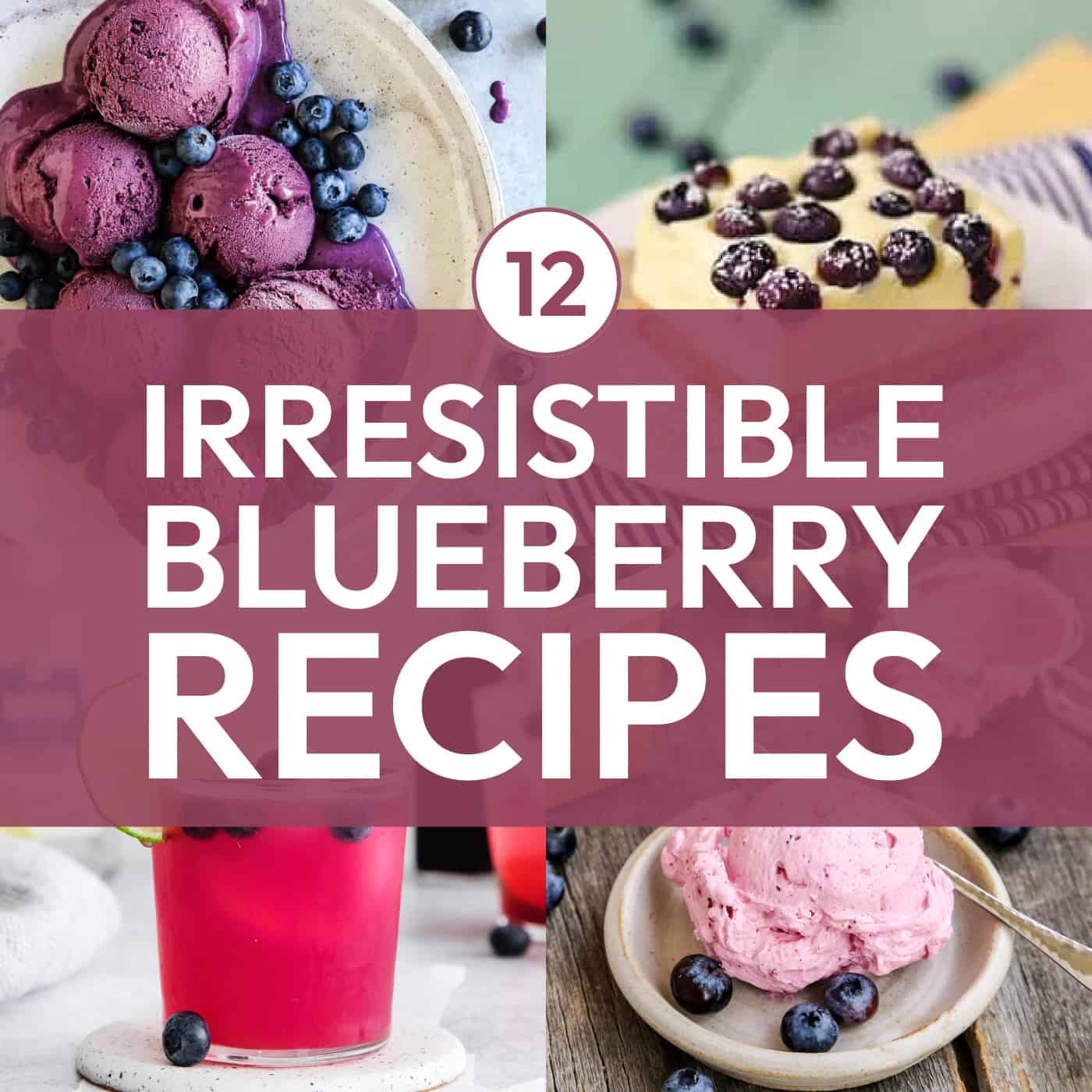 We participate in the Amazon Services LLC Associates Program, an affiliate advertising program designed to provide a means for us to earn fees by linking to Amazon.com and affiliated sites. See our
disclosure policy
for more info.