Green Bean Casserole with Bacon and Fried Shallots
This post may contain affiliate links to products we use and love.
This Green Bean Casserole with Bacon and Fried Shallots is a homemade version of the classic Thanksgiving dish, with fresh green beans and a creamy, tasty homemade gravy.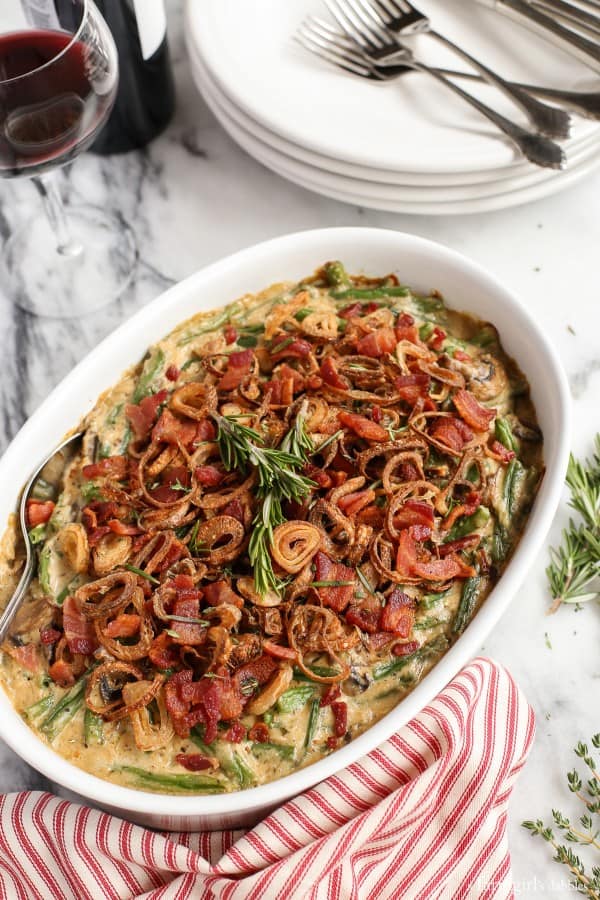 For the past few Thanksgivings, I've been experimenting with creating my own green bean casserole from scratch. With fresh green beans and mushrooms. And without any canned cream soups—because homemade gravy is such a wonderful thing. I've kept notes from year to year to year, making improvements and honing in on the prize.
Yes, I received some pushback from my husband that first year, prior to setting it on the table. A diehard fan of the traditional green bean casserole that graces most Thanksgiving tables each year, Blake's thinking was, "Why mess with a good thing?"
But Blake's uncertainty quickly dissipated with just one forkful. And now this Green Bean Casserole with Bacon and Fried Shallots will have a place on our Thanksgiving table for many years to come.
I created this homemade green bean casserole for a special Thanksgiving Dinner on The Pioneer Woman's website, where I am a regular contributor to Ree's Food & Friends section. Click here to get the recipe on The Pioneer Woman's site!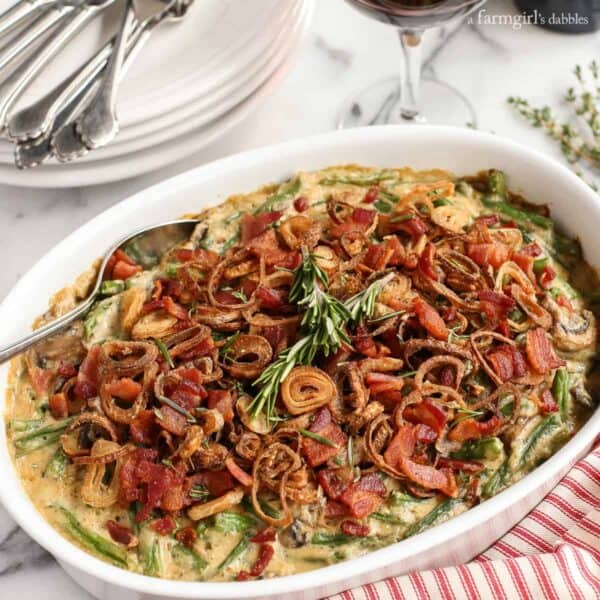 We participate in the Amazon Services LLC Associates Program, an affiliate advertising program designed to provide a means for us to earn fees by linking to Amazon.com and affiliated sites. See our
disclosure policy
for more info.