Grilled Chicken Skewers with Green Curry Yogurt Sauce
In this Grilled Chicken Skewers with Green Curry Yogurt Sauce recipe, marinated strips of chicken are grilled until tender and then served with a tangy green curry sauce bursting with fresh herbs.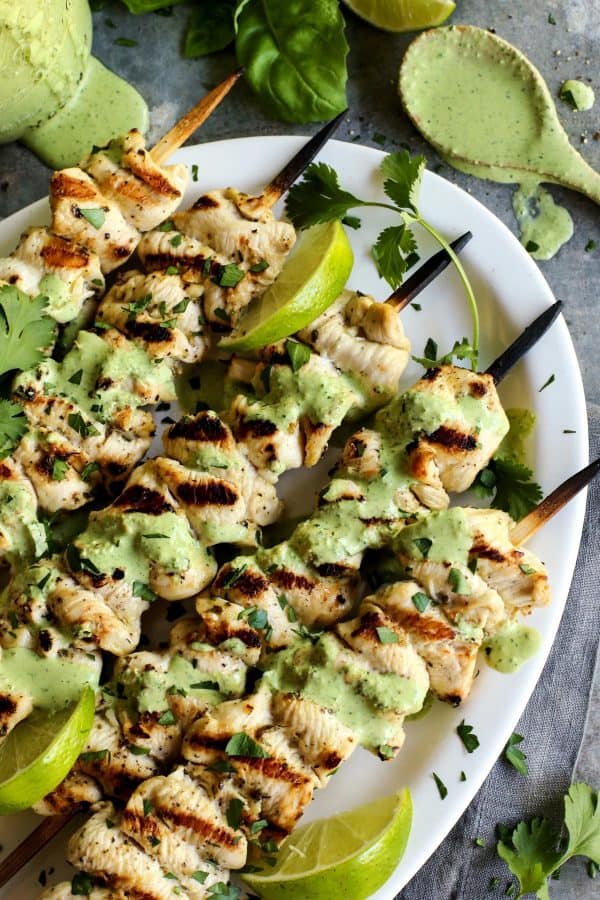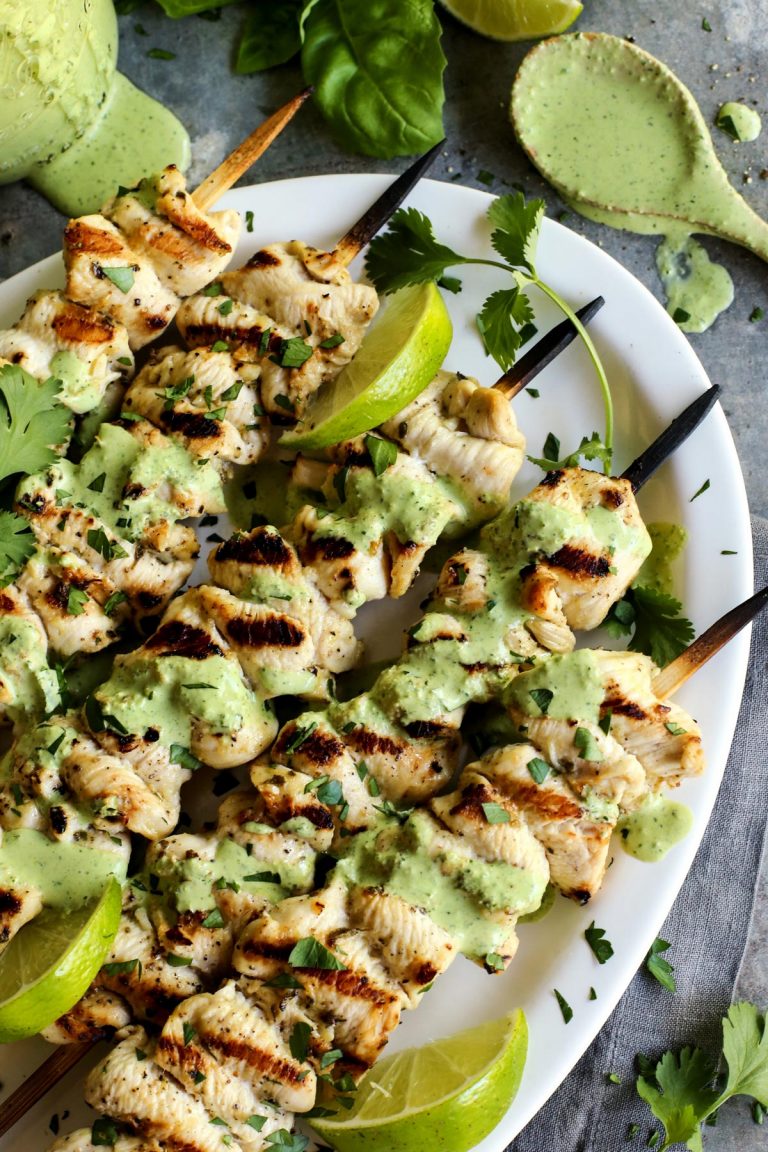 Our girls' last day of school was the final day of May (the first time they've actually gotten out before June, yay!). And here it is, three weeks into June, and I'm still feeling like we're not in a summer routine yet.
I know this has everything to do with our family's calendar being a bit out of the ordinary lately. We enjoyed a family vacation to New York City and then Blake was gone all of last week for training with a new job. And the girls and I just returned from camping in South Dakota with my parents and then a couple nights at my sister's home.
I am ready to just be home, all of us at the same time. And you can bet we're lining up the grilling recipes. Every single day during these wonderful summer months, we're grilling!
The next recipe in queue? Grilled Chicken Skewers with Green Curry Yogurt Sauce. This main dish is loaded with flavor – plus it's beautiful and fun. Whether you make it for a weeknight meal or for weekend entertaining, this grilled skewers recipe will fit right in!
*Here are a few more grilled chicken recipes I'm loving right now: Our girls LOVE this Grilled Chicken and Lemon Orzo Salad AND this Grilled Chicken and Pineapple Sandwich with Creamy Basil Sauce. This recipe for 5-Ingredient Honey Mustard Grilled Chicken Breasts is an easy, tasty main dish!
* This is a sponsored post, created in partnership with Gold'n Plump®.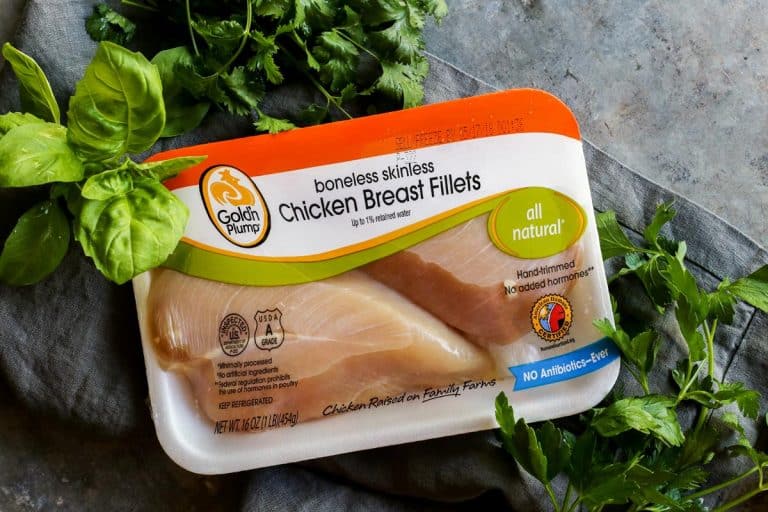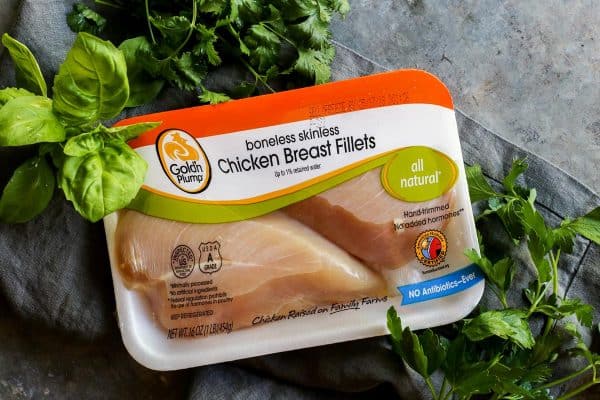 This recipe marks the start of our fifth year creating delicious recipes featuring Gold'n Plump chickens raised on family farms right here in Minnesota and Wisconsin. It makes me feel happy, honored, and extremely grateful to continue this partnership.
From a Mexican chicken salad to an Asian coconut curry soup to comforting pots of chili, chicken has us covered. Our bodies need protein, and chicken is a lean choice that I rely on for our family.
Gold'n Plump chickens are truly all natural, with no growth hormones (federal regulations prohibit this), No Antibiotics – Ever, and no added solutions or coloring. Their chicken products are also carefully hand-trimmed. All of this means that, as consumers, we are paying only for chicken (not solutions and fat) and feeding our families high-quality meals.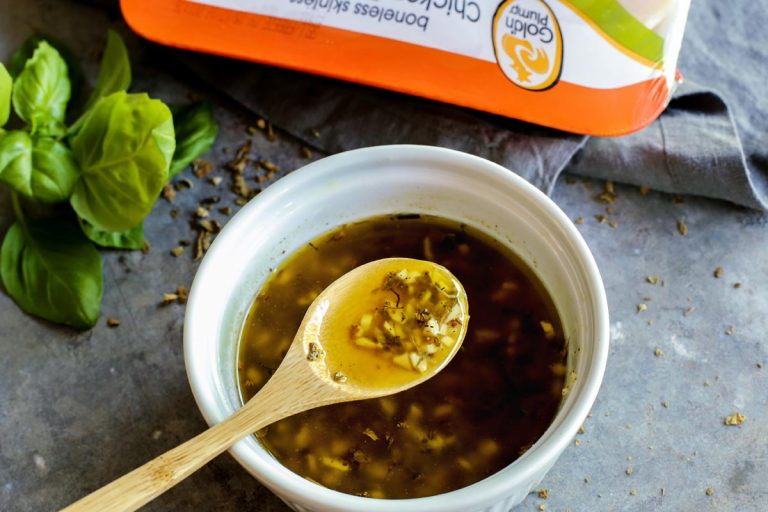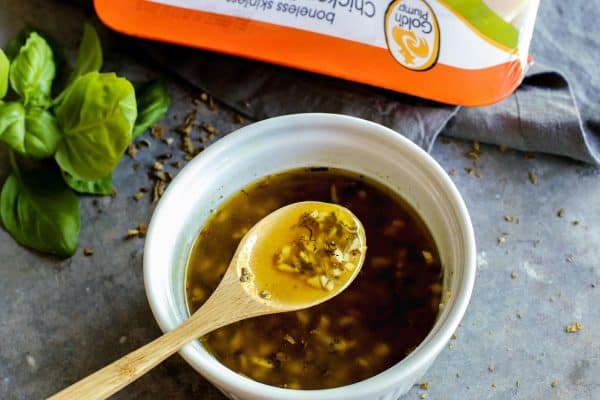 Life's too short to eat boring food. I say that quite alot.
When we grill, I always aim to incorporate as much flavor as possible. And lean chicken protein provides the perfect canvas to do so.
In this recipe, I slice boneless skinless chicken breasts against the grain into long, thin strips. Slicing against the grain ensures that every bite is tender and infused with flavor.
The strips of fresh chicken are then left to marinate in a mixture consisting mostly of olive oil, fresh lime juice, fresh garlic, and dried oregano. A little bit of brown sugar adds a barely detectable touch of sweetness that helps the skewers caramelize a bit on the hot grill grates.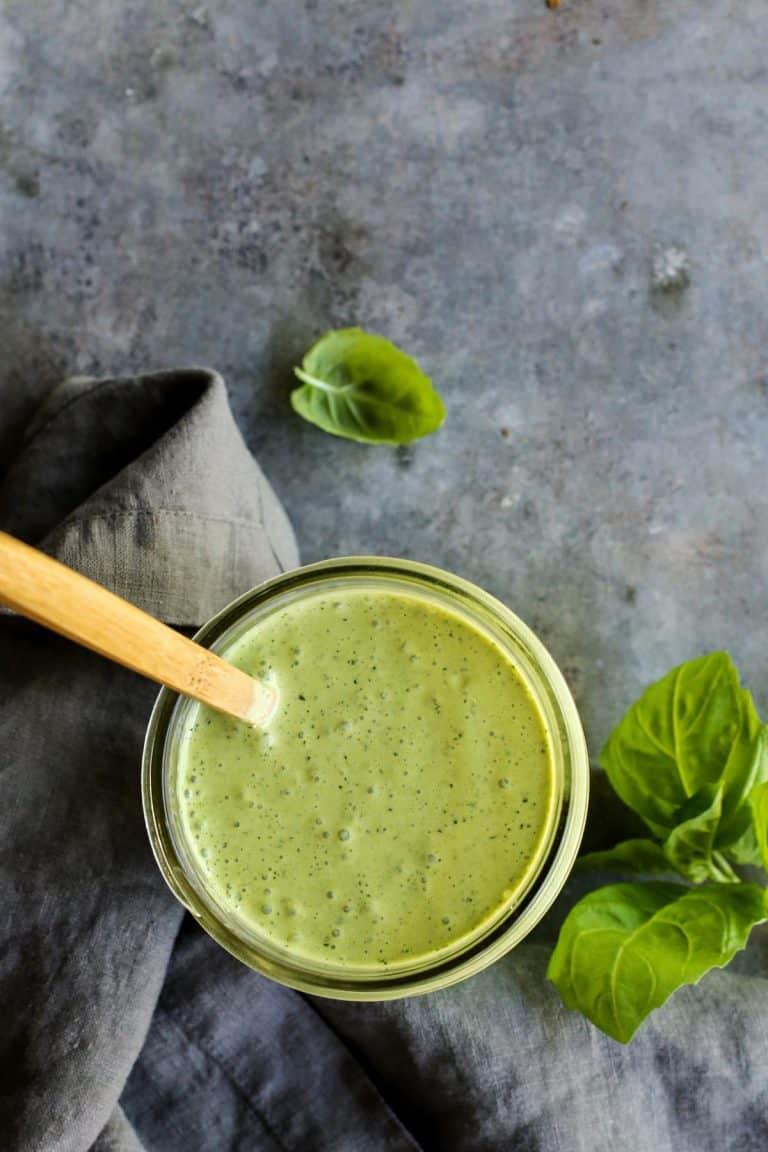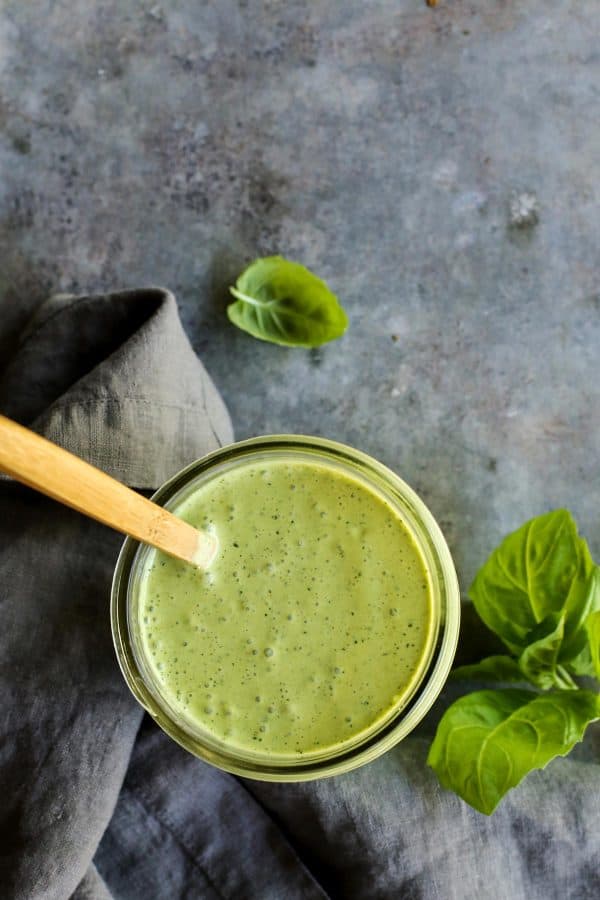 Make a Greek yogurt sauce with green curry paste
You'll find that the chicken alone is quite flavorful, just from the marinade. But of course, I have to take those beautifully grilled chicken skewers a step further.
This green curry yogurt sauce is AMAZING.
Greek yogurt provides the base for this sauce, tangy and creamy. Add to that a load of fresh herbs – basil, cilantro, parsley, and mint. Plus my longtime favorite flavor weapon: green curry paste. I can quickly make a tasty curry sauce whenever I want when this is waiting for me in the pantry.
I'm in condiment heaven!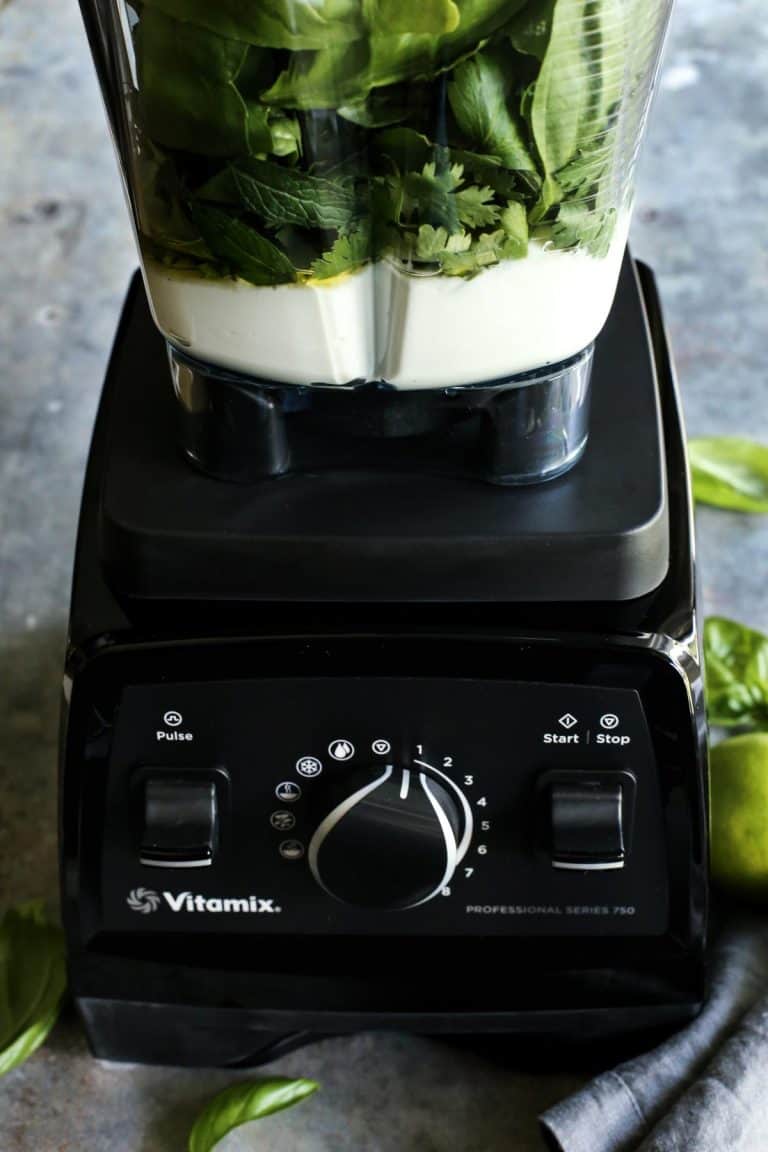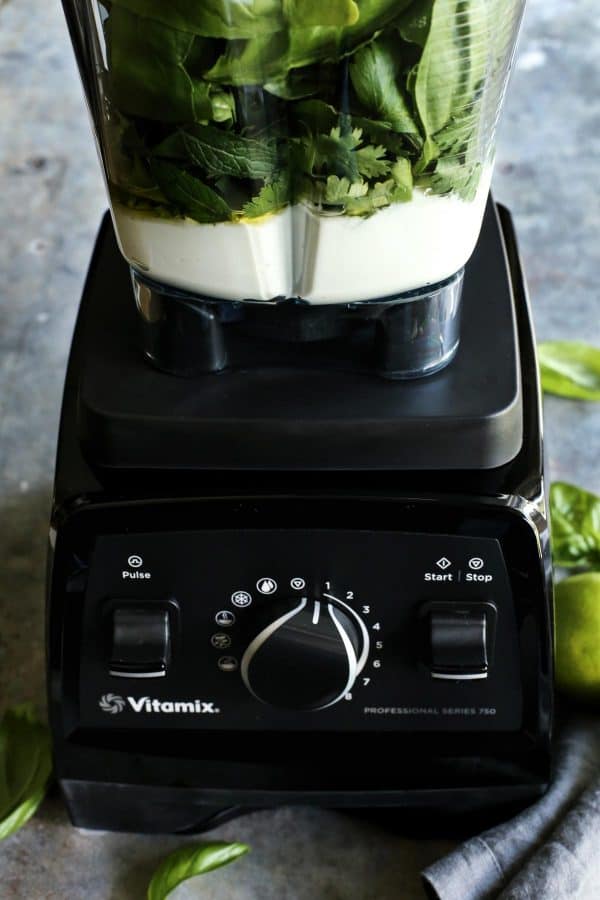 To get sauces super smooth, a powerful blender is essential. Vitamix sent me this one to try out for myself. And I quickly fell in love with how quickly and effortlessly it blended together this beautiful sauce.
This Greek yogurt sauce is great to have on hand. For a side, I like to simply grill up a variety of veggies and offer the yogurt sauce for dipping. Because a flavorful dipping sauce always encourages everyone in our family to eat more vegetables!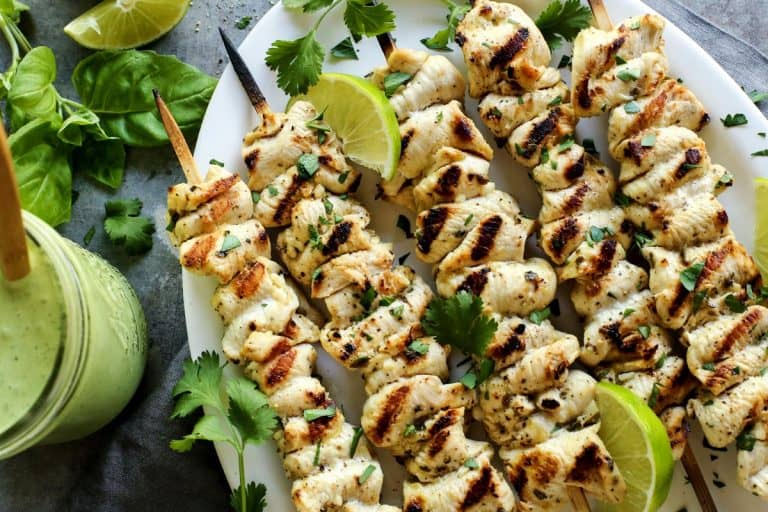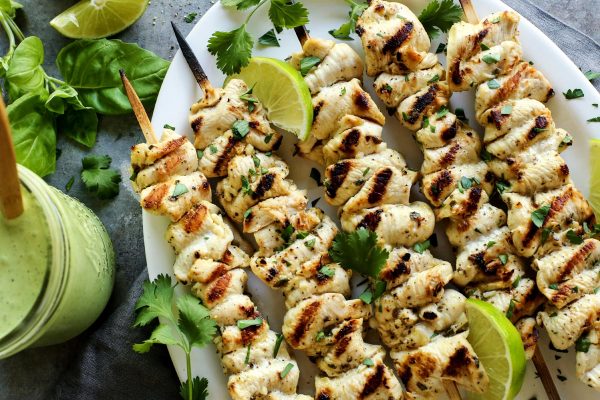 You'll find that most of my chicken recipes grilled on a stick utilize chunks of chicken. It's a super quick way to make a chicken kebab.
But here, I thread long strips of chicken onto the sticks accordion-style for this chicken skewers recipe. These are my favorite wood skewers. Not only does this give a pretty appearance, but it also allows the use of thinner strips of chicken. And this means increased flavor, as there is more surface area for the marinade to grab hold.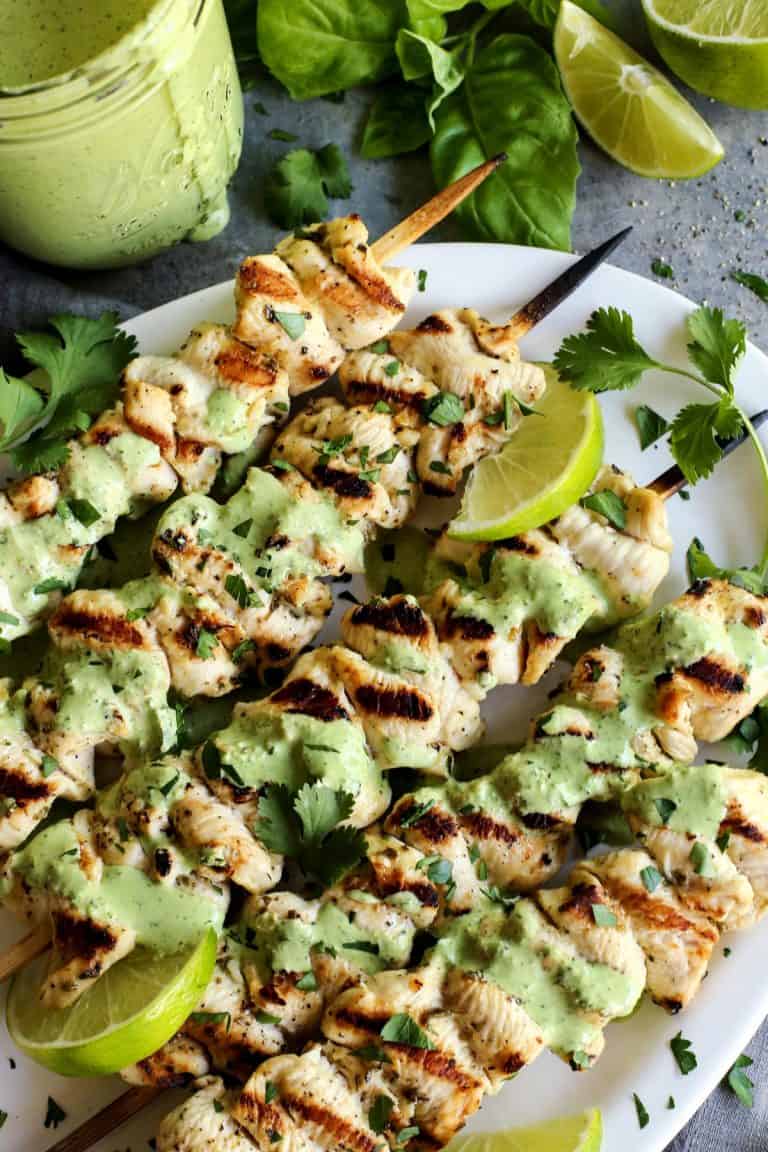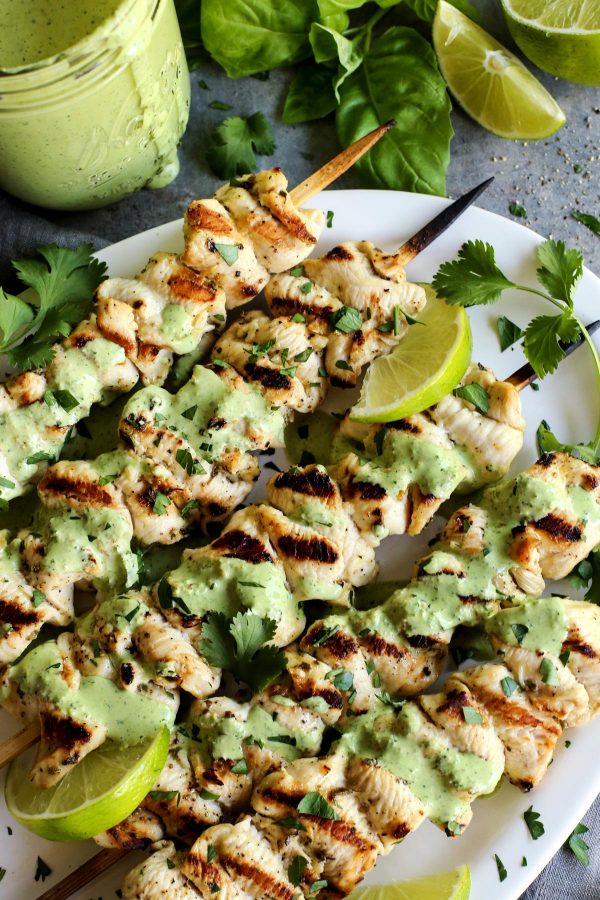 Grilled Chicken Skewers with Green Curry Yogurt Sauce
I drizzle some of the curry sauce recipe over the grilled chicken skewers before setting it on the table, but feel free to just serve the sauce alongside. Especially if you're not sure that everyone at the table will be a fan of its obvious-to-you-and-me deliciousness.
What to serve with chicken skewers?
*Here are a few recipes that would go well with these chicken skewers with green curry yogurt sauce: Cauliflower Rice with Garlic and Green Onion from Kalyn's Kitchen, Roasted Carrots with Cumin from Rachel Cooks, and Garlic Butter Rice from Spend with Pennies.
Looking for more grilled chicken skewers recipes?
We just made these Herby Grilled Chicken Kebabs with Grapes and Shallots last week – if you've never grilled grapes, you MUST give this recipe a try! And these Grilled Lemon Pepper Chicken Kebabs and Grilled Hawaiian Chicken Chili Kebabs are always welcome at our table.
Like this recipe? Save it to Pinterest!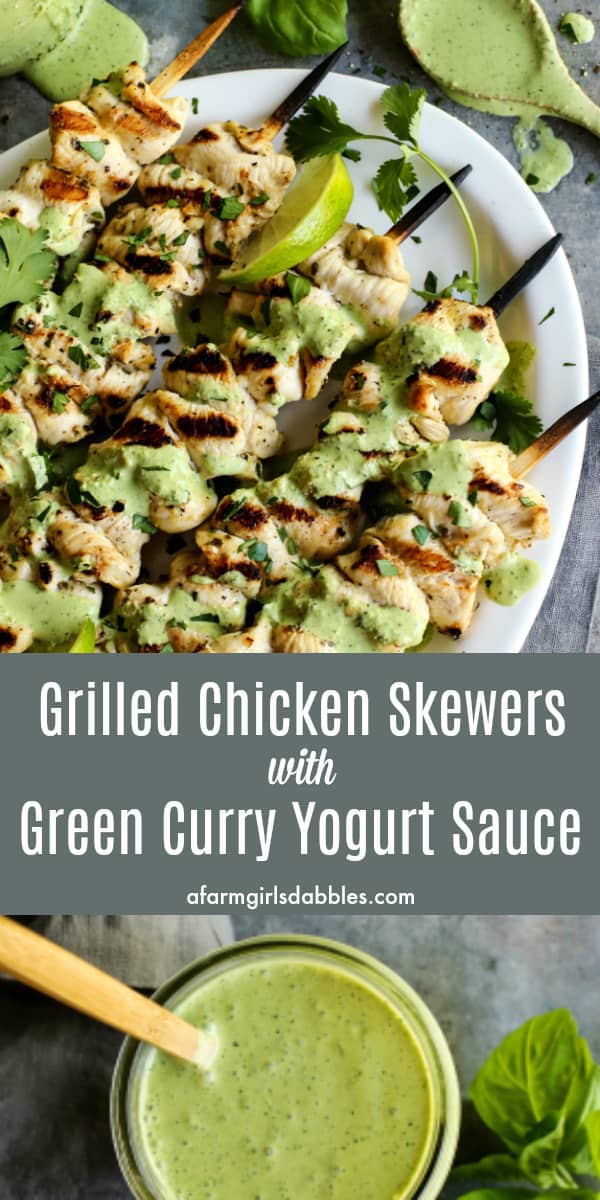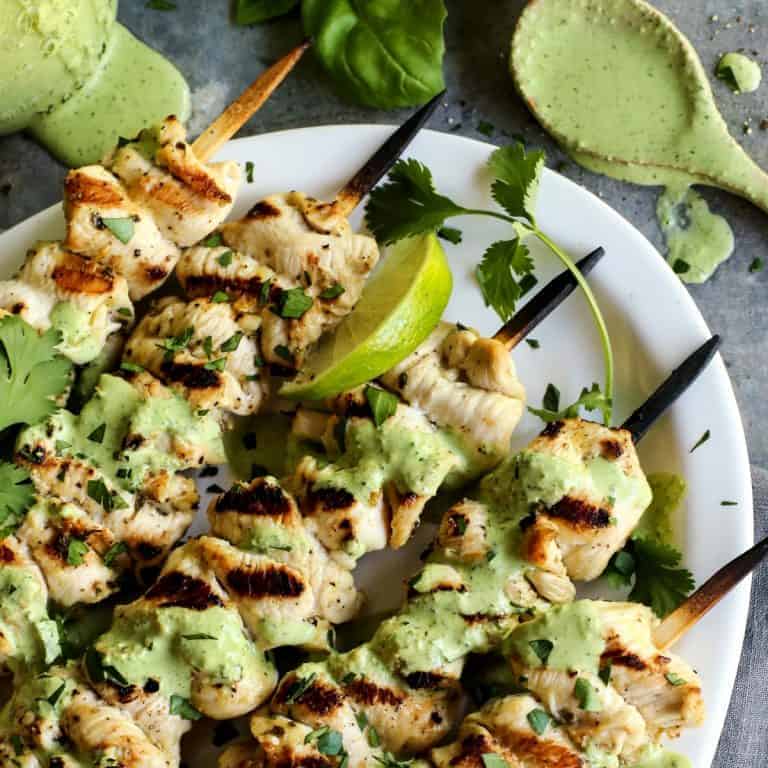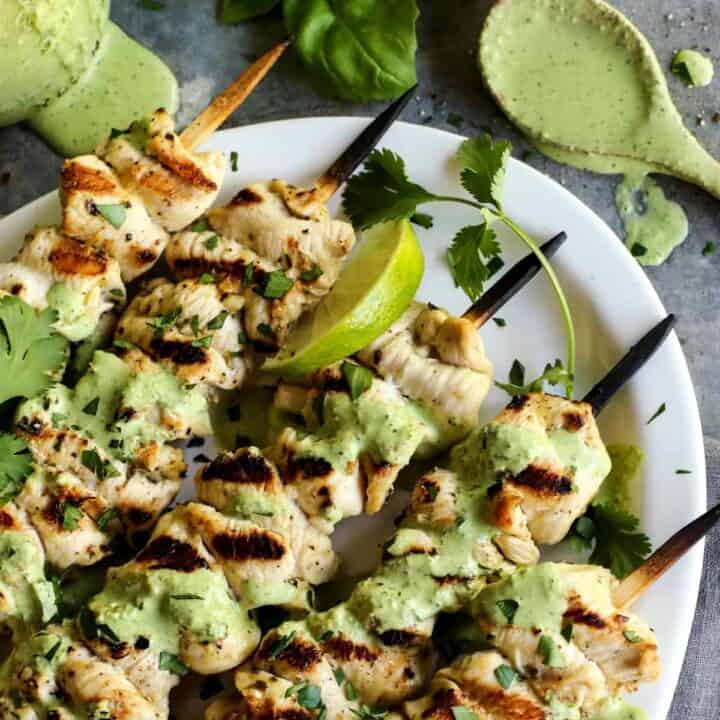 Grilled Chicken Skewers with Green Curry Yogurt Sauce
Yield: 8 servings
Prep Time: 35 minutes
Cook Time: 8 minutes
Total Time: 43 minutes
Marinated strips of chicken are skewered and then grilled until tender. I serve them with a tangy green curry sauce bursting with fresh herbs.
Ingredients
for the chicken and marinade:
1/3 c. olive oil
1/3 c. fresh squeezed lime juice
3 large cloves garlic, minced
2 tsp. brown sugar
2 tsp. dried oregano
1 tsp. ground cumin
1 tsp. kosher salt
1/4 tsp. ground black pepper
2 lbs. Gold'n Plump® Boneless Skinless Chicken Breast Fillets, sliced against the grain into long 1/4"-thick strips
for the green curry yogurt sauce:
2 c. whole milk Greek yogurt
1 c. basil leaves, chopped
1 c. cilantro leaves, chopped
1/4 c. flat-leaf parsley leaves, chopped
1/4 c. mint leaves, chopped
1/4 c. sliced scallion greens
1 large clove garlic, minced
3 T. green curry paste
1 T. minced jalapeno
fresh lime zest from 1/2 of a large lime - use a lime from the chicken marinade - this is my favorite zester
1/2 T. rice vinegar
1 tsp. olive oil
1/2 tsp. kosher salt
Instructions
*Note: If using wood skewers (these are my favorite wood skewers), be sure to let them soak in water for a few hours prior to grilling, soaking overnight is even better.
for the grilled chicken skewers: In a medium bowl that is low and wide, combine olive oil, lime juice, garlic, brown sugar, oregano, cumin, salt, and pepper. Add sliced chicken and fold to incorporate. Let sit at room temperature for 30 minutes while preparing the green curry yogurt sauce.
for the green curry yogurt sauce: Add all sauce ingredients to a blender (we love our Vitamix!) and blend until smooth. This can be made a few hours prior to grilling, if desired - just refrigerate in a covered container until ready to use. Keeps well in the refrigerator for a few days, if there should be any leftovers.
to grill: Preheat grill to medium-high heat. Make sure grates are scrubbed clean and then oiled. (To oil the grates, add some vegetable oil to a small bowl. Then fold a heavy paper towel a few times to make a smaller square. With a tongs, grasp the folded paper towel and dip it into the oil until the paper towel is drenched. Then run the paper towel over the grates, repeating until all grill grates are thoroughly oiled.) Thread the long slices of chicken onto wood or metal skewers, weaving the chicken onto the skewers in an accordion shape. Grill chicken on the two flattened, wider sides of each skewer for about 3 to 4 minutes per side, or until just cooked through and no longer opaque. Take care to not over cook, as this will result in dry chicken. Serve grilled chicken skewers with green curry yogurt sauce and additional fresh lime wedges for squeezing over the top.
Notes
from a farmgirl's dabbles
Recommended Products
As an Amazon Associate and member of other affiliate programs, I earn from qualifying purchases.
Nutrition Information:
Yield: 8
Serving Size: 1
Amount Per Serving:
Calories: 446
Total Fat: 24g
Saturated Fat: 5g
Trans Fat: 0g
Unsaturated Fat: 18g
Cholesterol: 116mg
Sodium: 1176mg
Carbohydrates: 11g
Fiber: 1g
Sugar: 6g
Protein: 45g
Nutrition information is automatically calculated by Nutritionix. I am not a nutritionist and cannot guarantee accuracy. If your health depends on nutrition information, please calculate again with your own favorite calculator.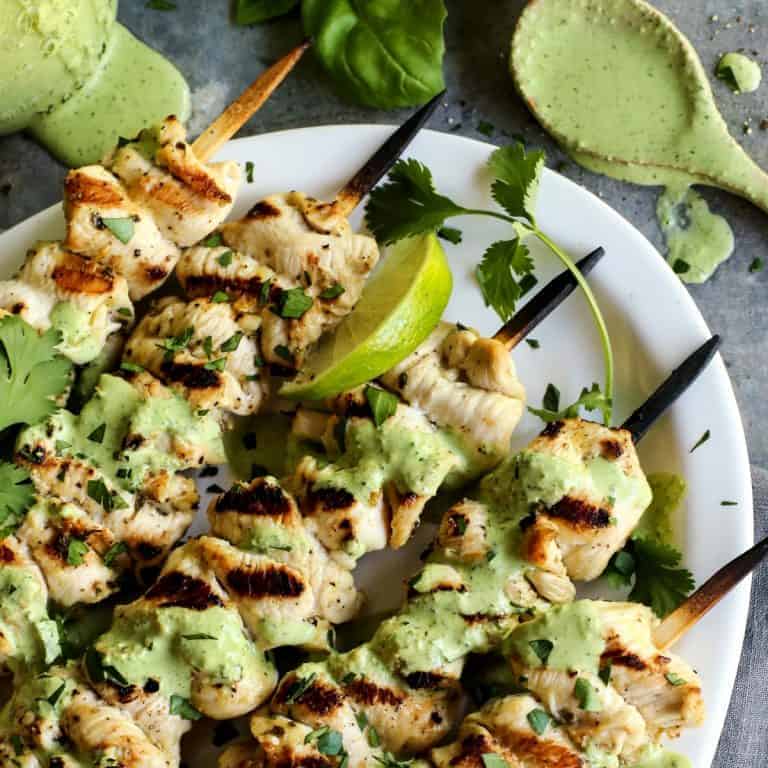 At Gold'n Plump, good chicken is their mission. Raised on family farms in Minnesota and Wisconsin, Gold'n Plump chickens are given the utmost care, with fresh, filtered water and locally sourced nutritious feed. Their chickens are raised with No Antibiotics-Ever and carry the American Humane Certified™ seal.
Connect with Gold'n Plump on their website and social media channels: Facebook, Twitter, Instagram, and Pinterest.
This post is sponsored by Gold'n Plump. I am honored to partner with them again this year to bring you delicious new chicken recipes from our kitchen and backyard grills. All opinions are 100% my own, as always. Thank you for supporting the brands that help make this site possible.