Breakfast Salad with Berry Yogurt Dressing
This post may contain Amazon or other affiliate links. As an Amazon Associate I earn from qualifying purchases.
Salad for breakfast? It's a beautiful thing! This Breakfast Salad with Berry Yogurt Dressing is a fresh and delicious way to start your day.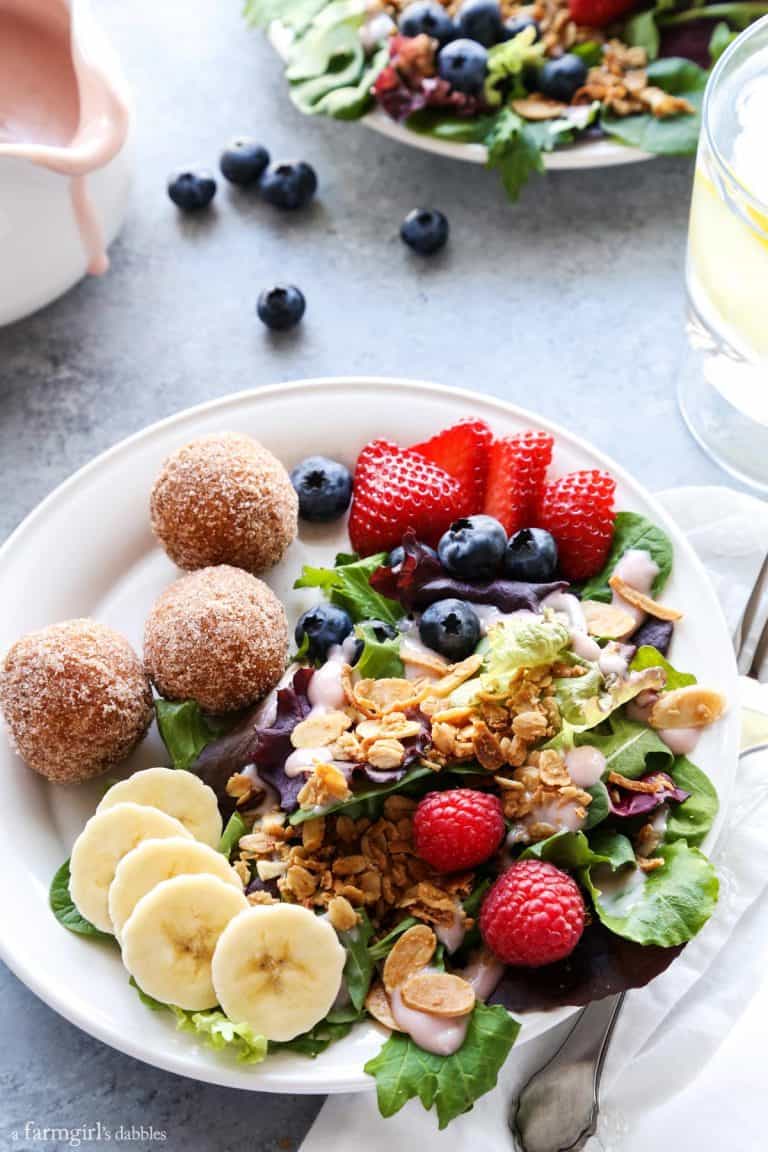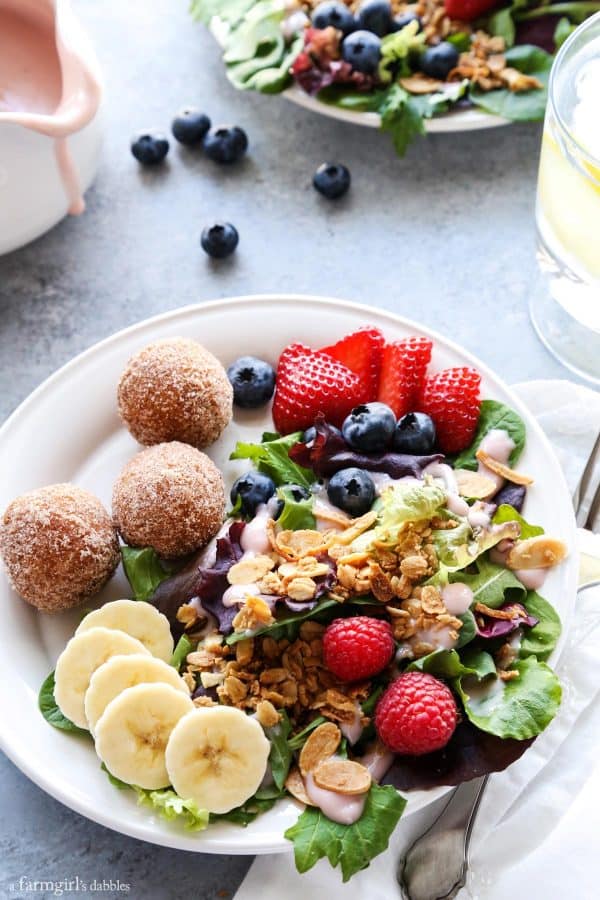 One of my favorite breakfast spots in the Twin Cities features a menu of savory morning plates, each with a small side salad of fresh greens. (The Buttered Tin >>> go there!) Of course I love the eggs and roasted potatoes and biscuits and such, but it's the contrast of the fresh salad that always makes me enjoy my breakfast just a little bit more.
I regularly enjoy salad for breakfast at home, and I just know that you're going to love this Breakfast Salad with Berry Yogurt Dressing. The other recipe that works beautifully for breakfast is my Herby Lemon Vinaigrette. BOTH, so good!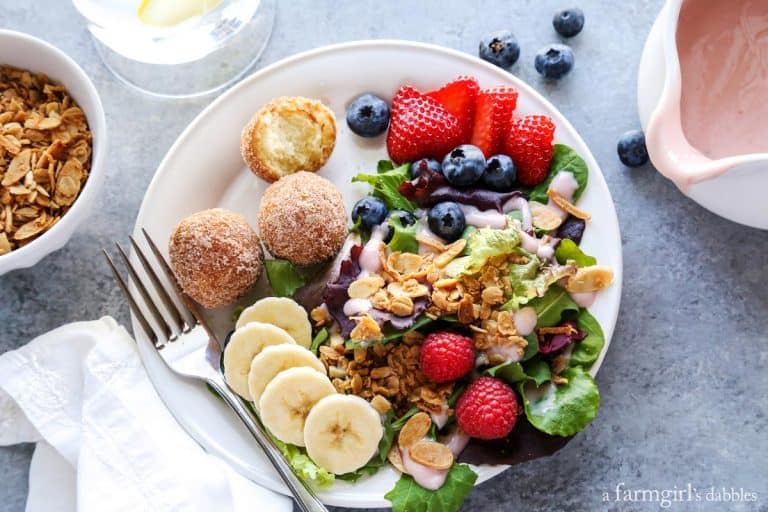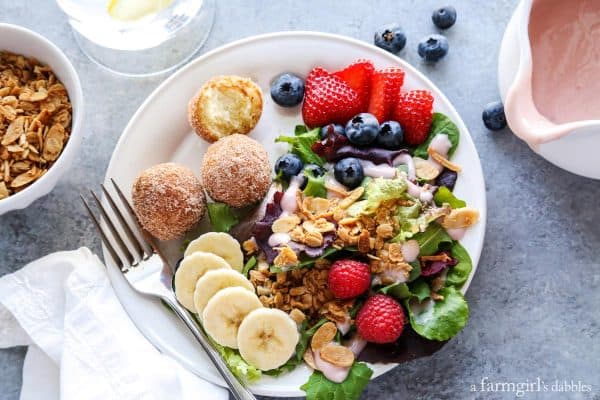 I created this salad-for-breakfast recipe for the Food & Friends section on The Pioneer Woman's site where I'm a contributor. To read the full post and grab this RECIPE for my Breakfast Salad with Berry Yogurt Dressing, just click here.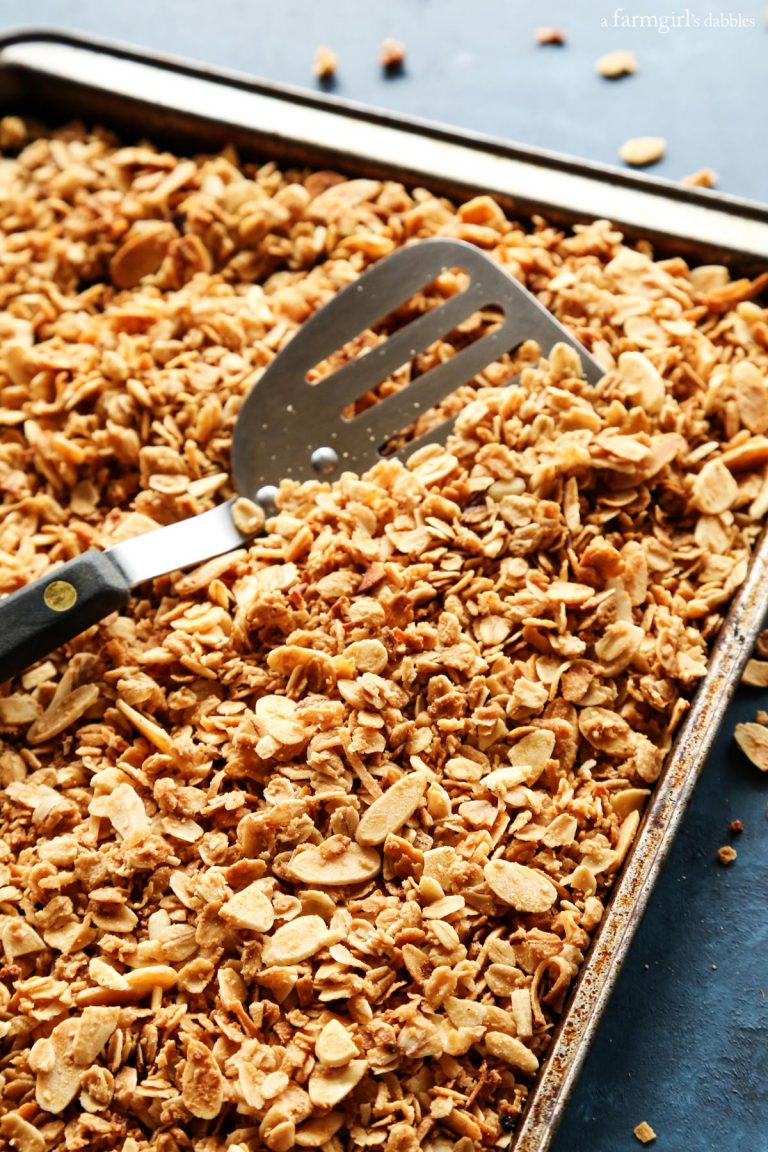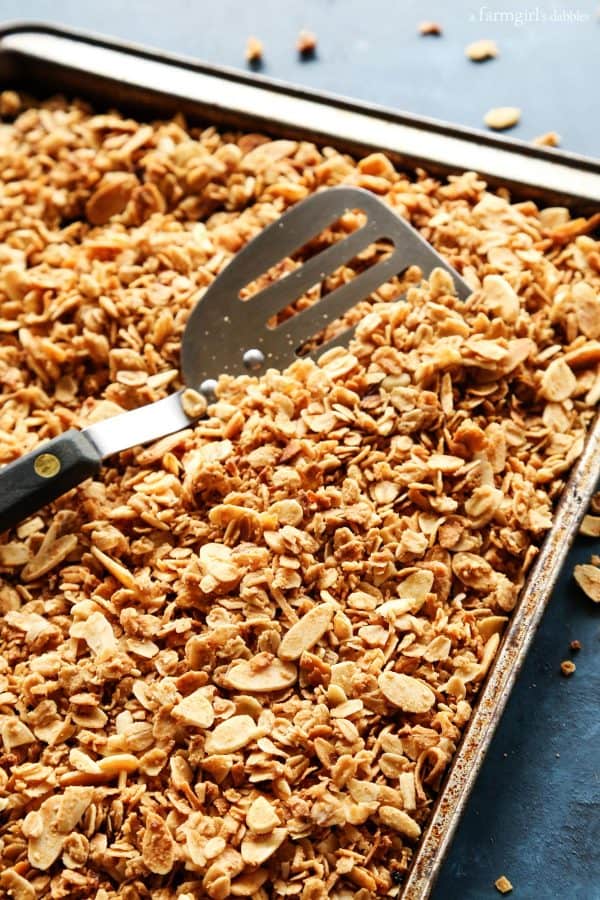 I must recommend baking a fresh batch of my favorite granola to top your breakfast salad with berry yogurt dressing. Homemade granola takes this salad to a whole new level. Plus, you'll have crispy, flavorful granola to sprinkle over many bowls of morning yogurt and fresh fruit.
I promise you, this granola is better than any store-bought variety. So worth the effort.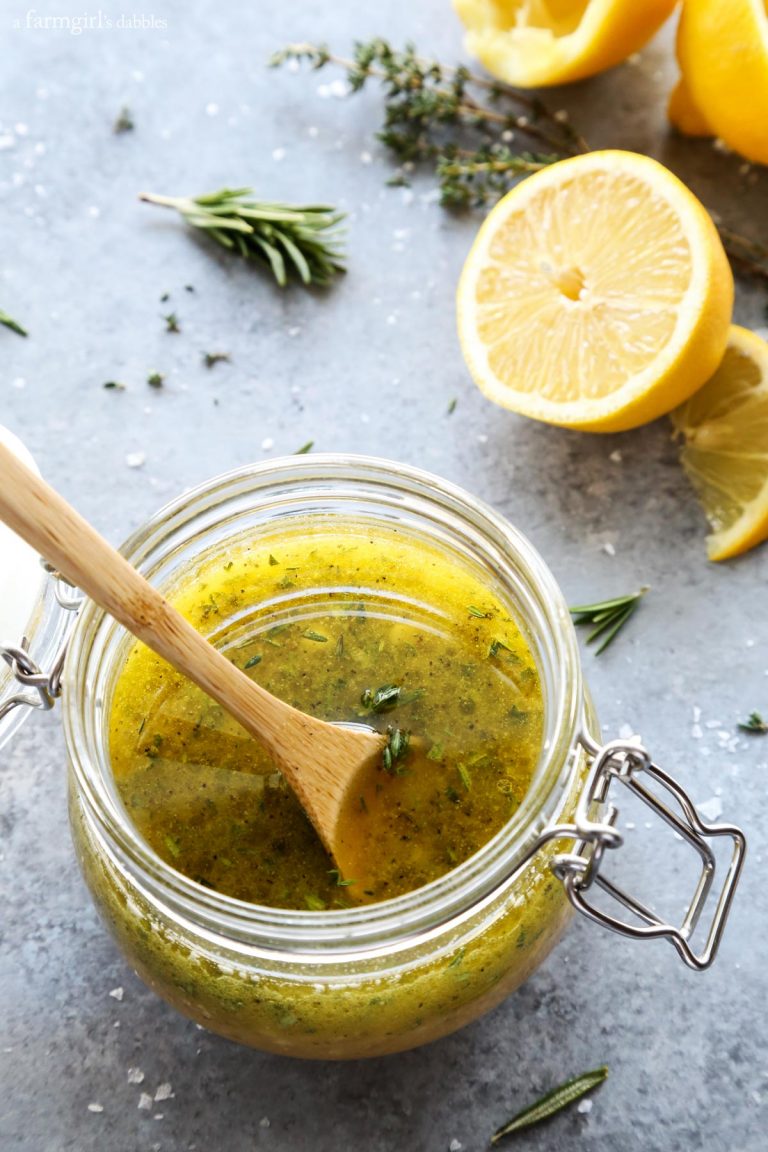 Here's the other way I like to enjoy my breakfast salads, with this bright and tasty Herby Lemon Vinaigrette.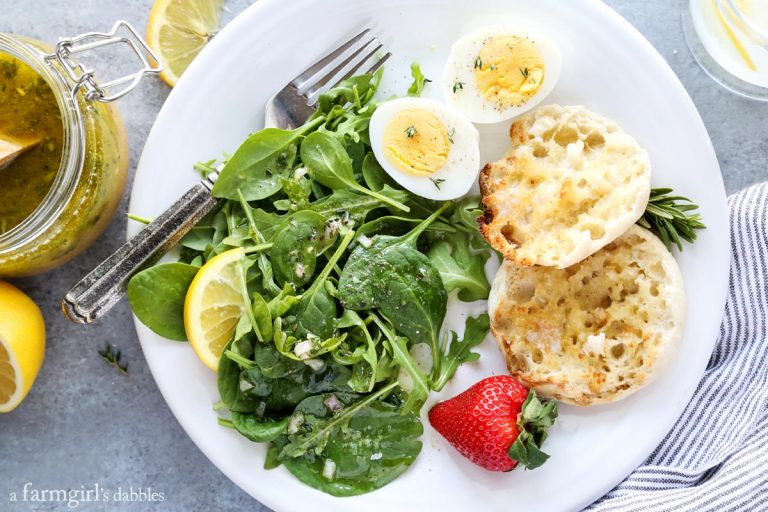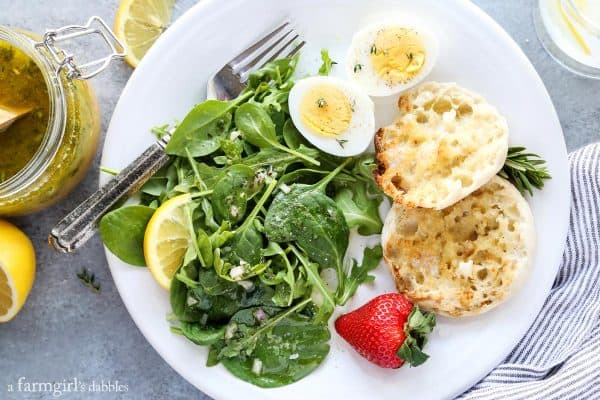 It's the perfect match with eggs and buttery toast.
Simply drizzle the citrusy vinaigrette over fresh greens (I like arugula and/or baby spinach) and finish with a sprinkling of course salt and freshly ground black pepper.
Happy Breakfast-ing!
We participate in the Amazon Services LLC Associates Program, an affiliate advertising program designed to provide a means for us to earn fees by linking to Amazon.com and affiliated sites. See our
disclosure policy
for more info.