Honey Cornbread Muffins
This post may contain Amazon or other affiliate links. As an Amazon Associate I earn from qualifying purchases.
Honey Cornbread Muffins are slightly sweet, with a moist cake-like crumb from buttermilk and butter. This is our family's favorite cornbread muffin recipe!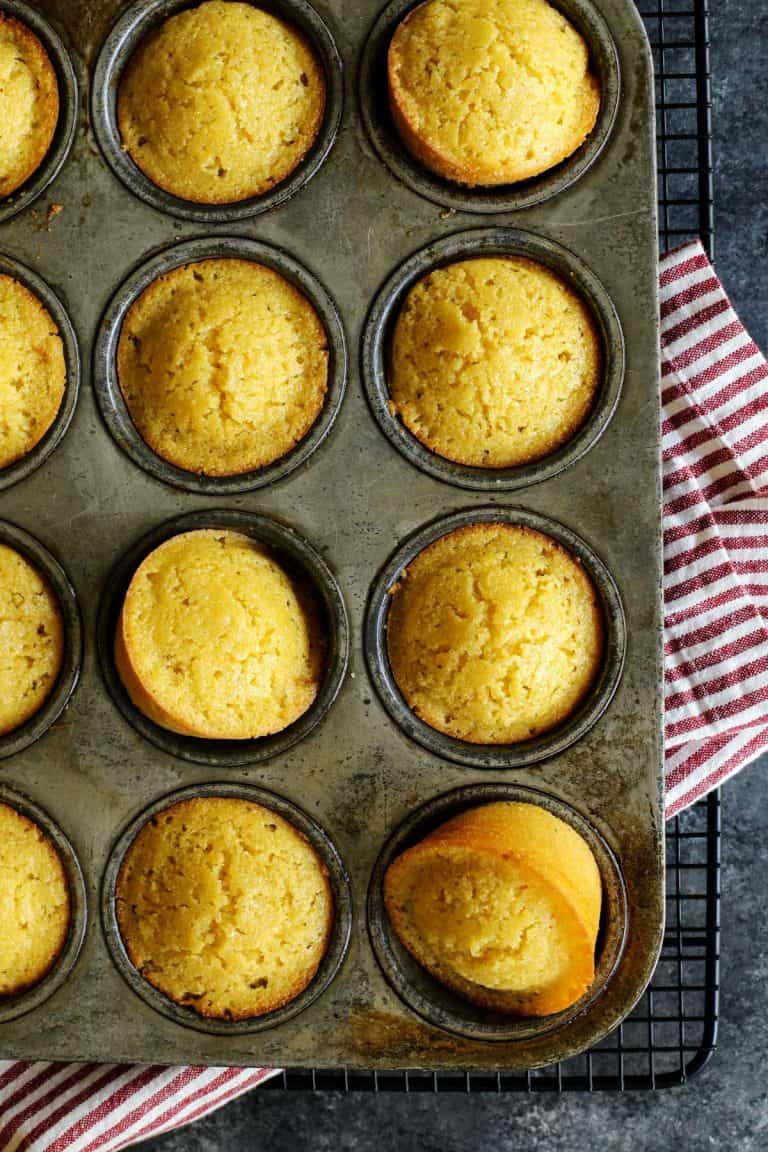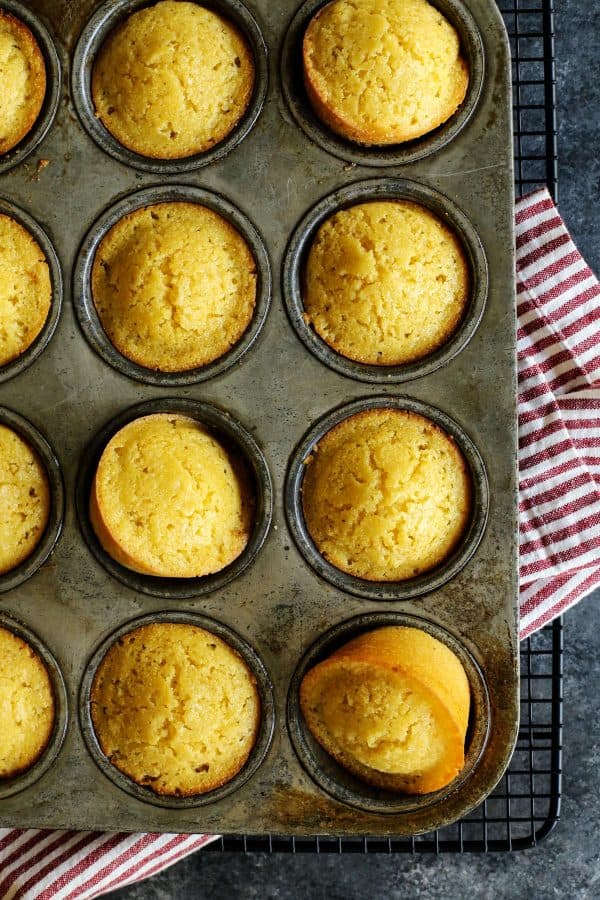 Cornbread was not a way of life for our family when I was growing up. The times when it would occasionally show up at a gathering, I would always try it. But I'd never return for seconds.
Then, as an adult, I discovered moist, sweet cornbread at a barbecue restaurant. I was in love.
For those who know me well, it's no secret how much I adore tender, fall-off-the-bone barbecue ribs. And the ribs at that restaurant were excellent. But I found myself wanting to return for the cornbread!
This recipe for Honey Cornbread Muffins is the result of a later-in-life discovery of how I was meant to enjoy cornbread forevermore. It has turned into the only cornbread muffin recipe my family wants to see on the table. I hope you like it, too!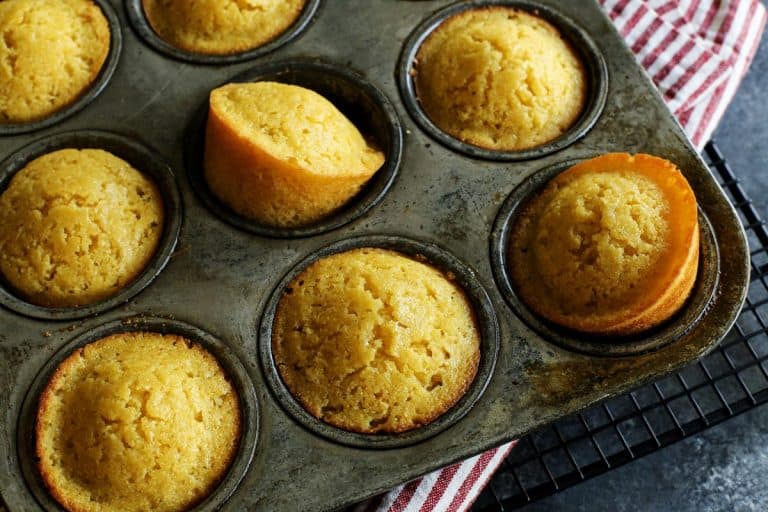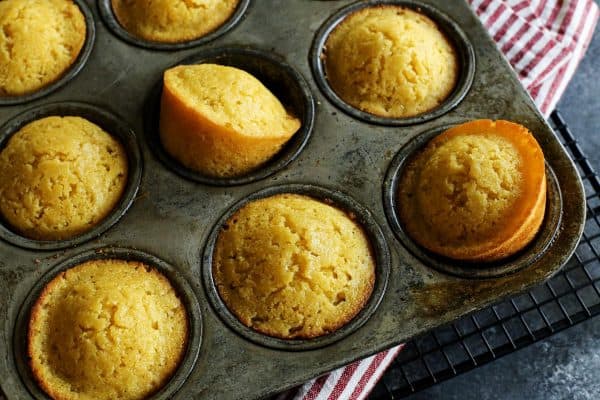 I remember well when I was testing this recipe in our kitchen. Tessa was just barely three years old, my cheery little helper. We washed the muffin tins many times and went through a good amount of corn meal.
And when the cornbread muffins were "perfect", we passed around a basket for the rest of the family to critique. Hatti, eight years old at the time, told me to, "Never make cornbread muffins any other way. Ever."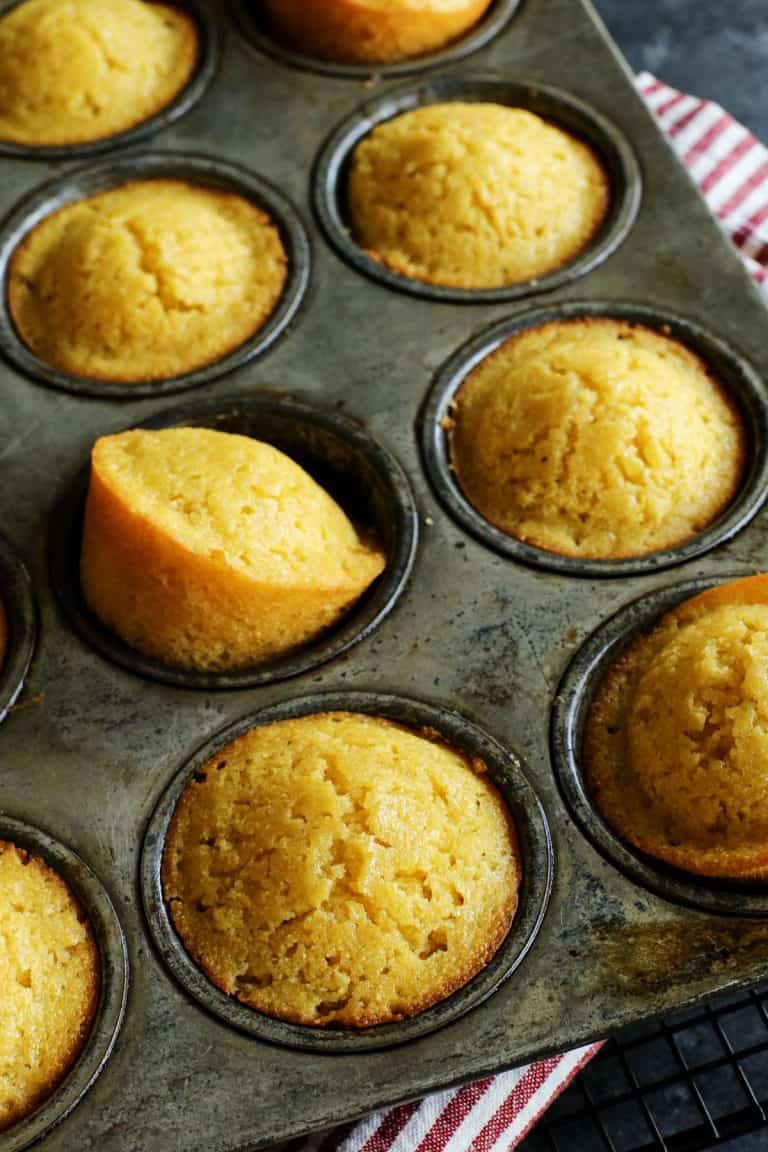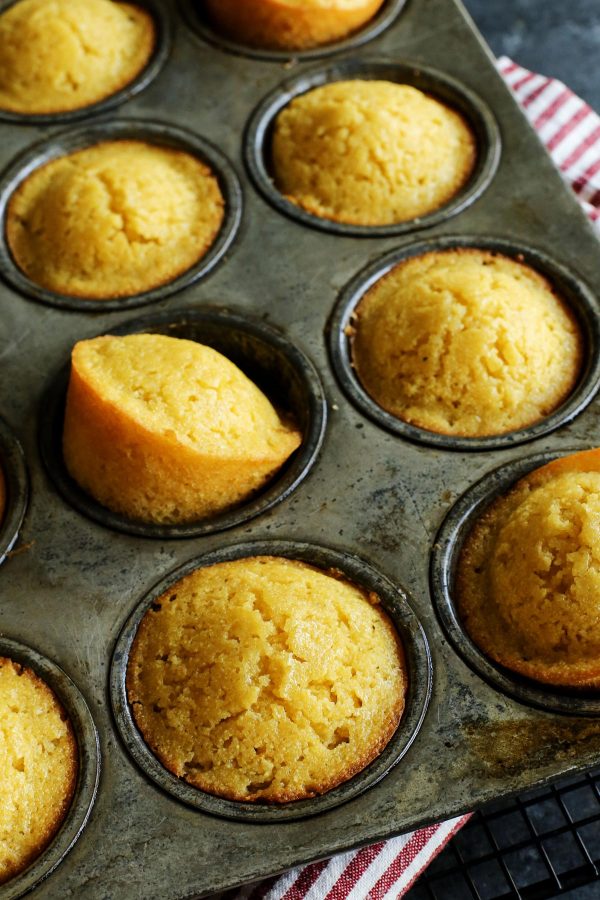 How to make honey cornbread muffins
These muffins are some of the easiest you'll ever make. I can whip these up and pull them out of the oven, in just 3o minutes of time.
This cornbread muffin recipe incorporates equal parts all-purpose flour and yellow corn meal. Because, even though I like the flavor and texture of corn meal a whole lot, too much can just be…too much.
The muffins get their rich flavor and moist crumb from buttermilk and butter. If you haven't liked cornbread in the past, because all you've had was dry and crumbly and bland…I beg you to give this cornbread recipe a try. This slightly sweetened version is sure to win you over.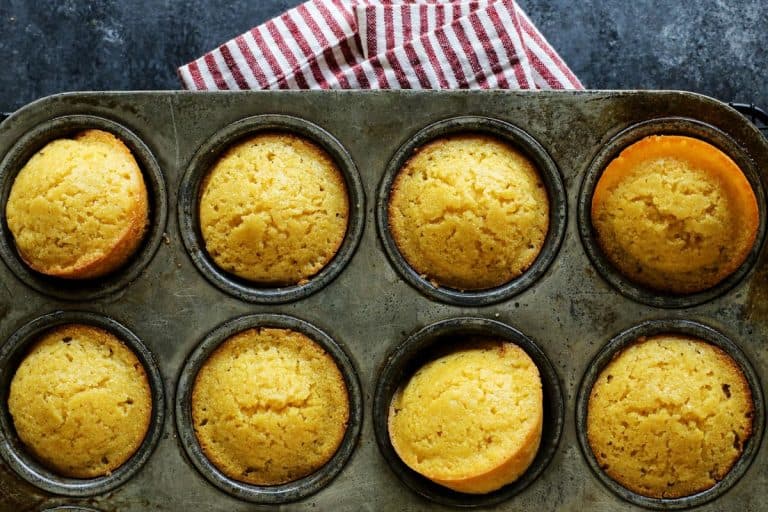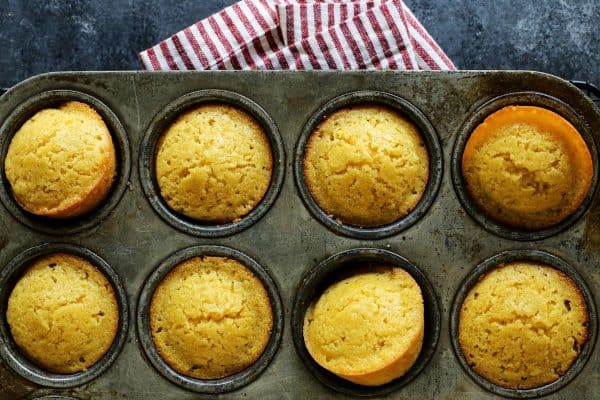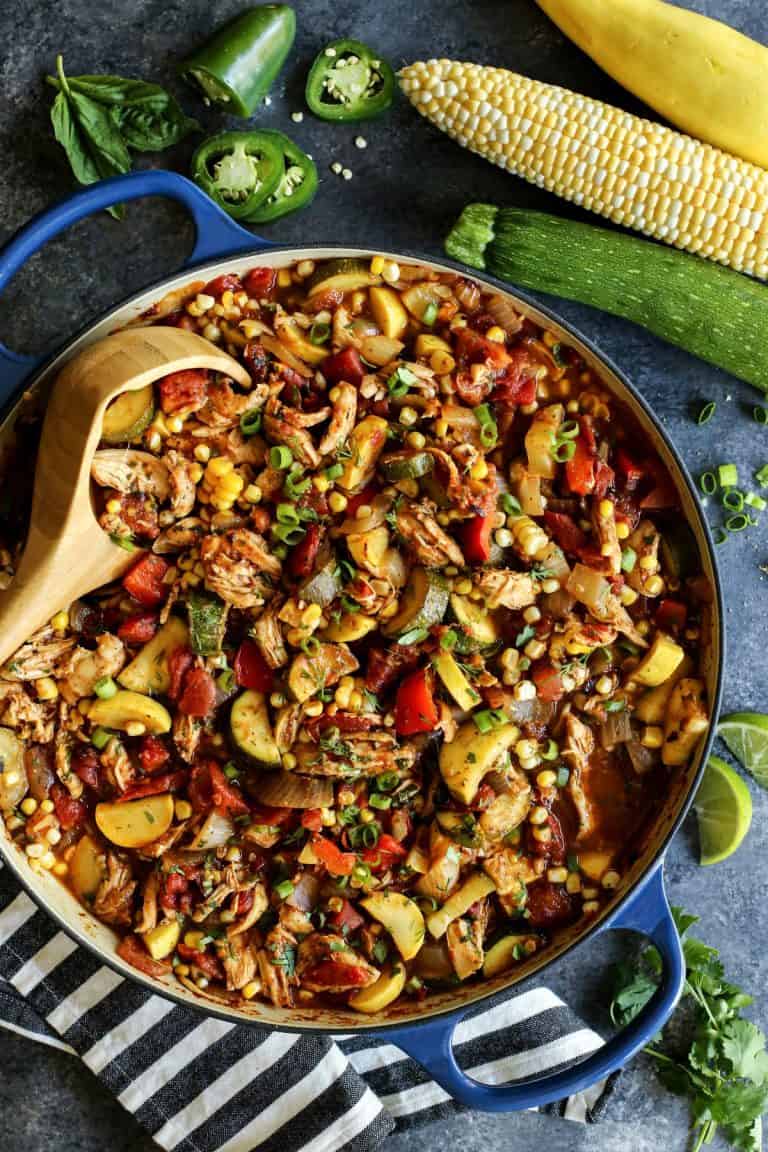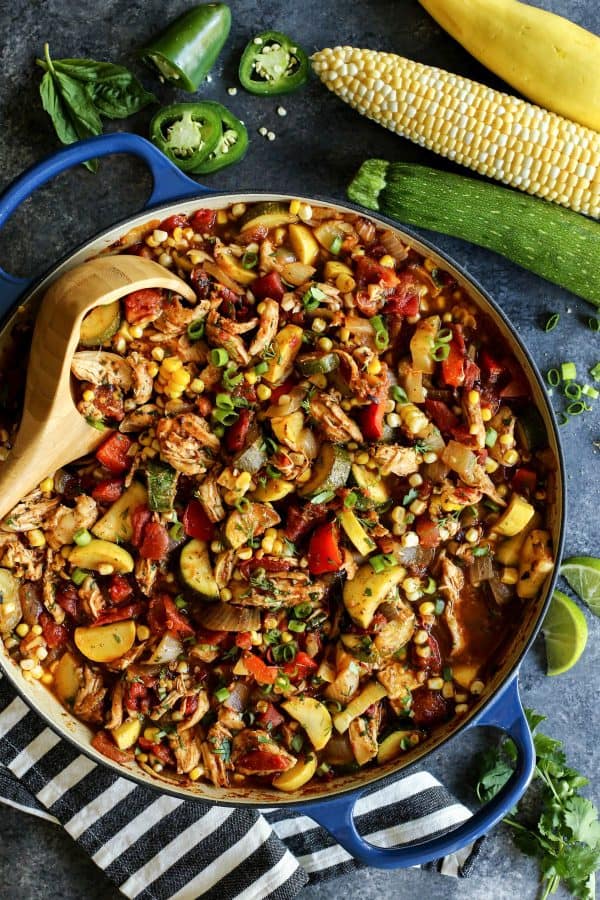 What to eat with cornbread muffins?
We make these cornbread muffins most often when there's a pot of chili waiting for us. This summer chicken chili is wonderful, incorporating fresh zucchini, yellow squash, sweet corn, and herbs. And this slow cooker chili has been a longtime family favorite.
Cornbread muffins are also great companions to most anything coming off the grill. Think beer can chicken, chipotle orange salmon, or chili lime pork tenderloin.
And anything slathered in barbecue sauce is a sure win. Try these country style barbecue pork ribs in an Instant Pot. This honey barbecue sausage meatloaf. Or this grilled barbecue chicken salad.
And, hey! These muffins freeze well. I recommend making an extra batch to pull out as a quick side for a future meal.
Like this cornbread muffin recipe? Pin it!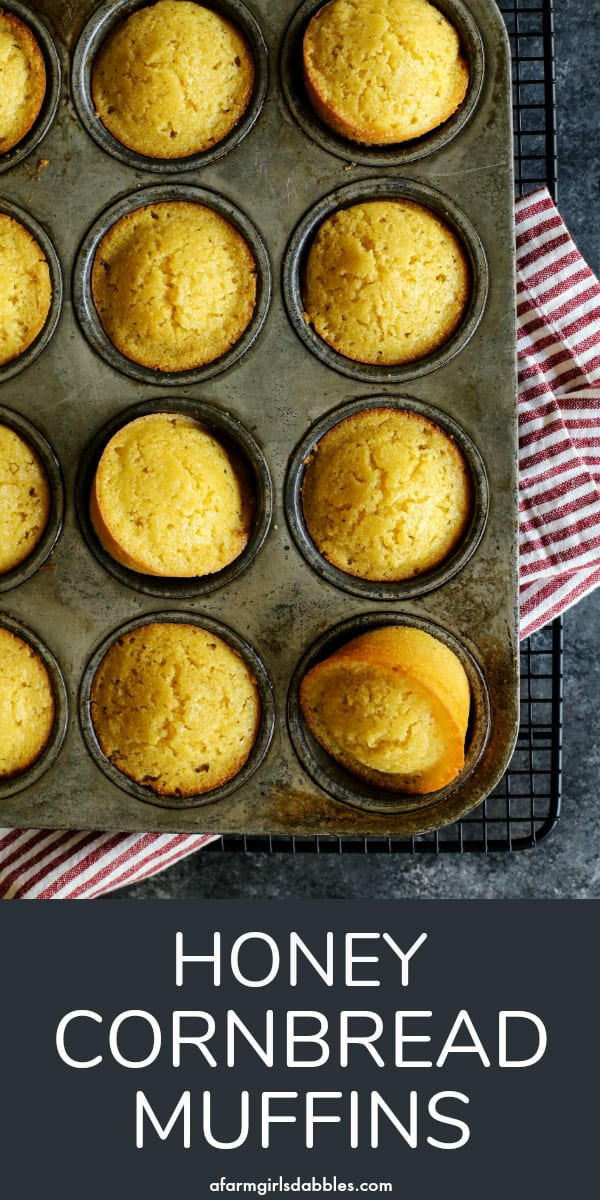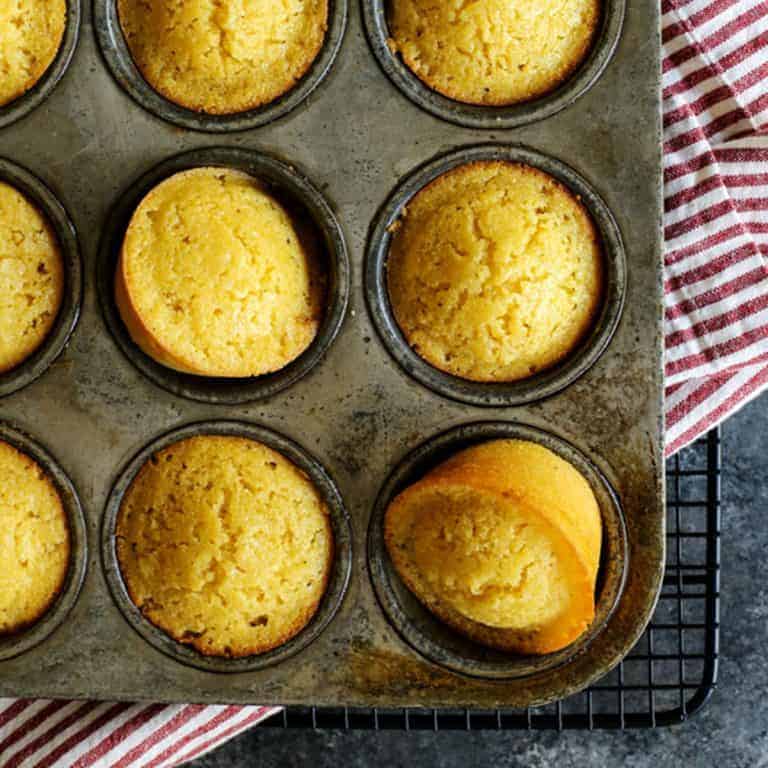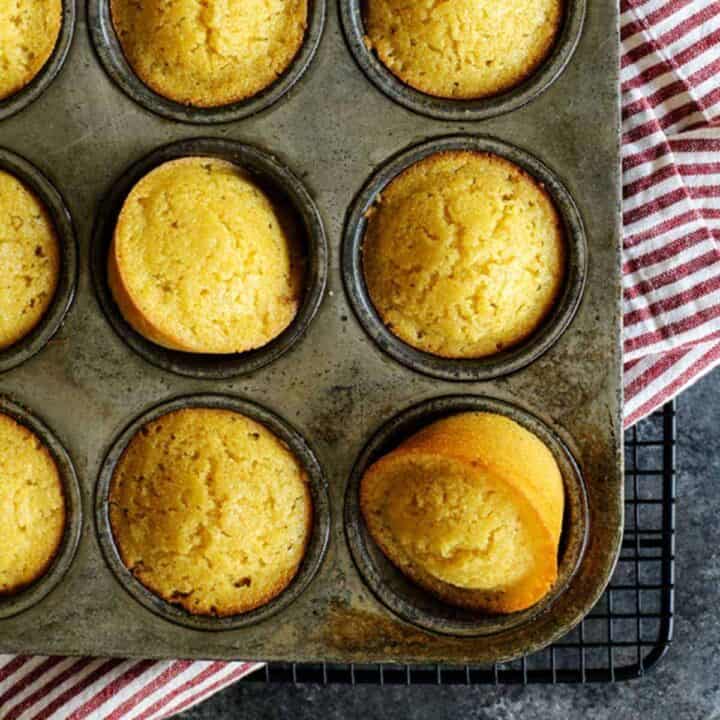 Honey Cornbread Muffins
Yield: 12 muffins
Prep Time: 15 minutes
Cook Time: 15 minutes
Total Time: 30 minutes
This recipe is quick and easy. The cornbread muffins are slightly sweet, with a wonderfully moist cake-like crumb from buttermilk and butter in the batter.
Ingredients
1 c. all-purpose flour
1/2 c. sugar
1/2 tsp. baking soda
1/2 tsp. salt
1 c. buttermilk
1/2 c. butter, melted
2 large eggs
1/4 c. honey
Instructions
Preheat oven to 375° F. Spray a standard muffin pan lightly with cooking spray, or line your pan with paper liners.
In a large bowl, mix the corn meal, flour, sugar, baking soda, and salt. In another bowl, whisk together the buttermilk, butter, eggs, and honey. Add the wet ingredients to the dry ingredients and stir until just mixed.
Divide the cornbread mixture into your prepared pan. Bake for 15 minutes, or until golden. Remove pan from oven and let muffins rest in pan for 5 minutes before placing on a rack to cool.
Notes
from a farmgirl's dabbles
Nutrition Information:
Amount Per Serving:
Calories: 211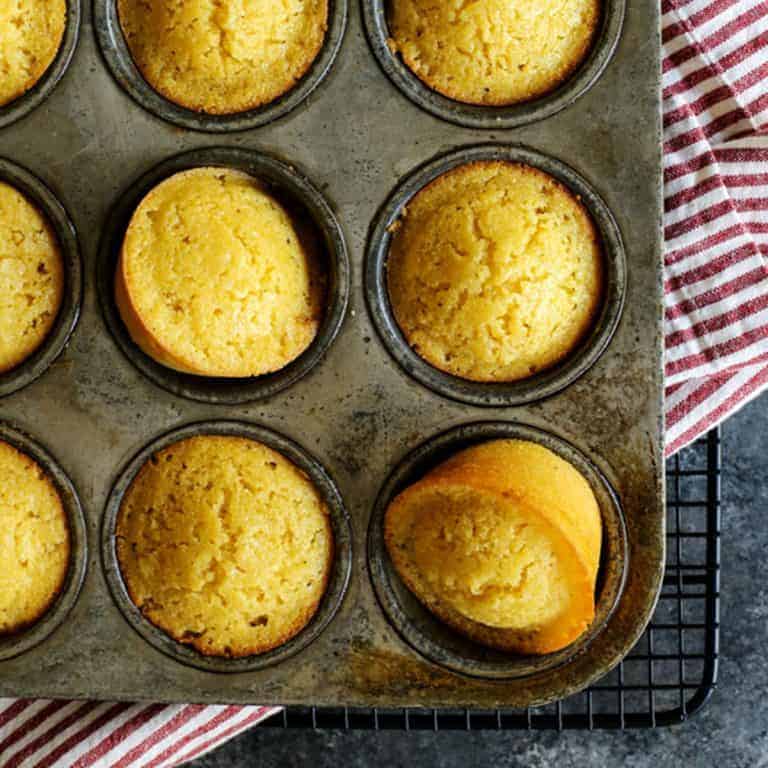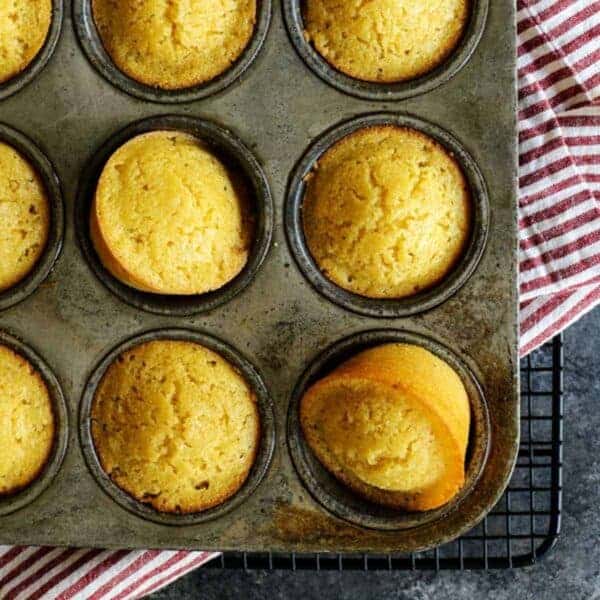 This post was previously published in 2010. Photographs and some of the text were updated in 2018.
We participate in the Amazon Services LLC Associates Program, an affiliate advertising program designed to provide a means for us to earn fees by linking to Amazon.com and affiliated sites. See our
disclosure policy
for more info.