Warm Mexico Salsa {Mexico}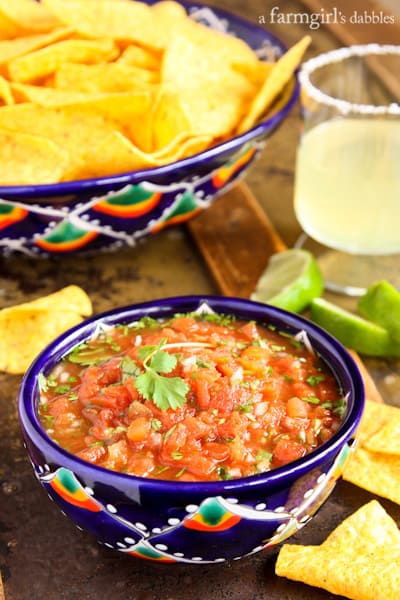 Even though I'm craving the brightness of fresh salads and striving to get my meals and sweet tooth back in shape after the holidays, it's the warm and comforting eats that I can't stay away from. It's been COLD here in the Midwest! This Warm Mexico Salsa, a lovely reminder of our recent family vacation to sunny Mexico, has helped to ease some of our below zero pain…
I think I can speak for the majority of the country when I say I'm done with this winter already. It's been a brutal week of extremely low temperatures and dangerous wind chills across the United States. Here in Minnesota, our family woke up to this on Monday morning: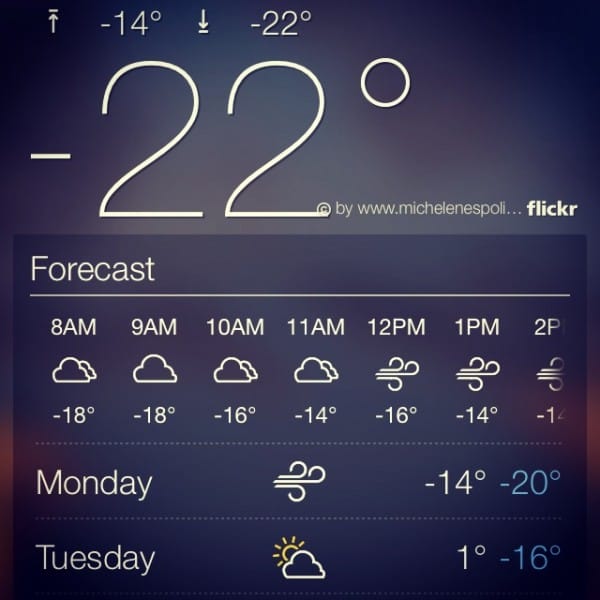 Factoring in wind chills, much of the state was experiencing temperatures that felt more like negative 40 to 50. Ouch. Our governor ordered the state's public schools to be closed on Monday. And then our own school district made the decision to remain closed on Tuesday also.
In an attempt to thaw more than my toes by the fireplace, I keep opening up a folder on my computer, brimming with warmth for my soul…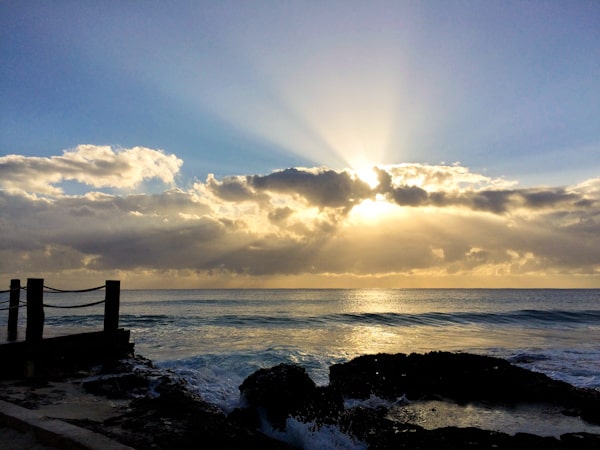 Good morning, Mexico. Oh, how I miss being greeted by your embracing warmth at the start of each day.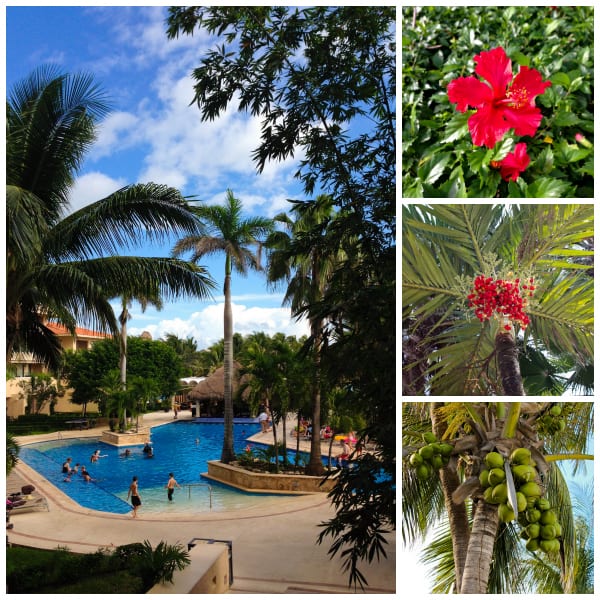 And the colors…lush greens against stunning blue sky and sea. Such contrast to what I see now looking out into our own backyard, a scene almost entirely in black and white.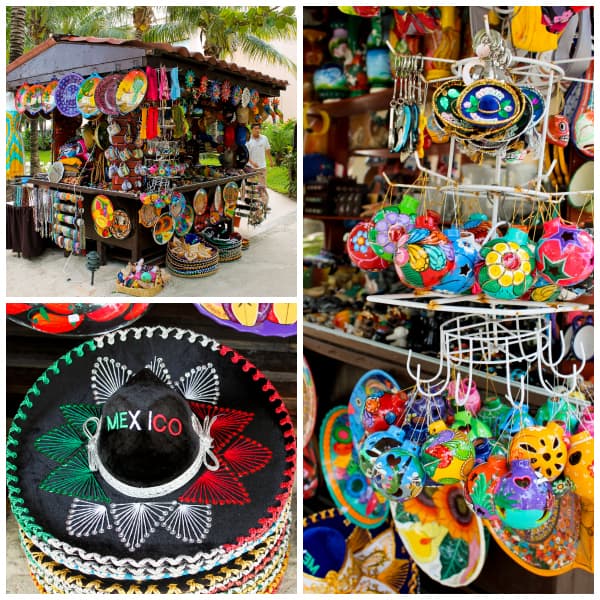 I'm so glad I decided to take a chance in transporting a few pieces of Mexico's vibrant pottery back home in my suitcase. I love the memories – warm sights, sounds, tastes – that come flooding back as I fill my brightly painted cobalt bowls with tortilla chips and warm Mexico salsa. With a salty rimmed margarita, it's a fiesta all over again. It's not quite the same as enjoying it in my swimsuit, with sand between my toes and the warm Caribbean waters rolling onto the shore, but it'll just have to do.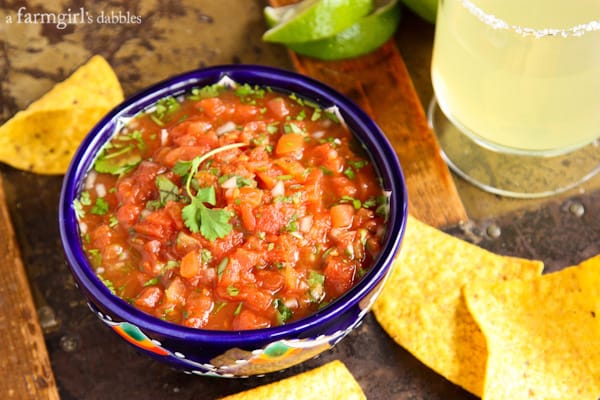 Of all the places we ate at while vacationing in Mexico, the El Patio restaurant at our resort was my favorite. It's the first place where I've ordered mole and actually loved it, and where my husband and brother-in-law ordered Mexican coffee, complete with a flaming side show act that thrilled our family and the entire restaurant.
But it was the baskets of chips and bowls of warm salsa on our tables that kept our love for Mexico flowin'. The staff kept them full, while we did our best to empty them. Again and again.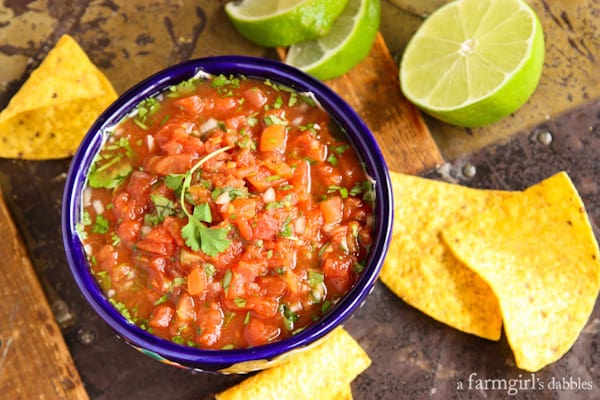 I have never eaten warmed salsa, except for the times when I can't keep my chips out of the pot on the stove as I'm canning fresh salsa in the summer. But there at El Patio, the salsa was served in small terra cotta colored bowls, and it was warm. Not warm as in spicy hot, but warm as in temperature. And it gave the salsa such a different feel. I loved it!
The salsa itself was extremely mild, which I was not expecting. I thought there would be heat and hot peppers and some kaboom! But I get it…I'm sure it's much more acceptable to all the North American travelers the resort caters to.
This salsa is perfect for making any time of year, as it utilizes canned tomatoes. But you can bet I'll be making it with fresh tomatoes from the garden come August. It's mild and comforting, and tastes way better than jars of salsa from the grocery store shelf. Just be sure to serve it warm, eat it warm. Heck, try warming up any of your own favorite salsas, too. I hope you find it as much of a revelation as I did.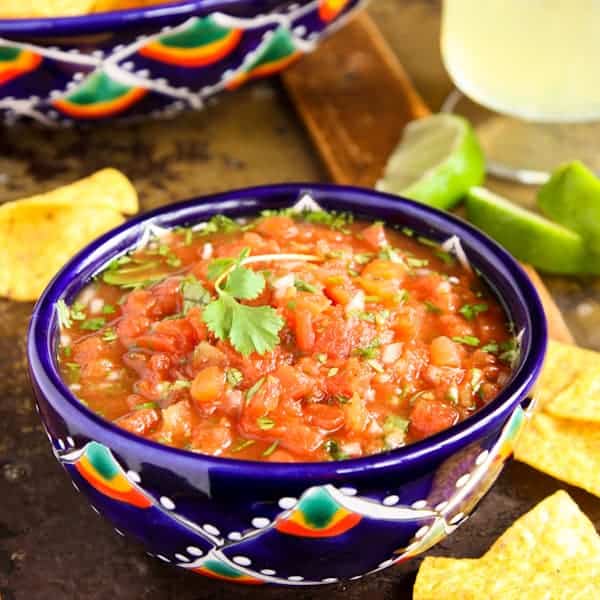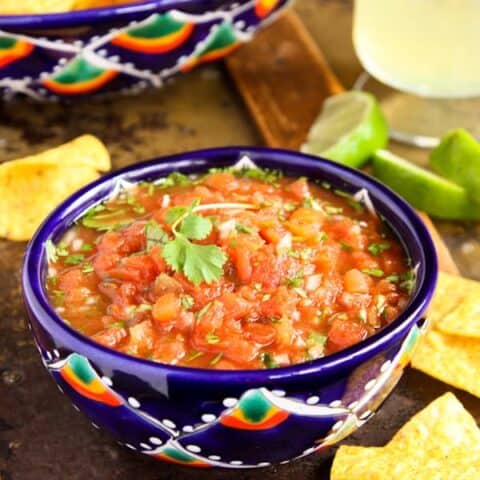 Warm Mexico Salsa
Yield: 4 cups
Prep Time: 5 minutes
Cook Time: 2 minutes
Total Time: 7 minutes
This Warm Mexico Salsa, a lovely reminder of our recent family vacation to sunny Mexico, is so addicting. You know you want to grab some chips and dig into a bowl of homemade salsa!
Ingredients
1 28-oz. can petite diced tomatoes
3 large garlic cloves
1/4 c. finely chopped white onion
1/2 c. finely chopped fresh cilantro
zest and juice from one fresh lime
1 T. brown sugar
1 tsp. cumin
1/2 tsp. kosher salt
1/4 tsp. freshly ground black pepper
Instructions
Combine all ingredients in a medium bowl. Feel free to add some minced jalapeño if you like a little heat. This is best when prepared a few hours before eating, to let the flavors mingle. Just cover and refrigerate for a few hours or overnight.
When ready to serve, place in a microwave-safe bowl and heat gently, stirring regularly, until warm. Or serve salsa in a small crock to keep warm. Serve salsa warm with tortilla chips.
Nutrition Information:
Yield: 8
Serving Size: 1
Amount Per Serving:
Calories: 46
Total Fat: 0g
Saturated Fat: 0g
Trans Fat: 0g
Unsaturated Fat: 0g
Cholesterol: 0mg
Sodium: 279mg
Carbohydrates: 11g
Fiber: 2g
Sugar: 8g
Protein: 1g
Nutrition information is automatically calculated by Nutritionix. I am not a nutritionist and cannot guarantee accuracy. If your health depends on nutrition information, please calculate again with your own favorite calculator.
Thank you to Mom, Cheryl, and Jessica for sharing your photos in this post! xo