Quick Pickled Carrots
This post may contain Amazon or other affiliate links. As an Amazon Associate I earn from qualifying purchases.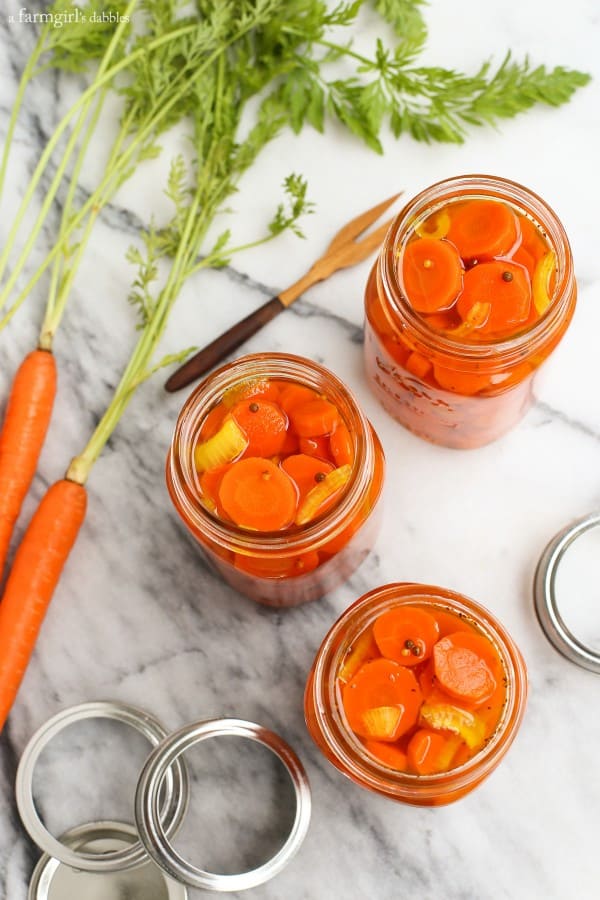 Pickled carrots and other vegetables are the ideal foil to a meal of rich and tender pulled pork or beef, a match made in heaven. I'm also quite fond of eating pickled veggies with a couple of fried eggs…they perk up any breakfast, lunch, or dinner. Tuck them into sandwiches. Top your tacos. Add them to your favorite salads. Or…eat them straight-up, piled high in a little bowl, all to your smug pickle-loving self.
These Quick Pickled Carrots , which are on the sweet side with no spicy heat, can be jarred and chilling in your fridge in no time at all. No special canning equipment or processing is needed. If you can boil water, you can make quick pickled carrots!
I created these pickled carrots for The Pioneer Woman's website, where I am a regular contributor to Ree's Food & Friends section. Click here to get the recipe on The Pioneer Woman's site!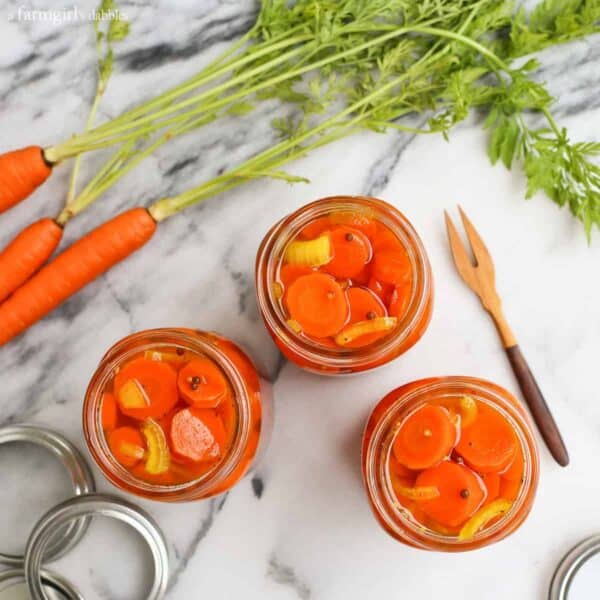 We participate in the Amazon Services LLC Associates Program, an affiliate advertising program designed to provide a means for us to earn fees by linking to Amazon.com and affiliated sites. See our
disclosure policy
for more info.