German Potato Salad
This post may contain Amazon or other affiliate links. As an Amazon Associate I earn from qualifying purchases.
This German Potato Salad is tangy, smoky, and sweet…my idea of the perfect kind of salad!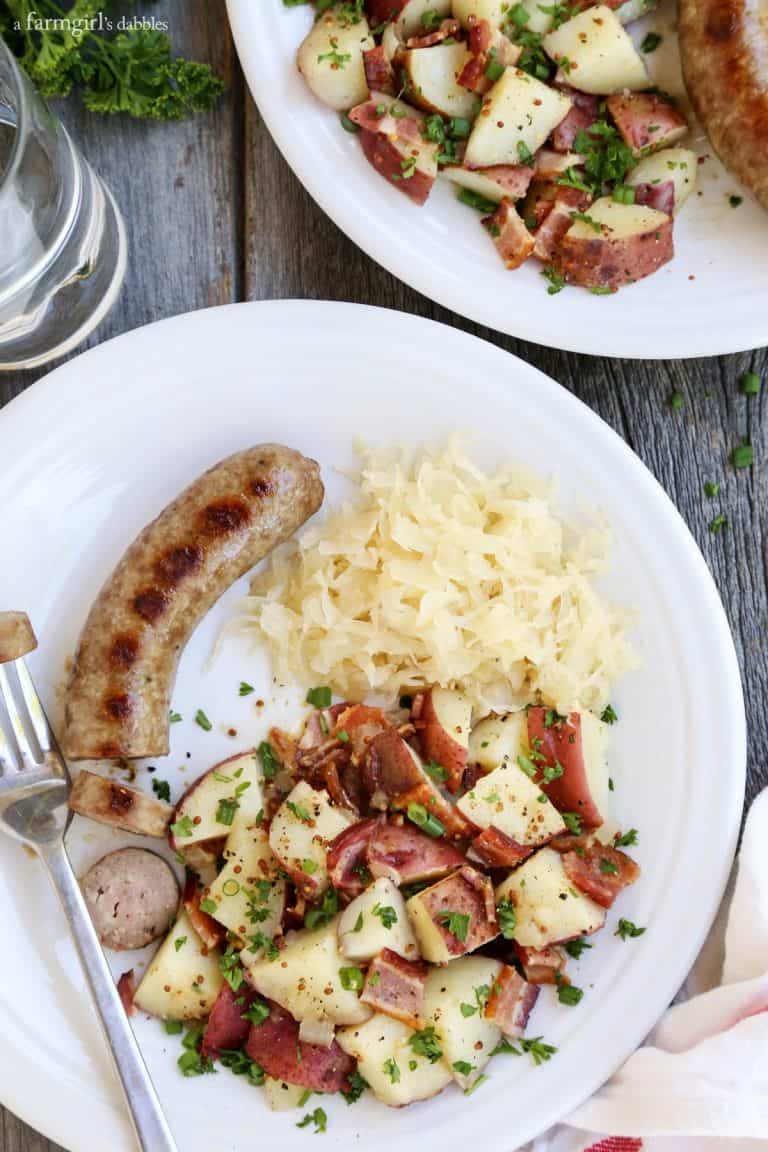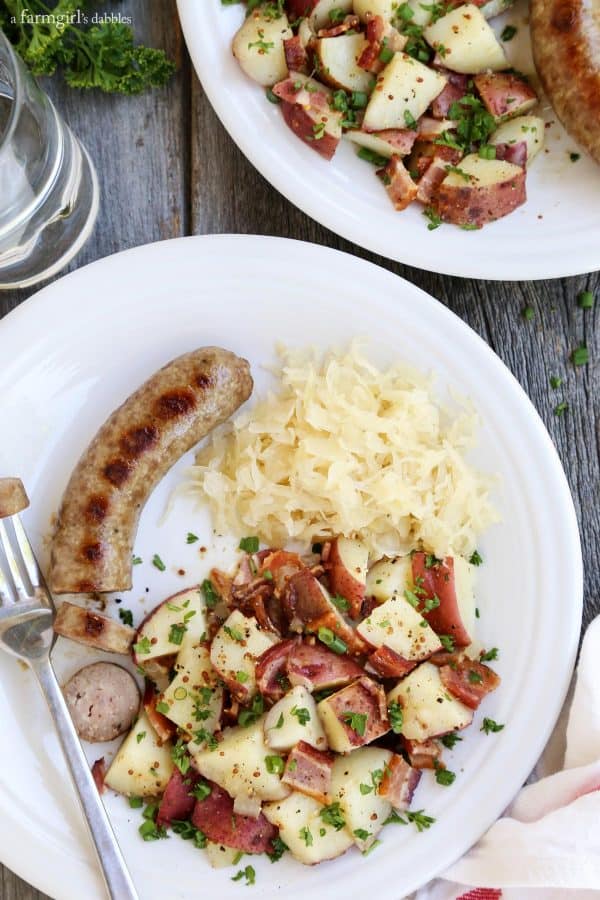 Growing up in a family with German ancestry on both sides, it should come as no surprise that potatoes and sauerkraut and any variety of sausage were common dishes at our table. But it wasn't until about six years ago, while on vacation with my husband and two young daughters in the Black Hills of South Dakota, that I had my first experience with authentic German Potato Salad.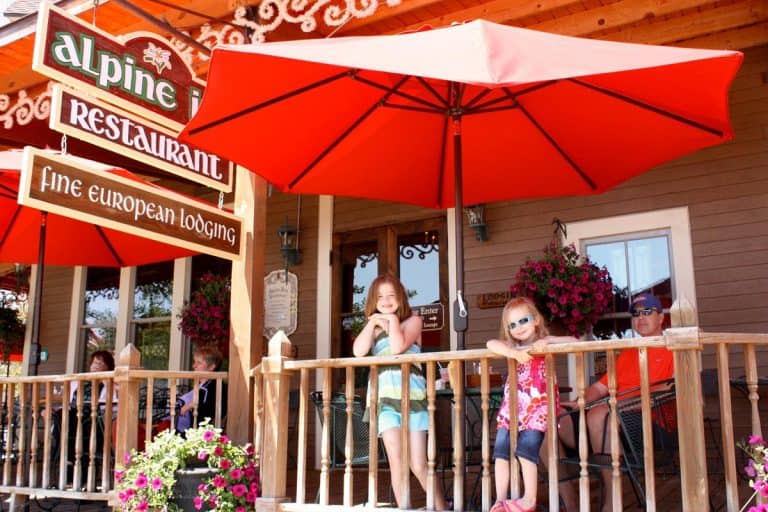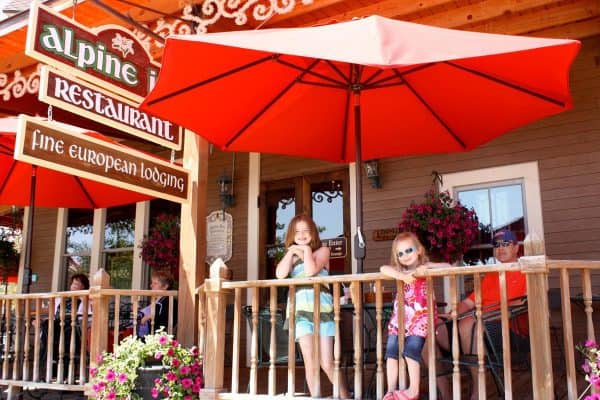 While my family was waiting our turn to board the 1880 Train, a vintage steam locomotive near Mt. Rushmore, it was recommended that we eat lunch at the Alpine Inn. Located just across the street from the train depot, we were seated at a sweet little table on the restaurant's covered porch, giving our daughters a front row seat to all the locomotive action. As I perused a menu that included spaetzle, schnitzel, and loads of red cabbage, my eyes caught sight of the German potato salad that accompanied the smoked bratwurst. When the waitress explained this new-to-me rendition of potato salad, I knew I had to try it.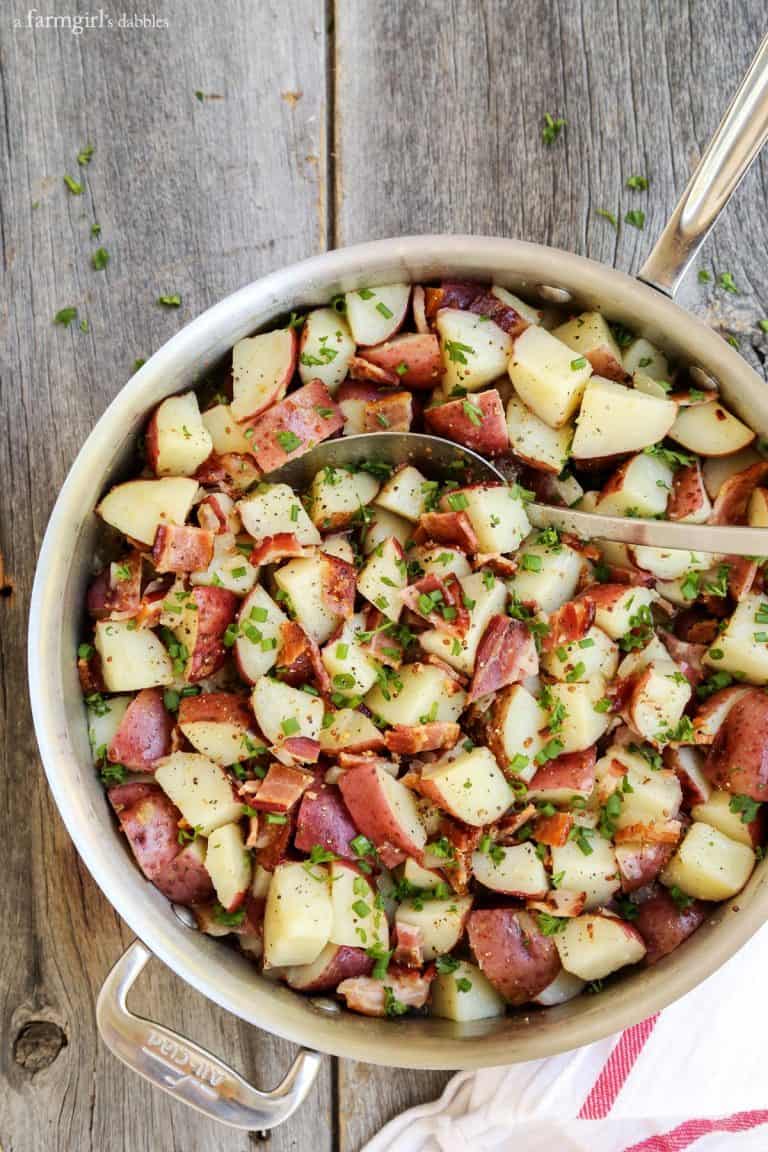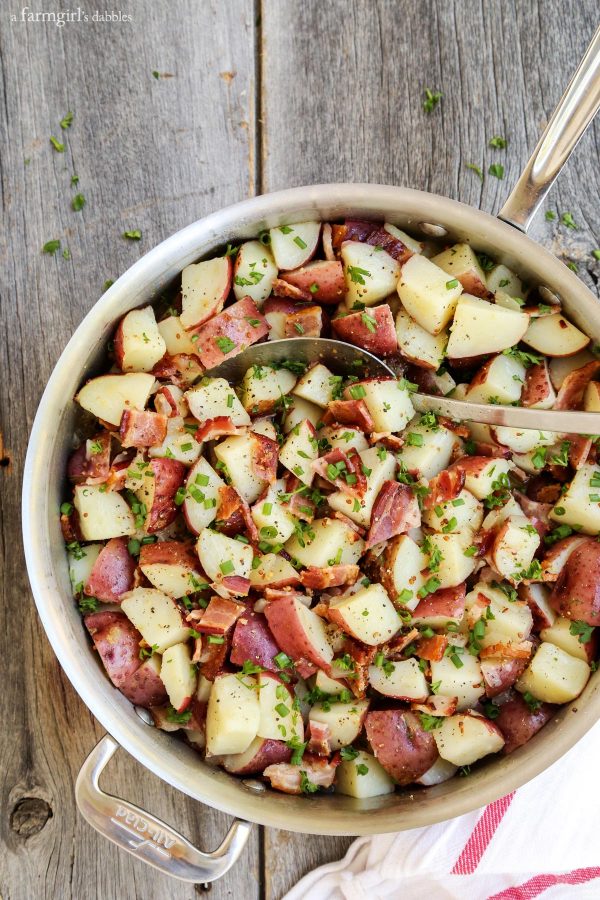 The thing that makes this potato salad radically different from any that I had ever eaten before, is that it's most often served warm. I also really like that there's big BACON bites and a tangy vinegar/mustard dressing…no mayo in this one!
I created this recipe for the Food & Friends section on The Pioneer Woman's site where I'm a regular contributor. To read the full post and grab this RECIPE for German Potato Salad, just click here!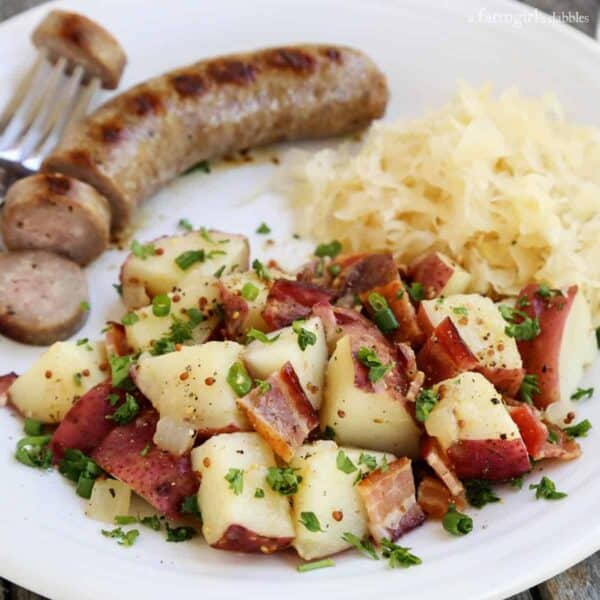 We participate in the Amazon Services LLC Associates Program, an affiliate advertising program designed to provide a means for us to earn fees by linking to Amazon.com and affiliated sites. See our
disclosure policy
for more info.