Chicken Wild Rice Casserole with Gruyere
This post may contain Amazon or other affiliate links. As an Amazon Associate I earn from qualifying purchases.
This Chicken Wild Rice Casserole with Gruyere is comfort food at its best. It's creamy and flavorful, and topped with an irresistible crown of buttery, crunchy croutons.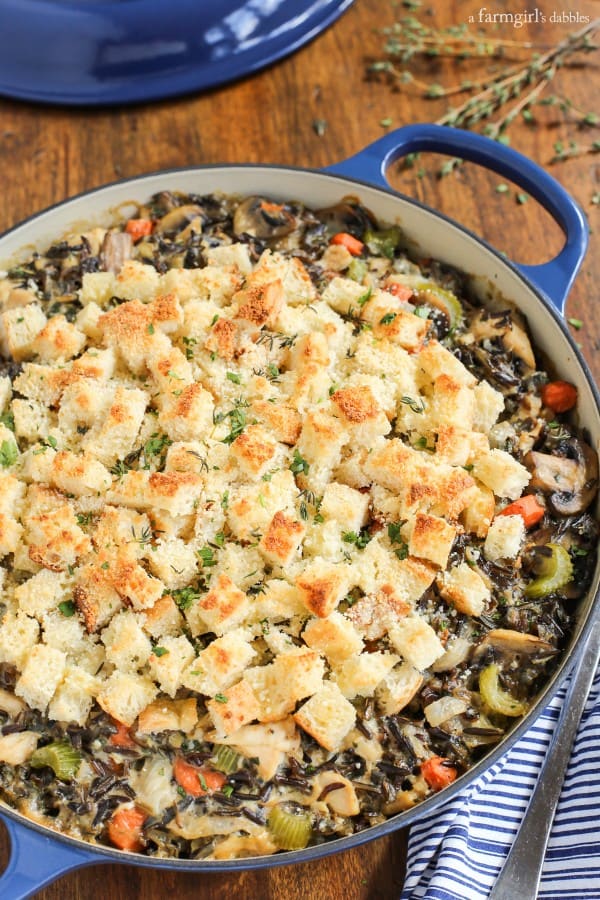 When the temperatures plummet here in Minnesota, mealtime cravings turn immediately to comfort food. Our kitchens undergo an irrepressible desire to turn out pots of steaming soups, bubbling casseroles, and slow-braised meats. It's the remedy our chilled bodies are aching for. And it's what they deserve!
Wild rice is at the heart of this Chicken Wild Rice Casserole with Gruyere, and at the heart of many a Minnesotan. It's our official state grain, after all. If you're not familiar with its deliciousness, I strongly encourage you to give this casserole a try. Also be sure to check out my creamy chicken and wild rice soup – it's been a long time favorite recipe with our family and friends.
I created this recipe for Chicken Wild Rice Casserole with Gruyere for The Pioneer Woman's website, where I am a regular contributor to Ree's Food & Friends section. Click here to get the recipe on The Pioneer Woman's site!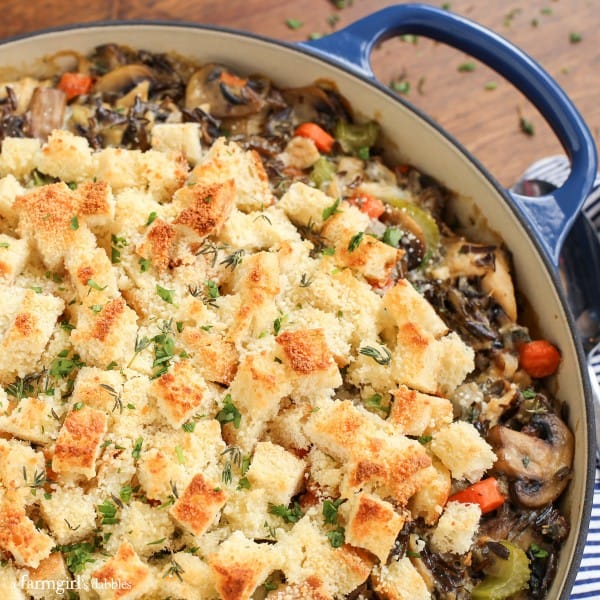 We participate in the Amazon Services LLC Associates Program, an affiliate advertising program designed to provide a means for us to earn fees by linking to Amazon.com and affiliated sites. See our
disclosure policy
for more info.