Mediterranean Chopped Salad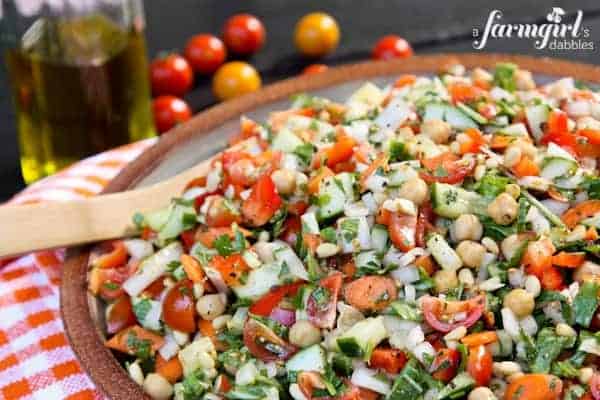 Before my sisters and their kiddos came to stay with us this past summer, I knew I wanted to plan a special meal for their final evening with us. Because we just don't have that many opportunities to spend a few days together to relax and play and catch up on life, and I like to think that a table full of good eats is a special blessing on family and friends.
My sisters and I had saved these days on our busy calendars months in advance, and I was determined to ensure our shared hours together were tasty ones. I aimed to create a meal that was not only delicious, but one that made my sisters feel special. And I couldn't get Egypt out of my mind.
I am the oldest of three girls. My middle sister, Cheryl, lived in Cairo, Egypt for almost 3 years with her family, and returned to the USA just as the 2011 revolution began. While they were living there, all of my family had an opportunity to visit Egypt and stay with them.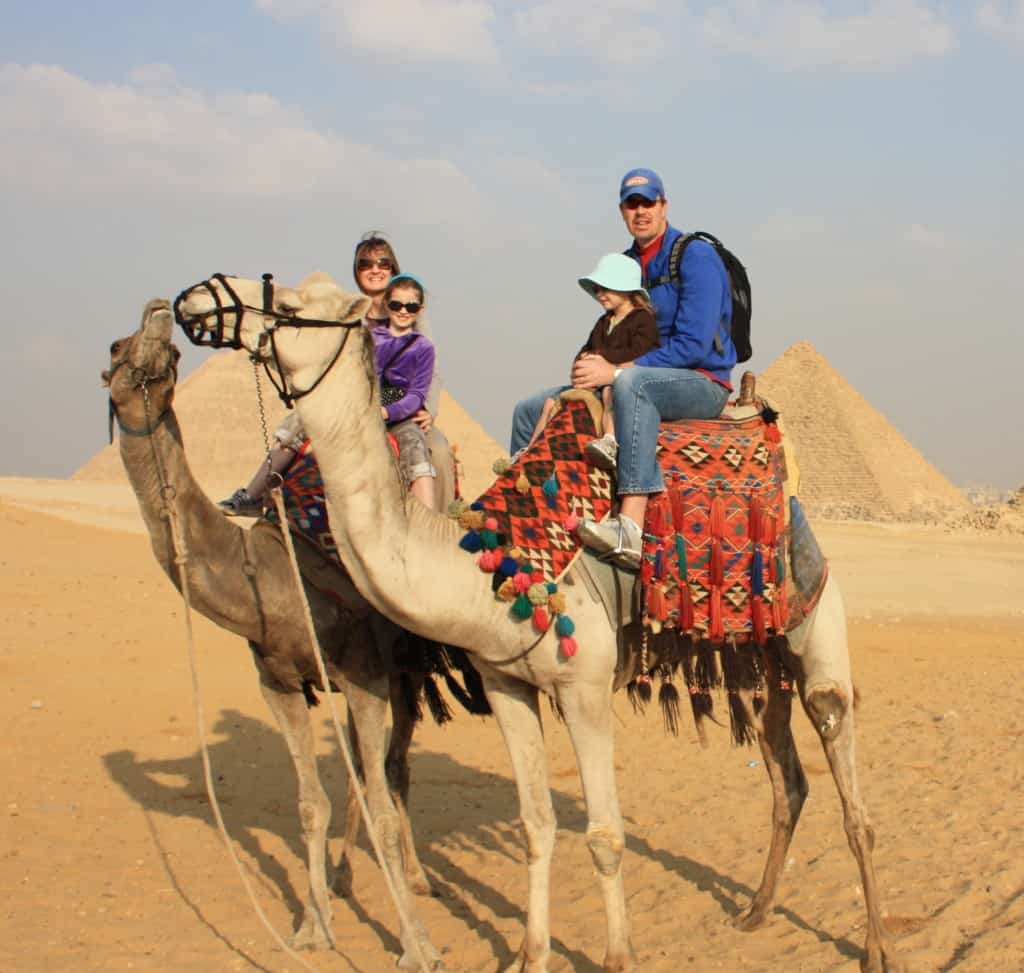 Blake and I traveled there with our two girls, our first overseas trip, and returned home just weeks before the revolution started. You can read about our trip here, here, here, and here.
Of course, when in a land as foreign to us as Egypt, the food was a major part of our trip. It still holds our memories captive.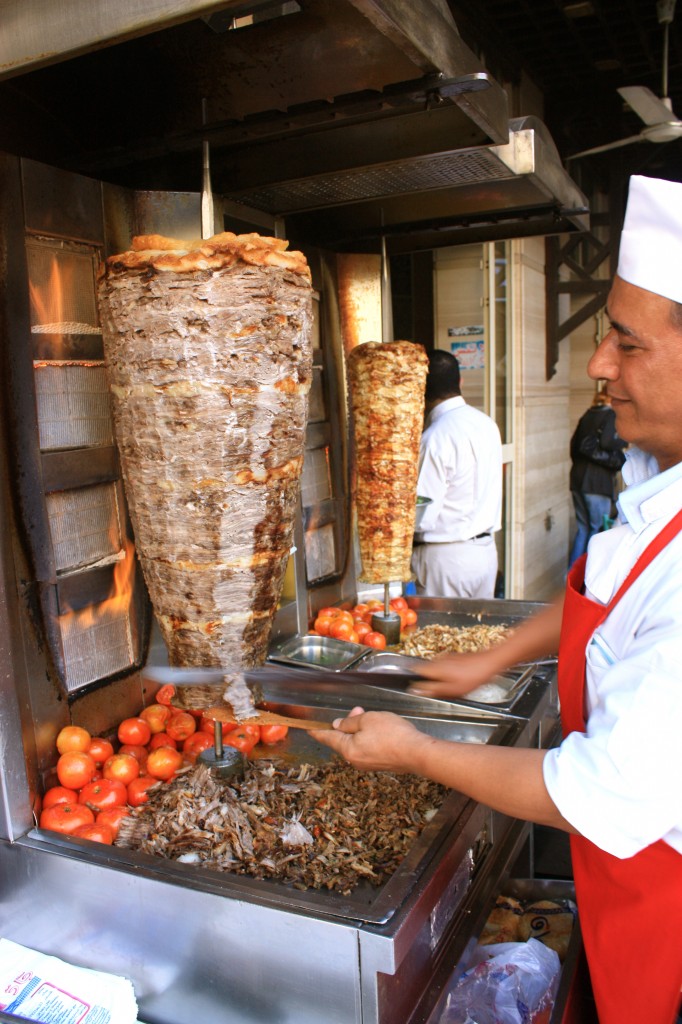 It's where our oldest daughter fell in love with shawarma…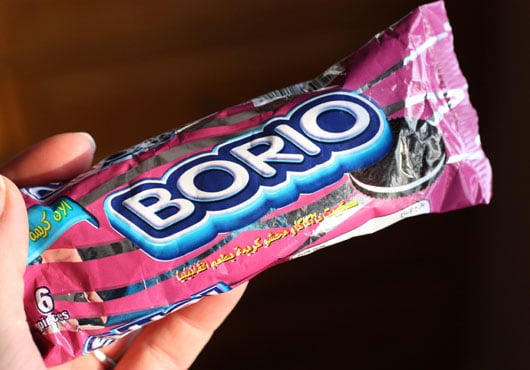 Why we can't eat an Oreo without being reminded of Borios…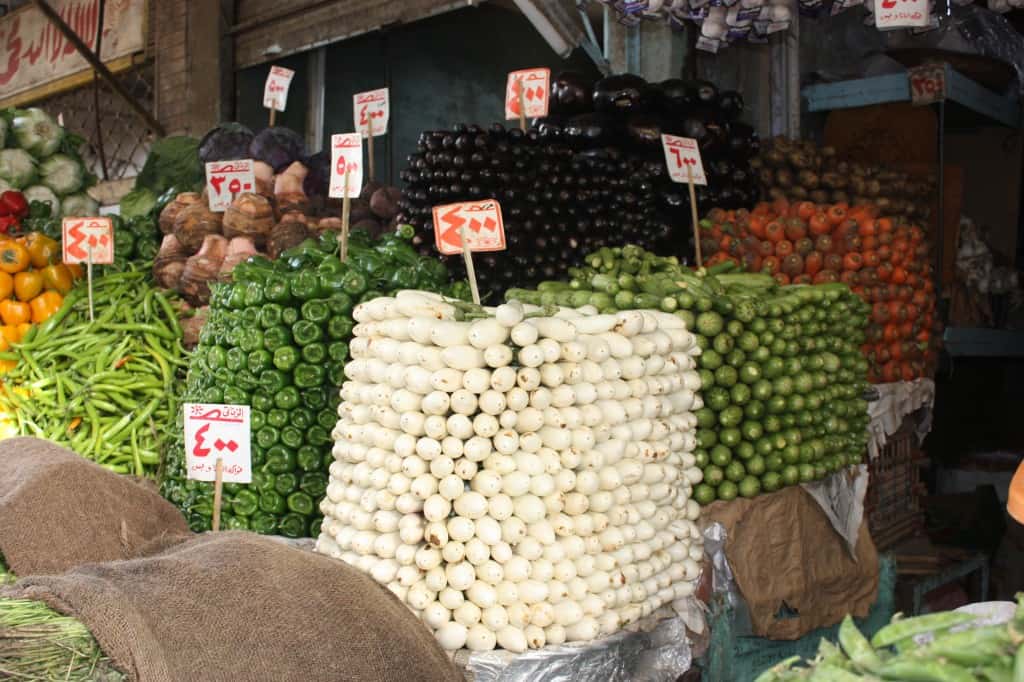 And when we sink our teeth into a cucumber, we dream of the intensely flavored ones we devoured from the local souk, just a few blocks from Cheryl and Dave's home.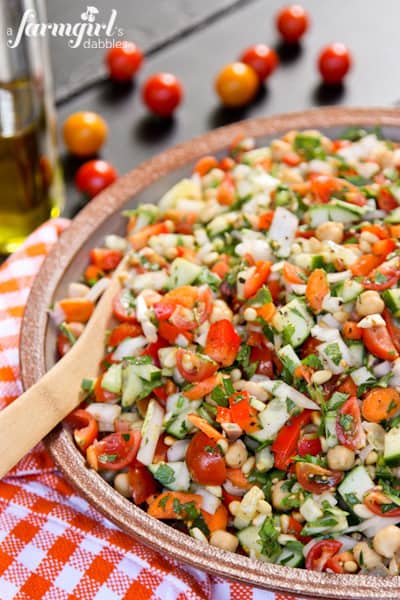 The tastes of Egypt remain in our memories and when we come across dishes that trigger that special place in our minds, a flood of images and sounds and feelings come rushing back. And we just have to stop and talk about it.
That's why I like this Mediterranean Chopped Salad so much. It transports me straight back to exploring the streets of Cairo, where helpings of fresh chopped salad were a daily staple. Served as a side dish or stuffed in a soft pita with falafel or shawarma, with a smear of fresh hummus…oh my. Seriously yummy!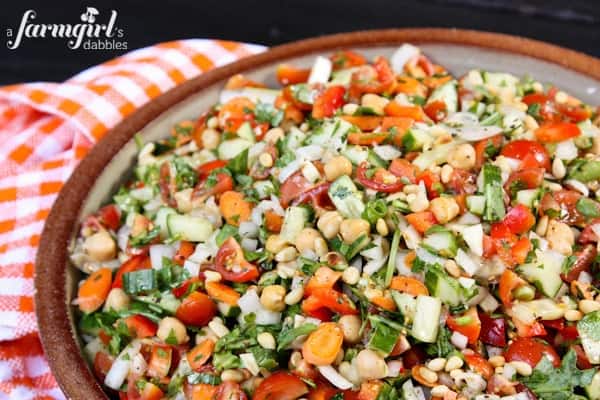 This salad I created doesn't represent any particular one that I enjoyed while visiting Egypt, but instead embraces a variety of the flavors locked in my memory. It's a mixture of all the fresh goodness of the Mediterranean region and the Middle East, chopped and diced and passed around the table, a means for reminiscing.
I first served this Mediterranean Chopped Salad alongside Blake's signature sweet and smoky grilled salmon the final evening of Cheryl's and Jessica's stay with us this summer. The two dishes made a lovely pair, and I've recreated this meal several times since. The salad is especially beautiful right now, with sweet late summer tomatoes and fresh herbs still thriving. If only I could walk to the souk for a few of those cucumbers…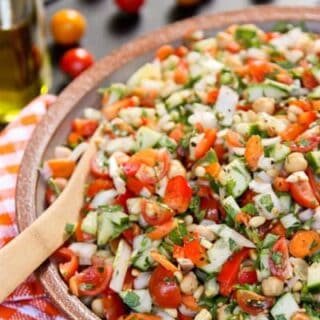 Mediterranean Chopped Salad
Served as a side dish or stuffed in a soft pita with falafel or shawarma, with a smear of fresh hummus…oh my. Seriously yummy!
Ingredients
3 c. halved cherry or grape tomatoes (quarter the tomatoes if they are large)
2 large English cucumbers or 8 smaller Persian cucumbers, diced
2 red bell peppers, seeded and diced
2 large carrots, peeled and thinly sliced into coins
1 large white onion, diced
2 c. rough chopped arugula
6 scallions, thinly sliced
6 large cloves garlic, minced
1/3 c. minced fresh cilantro
1/3 c. minced fresh mint
1/3 c. minced fresh parsley
1 15-oz. can chickpeas (garbanzo beans), rinsed and drained
for the salad dressing:
1/4 c. apple cider vinegar
juice and zest of 3 large lemons
1/4 c. extra-virgin olive oil
2 tsp. ground sumac
2 tsp. cumin
1 tsp. cinnamon
kosher salt and freshly ground black pepper, to taste
to finish the salad:
1/4 c. toasted pine nuts
Instructions
for the salad:
In a very large bowl, combine all salad ingredients. Fold to combine.
for the salad dressing:
In a small bowl, whisk together all salad dressing ingredients. Pour over salad and fold to combine. Refrigerate for 1 hour before serving, to let flavors mingle.
to finish the salad:
Gently fold salad to incorporate the dressing again. Add half the pine nuts and fold again. Sprinkle remaining pine nuts over top of salad. Serve.
This salad is most crisp the day it is made, but leftovers can be enjoyed for another day or so. This makes a large amount of salad, great for a big group. Divide all ingredients in half for a smaller salad.
Notes
Inspired by the wonderful chopped salads we ate when visiting Egypt.
Nutrition Information:
Yield: 14
Serving Size: 1
Amount Per Serving:
Calories: 172
Total Fat: 7g
Saturated Fat: 1g
Trans Fat: 0g
Unsaturated Fat: 5g
Cholesterol: 0mg
Sodium: 132mg
Carbohydrates: 26g
Fiber: 5g
Sugar: 12g
Protein: 5g
Nutrition information is automatically calculated by Nutritionix. I am not a nutritionist and cannot guarantee accuracy. If your health depends on nutrition information, please calculate again with your own favorite calculator.