Strawberry Rhubarb Cobbler
This post may contain Amazon or other affiliate links. As an Amazon Associate I earn from qualifying purchases.
This Strawberry Rhubarb Cobbler is topped with a thick, biscuit-like crust that's sprinkled with sugar for a fabulously crunchy texture.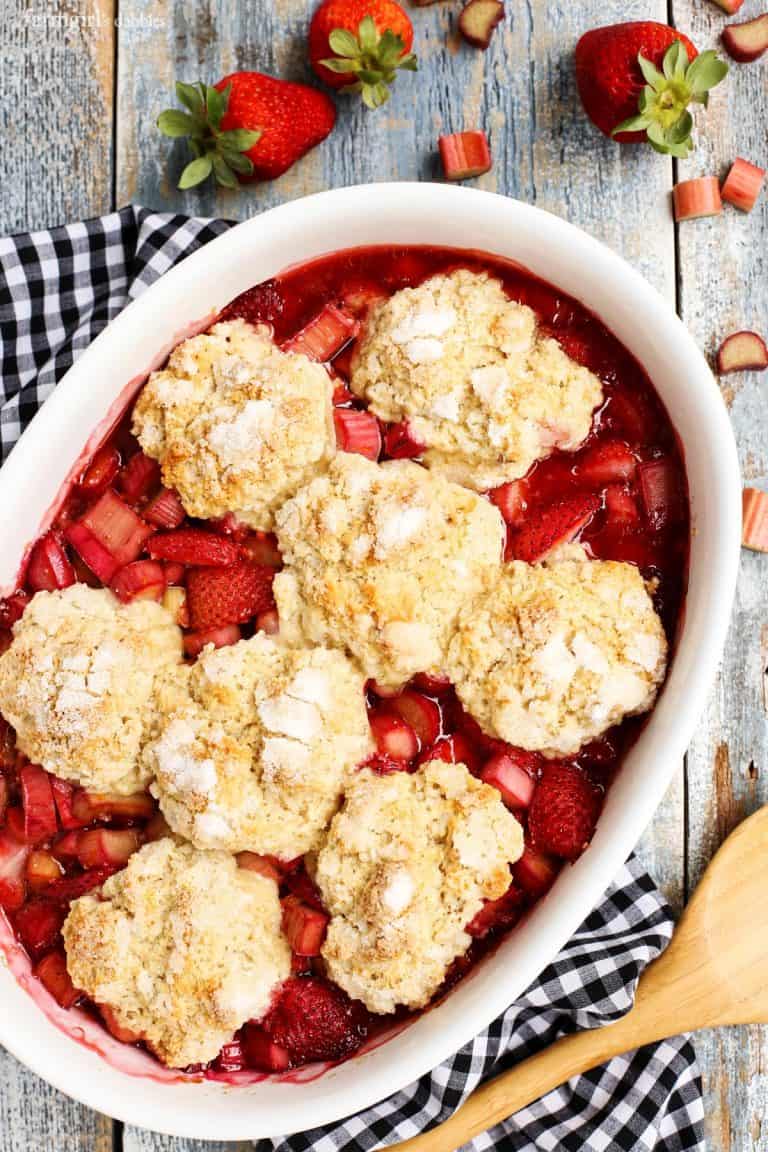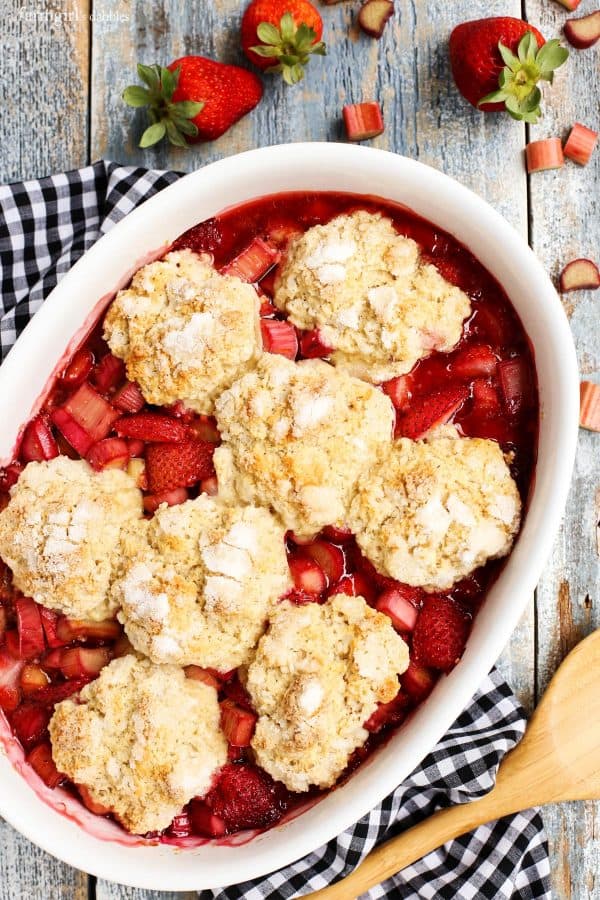 Macaroni and cheese. Peanut butter and jelly. Peaches and cream. These are all food pairings that come to mind easily. But there are few combinations as heavenly as strawberry and rhubarb.
Yes, I'm just a bit partial to my beloved rhubarb. But I make no excuses for it. I simply love its tartness and texture. And when combined with sweet, juicy strawberries…now that's one magical food pairing. If you haven't yet tried it, this Strawberry Rhubarb Cobbler would be an excellent place to start.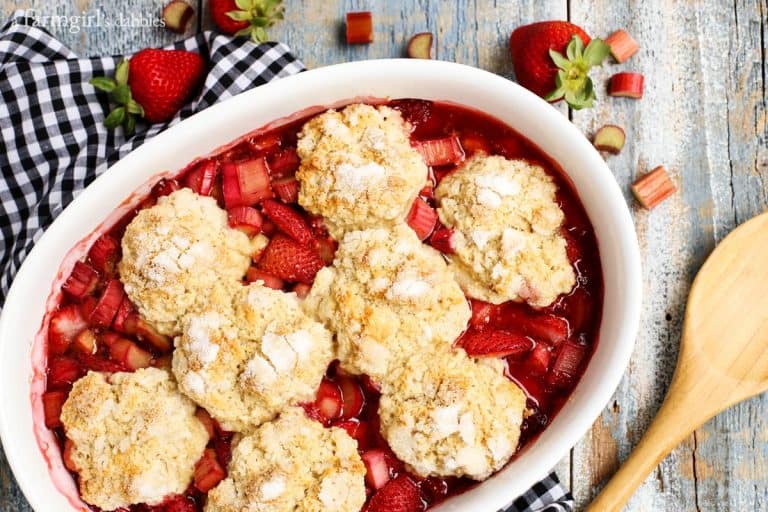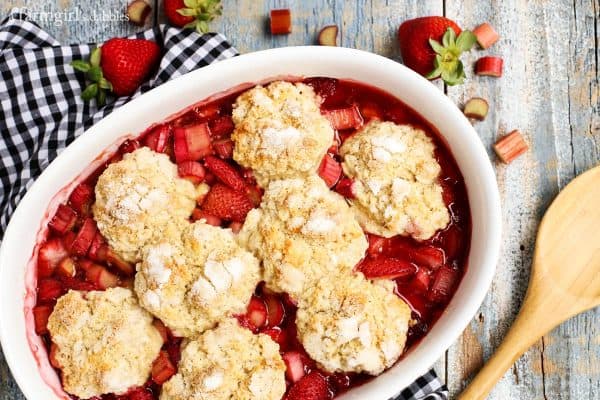 This cobbler is sweetened with a small amount of fresh orange juice and zest, lending a pretty little bit of citrus flavor. I kinda really like it a whole lot!
I created this recipe for The Pioneer Woman's website, where I am a regular contributor to Ree's Food & Friends section. Click here to read the entire post and grab this new recipe. Enjoy!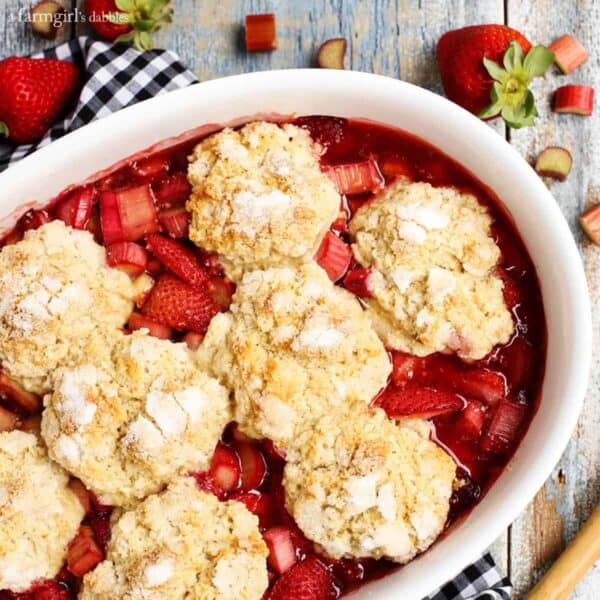 We participate in the Amazon Services LLC Associates Program, an affiliate advertising program designed to provide a means for us to earn fees by linking to Amazon.com and affiliated sites. See our
disclosure policy
for more info.