Grilled Shrimp Ceviche
This post may contain Amazon or other affiliate links. As an Amazon Associate I earn from qualifying purchases.
This fresh Grilled Shrimp Ceviche is packed with the sweet flavor of shrimp. Grab some chips and dig in!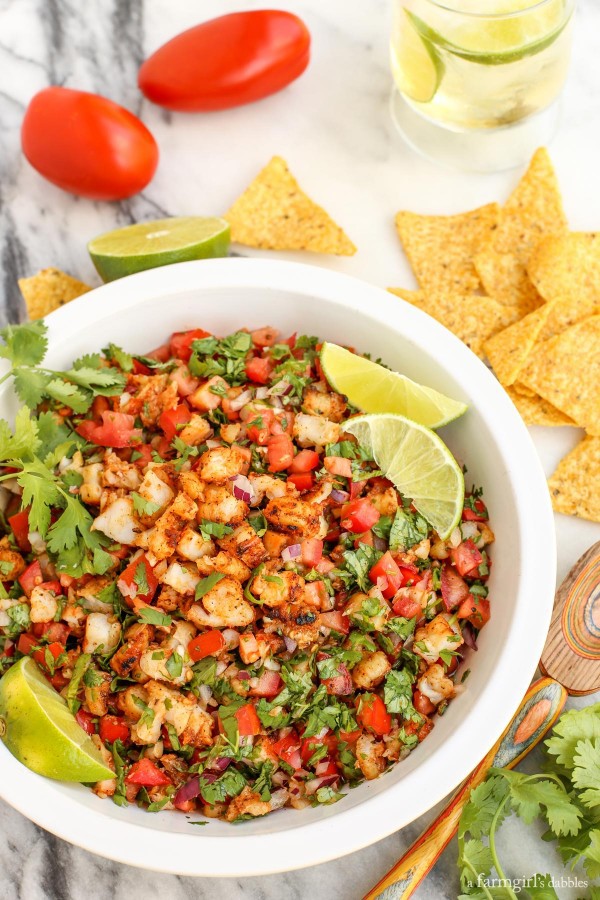 I cannot even tell you how happy this colorful bowl of Grilled Shrimp Ceviche makes me. Luscious bites of sweet, rich shrimp coated in a smoky grilled char and enveloped in all the goodness of a salsa fresca … it's just one of those perfect combinations.
Unlike traditional ceviche, the raw shrimp in this recipe are not "cooked" by citrus juice. Instead, I grilled the shrimp after they were marinated in a habanero spice mixture, then chopped them up and folded those awesome little nuggets into a mixture of lime juice and fresh salsa ingredients. So technically, this is not a true ceviche, since the shrimp were first cooked by the grill's heat. But this dish always reminds me of some of the more memorable ceviches I've had over the years, and so I'm just rolling with that.
I created this recipe for Grilled Shrimp Ceviche for The Pioneer Woman's website, where I am a regular contributor to Ree's Food & Friends section. Click here to get the recipe on The Pioneer Woman's site!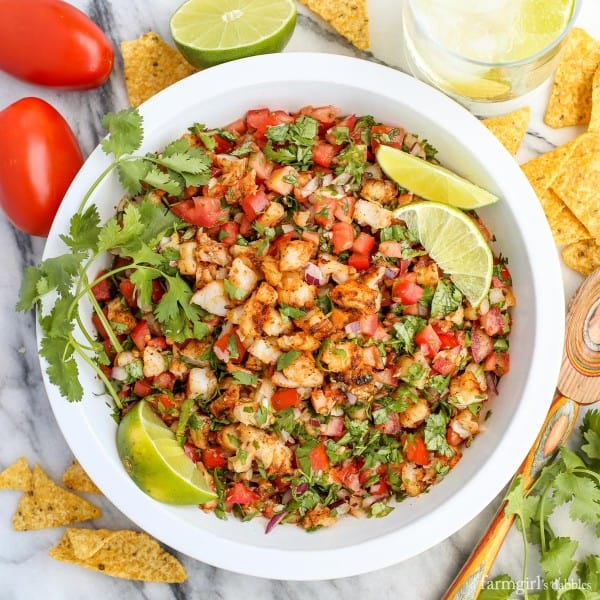 We participate in the Amazon Services LLC Associates Program, an affiliate advertising program designed to provide a means for us to earn fees by linking to Amazon.com and affiliated sites. See our
disclosure policy
for more info.