Easy Skillet Chicken Chilaquiles
This post may contain Amazon or other affiliate links. As an Amazon Associate I earn from qualifying purchases.
This recipe for Easy Skillet Chicken Chilaquiles gets this traditional Mexican dish on the table in quick and super tasty salsa verde fashion!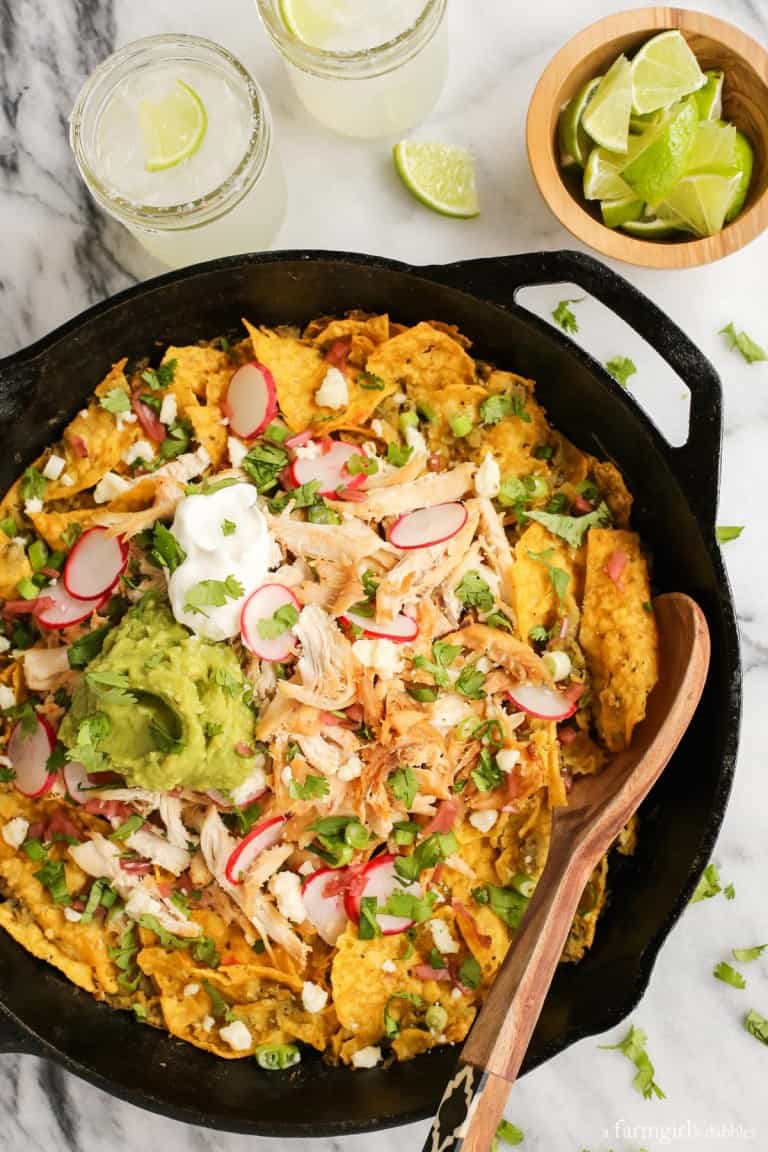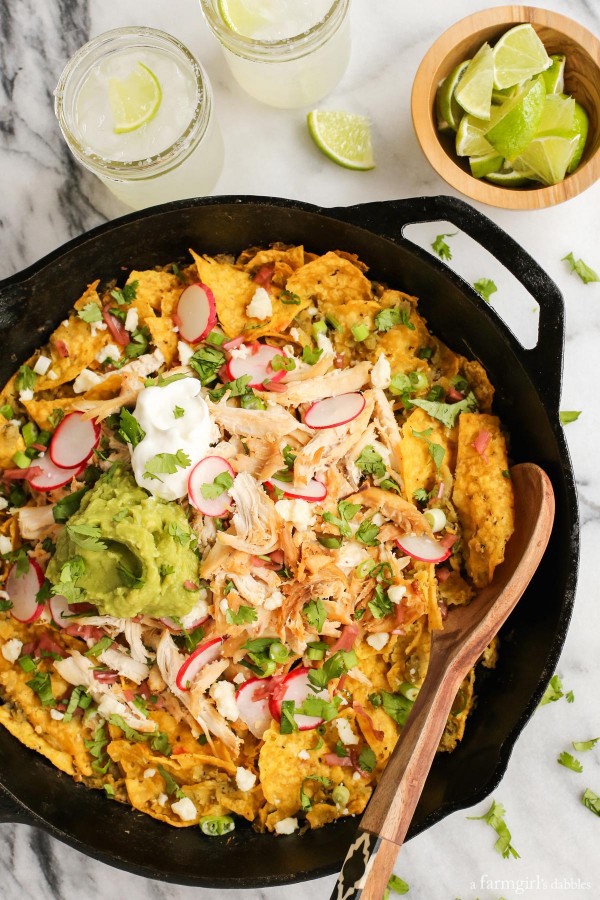 I still remember my first taste of chicken chilaquiles. It was at a local Mexican restaurant, a good number of years ago. As I was looking over the new-to-me menu, my friend shared that one of her favorite dishes on the listing was the chicken chilaquiles. The restaurant offers it two different ways: in salsa verde (green) or salsa ranchero (red). I have tried each version, and like them both, but am slightly more partial to the green salsa.
This Easy Skillet Chicken Chilaquiles is my own personal way to enjoy chilaquiles at home, in quick and super tasty salsa verde fashion.
I created this recipe for The Pioneer Woman's website, where I am a regular contributor to Ree's Food & Friends section. Click here to read the full post on The Pioneer Woman's site!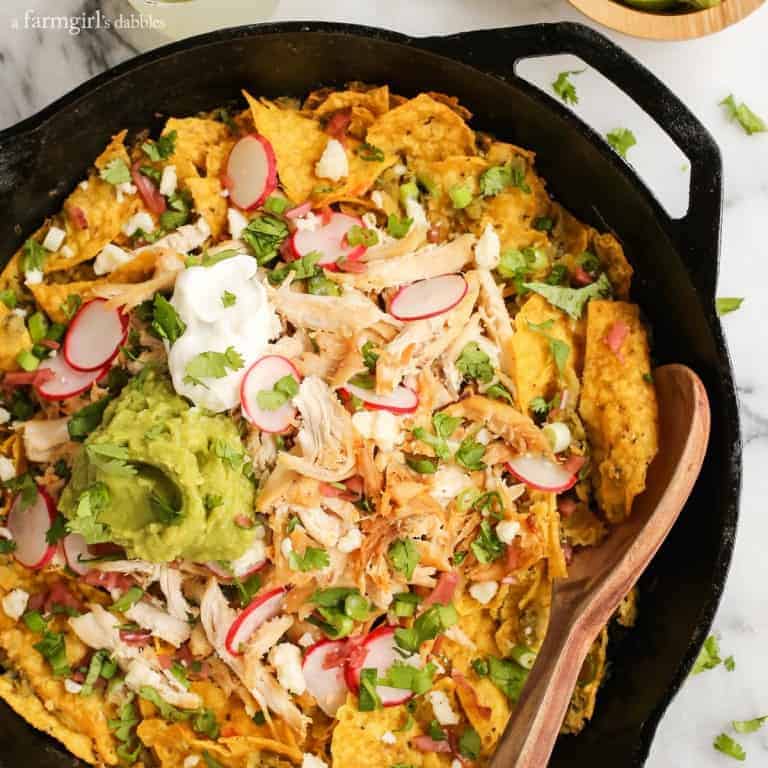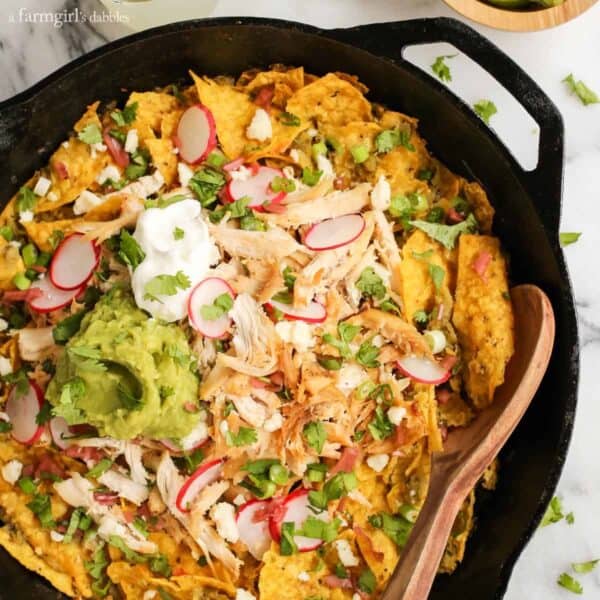 Here are a few more Mexican dishes you might like:
We participate in the Amazon Services LLC Associates Program, an affiliate advertising program designed to provide a means for us to earn fees by linking to Amazon.com and affiliated sites. See our
disclosure policy
for more info.