Black and White Cheesecake Bars
This post may contain Amazon or other affiliate links. As an Amazon Associate I earn from qualifying purchases.
Oreos in the crust. White chocolate in the filling. These Black and White Cheesecake Bars are easy to make and always a hit!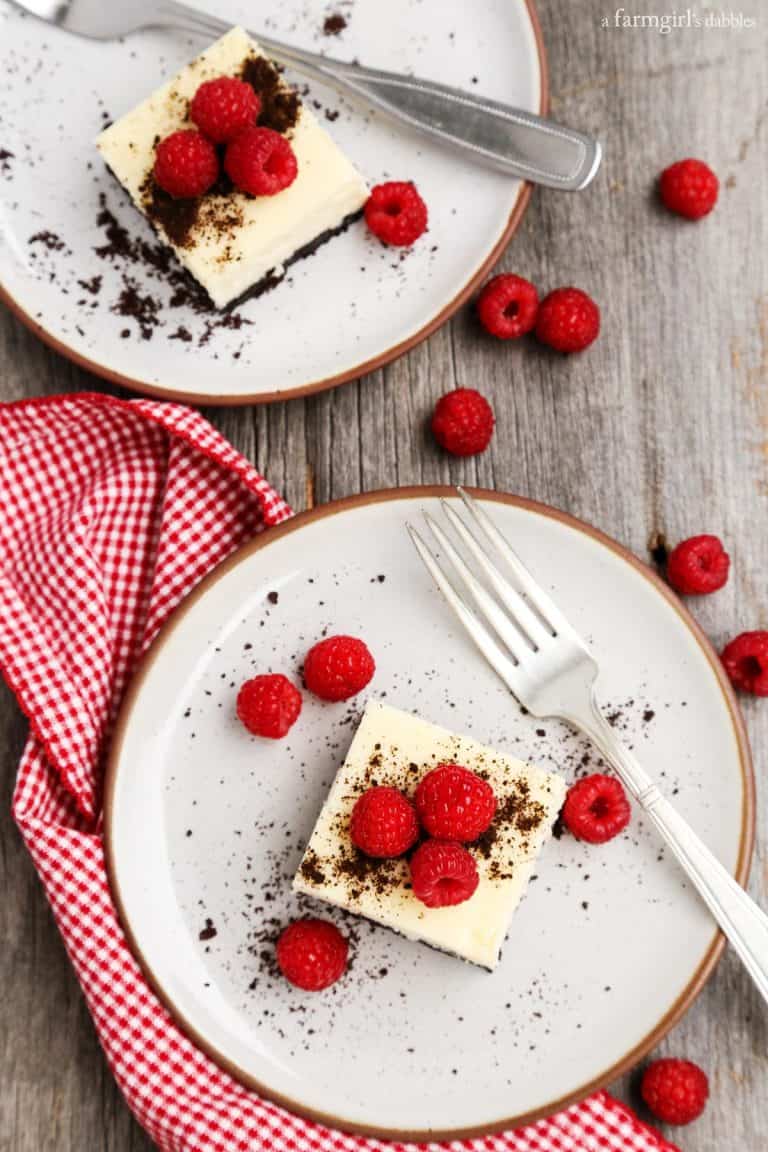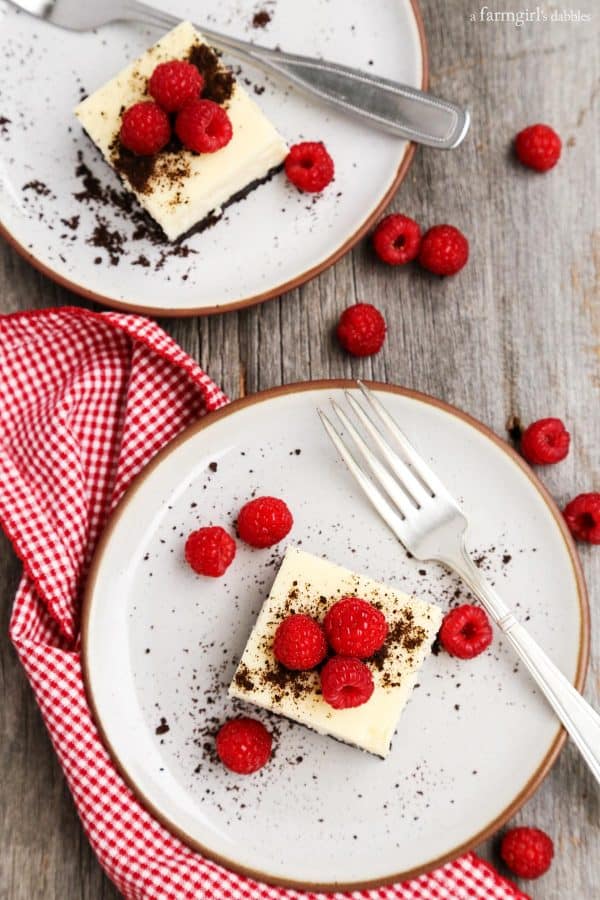 Our youngest daughter does like dessert, and you'll rarely see her turn it down. But she'd much prefer a trip through an old-fashioned candy counter, happily adding gummy candy to her bag in every flavor and shape imaginable. That's her idea of the very best kind of treat.
But I always know I can steer her my way whenever I make cheesecake. It doesn't seem to matter the flavor or shape; she likes it all, being a big fan of cream cheese.
These Black and White Cheesecake Bars have been an especially big hit around here this summer. And not only with our youngest daughter. When we served these bars to guests a couple weekends ago, there was no hesitation when asked if they'd like a second piece. "Yes, please!"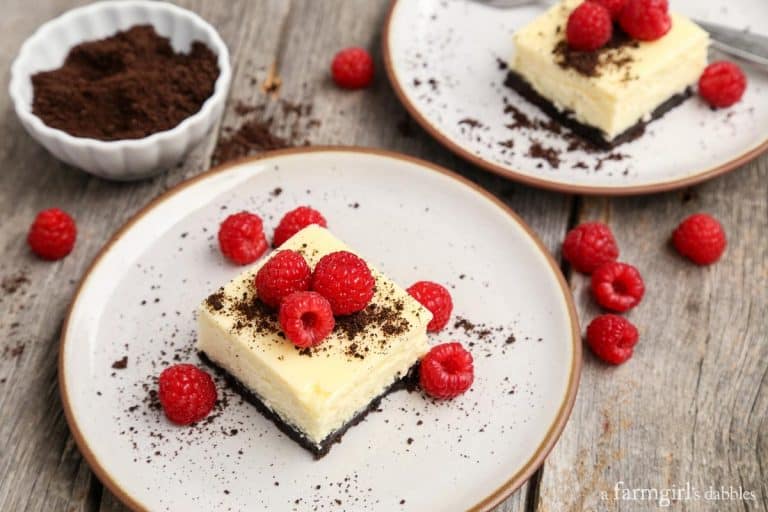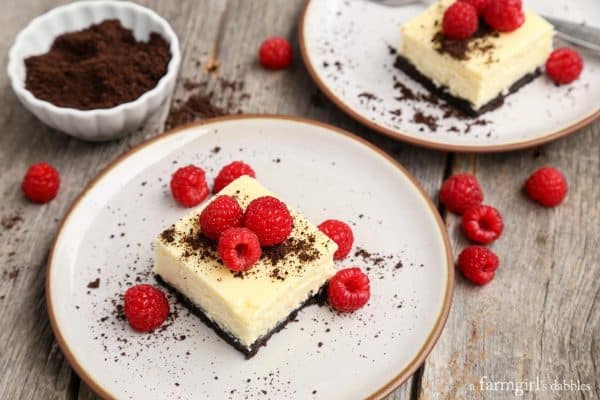 This recipe is part of a series of summer potluck desserts at Food & Friends on The Pioneer Woman's site. I'm a regular contributor there. To catch up on the previous recipes, be sure to check out my Layered Chocolate Pudding Dessert with Salted Pecan Crust and Extra-Marshmallow Chocolate Peanut Butter Rice Krispies Bars. Each recipe will give you a nice big pan of dessert, perfect for all those summer gatherings.
To read the full post and grab this RECIPE for Black and White Cheesecake Bars for yourself, just click here!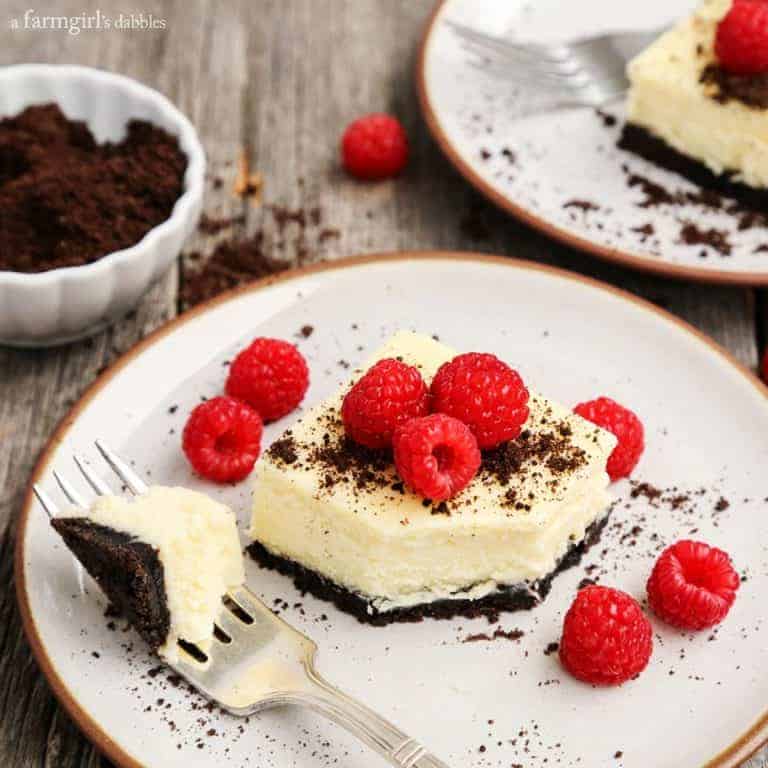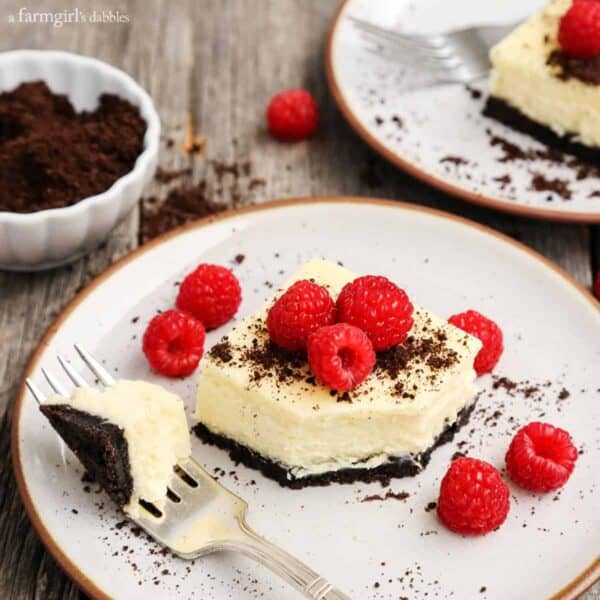 We participate in the Amazon Services LLC Associates Program, an affiliate advertising program designed to provide a means for us to earn fees by linking to Amazon.com and affiliated sites. See our
disclosure policy
for more info.