Bloody Mary Rim Salt
A Bloody Mary Rim Salt recipe to add extra flavor and pretty texture to your bloody Mary cocktails! Elevate your weekend brunching game!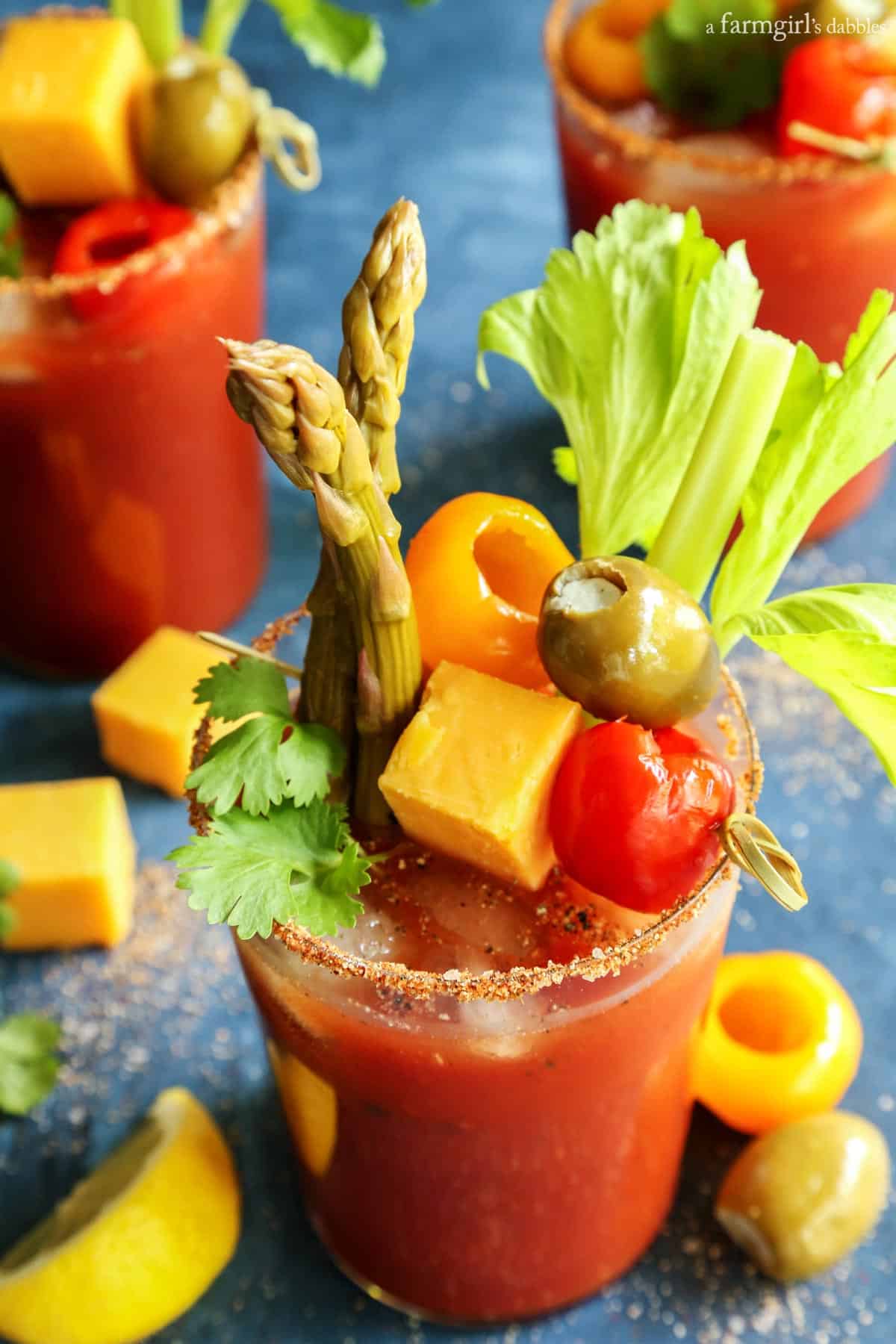 A Bloody Mary Deserves a Flavorful Salted Rim!
A blood mary, properly loaded with all good things pickled, spiced, crunchy, and irresistibly munchy, is more than just a drink to me. It's a work of art. And because I don't indulge in one very often, this mini-meal-in-a-glass is also a special occasion that deserves a little extra attention!
There are a zillion ways to personalize a bloody mary, from the tomato-based drink mix to the cornucopia of garnishes. I simply MUST include a couple spears of Pickled Peppered Asparagus – and a skewer of Margarita Grilled Shrimp puts this drink over the top!
But today I'm here to talk about the salted rim. Because I believe that every blood mary deserves that extra layer of flavor and pretty texture. Also, I'm just a sucker for details…which is both a blessing and a curse.
I'm pretty sure, though, that once you've enjoyed this famous brunch cocktail with my Bloody Mary Rim Salt recipe, you'll agree that little details can definitely be worthy of pursuing.
You can also find this recipe over at The Pioneer Woman – check it out!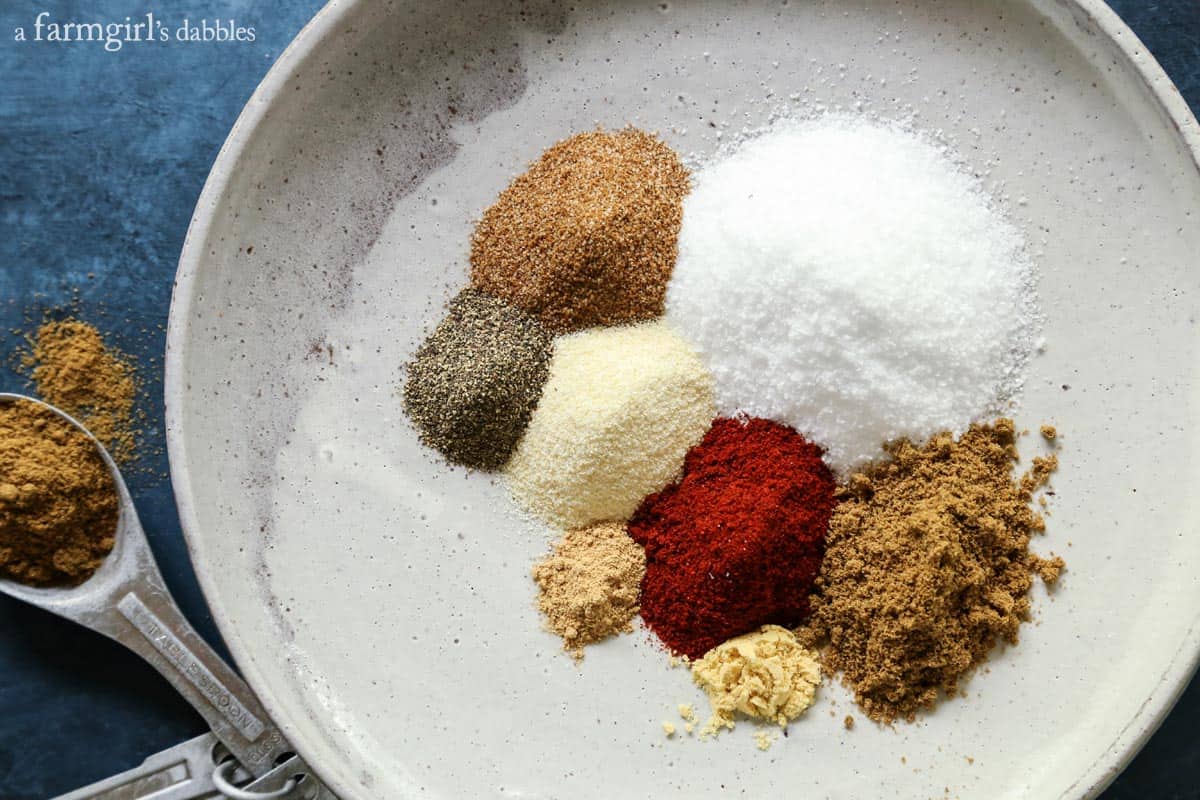 Recipe Ingredients
A bloody mary rim salt mixture starts with a good amount of coarse salt. And from there, the options are almost endless.
The combination I'm sharing here offers great flavor, texture, and color. It's a great all-around tasty crowd please!
Grab these items:
kosher salt
celery salt
cumin
granulated garlic (not garlic salt)
smoked paprika
ground black pepper
dry mustard powder
dry powdered ginger
The first six ingredients in this rim salt are non-negotiable for me. I don't use celery salt very often, but it's a must in this recipe. Cumin and black pepper are my top-used spices. Garlic is totally necessary. And smoked paprika is just plain awesome, and plays so well with the tomato-based bloody mary drink.
The mustard powder and powdered ginger lean a little to the wildcard side, however. They give the mix some depth, plus a hint of, "What is that fabulous flavor?!"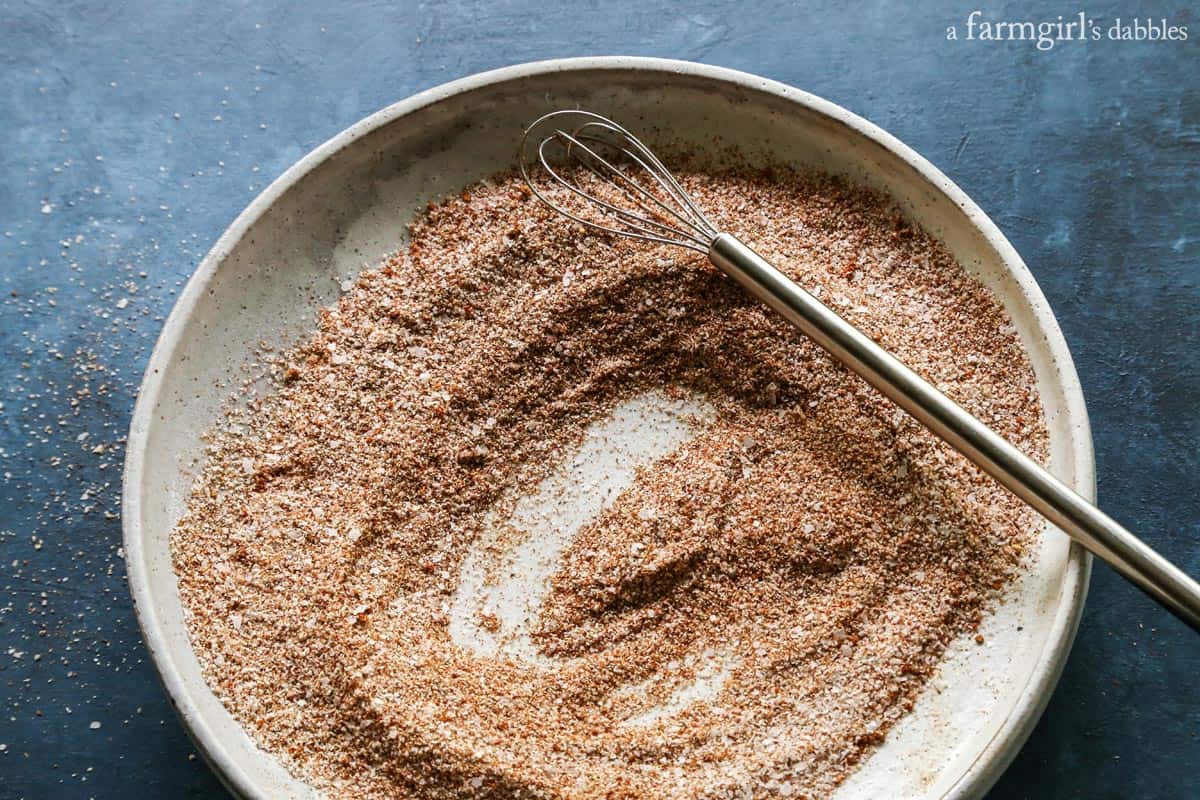 Recipe Instructions and Storage
Recipes don't come much easier than this!
Simply measure out the ingredients and whisk them together. Place the finished rim salt in an airtight container and store in a cool place for up to a year.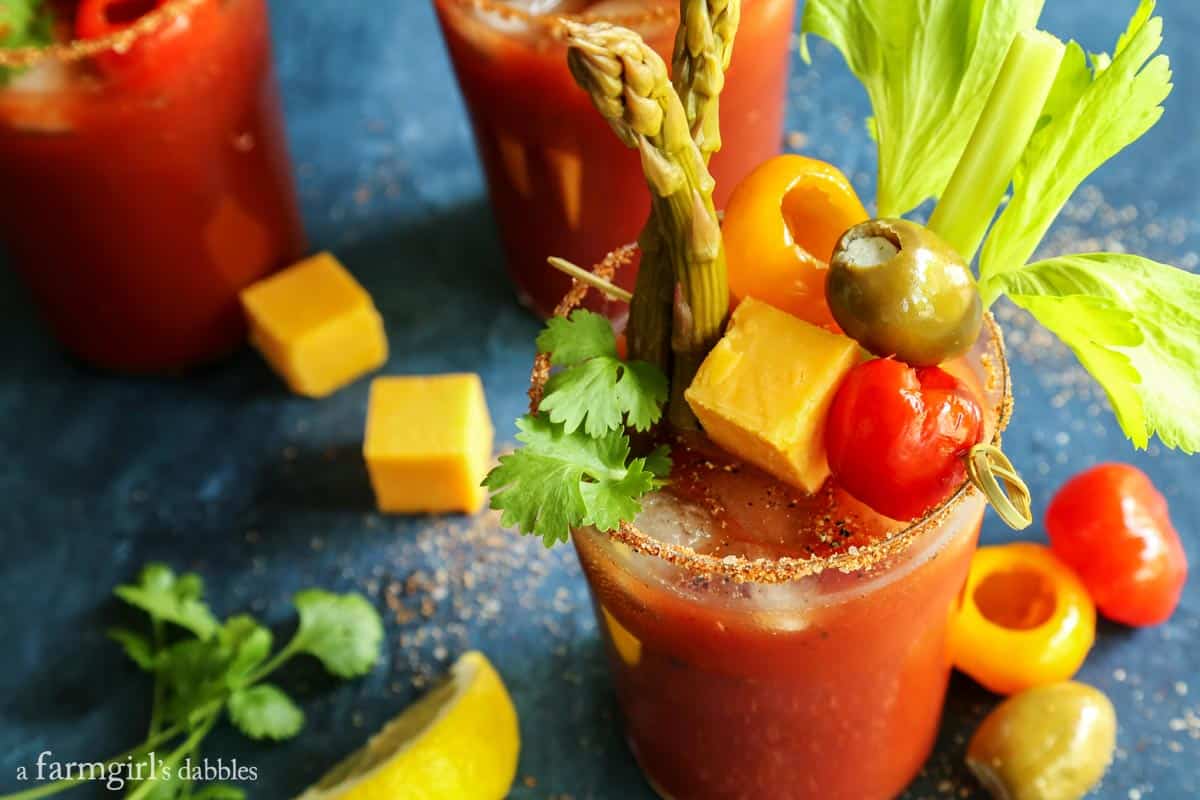 Recipe Alterations
I've listed exact quantities for each spice in my recipe, but please know that I will not be one bit offended if you make adaptations. You SHOULD, in fact. Even though I think my own recipe is perfect. Ha!
I have a friend who likes to add a hint of wasabi powder to the rim salt. Which makes total sense, given a hot and spicy bloody mary usually has some fresh horseradish grated into it.
And when she's feeling rebellious, she'll even add some pulverized Thai dried shrimp. I think I need to go to her home for brunch one day!
Another friend simply mixes coarse salt with Old Bay Seasoning for her bloody mary rim salt, a super quick and easy way to elevate her bloody mary.
Here are some other spices that would be great to play around with:
chipotle powder
cayenne pepper
ancho chili powder
cinnamon
nutmeg
sweet paprika
lemon pepper
any variety of smoked salts
Even a touch of dried ground herbs would be lovely:
sweet basil
Thai basil
dill
rosemary
thyme
If you have a favorite ingredient to add to bloody mary rim salt, I want to hear from you – please leave me a comment!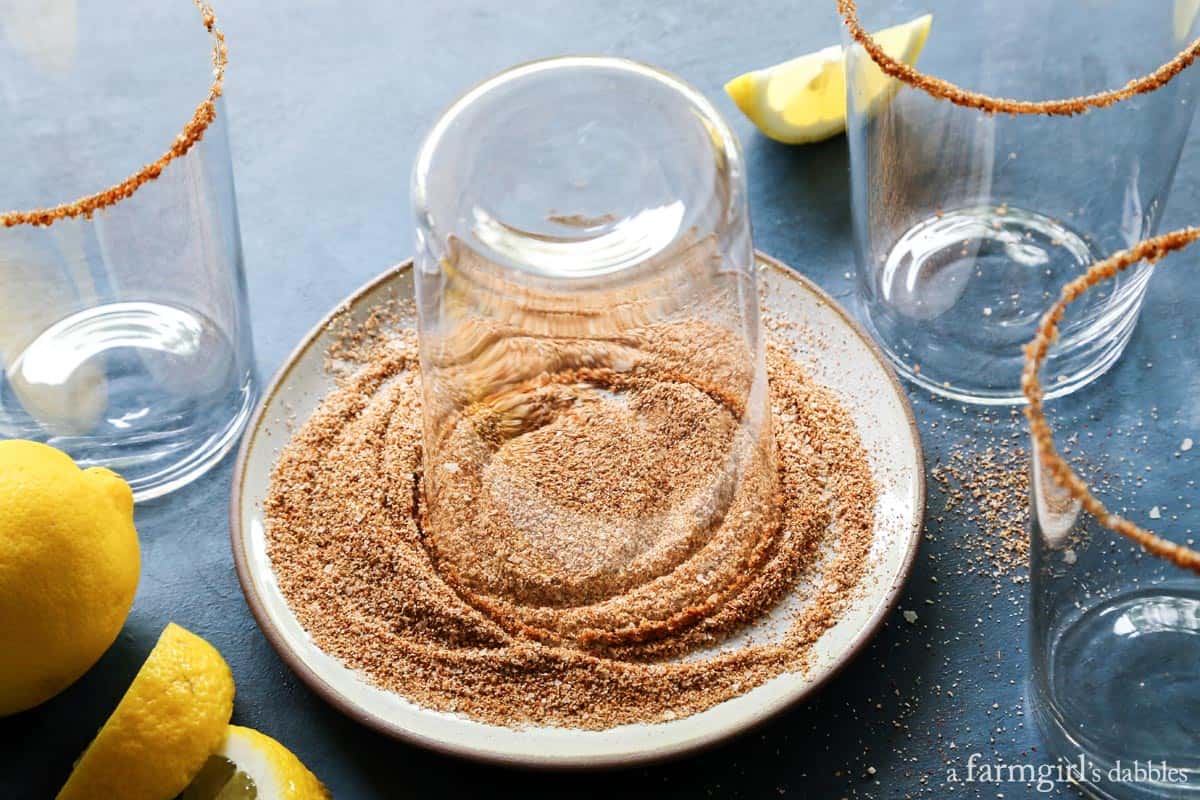 How to Salt a Rim
To get the flavored salt to adhere to the glass, simply run the cut edge of a fresh lemon wedge around the rim. Then turn the glass over and dip the rim into a small plate that contains a good layer of rim salt.
Tip for you! Take care to press the glass rim straight down into the salt, and then pull it straight up out of the salt. Do not twist the glass while it's in the salt, as this often causes the rim salt granules to release from the rim.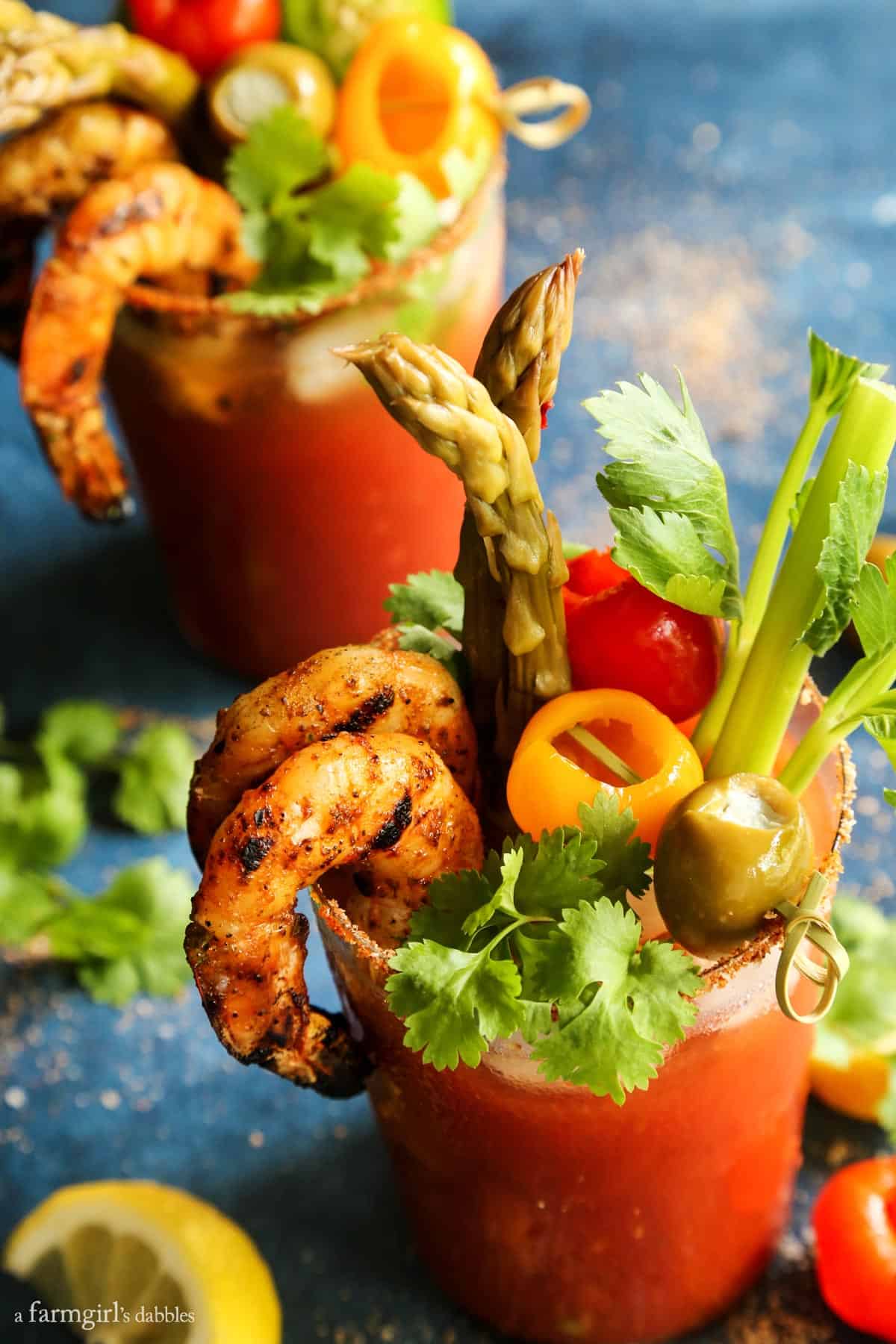 Then all you need to decide is…
Will your bloody mary be an appetizer-sized drink or a full-on meal?!
Be sure to check out my 5-Pepper Bloody Mary with Grilled Jalapeno Shrimp – it's AWESOME!
Fun stuff, my friends. Happy brunching!
Like this recipe? Save it to Pinterest!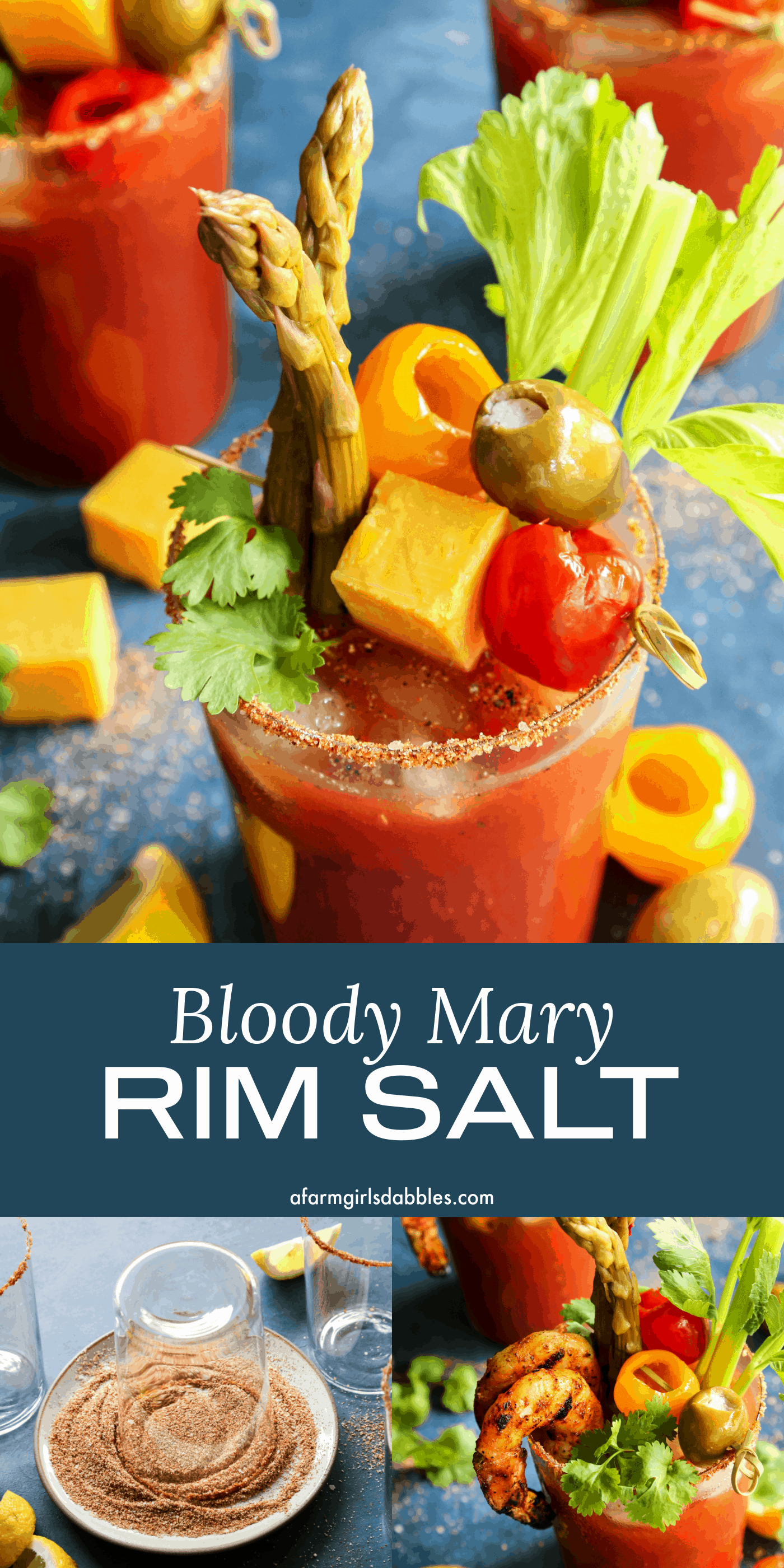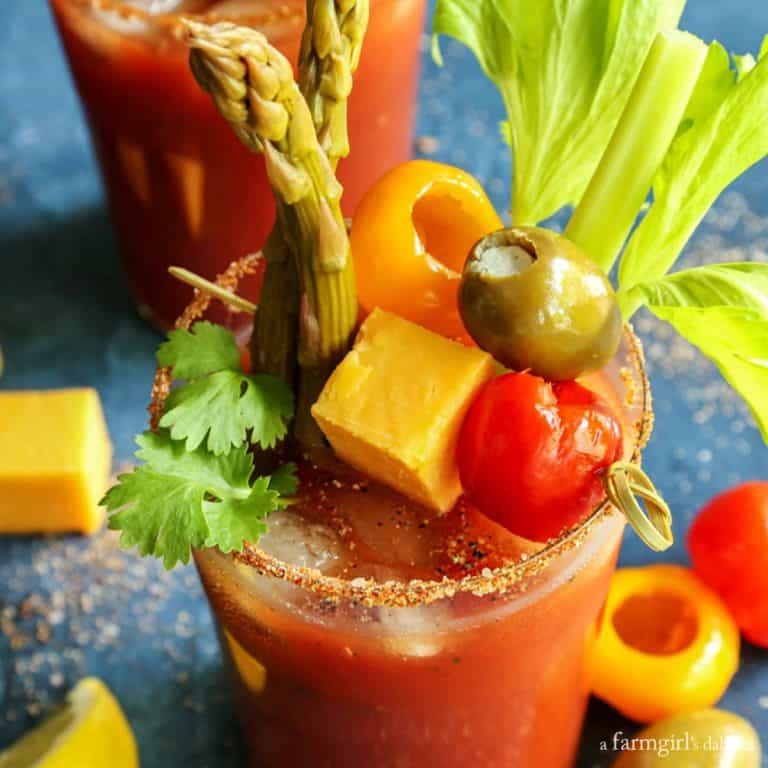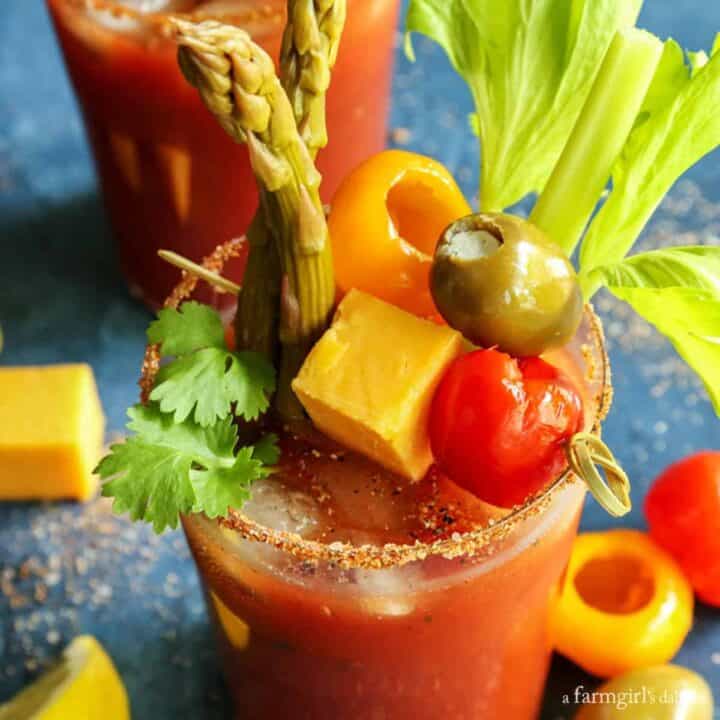 Bloody Mary Rim Salt
Yield: 24 servings
Prep Time: 10 minutes
Total Time: 10 minutes
Elevate your weekend brunching game! Add extra flavor and pretty texture to your bloody mary cocktails with this Bloody Mary Rim Salt!
Ingredients
1/4 cup kosher salt
1 tablespoon celery salt
1 tablespoon cumin
1 tablespoon granulated garlic (not garlic salt)
1 tablespoon smoked paprika
1 teaspoon black pepper
1/4 teaspoon dry mustard powder
1/4 teaspoon dry powdered ginger
fresh lemon or lime wedges
Instructions
In a small bowl, whisk together kosher salt, celery salt, cumin, granulated garlic, smoked paprika, black pepper, mustard powder, and powdered ginger. Store in a jar or container with a tight lid.
To rim your glass when making Bloody Marys, place rim salt on a small plate. Rub the cut edge of a lemon wedge around the rim of a glass to moisten. Dip rim into the salt. Fill glass with your favorite Bloody Mary. Enjoy!
Nutrition Information:
Yield: 24
Serving Size: 1
Amount Per Serving:
Calories: 6
Total Fat: 0g
Saturated Fat: 0g
Trans Fat: 0g
Unsaturated Fat: 0g
Cholesterol: 0mg
Sodium: 1212mg
Carbohydrates: 1g
Fiber: 0g
Sugar: 0g
Protein: 0g
Nutrition information is automatically calculated by Nutritionix. I am not a nutritionist and cannot guarantee accuracy. If your health depends on nutrition information, please calculate again with your own favorite calculator.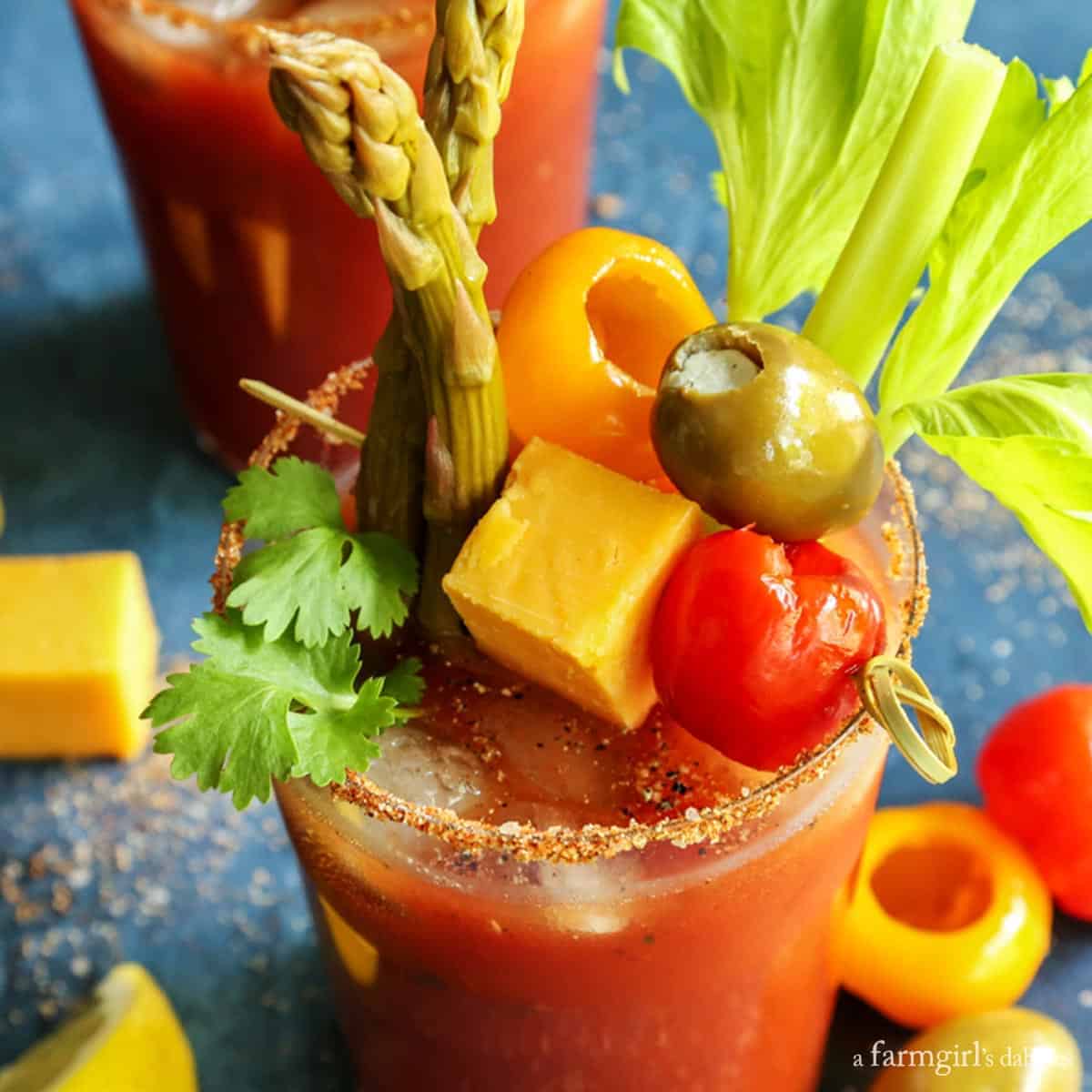 This post was originally published in 2017, and then updated in 2020.