Kicked-Up Tater Tot Hotdish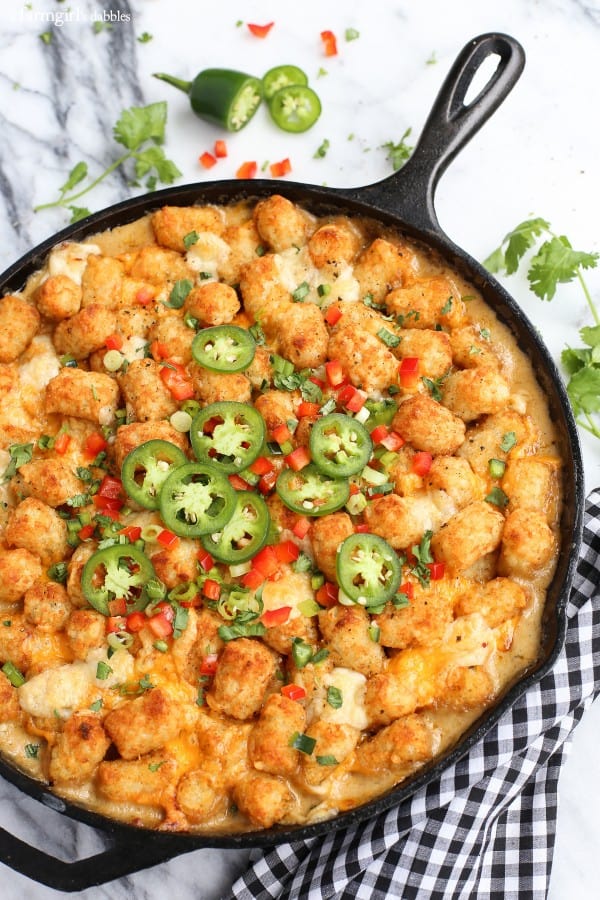 I've taken my tried and true tater tot hotdish recipe one step further with this Kicked-Up Tater Tot Hotdish. You'll find top sirloin, plus some heat from jalapeños, Pepper Jack cheese, and Tabasco. And just like the original, there's no canned soup. This is not your Minnesota mom's tater tot hotdish!
Hotdish. The quintessential one-dish meal found at most any family reunion, funeral lunch, church supper, or potluck in the Upper Midwest. Minnesota is famous for this dish, humble in appearance, with whole sections of small town church cookbooks dedicated to the many ways one could be assembled. The most famous hotdish in my part of the country is the tater tot hotdish, a recipe I shared with you awhile back.
Now I'm returning with a new version. A snappier dish, for all those people who've tried hotdish and wanted just a little bit more from it. This Kicked-Up Tater Tot Hotdish uses top sirloin instead of ground beef and then pushes the normal boundaries of the Minnesota hotdish flavor profile by incorporating some heat with jalapeños, Pepper Jack cheese, and Tabasco. Some people in these parts are sure to call this hotdish blasphemy. All I know is, it's delicious!
[rss-cut]
I created this tasty recipe for The Pioneer Woman's website, where I am a regular contributor to Ree's Food & Friends section. Click here to get the recipe on The Pioneer Woman's site!