Dacia's Vanilla Cupcakes with Lemon Swiss Meringue Buttercream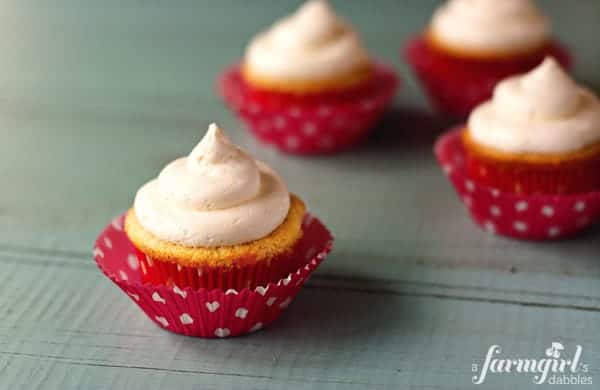 When it comes to cakes and cupcakes, I'm usually all about the chocolate. Chocolate cake with chocolate frosting would be my pick most any day. But a number of years ago, I had a slice of the most delicious un-chocolate cake, and I haven't been able to quite get it off my mind ever since. It consisted of two layers of moist vanilla cake, with a modest amount of silky lemon swiss meringue buttercream spread through the middle and over its top and sides. It was absolutely lovely. And with just one slice, I vowed to one day learn how to make lemon swiss meringue buttercream.
Our youngest daughter loves lemon, so I thought her birthday party would be the perfect opportunity to top some cupcakes with the long-awaited buttercream. I used a white vanilla cupcake recipe from my sister, Jessica, who got the recipe from her good friend, Dacia. This is the cake Jessica bakes for birthdays whenever she's not making the chocolate cake we grew up with. I already knew our family loved Dacia's recipe, and that it would be the perfect base for Tessa's birthday cupcakes.
To add a little more lemon to the party, I filled the cupcakes with homemade lemon curd, courtesy of the recipe my mom uses. I had never made my own lemon curd or filled cupcakes before, and it turned out that both were easy to accomplish, and even kinda fun! Part of the lemon curd actually gets mixed into the buttercream, too, infusing it with its bright lemony deliciousness.
The cupcakes are moist and dense. The lemon curd center is bright, sweet, and perfectly tart. And the lemon swiss meringue buttercream is luxurious and pretty darn heavenly if I do say so myself. A most lovely way to celebrate the birthday of our sweet little girl.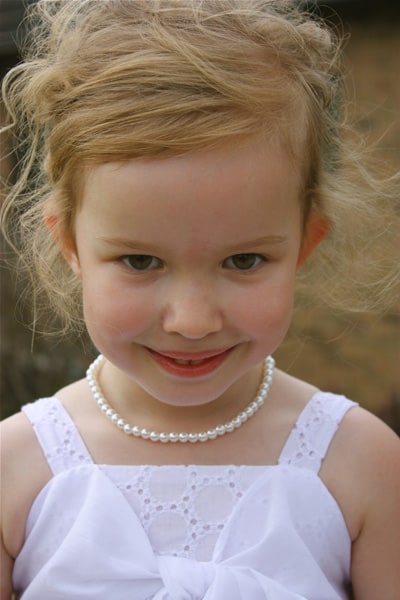 Happy 5th birthday to our little princess.
We love you, Tessa!
XO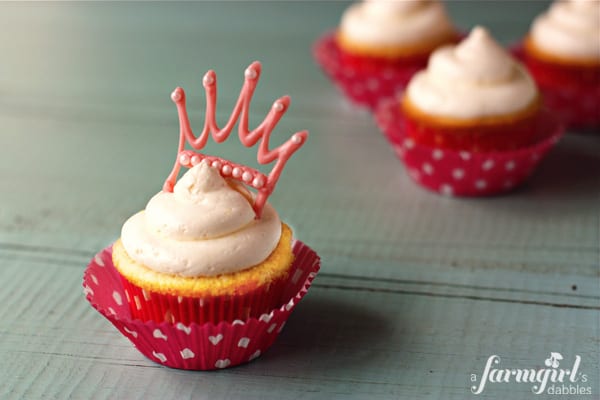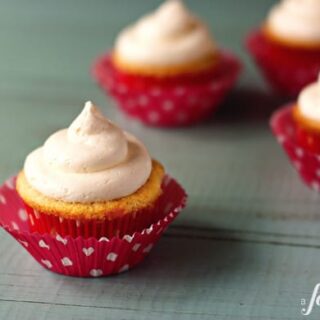 Dacia's Vanilla Cupcakes with Lemon Swiss Meringue Buttercream
Yield: 24 regular sized cupcakes
Prep Time: 20 minutes
Cook Time: 22 minutes
Total Time: 42 minutes
These cupcakes are so fun and delicious!
Ingredients
for Dacia's vanilla cupcakes:
2.5 c. all-purpose flour
2 c. sugar
1 tsp. baking powder
1/2 tsp. baking soda
1/8 tsp. kosher salt
1-1/3 c. buttermilk
1/2 c. shortening
2 tsp. pure vanilla extract
4 egg whites
for the lemon curd:
3 large eggs
3/4 c. sugar
1/3 c. freshly squeezed lemon juice (don't used bottled lemon juice!)
4 T. unsalted butter, at room temperature
2 T. finely shredded lemon zest
for the lemon swiss meringue buttercream:
4 large egg whites
1.25 c. sugar
1.5 c. (3 sticks) unsalted butter, at room temperature, cut into tablespoons
3/4 c. lemon curd (take out of the refrigerator 30 minutes prior to incorporating, to bring to room temperature)
Instructions
for Dacia's vanilla cupcakes:
Preheat oven 350° F. Prepare cupcake tins with 24 paper cupcake liners. Set aside.
In a medium to large bowl, whisk together the flour, sugar, baking powder, baking soda, and salt. Add the buttermilk, shortening, and vanilla. Beat with an electric mixer on low speed for 30 seconds. Then turn mixer up to medium-high speed and beat for 2 minutes longer, scraping bowl occasionally. Add egg whites and beat for 2 more minutes, scraping bowl occasionally.
Pour into cupcake liners and bake for about 22 minutes, or until toothpick comes out clean. These cupcakes should be very moist - if they aren't, try baking them for less minutes the next time. Let cupcakes rest in pan for 5 minutes before removing them to a cooling rack to cool completely.
for the lemon curd:
In a medium stainless steel bowl placed over a saucepan of simmering water (do not allow bowl to touch the water), whisk together the eggs, sugar, and lemon juice until blended. Cook, stirring constantly, to prevent it from curdling. When the mixture becomes thickened (like sour cream), or to 165° F, remove it from the heat. This should take about 10 minutes. Cut the butter into small pieces and whisk into the mixture until the butter has melted. Add the lemon zest and let cool.
The lemon curd will continue to thicken as it cools. Cover immediately, so a skin doesn't form, and refrigerate for up to one week. (Be sure to reserve 3/4 cup of the lemon curd for the buttercream!)
for the lemon swiss meringue buttercream:
In the heatproof bowl of a stand mixer set over a pan of simmering water (do not allow bowl to touch water), combine the egg whites and sugar, whisking constantly until the mixture is warm to the touch (about 130° F).
Place the bowl on the stand mixer fitted with the whisk attachment. Beat the egg white mixture on high speed until stiff peaks form. Continue beating until mixture is fluffy and glossy and completely cool, about 6 minutes.
Switch to the paddle attachment. With the mixture on medium-low speed, add the butter, a few tablespoons at a time, beating well after each addition. Beat on lowest speed to eliminate any air bubbles, about 2 minutes. Gently fold in lemon curd with a rubber spatula.
to assemble the cupcakes:
With a paring knife, cut a small cone shape of cake out of the middle of each cupcake. Be careful to not cut to the bottom of the cupcake. Fill each cupcake with lemon curd, level with the top of the cupcakes.
Then prepare a pastry bag with a plain round tip, filling it with the buttercream. Starting at the outer edge of a cupcake top, swirl the buttercream around the cupcake, up to the center.
Nutrition Information:
Yield: 24
Serving Size: 1
Amount Per Serving:
Calories: 318
Total Fat: 11g
Saturated Fat: 5g
Trans Fat: 0g
Unsaturated Fat: 5g
Cholesterol: 50mg
Sodium: 176mg
Carbohydrates: 50g
Fiber: 1g
Sugar: 40g
Protein: 6g
Nutrition information is automatically calculated by Nutritionix. I am not a nutritionist and cannot guarantee accuracy. If your health depends on nutrition information, please calculate again with your own favorite calculator.