10 Summer Lemonade Recipes
This post may contain Amazon or other affiliate links. As an Amazon Associate I earn from qualifying purchases.
These 10 Summer Lemonade Recipes will keep you refreshed and relaxed all summer long. They're simple, fruity and delicious!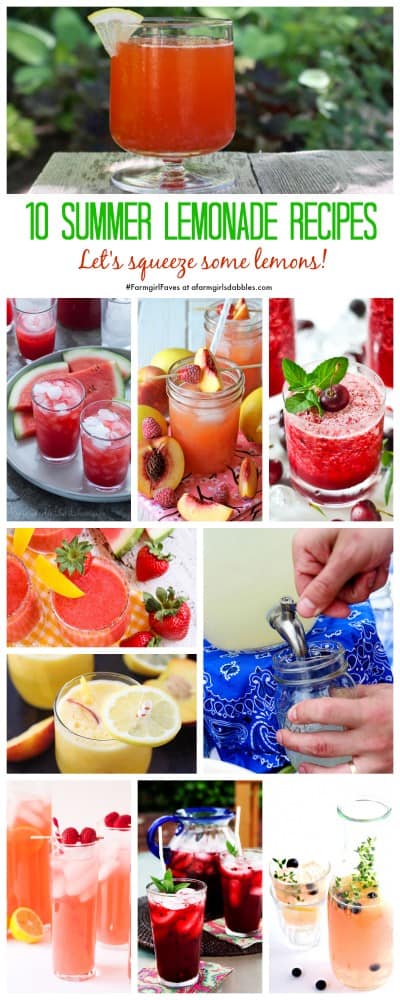 Top 10 Lemonade Recipes for Summer
I don't know about you, but lemonade always tastes better to me during the summer. Cold and refreshing and more tart than sweet, that's how I like mine. And I especially like it when there's another fresh fruit mixed in. Strawberry lemonade will probably always be my favorite, but after creating this roundup of 10 Summer Lemonade Recipes, I'm dying to try out a few more combinations!
[rss-cut]
---
from top to bottom, left to right:
We participate in the Amazon Services LLC Associates Program, an affiliate advertising program designed to provide a means for us to earn fees by linking to Amazon.com and affiliated sites. See our
disclosure policy
for more info.