10 Patriotic Desserts
Whether it's Memorial Day or the 4th of July, these 10 Patriotic Desserts have got you covered. They're red, white, blue and delicious!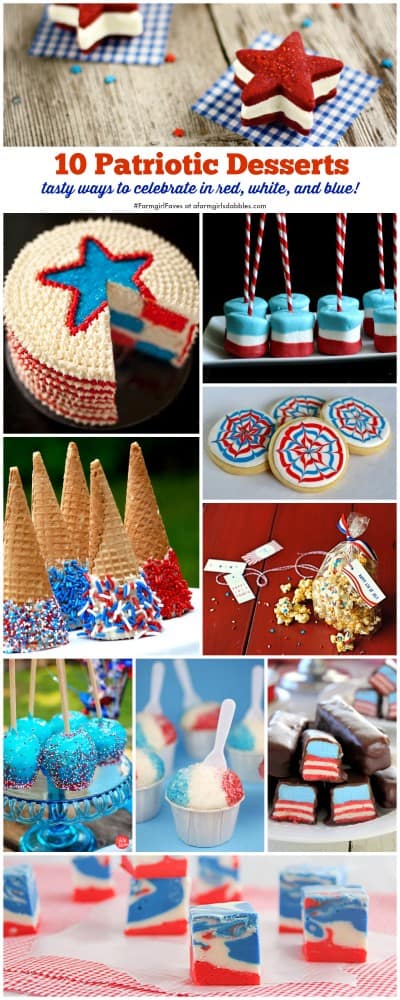 10 Patriotic Desserts
The 4th of July is just around the corner, and that means SUMMER! Here are 10 Patriotic Desserts to help you celebrate in tasty and creative red, white, and blue fashion.
[rss-cut]
It finally feels like summer vacation around here. For me, anyway. Last week was officially our girls' first week off from school, but I was away with my butter pals for a few days at the beginning of the week, and then traveled home to South Dakota for a few days at the end of the week to attend my cousin's funeral and visitation services. Needless to say, I was completely occupied with things other than celebrating the first week of summer vacation with our girls.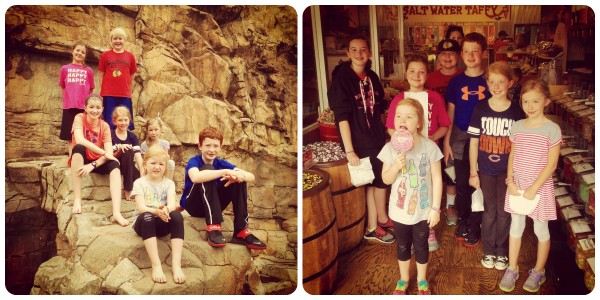 But this week is a different story. My two sisters and their five kids arrived at our home on Wednesday for the 2nd Annual Sisters & Cousins Week. We had so much fun hanging out last year, going to the lake, sharing great meals and laughs, that we had to repeat the occasion. Yesterday we headed to Stillwater where we shared an awesome Mediterranean meal, family-style, before heading to one of the kids' favorite parks and old fashioned candy store. Then it was off to the Dollar Store for water guns. Ahhhhhhh…summer!
---
If you're looking for some fun red, white, and blue inspiration for your 4th of July gathering, here's an awesome list for you. Enjoy!
from top to bottom, left to right: