10 No-Bake Strawberry Desserts
These 10 No-Bake Strawberry Desserts are to die for! They're refreshing, healthy, and easy to make with no baking necessary.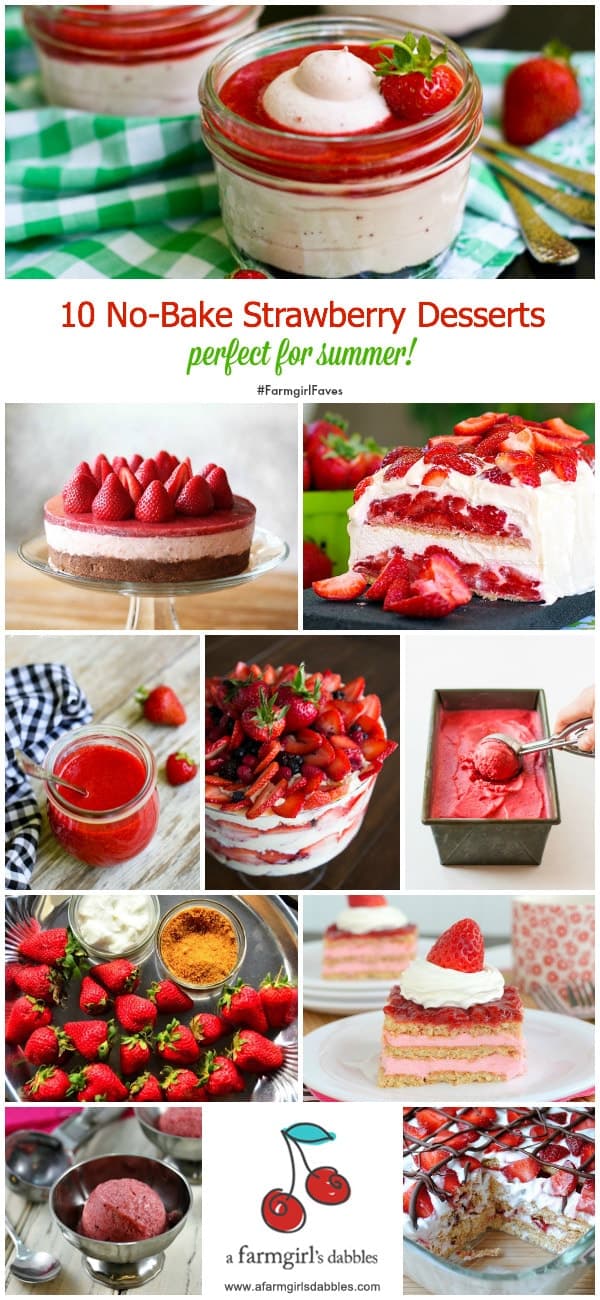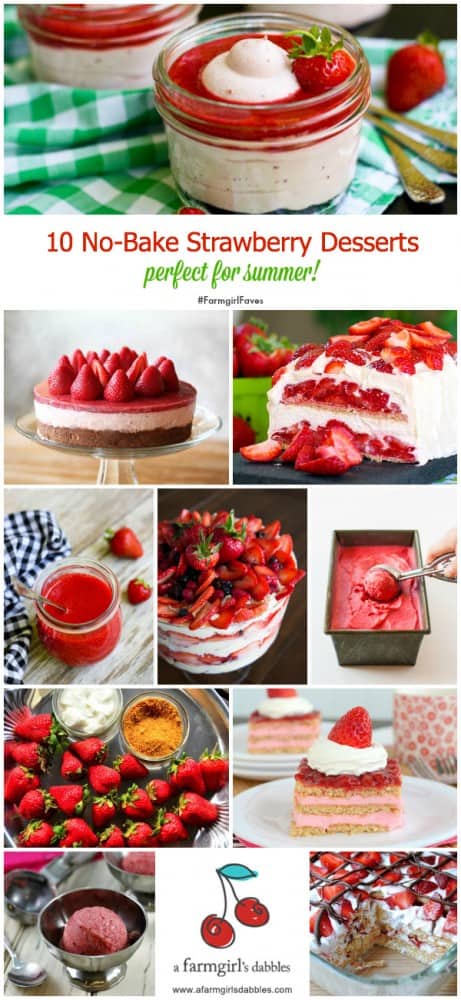 The Best No-Bake Strawberry Desserts
Fresh berries are my perfect breakfast, lunch, snack, supper, and dessert. I'm not stretching the truth one bit when I say that! And as we've just recently flipped the calendar over to June, fresh local strawberries are on my mind. It's our tradition to hit up the local you-pick at least once each June, and this year I'm so excited that we've started our own strawberry plants in our new raised beds. I don't have much of a clue yet how to take care of them, but I'm up for the challenge. And I'm betting my friend Sandy can give me a few pointers on raising them, as she always has such gorgeous strawberries. Hopefully some day we'll be picking more than we can eat each day, and can actually freeze them like she does!
This summer I'm going to be featuring each week a round-up of favorite recipes, from here and around the blogosphere. And up this week are 10 No-Bake Strawberry Desserts. Which one will you be trying first?!
from top to bottom, left to right: