10-Minute Garlic and Rosemary Roasted Salmon
This 10-Minute Garlic and Rosemary Roasted Salmon is delicious simplicity at its very best.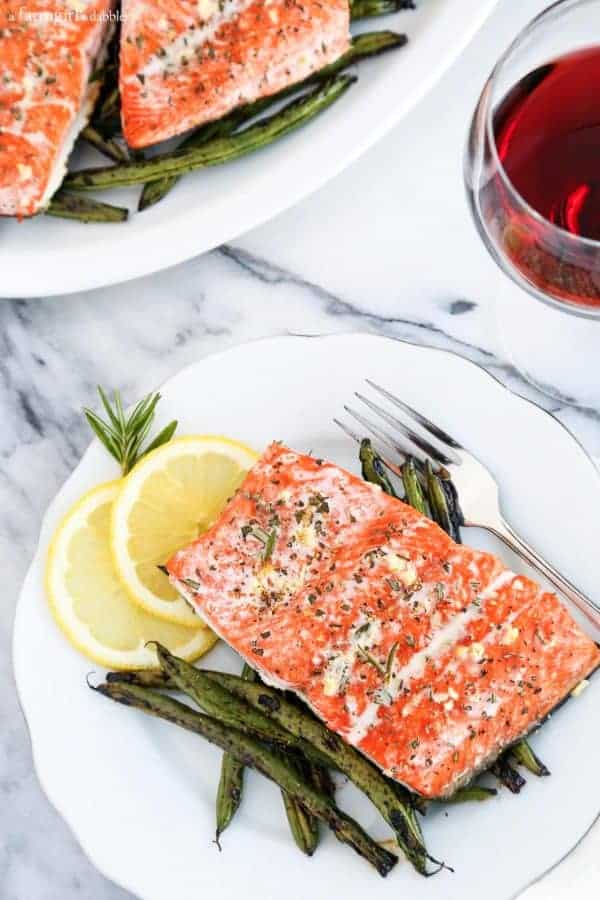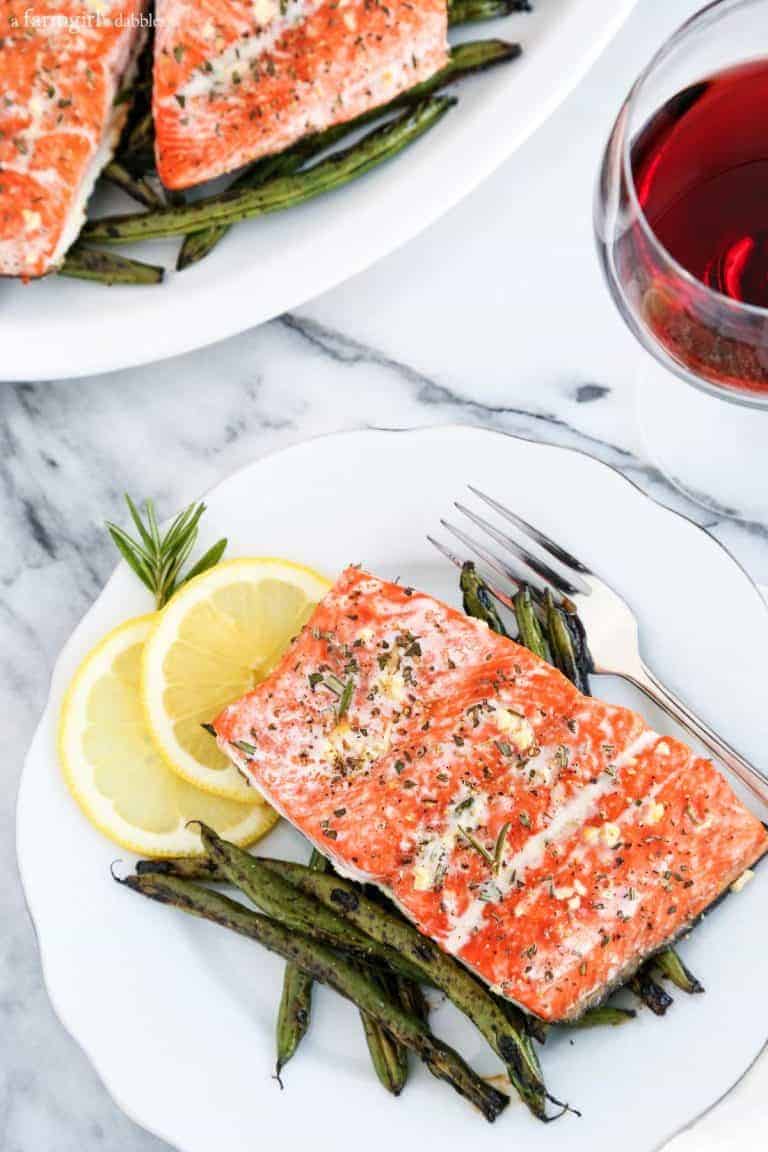 I have usually reserved salmon dishes for fair weather outdoor grilling, spring through fall here in Minnesota. This little unspoken rule of mine has not only kept the smell of fish out of our kitchen (it's my goal to get our daughters to like fish!), but it also gave me that wonderful char of the grill and/or smokiness of a grill plank that I love so much.
But I've been trying to incorporate fish more regularly into our meals (even if it's only for Blake and me!), and need a few quick and easy recipes for cooking salmon indoors. This 10-Minute Garlic and Rosemary Roasted Salmon works just as beautifully for a quick weeknight meal as it does for easy, classy entertaining. Perfect!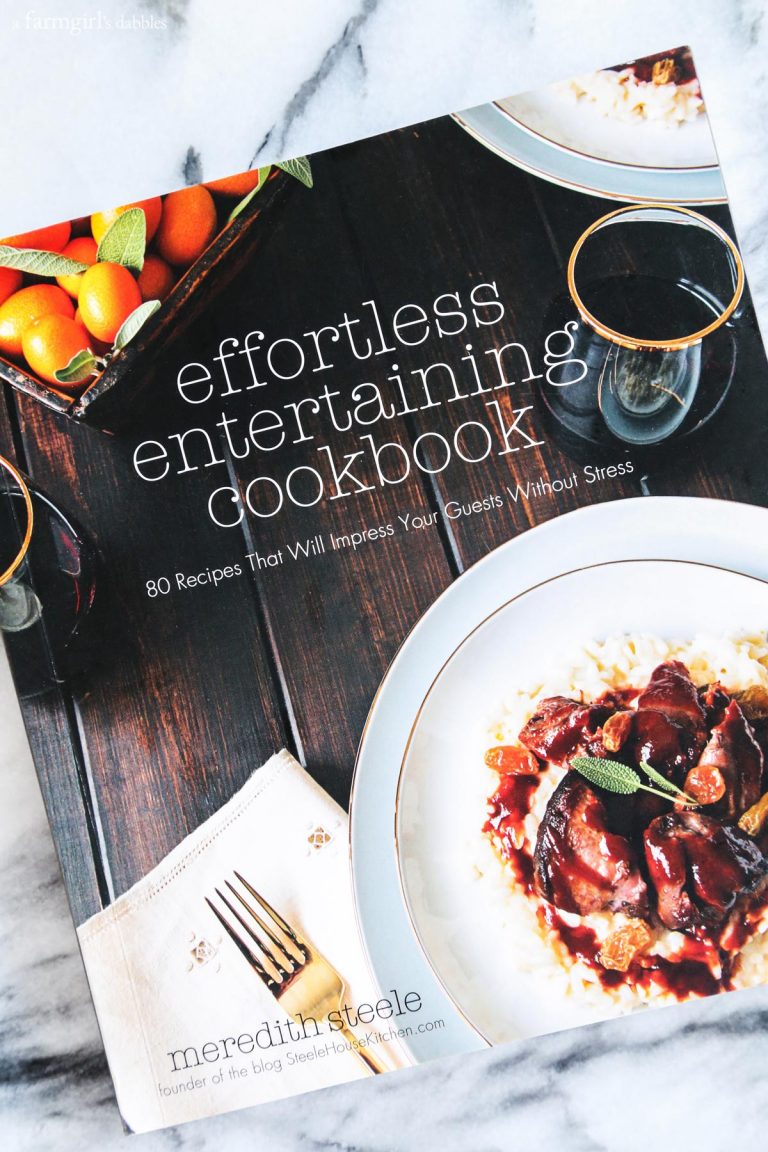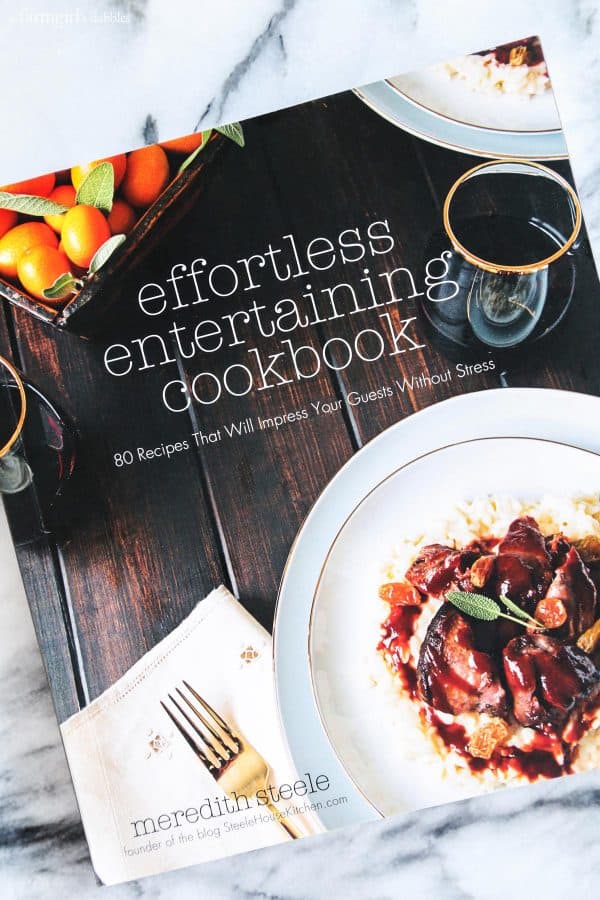 This wonderful salmon recipe comes from the pages of the Effortless Entertaining Cookbook, written by my friend Meredith Steele.
Just a few months ago, I had the pleasure of catching up again with Meredith face-to-face in Aspen. I love talking food with Meredith. She always shares so much creative insight and wisdom. And she has a great smile and laugh, big bonus material in any friend of mine. I love to laugh!
Meredith is the author of Steele House Kitchen, a food blog celebrating creative, fresh foods. Her gorgeous recipes and photography landed her a finalist position in Saveur's Best Food Blog annual awards, and you can see her work on JamieOliver.com. Meredith also operates her own recipe development and photography company, MBS Recipe Development, which specializes in multimedia recipe development for commercial and small business. Check out her work. It's beautiful!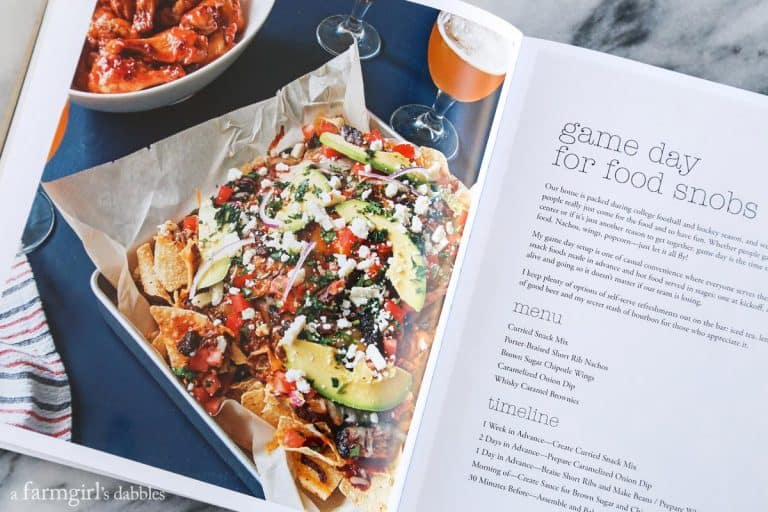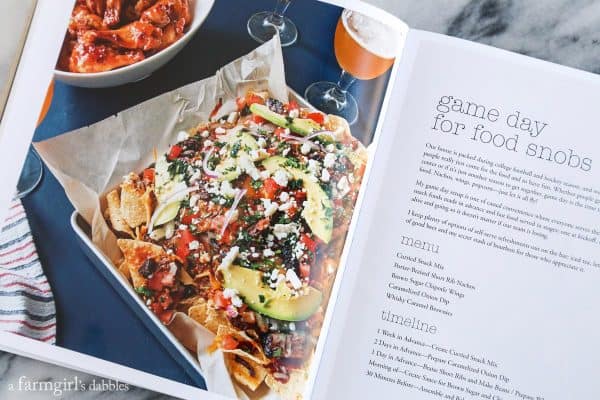 The Effortless Entertaining Cookbook is organized into four sections – Spring, Summer, Fall, and Winter. And within each of those sections you'll find stress-less menus for different occasions according to the season. Meredith has included notes for preparing items ahead of time, along with wine, beer, and cocktail pairings. She really does make entertaining easy.
My family enjoys a big pan of grilled or baked nachos at least a couple times a month. It's a fun weekend meal for the four of us or a great pre-meal appetizer for a larger group. I've tagged Meredith's recipe for Porter-Braised Short Rib Nachos for an upcoming football game. (Can't wait!!!)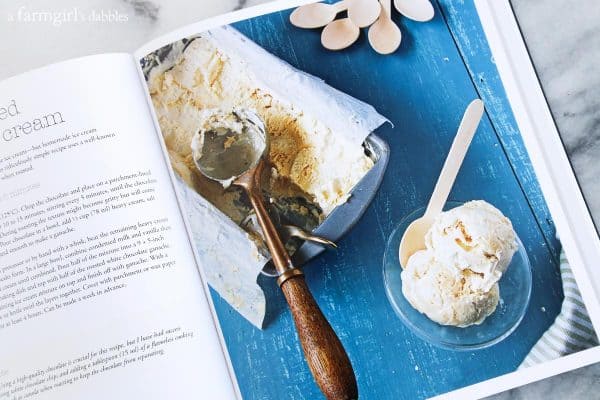 I also want to try the No-Churn Caramelized White Chocolate Ice Cream,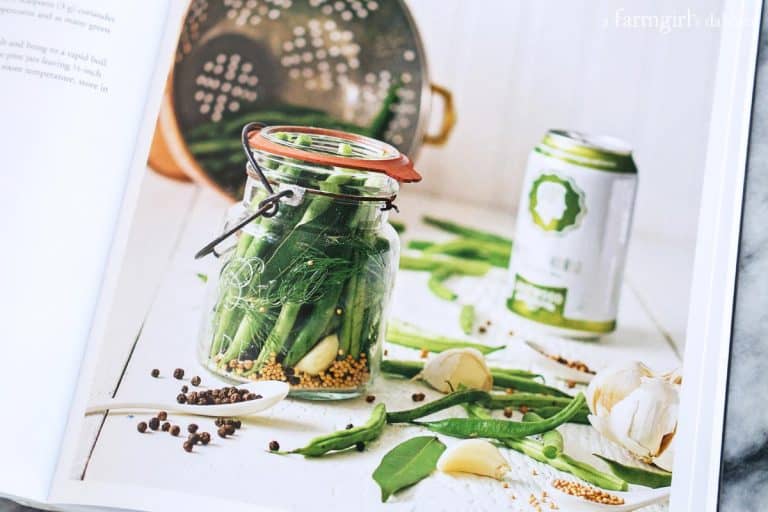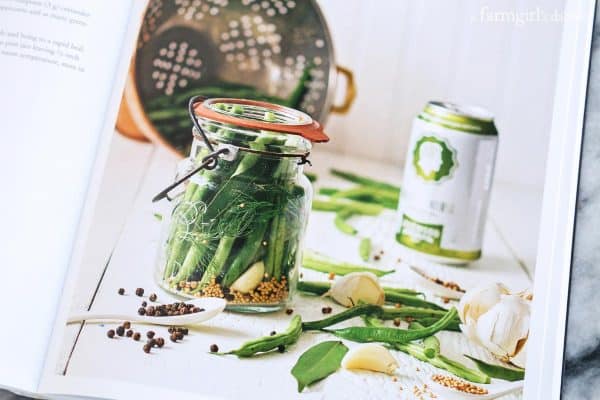 IPA Quick-Pickle Green Beans,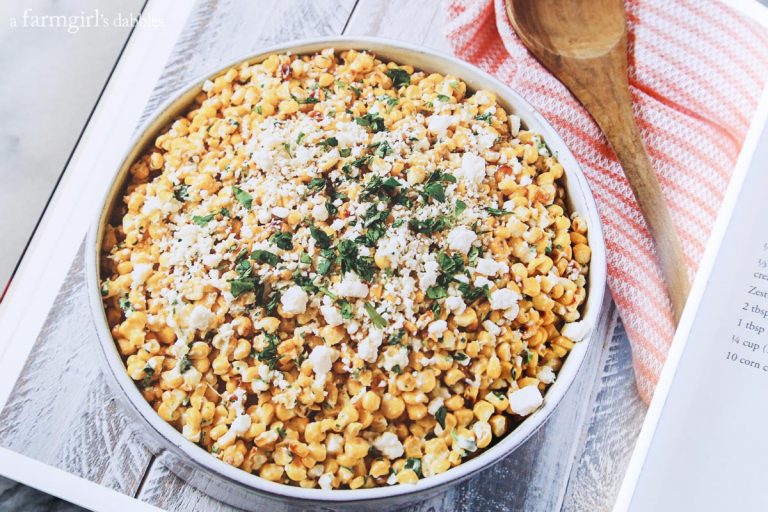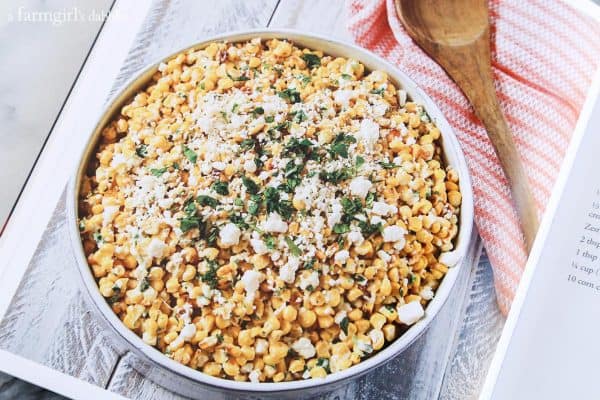 and Oven Elotes – hot, fresh sweet corn blanketed in zesty cream, lime, cheese, and cilantro. What a great side for tacos!
Those are just a few of the recipes I have up my sleeve to enjoy, but believe me when I tell you that every page holds temptation. This cookbook is full of beautiful, approachable recipes, perfect for effortless entertaining.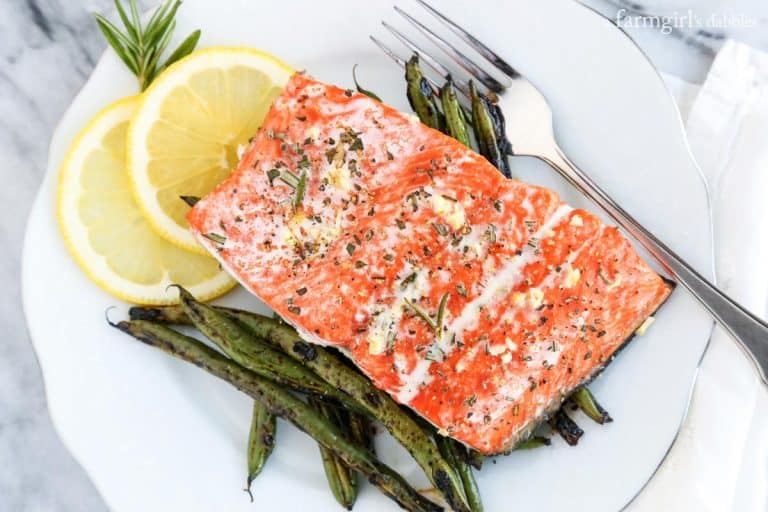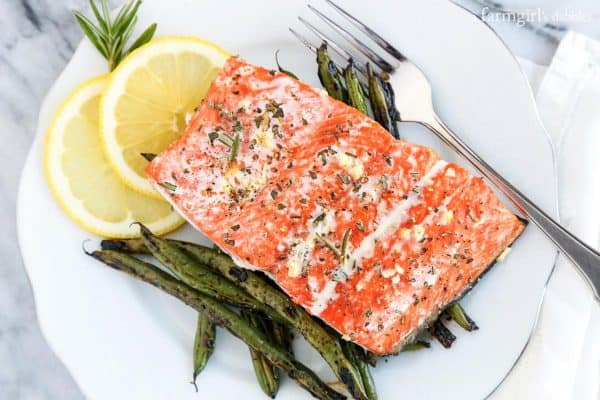 Lean and healthy proteins are always welcome on my plate, and I'm grateful to have this super easy recipe for 10-Minute Garlic and Rosemary Roasted Salmon in rotation.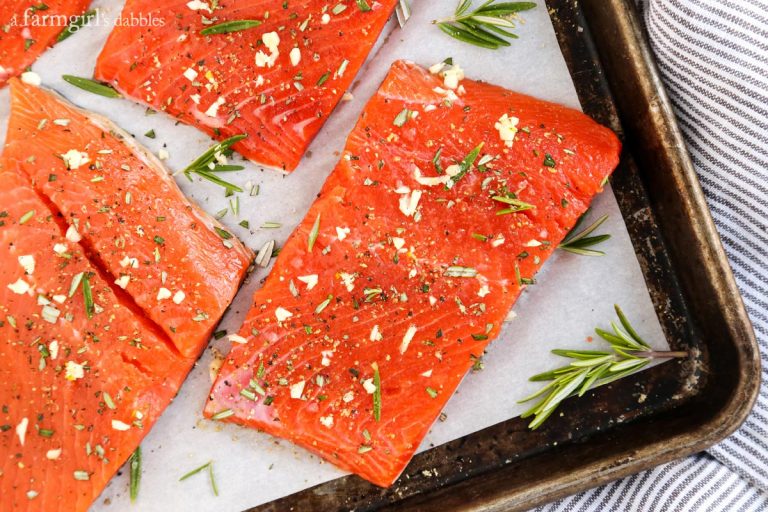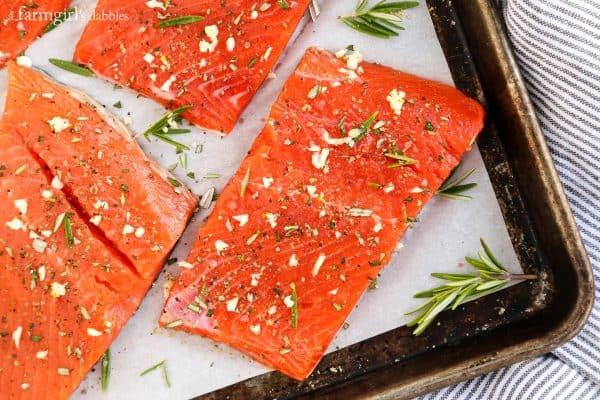 All the salmon needs is a bit of olive oil, fresh minced garlic and rosemary, and a sprinkle of salt and pepper. That's it for the ingredient list. Then 10 minutes in the oven, and it's ready to eat.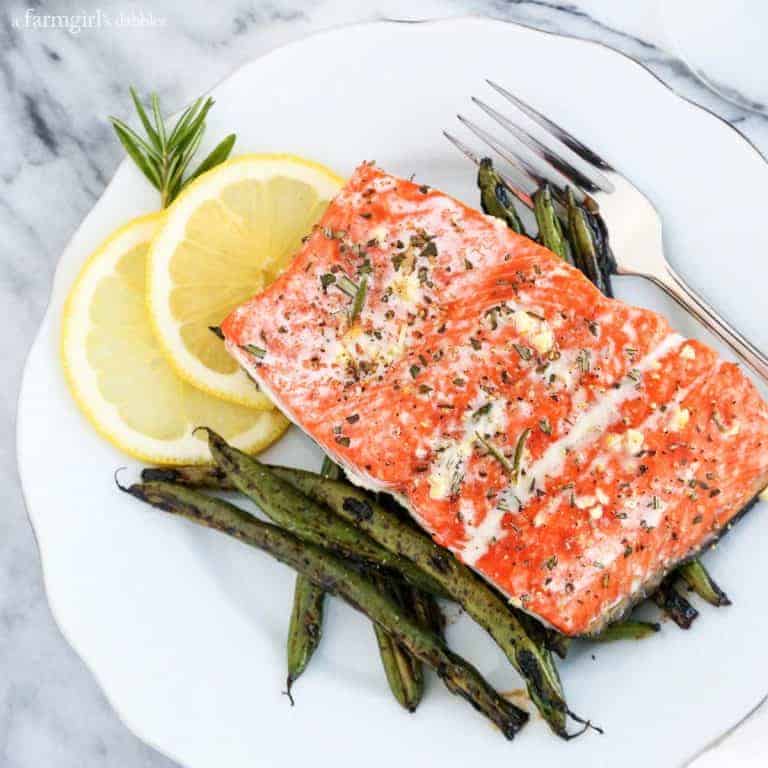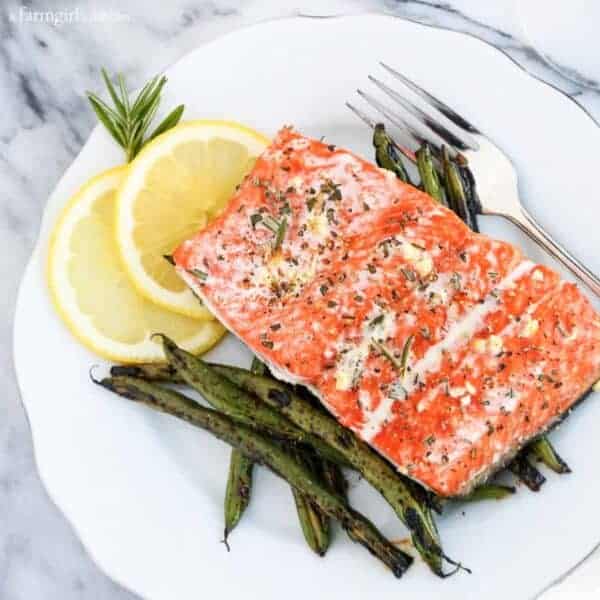 I like to serve the salmon with fresh lemon to squeeze over the top, alongside a fresh green veggie or a simple salad. This meal is delicious simplicity at its very best.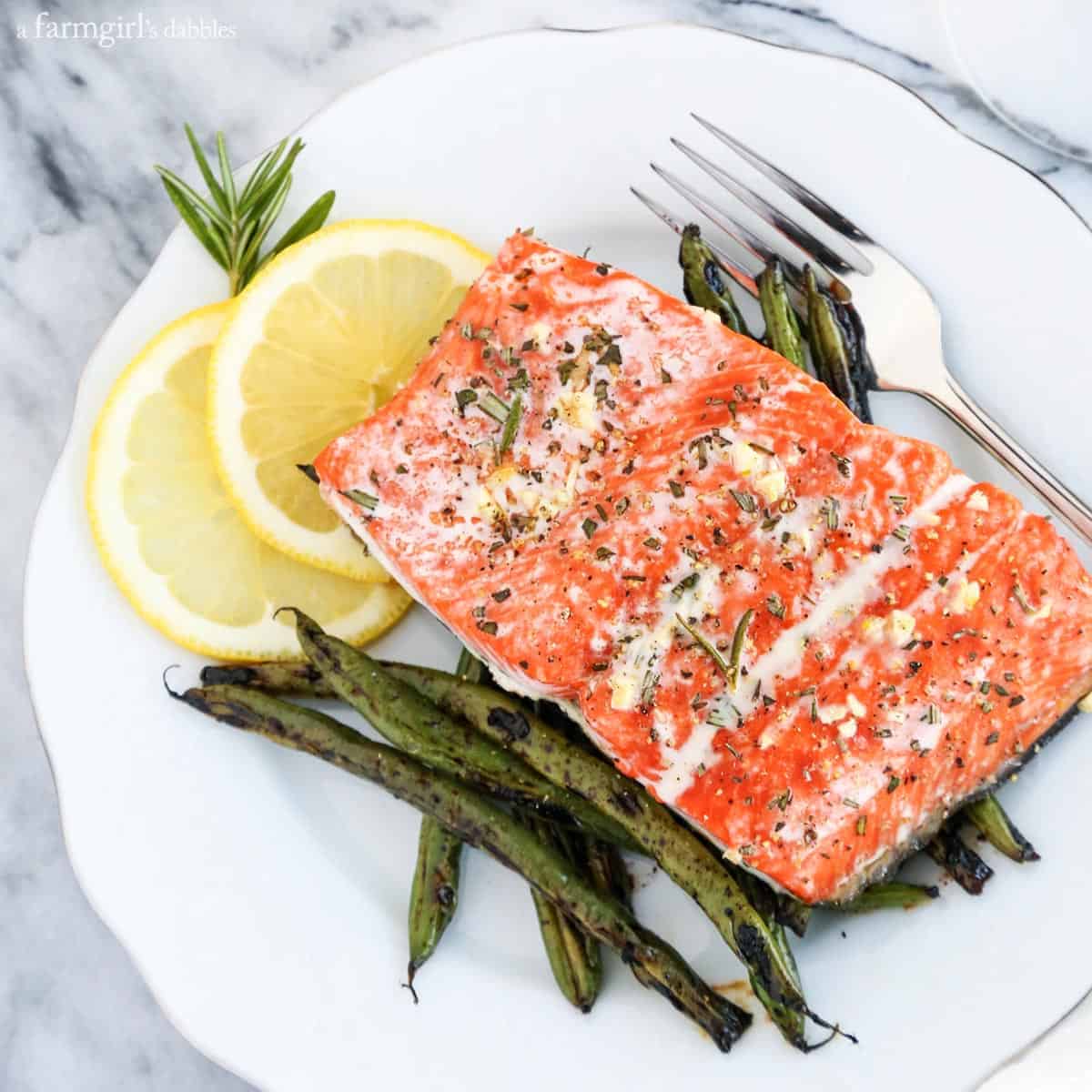 10-Minute Garlic and Rosemary Roasted Salmon
Yield: 6 servings
Cook Time: 10 minutes
Total Time: 10 minutes
This 10-Minute Garlic and Rosemary Roasted Salmon is delicious simplicity at its very best.
Ingredients
6 wild-caught sockeye salmon fillets, 6 to 8 ounces each
1 T. olive oil
2 garlic cloves, minced
1-1/2 T. chopped fresh rosemary
1 tsp. sea salt
1/2 tsp. fresh ground black pepper
fresh lemon wedges for squeezing over the top, optional
Instructions
Allow salmon to rest at room temperature for 20 minutes prior to roasting. Preheat oven to 425° F.
Place salmon on a parchment-lined baking sheet. Evenly top each fillet with oil, garlic, rosemary, salt, and pepper. Bake for 10 to 12 minutes, or until salmon flakes easily with a fork. Serve hot, with fresh lemon wedges for squeezing over the top if desired.
Notes
Note: Salmon can be prepared, covered with plastic wrap and stored in the refrigerator the morning prior to roasting.
Adapted very slightly from Effortless Entertaining Cookbook by Meredith Steele of SteeleHouseKitchen.com
Nutrition Information:
Yield: 6
Serving Size: 1
Amount Per Serving:
Calories: 510
Total Fat: 20g
Saturated Fat: 3g
Trans Fat: 0g
Unsaturated Fat: 12g
Cholesterol: 189mg
Sodium: 673mg
Carbohydrates: 2g
Fiber: 1g
Sugar: 0g
Protein: 82g
Nutrition information is automatically calculated by Nutritionix. I am not a nutritionist and cannot guarantee accuracy. If your health depends on nutrition information, please calculate again with your own favorite calculator.
Disclosure: I was given a copy of Effortless Entertaining Cookbook for my review. There are Amazon affiliate links in this post.