10 Kebabs Recipes
This post may contain Amazon or other affiliate links. As an Amazon Associate I earn from qualifying purchases.
These 10 easy Kebabs Recipes are stress-free, mess-free and full of your favorite grilling flavors! They make a great light meal or appetizer.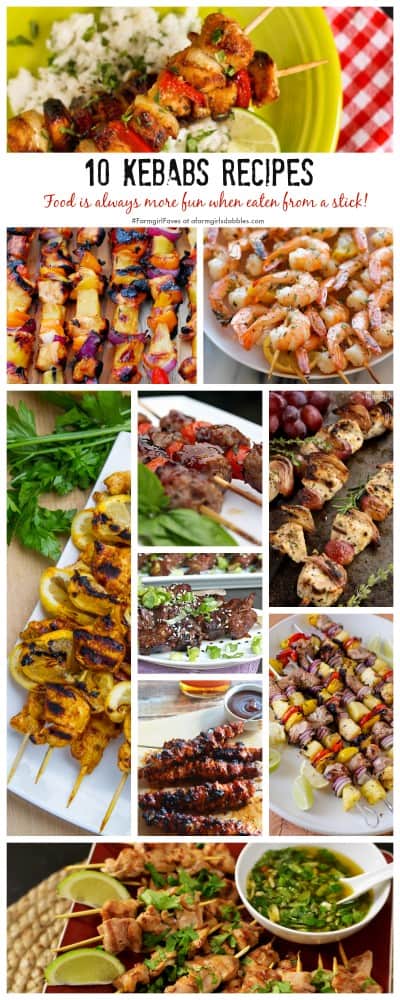 10 Kebabs Recipes
Kebabs. Kabobs. Shish Kebabs. Skewers. Whatever you want to call them…they're fun and delicious. Really, what's not to love about having your own tidy portion of grilled meats and veggies, stacked so pretty? A few family favorites are the Honey Chipotle Chicken Kebabs (we're making them tonight!), Herby Chicken Kebabs with Grapes and Shallots (yummers!), and Honey Mustard Chicken Kebabs (so easy and delish!).
Yes, I'm quite smitten with this food grilled on a stick. The ingredient and flavor combinations of kebabs are endless. Endless! Here are 10 Kebabs Recipes to get you started!
[rss-cut]
---
from top to bottom, left to right:
We participate in the Amazon Services LLC Associates Program, an affiliate advertising program designed to provide a means for us to earn fees by linking to Amazon.com and affiliated sites. See our
disclosure policy
for more info.