Tangy Roasted Tomatillo Guacamole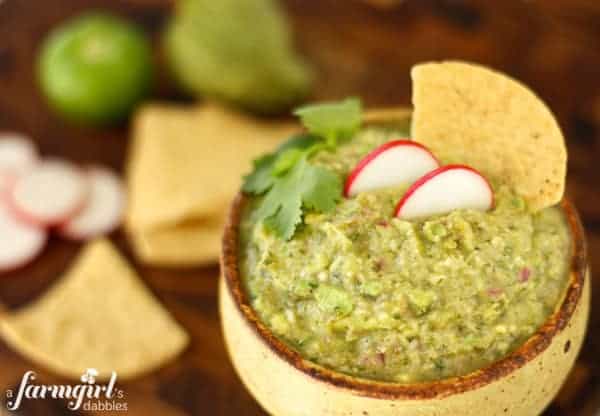 Every time I make guacamole, I have a flashback to my family's 2010 trip to Custer and the Black Hills of South Dakota. We stopped in to a local winery one afternoon, in the midst of some kind of Corvette rendezvous. It was heaven for me, being surrounded by all that revved up beauty on 4 wheels!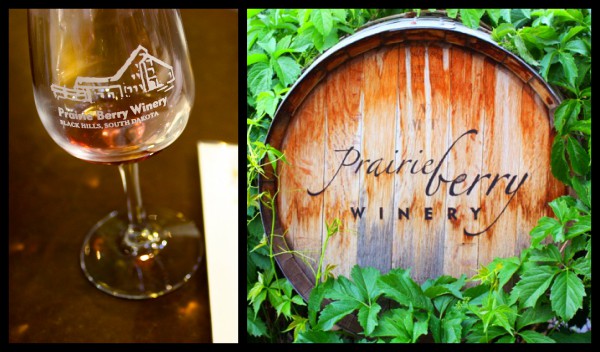 I taste tested a few of Prairie Berry's wines, and was drawn to their unique rhubarb wine. Their kitchen menu said it paired well with the tomatillo guacamole, so we ordered lunch with a side of chips and guac. I wanted to test that pairing. ;)
Their guacamole was so good. Bright and super tangy, with just a bit of very subtle heat. I am not kidding when I say that the girls and I completely licked the bowl clean. We traced our fingers around the inside of the bowl, over and over again, until every last bit of avocado deliciousness was delivered to our tummies.
I've been meaning to recreate that dish ever since, and now have my own rendition…Tangy Roasted Tomatillo Guacamole. It starts out with dry roasted tomatillos, garlic, poblano, and onions, which gives the guacamole a little bit of softened oven-caramelized goodness. I love me some lime pucker, and didn't hold back here, adding plenty of lime juice and zest for a very tangy guacamole. This recipe makes enough for a house full of friends. And, just so you know, it has a little looser consistency than your average chunky guacamole, due to the juices of the tomatillo and my appetite for lime juice. It's a guac off the beaten path.

When I was going through old photos for this post, it brought back so many happy – and very scenic – memories. From the much loved chuckwagon ride, to visiting the famous and amazing 6-story presidential stone carving, our trip was full of cherished times. Here are just a few of my favorite photos from that trip…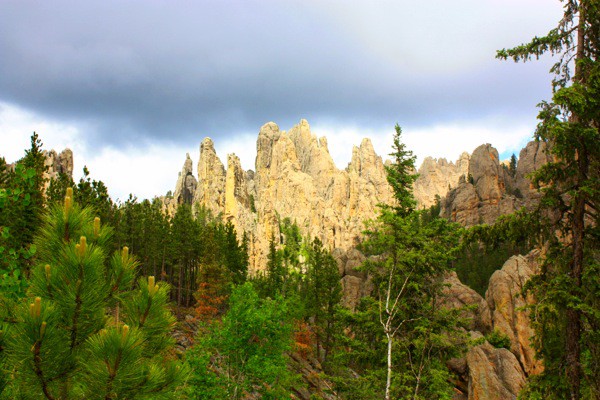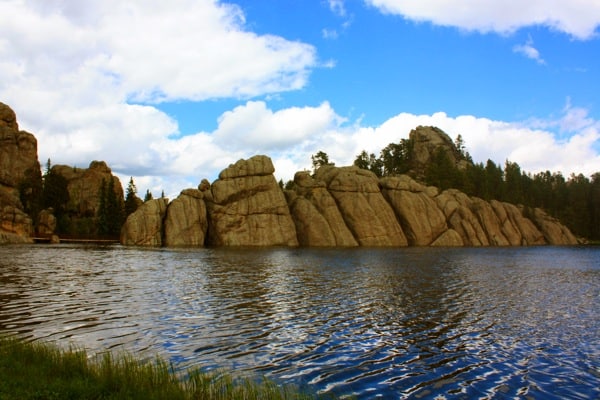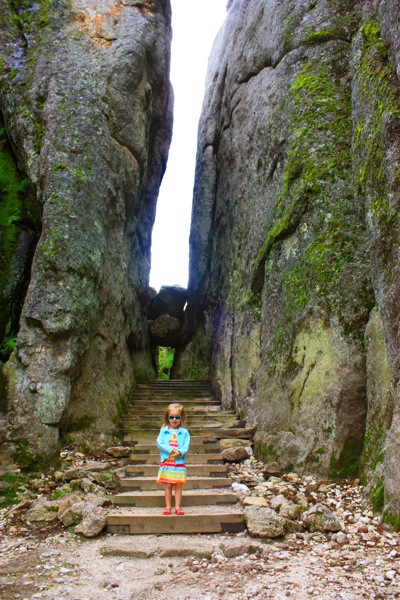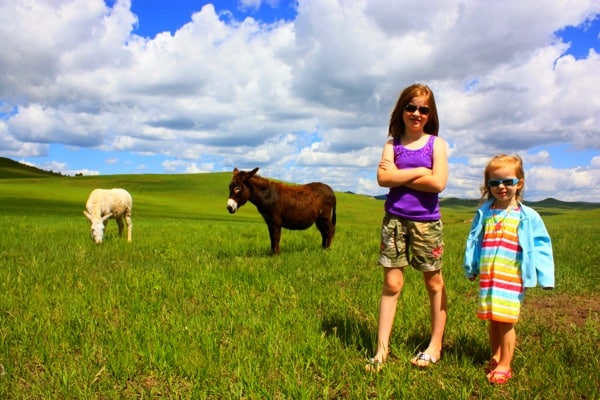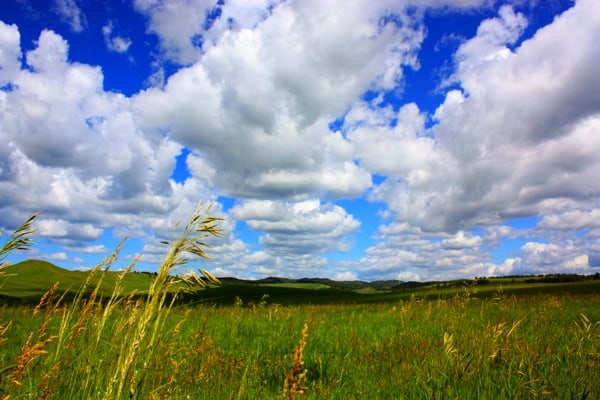 Have you visited this beautiful corner of America?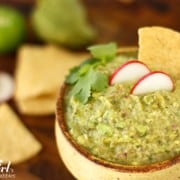 Tangy Roasted Tomatillo Guacamole
Yield: about 4 cups of guacamole
Cook Time:15 minutes
Ingredients:
1 lb. tomatillos
6 large garlic cloves, peeled and left whole
1 small poblano pepper, seeded and quartered
1 medium red onion, quartered
1 c. roughly chopped cilantro
1/3 c. freshly squeezed lime juice
lime zest from 2 limes
2 tsp. cumin
3/4 tsp. kosher salt
1/2 tsp. freshly ground black pepper
4 large avocados
Directions:
Preheat oven to 400°. Line a rimmed baking sheet with foil and add tomatillos, garlic, poblano, and onion. Dry roast (no oil added) in oven for 10 minutes, then toss and roast for 5 minutes more, or until you are seeing nice charred marks. Let cool on pan for 20 minutes.
Add the roasted ingredients to a food processor or blender and pulse until broken down into chunks. Add cilantro, lime juice, lime zest, cumin, salt, and pepper. Pulse a few times until combined, yet still a bit chunky. Don't blend until completely smooth.
Chop the avocados into 1/2″ pieces and add to a medium-large size bowl. Mash a bit to break up the avocado, then add the mixture from the food processor. Fold to combine. Transfer to a serving bowl and serve with chips and/or veggies. This is also great with tacos, eggs, chicken, and pulled pork.
This can be prepared an hour or so prior to serving. Simply cover tightly with plastic wrap (press the plastic onto the guacamole so air is not in contact with the guacamole) and refrigerate until ready to serve.
Inspired by a delicious lunch at Prairie Berry Winery, in the beautiful Black Hills of South Dakota.
©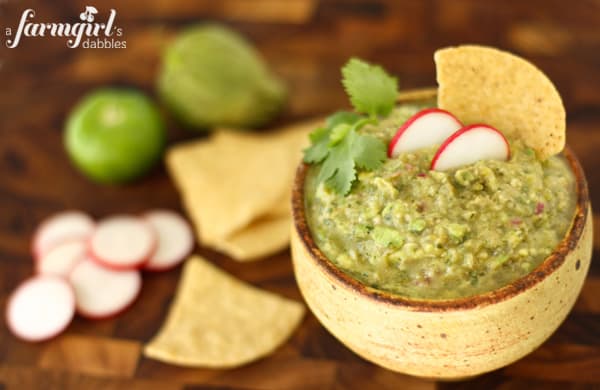 We participate in the Amazon Services LLC Associates Program, an affiliate advertising program designed to provide a means for us to earn fees by linking to Amazon.com and affiliated sites. See our disclosure policy for more info.