Sour Cream and Onion Tuna Noodle Casserole
This post may contain Amazon or other affiliate links. As an Amazon Associate I earn from qualifying purchases.
This Sour Cream and Onion Tuna Noodle Casserole includes some hip, fun twists on an old school dish!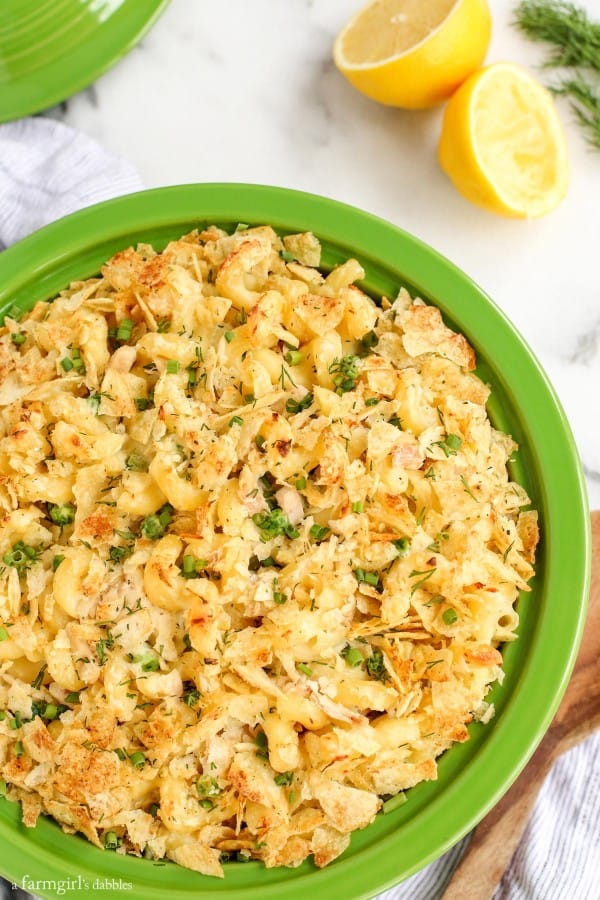 If you look in most any church or community cookbook, you're apt to find at least a few versions of tuna noodle casserole, all using some kind of canned cream soup. In this recipe, I've ditched the canned soups for a much tastier homemade roux-thickened sauce. Plus, I used fun and twisty cavatappi noodles and covered the casserole in crushed sour cream and onion flavored potato chips. If you grew up eating tuna noodle casserole, this dish is going to taste familiar, yet sooooooo much better!
I created this Sour Cream and Onion Tuna Noodle Casserole for The Pioneer Woman's website, where I am a regular contributor to Ree's Food & Friends section. Click here to read the full post on The Pioneer Woman's site!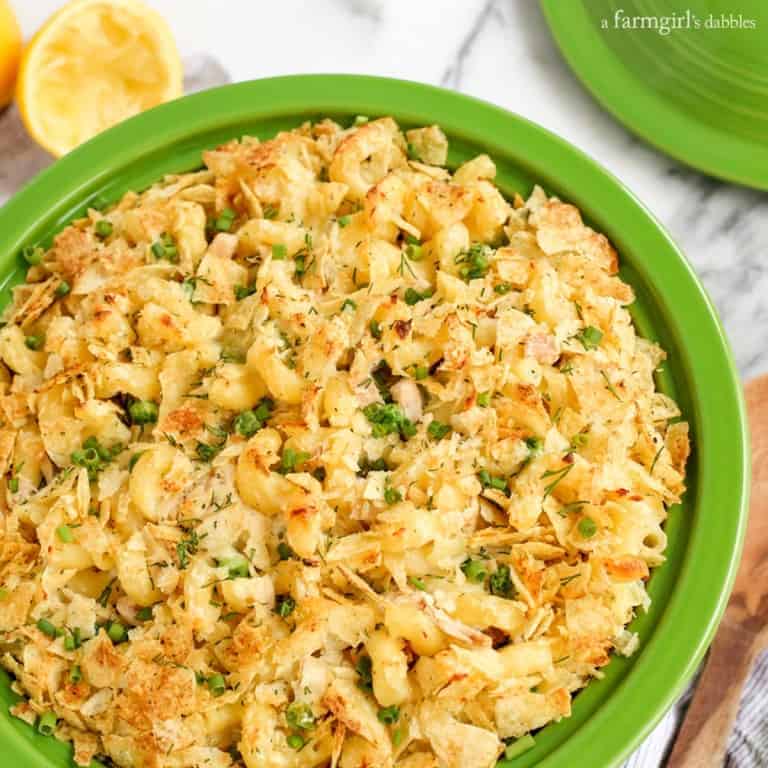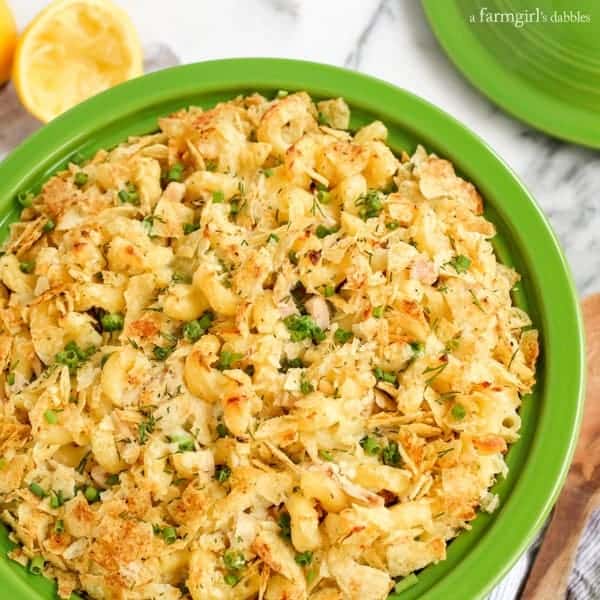 We participate in the Amazon Services LLC Associates Program, an affiliate advertising program designed to provide a means for us to earn fees by linking to Amazon.com and affiliated sites. See our
disclosure policy
for more info.