Happy New Year!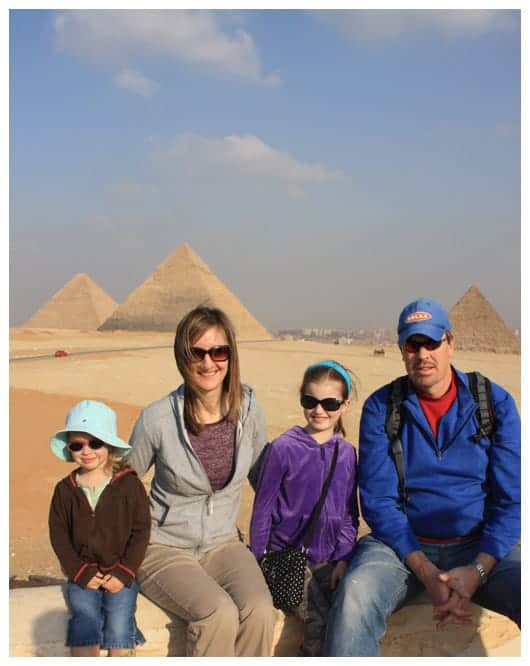 My family took a big step on December 15th. We boarded an airplane for our first overseas flight.
For an adventure of a lifetime. To an ancient city mortared together with layers and layers of rich and vibrant history. To a place I thought only a story book or National Geographic special would show its face to little ol' midwestern me.
To Cairo, Egypt.
Modern and ancient.
Chaotic, crowded, noisy, and polluted.
Enchanting, bewildering, passionate, and mysterious.
This is the metropolis my sister and her family have called home for the past three years.
And our family was indeed blessed to have spent the past two weeks getting acquainted with their beautiful Egyptian life. A true adventure for me and my family, and a memorable way to bring 2010 to a close.
(For more of our adventures in Egypt, please go here and here and here.)
………………………………………………………
I want to thank all of you who have kept up with my dabbles over the past year. Because of this blog, I've met loads of new and wonderful people and have reconnected with family and friends I haven't talked to in years. I am so grateful for your support, comments, and friendship. It's been a fun and delicious ride that I look forward to continuing in this new year.
I hope that you had a very merry Christmas and that your 2011 is richly blessed with joy and happy contentment.
All my best,
Brenda