Cheesy Mushroom and Herb Quesadillas with Smoky Salsa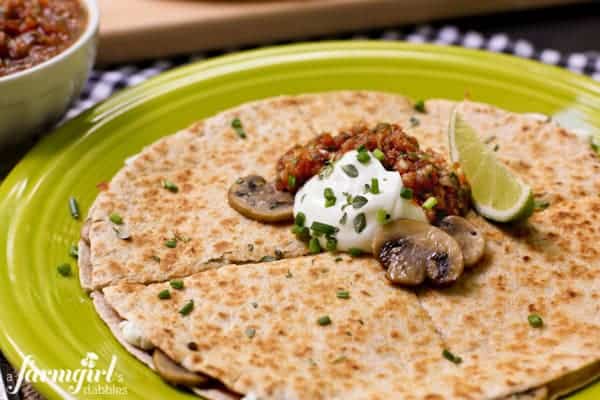 Around here, we eat quesadillas at least once a week. I keep waiting for that moment in time where my daughters (and myself!) get tired of them, but it never seems to happen. There's just something about a crispy buttery quesadilla filled with warm gooey cheese and other good things that keeps us wanting more, more, MORE!
I created these Cheesy Mushroom and Herb Quesadillas with Smoky Salsa for the third Kitchen Conversation with Land O'Lakes and The Pioneer Woman. We talked about food trends in our first conversation, and modernizing vintage recipes in our second. This time around, it's about "back to school, back to basics". And, for our family, nothing rings truer than good ol' quesadillas. They are a weeknight staple at our table.
Disclosure: I've partnered with Land O'Lakes for an exclusive endorsement of Land O Lakes® Butter for their Kitchen Conversation blogger program. This blog post is sponsored by Land O'Lakes.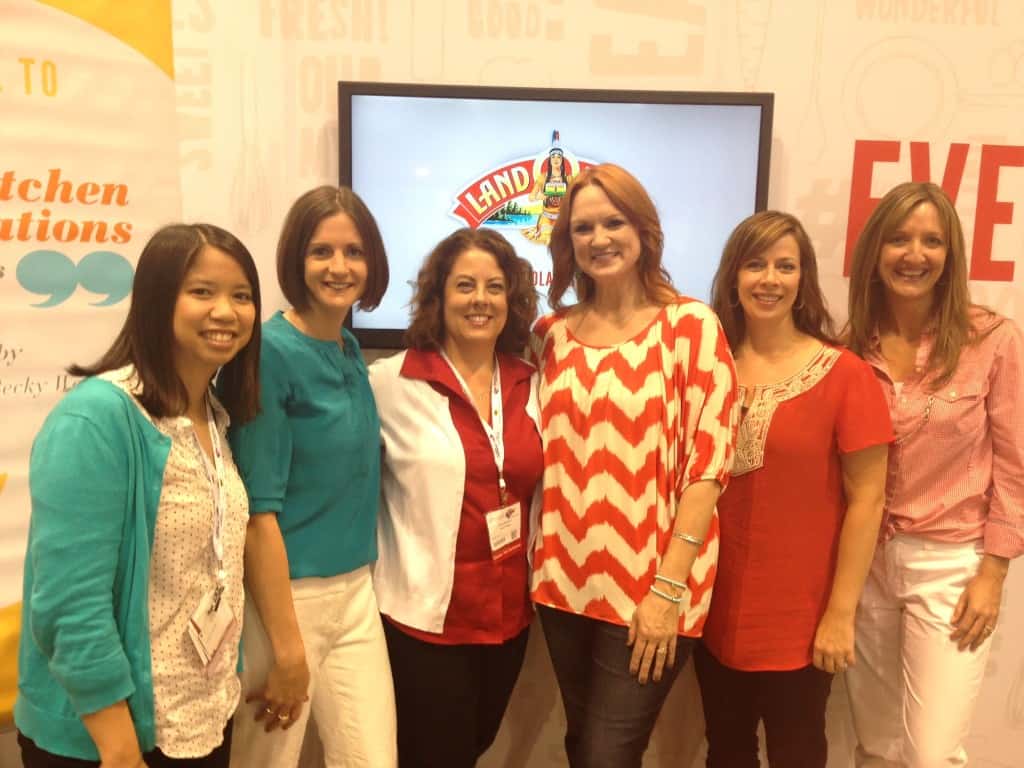 This photo of the Land O'Lakes Kitchen Conversations group was taken during the recent Blogher conference in Chicago. Pictured are Julie from The Little Kitchen, Maria from Two Peas and Their Pod, Becky from the Land O'Lakes Test Kitchen, Ree from The Pioneer Woman, Sommer from A Spicy Perspective, and myself.
We held our third Kitchen Conversation at the conference at the Land O'Lakes booth, and it was hosted by Becky and Ree. Conference attendees were invited to stop by as we chatted about easy weeknight meal ideas. It was a very casual and fun event.
You can keep up on all the recipes and fun with Land O'Lakes Kitchen Conversations through the hashtag #KitchnConvo on Twitter, Pinterest and Instagram.
(For more about this trip to Chicago, read on to the bottom of this post.)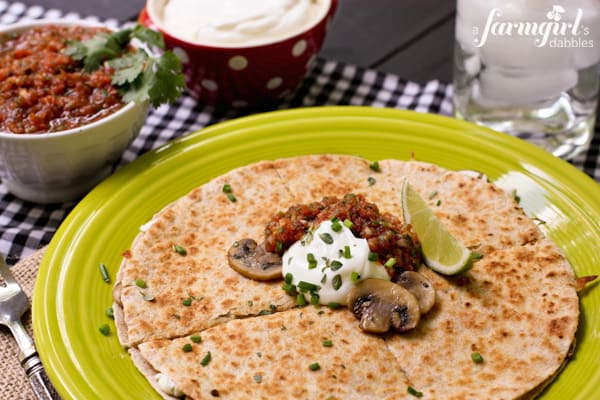 Quesadillas can be as simple or as complicated as you want to make them. While I admit to making many quesadillas bubbling with only colby-jack as filling, it's these ones filled with sautéed mushrooms and onions, just-picked thyme and chives from our garden, and a fabulous mix of mozzarella and goat cheese that keep me deeply vested in the quesadilla game.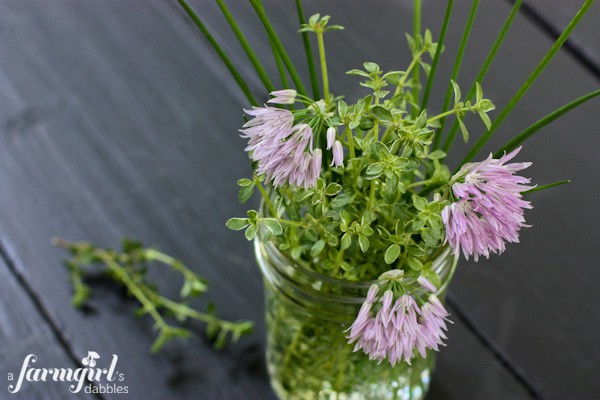 Such simple joy comes from stepping out in the back yard to snip a handful of fresh herbs for the next meal. No flavors can compare, and it's a wonderfully healthy way to amp up any dish. I love that our daughters have taken to racing each other to our kitchen garden whenever I need some herbs, only to race each other back inside to proudly show off their choices. They've swallowed my love for fresh herbs and are having fun, too!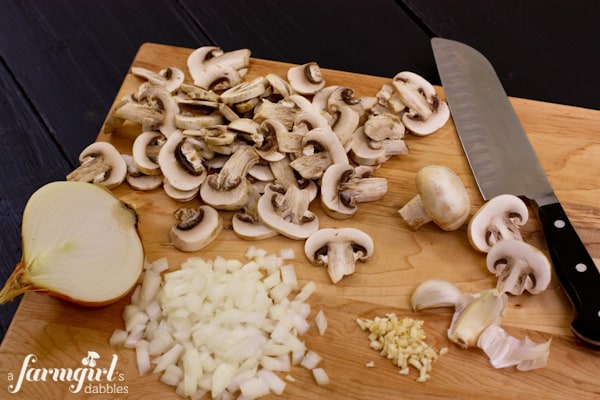 I think I could very well eat mushrooms every single day of the week. And I absolutely adore them sautéed in a bit of butter, with onions and garlic. With a sprinkling of freshly chopped thyme and chives (I LOVE mushrooms and thyme together!) to finish them off, they are irresistible, and a great base for these quesadillas.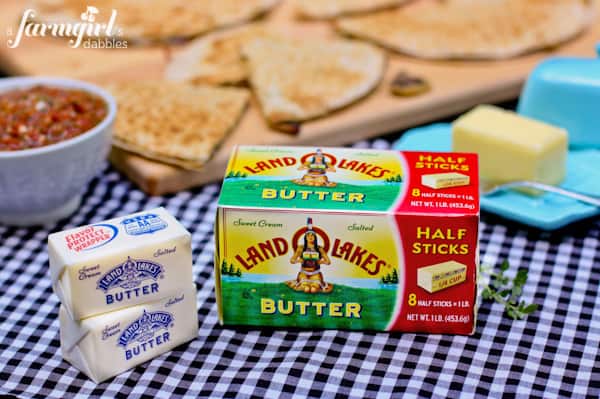 The unsalted butter from Land O'Lakes is my go-to. It's what you'll find stacked in our extra fridge, and what you'll see me using most often in my cooking and baking. But more and more, I've started to keep some of the Land O'Lakes salted butter around, too. I have a newfound love for soft salty butter on warm bread, and have also discovered the wonderful flavor it adds to the exterior of tortillas when making quesadillas.
I used one half stick of Land O Lakes® Salted Butter for this recipe. A small amount is used to butter one side of each tortilla, which then gets cooked on a hot griddle, making for a crispy tasty quesadilla exterior. The rest of the butter is used to sauté the mushrooms, onion, and garlic…a perfect combination for yum!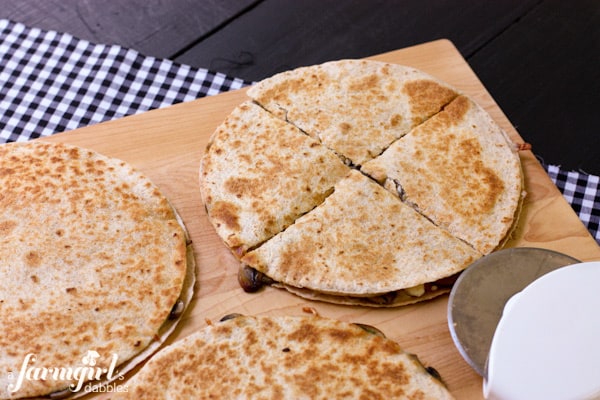 I normally use regular flour tortillas for our quesadillas. But this time I opted for whole wheat tortillas, and was pleasantly surprised by the extra layer of flavor from that small change. You can bet that I've picked up more of the whole wheat variety since that discovery!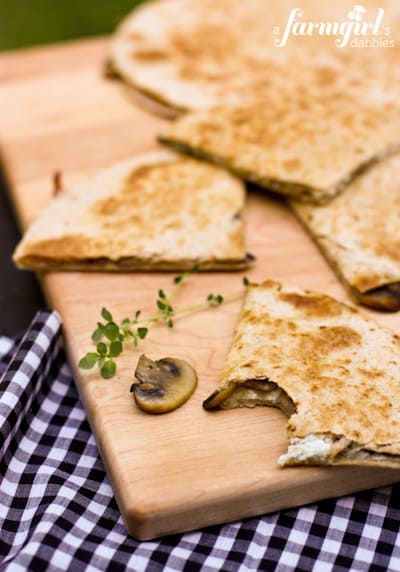 When I make quesadillas, I aim to concentrate on just a few flavors and/or textures, and try to hold back from stuffing in the kitchen sink. You might find my versions less lofty than others, but I prefer it that way, after losing way too many toppings when flipping overstuffed quesadillas in the past.
To hold it all together, I like to use a couple different kinds of cheese for added depth. In this case I used mild and chewy mozzarella and our kids' favorite cheese snack, goat cheese. Crumbles of its delicious, creamy saltiness add pockets of flavor throughout.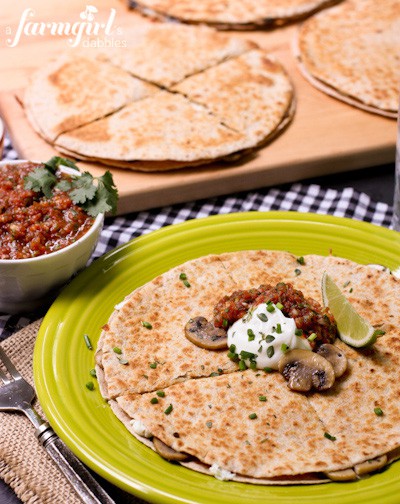 And the perfect salsa to serve with these quesadillas? That would be this super easy Smoky Salsa that I've also included for your quesadilla eating delight! I highly recommend blitzing up a double batch, as it always disappears way too quickly and keeps beautifully in the fridge for a number of days. A food processor makes quick work of this salsa, and you can enter to WIN one at the end of this post! I like to make a big bowl of the salsa over the weekend, so we have some for quesadillas during the upcoming week. Even though this salsa uses canned tomatoes (the perfect solution when it's not sweet summer tomato season!), its bright flavor beats the heck out of a jar of salsa from the store.
So when you pick up a package of whole wheat tortillas for these quesadillas, be sure to throw a bag of your favorite chips in the grocery cart, too. I promise, you'll be thankful you did, as you become friends with this awesome salsa. This is one of my family's favorite go-to meals for those crazy weeknights. I hope your family will love it, too!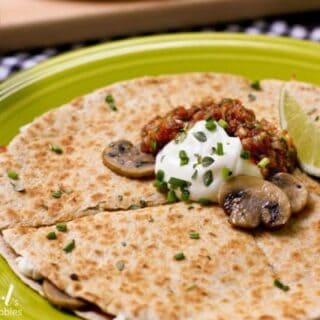 Cheesy Mushroom and Herb Quesadillas with Smoky Salsa
Yield: 4 quesadillas and 2 cups salsa
Prep Time: 15 minutes
Cook Time: 6 minutes
Total Time: 21 minutes
These quesadillas filled with sautéed mushrooms and onions, just-picked thyme and chives from our garden, and a fabulous mix of mozzarella and goat cheese that keep me deeply vested in the quesadilla game.
Ingredients
for the cheesy mushroom and herb quesadillas:
1 Half Stick (1/4 c.) Land O Lakes® Salted Butter, at room temperature, divided
8 oz. fresh mushrooms, sliced
1/3 c. chopped yellow onion
3 large cloves garlic, minced
kosher salt and freshly ground pepper, to taste
1 T. chopped fresh thyme
1 T. chopped fresh chives
8 8" whole wheat tortillas (or plain flour tortillas)
8 oz. shredded mozzarella cheese
4 oz. goat cheese crumbles
for the smoky salsa:
1 15-oz. can fire roasted tomatoes
1 large garlic clove, minced
1/4 c. chopped onion
1/2 c. roughly chopped fresh cilantro
juice from half a lime
1 tsp. cumin
1/2 tsp. smoked paprika (or substitute regular paprika)
1/4 tsp. kosher salt
1/4 tsp. sugar
1/8 tsp. chipotle powder
Instructions
for the cheesy mushroom and herb quesadillas:
If cooking the quesadillas individually in a skillet, rather than all four at once on a large griddle, place a wire rack on top of a baking sheet, and place in the top half of the oven. Preheat oven to 200° F. This will be used to keep cooked quesadillas warm until all four are finished.
In a large skillet over medium-high heat, melt 3 tablespoons Land O Lakes® Salted Butter. Add mushrooms, onion, and garlic, stirring well. Cook for 6 to 8 minutes, or until mushrooms are tender and onions are soft and translucent. Sprinkle with salt and pepper, to taste. Then add thyme and chives. Stir to incorporate and remove pan from heat.
Preheat a large griddle (to cook all 4 quesadillas at the same time) or a large skillet (to cook single quesadillas) to medium/medium-high.
With the remaining 1 tablespoon of Land O Lakes® Salted Butter, spread a thin layer of butter on one side of each tortilla. Place a tortilla buttered side down on a plate and top with one fourth of the mushroom and herb filling, spreading it out evenly. Sprinkle one fourth of the shredded mozzarella and one fourth of the goat cheese on top of the mushroom and herb filling. Then top with another tortilla, buttered side up. Repeat this process three more times, to complete 4 filled quesadillas.
Place quesadillas on preheated griddle and cook for 2 to 3 minutes per side, or until tortillas are golden brown and cheese is melted. I cook up to 4 quesadillas at a time on a large griddle, but a large skillet could also be used to cook the quesadillas individually. When cooking them one at a time, transfer each cooked quesadilla to the warm baking sheet in the oven to stay warm. Cut into wedges and serve with smoky salsa and sour cream.
for the smoky salsa:
In the bowl of a food processor, combine all salsa ingredients. Pulse a few times to combine, until salsa is of the desired consistency.
This salsa can easily be made in advance, and is actually a little better after the ingredients have time to mingle. But I can't deny eating it straight from the bowl of the food processor, either!
Nutrition Information:
Yield: 6
Serving Size: 1
Amount Per Serving:
Calories: 414
Total Fat: 19g
Saturated Fat: 11g
Trans Fat: 0g
Unsaturated Fat: 6g
Cholesterol: 38mg
Sodium: 897mg
Carbohydrates: 42g
Fiber: 8g
Sugar: 11g
Protein: 20g
Nutrition information is automatically calculated by Nutritionix. I am not a nutritionist and cannot guarantee accuracy. If your health depends on nutrition information, please calculate again with your own favorite calculator.
Disclosure: I've partnered with Land O'Lakes for an exclusive endorsement of Land O Lakes® Butter for their Kitchen Conversation blogger program. This blog post is sponsored by Land O'Lakes.
And now for more on our trip to Chicago….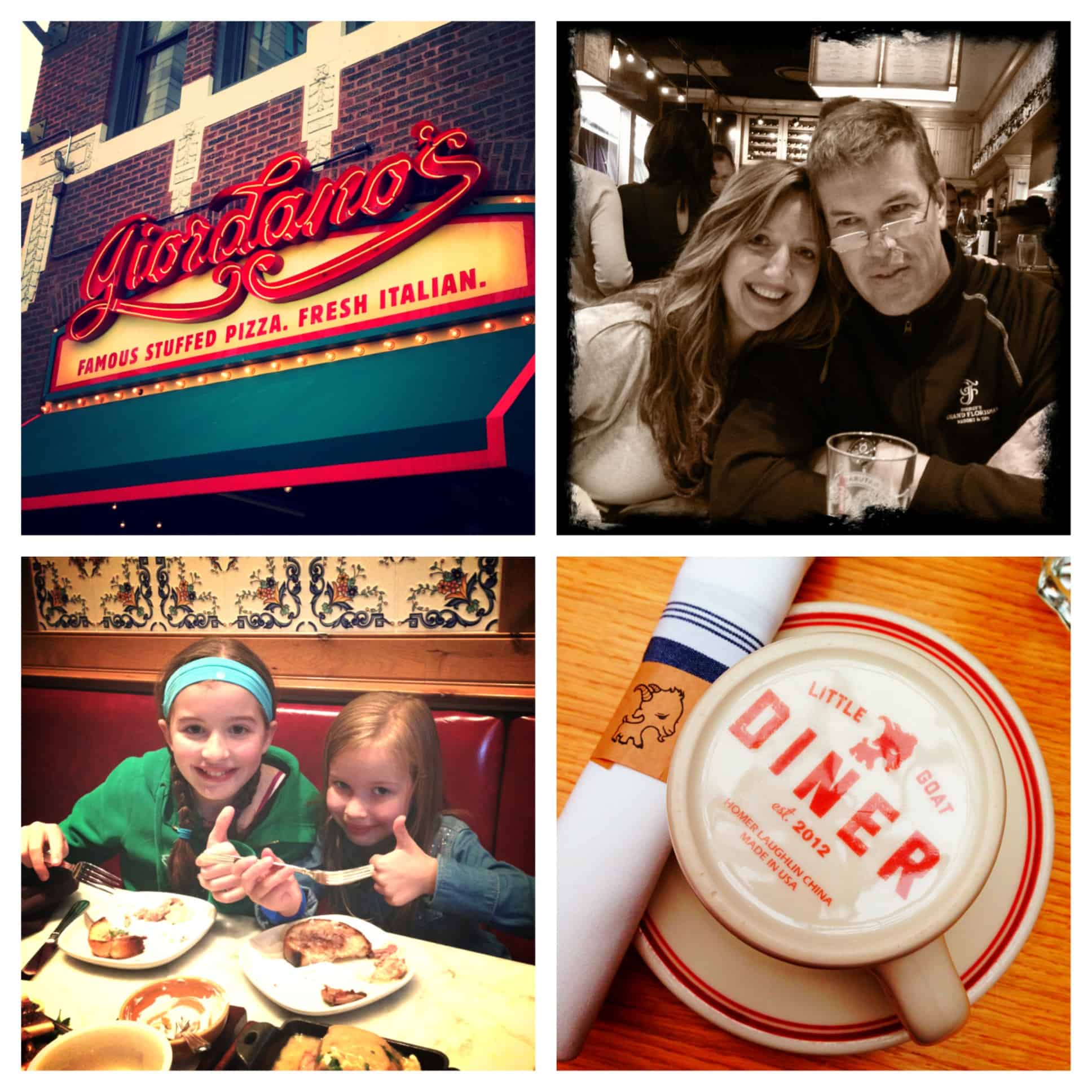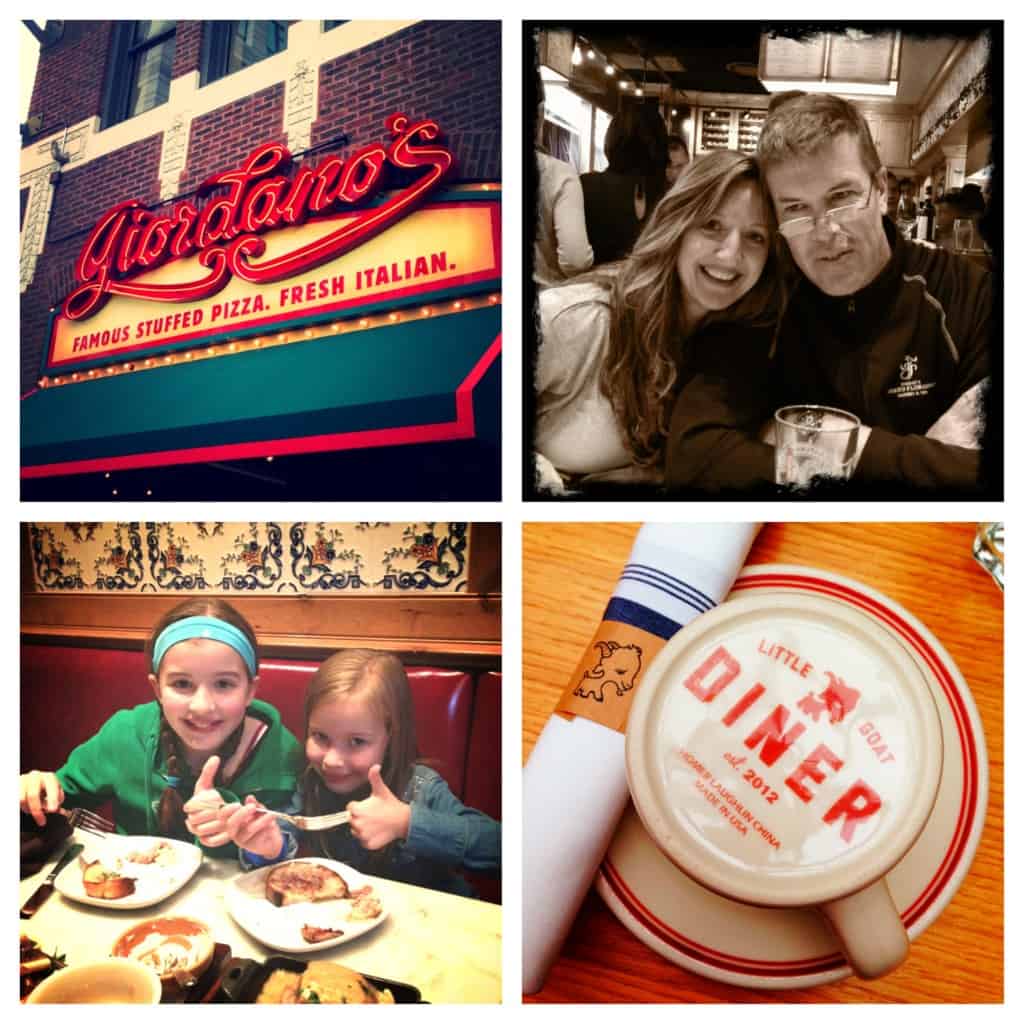 Chicago is one of my family's favorite destinations. And because the road trip is a fairly easy one from our home in Minnesota, we decided to make a mini vacation out of it as I attended the Blogher conference with Land O'Lakes.
We stayed on the Michigan Mile at the Intercontinental, right in the middle of awesome Chicago. It was the perfect location to head out in any direction for sites and eats. And it has a pool. That's all that needs to be said when you're traveling with kids.
We spent the better part of a day at the Museum of Science + Industry. Wow, that place is HUGE! It offered so many interesting exhibits, with our favorite being the German submarine that was captured by the U.S. Navy during World War II.
Chicago's dining scene is a fabulous one, and one that our kids are more that willing to let us indulge in. They never ask for McDonald's, and I love that!
What they really wanted on this trip was some Chicago-style deep dish pizza, so we walked to the flagship Giordano's on Rush Street after checking into our hotel room. It was a tasty and super cheesy meal!
We also got seats at two other restaurants on my list. The Purple Pig, right across the street from our hotel, proved as delicious as everything I'd ever read. I'm not usually a fan of turkey legs, but the one we ate there was ultra tender, with out of this world flavor. And Hatti can say that she happily enjoyed her first bone marrow experience. Good girl!
And dear Little Goat. Oh my. What a sweet little corner of Chicago, the amazing food invention from Stephanie Izard, winner of Top Chef: Season Four. We headed there for breakfast on our way out of Chicago on Sunday morning. That diner has it going on…a separate coffee bar with a view into their bakery, with fresh bread being made right before your eyes, and a lively dining space with communal tables for casual breakfast, lunch, and dinner. The couple bites I had of our daughter's pancake were wonderful, and the shrimp and cheesy grits were unreal. So good!
I also ate at a couple other exceptional places with blogging friends…
Land O'Lakes treated our Kitchen Conversations group to a memorable meal at The Boarding House, a fairly new restaurant to Chicago's dining scene. I loved its green-accented decor, and the food and wine pairing was absolutely perfect.
And last, but certainly not least, I had another fabulous meal at Frontera Grill by Rick Bayless. The last time I was there, Blake and I were celebrating our 10th anniversary. We ate there for dinner on a Friday night and it was crazy lively. This time I shared lunch with Ali and Sommer, and it was a more subdued atmosphere. But the plates were as tasty as ever. I was only disappointed to not be able to grab a hot fresh churro for dessert, next door at Rick's more casual space XOCO, as the line was out the door. Oh well, I just count the blessing of being able to sit at Frontera one more time!