Pan-Banging Chocolate Chip Cookies
Amazing Pan-Banging Chocolate Chip Cookies that are GIANT (big-as-your-head!) and crinkled, with soft, chewy centers and crispy edges. My family goes crazy for these!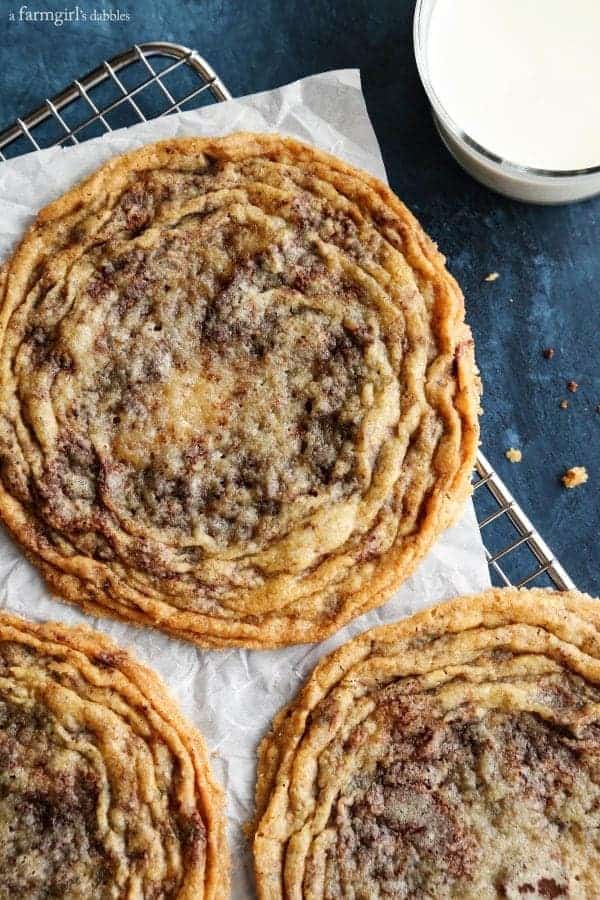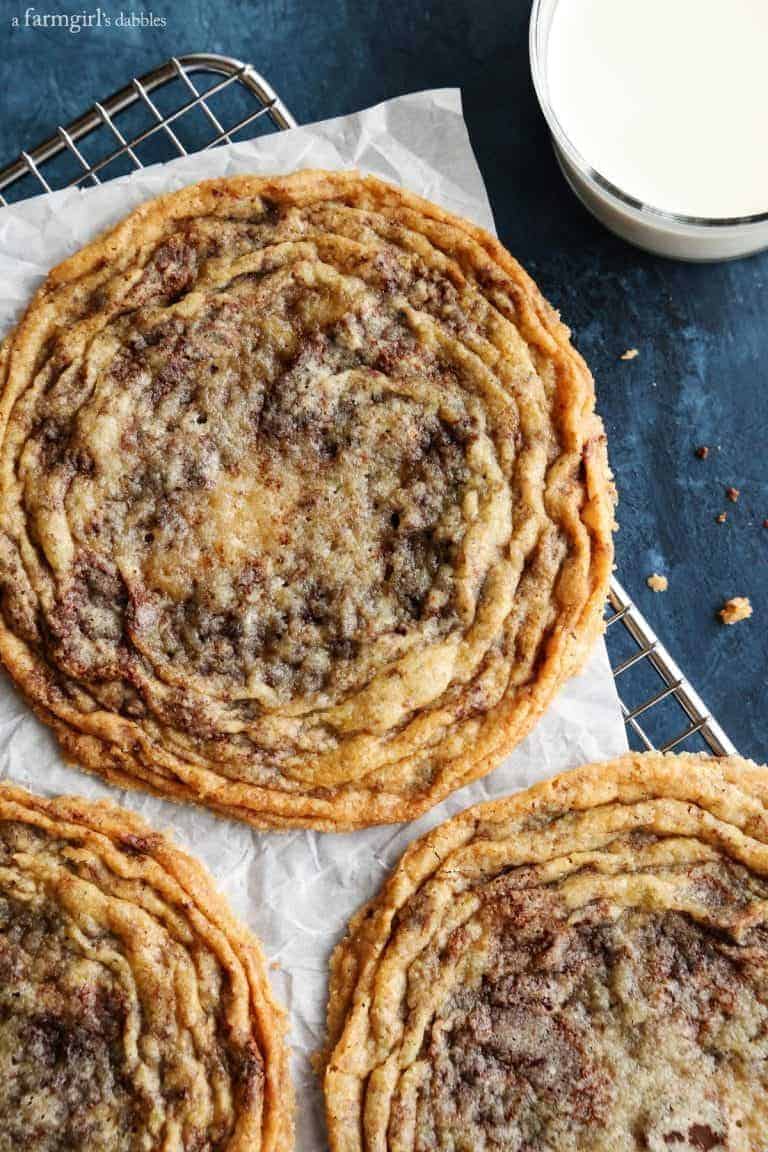 I Have a Special Love for Pan-Banging Chocolate Chip Cookies
Mom's homemade chocolate chip cookies, warm off the cooling rack, will always be my favorite chocolate chip cookies. Having grown up on those cookies, there's definitely a nostalgic factor built in.
But I'm betting that if you asked any of my close childhood friends, including all my cousins, those chocolate chip cookies would rank way up high on their lists, too. Mom's cookies were a regular request. And if we ever ran out, Mom was quick to reload her stash.
It's good to be loved for your cookies, don't you think?
Right now I have a special love for these Pan-Banging Chocolate Chip Cookies, a recipe from Sarah Kieffer's The Vanilla Bean Baking Book. These giant cookies are worthy of dreaming about. Because believe me, I have.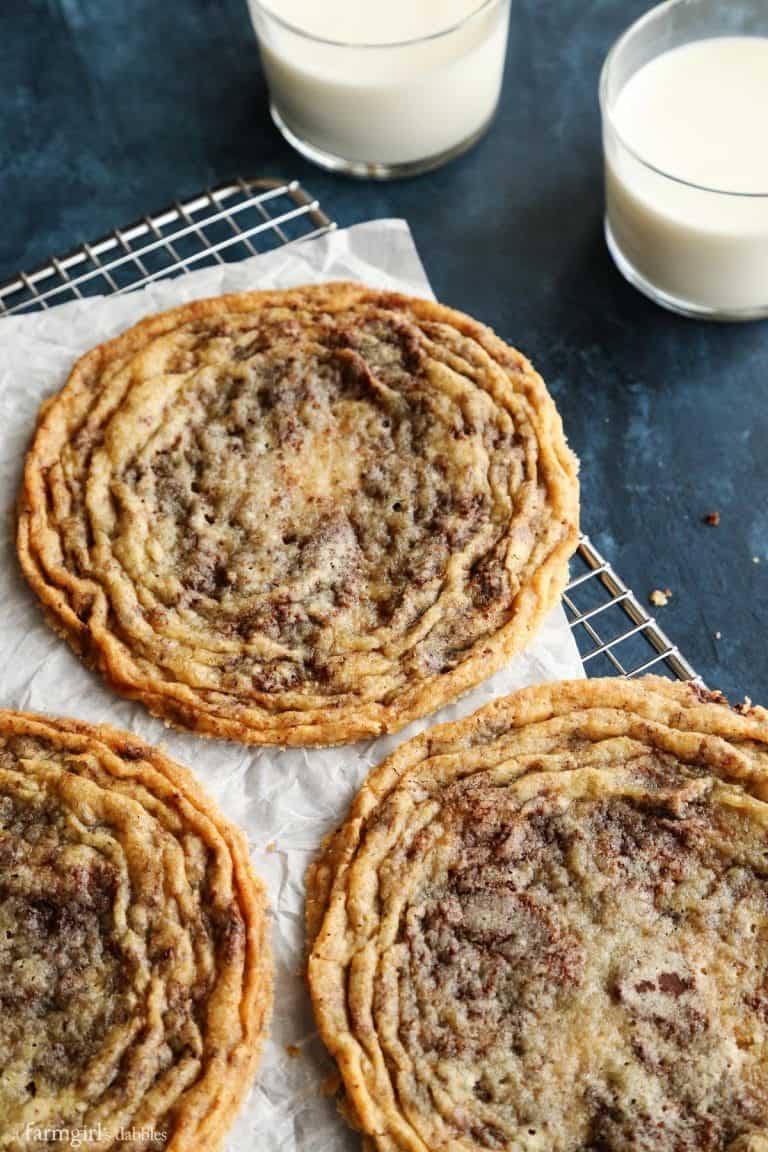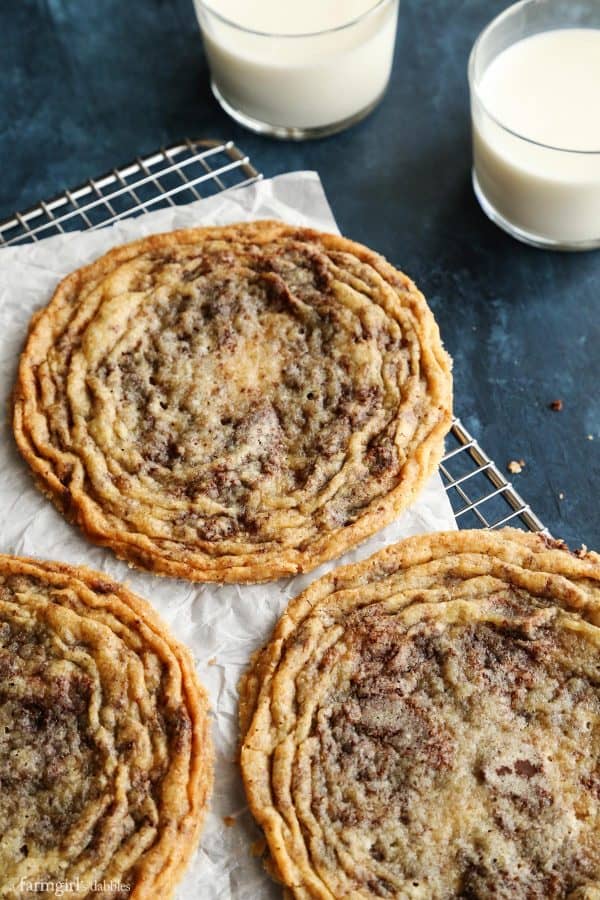 Giant crinkled chocolate chip cookies recipe
I first enjoyed one of these big-as-your-head chocolate chip cookies this past summer. I was completely blown away, as I'd never seen or tasted a cookie like this before.
And Sarah made them herself. How awesome is that?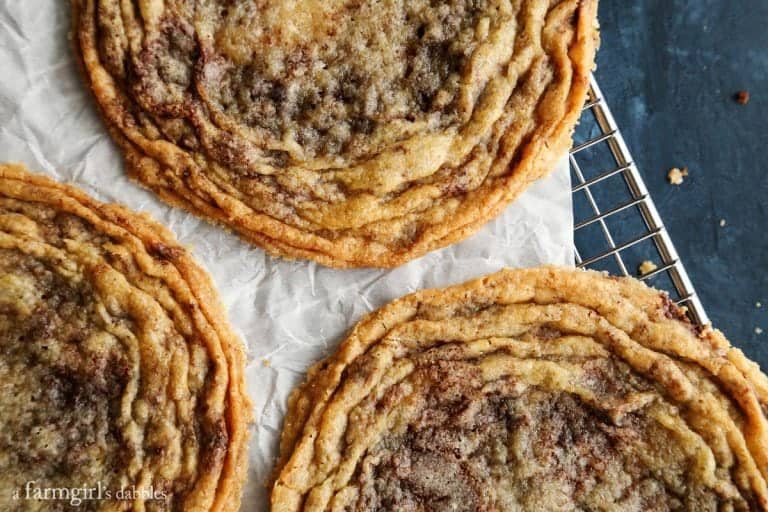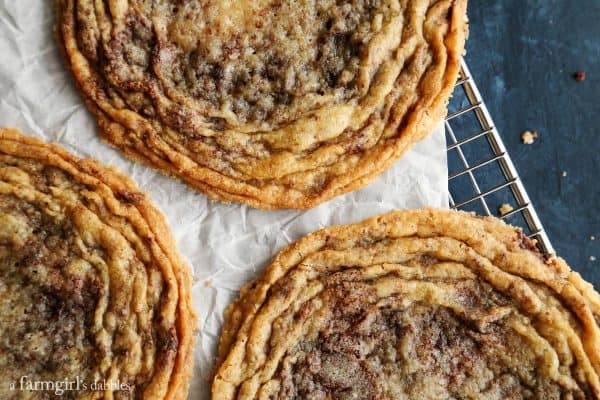 At that time, Sarah's book The Vanilla Bean Baking Book was to be released shortly. I was chomping at the bit to get ahold of it. For this recipe ALONE.
It was obvious to me that these giant cookies contained a large quantity of butter and some really great chocolate. But I was beside myself as to how I could accomplish the amazing crinkled textures of this chocolate chip cookie on my own.
That ultra flat cookie, with a soft and chewy center, surrounded by crinkly, wrinkly prettiness that is the perfect texture of crispy.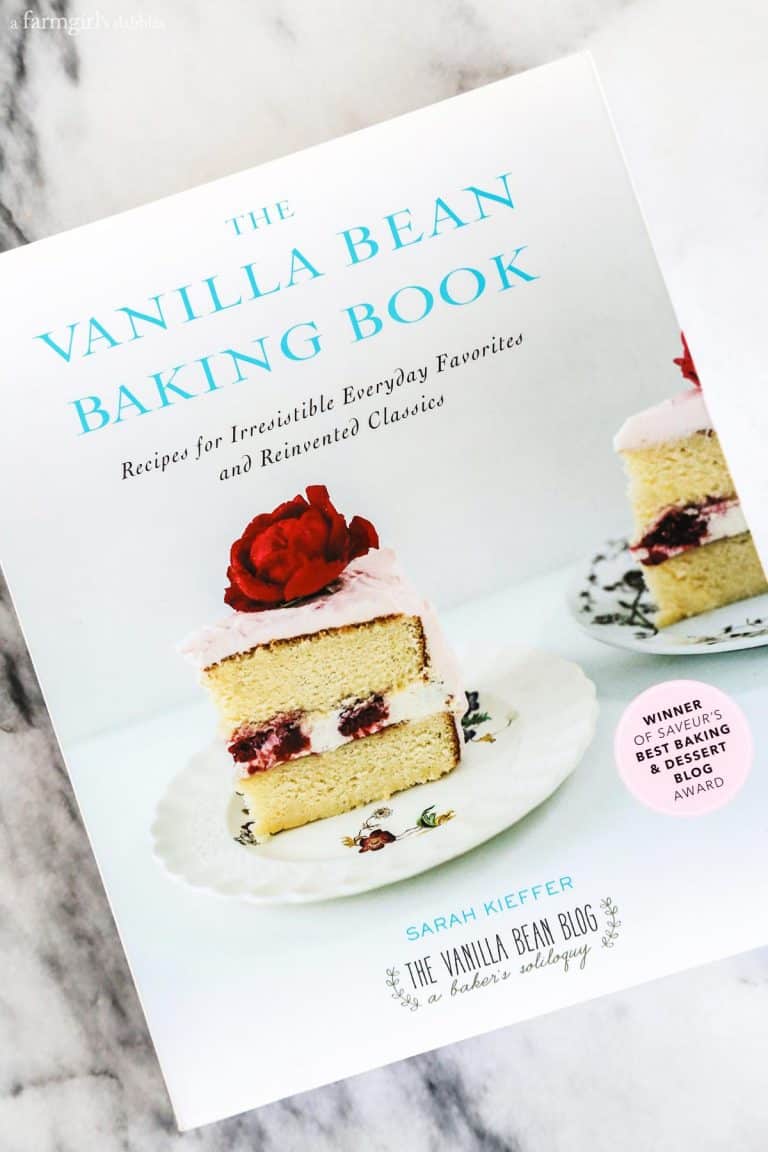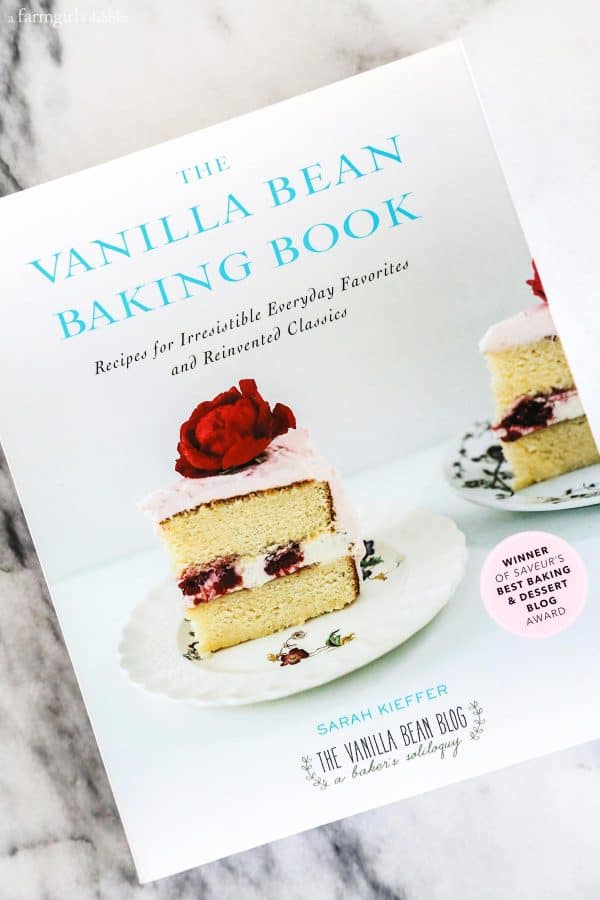 Sarah is a local Minnesota food blogger friend who is known for her baking. And she is as lovely in person as she is on these pages.
The Vanilla Bean Baking Book is a collection of delightful recipes accompanied by Sarah's signature simple-yet-elegant photography and thoughtful writing. I have spent many of this winter's evenings reading through her cookbook, flagging all the beautiful things.
So many beautiful things!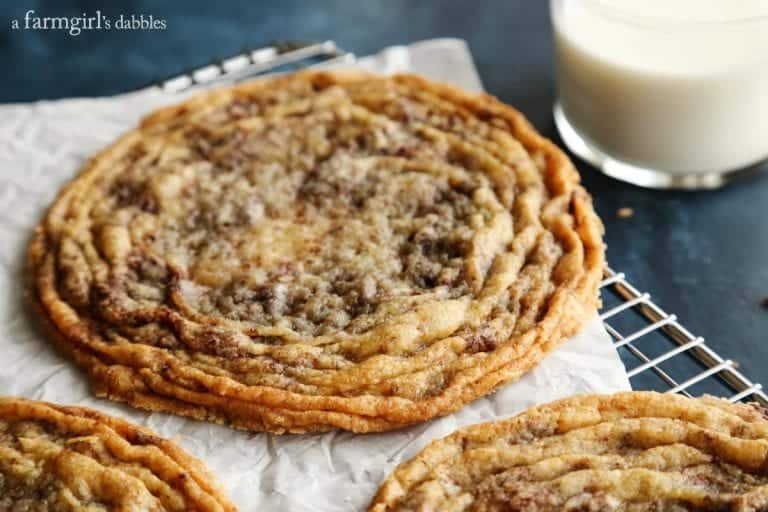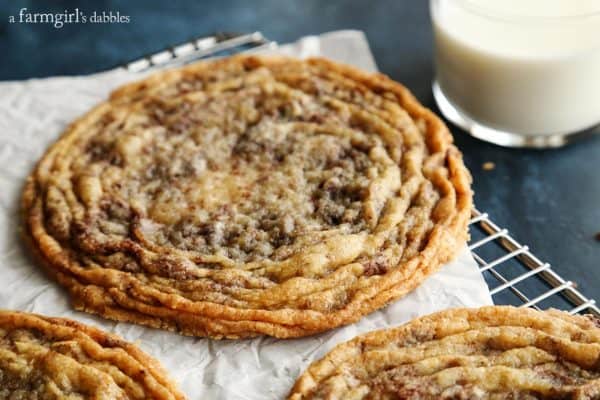 At the very top of my list is this recipe for chocolate chip cookies.
The cookies are extraordinarily beautiful, with enticing folds of pooled dough baked to crispy absolute perfection.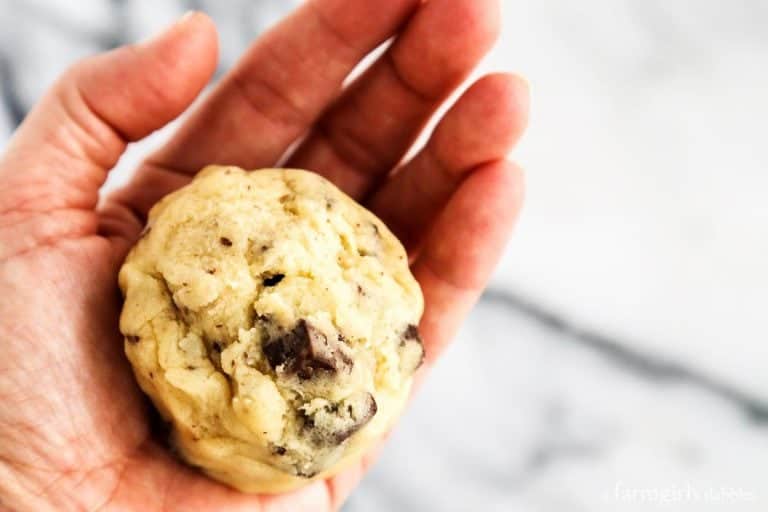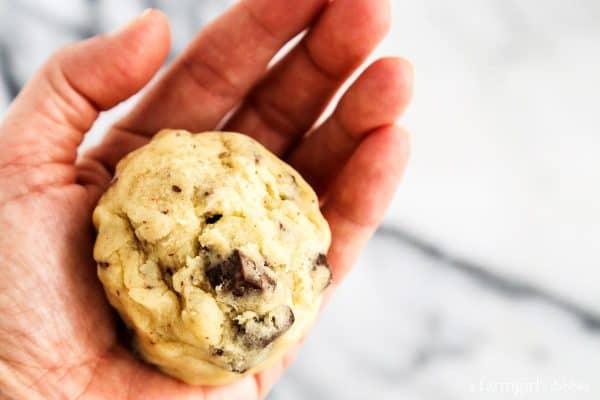 Special steps for making chocolate chip cookies from the vanilla bean baking book
Some of the magic in this recipe is due to the enormous size of each cookie. I've never made a singular cookie with this much dough!
The rest of the magic comes from the generous amount of butter in the cookie dough, plus Sarah's baking method, a bit unique.
A couple key items in the recipe's directions include lining baking pans with foil dull-side-up and freezing the dough balls before baking (not so unconventional, but absolutely key in getting cookies that bake just the right way).
And the really fun – and somewhat bizarre – step is slamming the baking pans of dough balls in the oven every two minutes while baking. I'm not even kidding. Just trust me – it works.
It's why people call these Pan-Banging Chocolate Chip Cookies!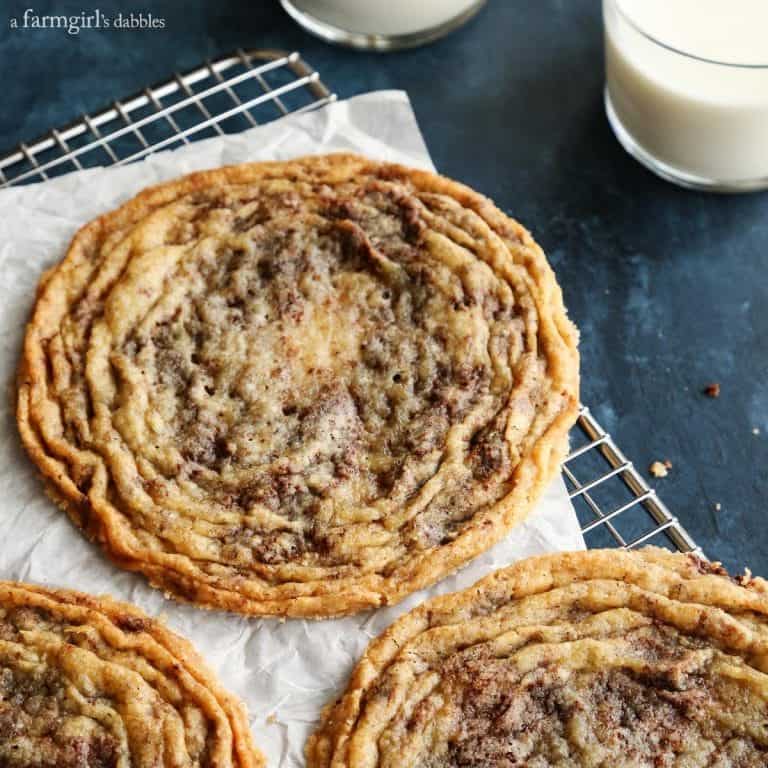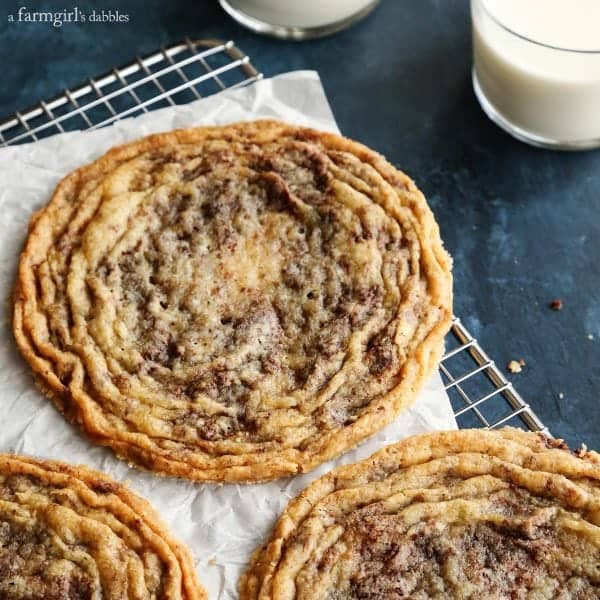 After you freeze gigantic dough balls and slam a few pans, you too can enjoy chocolate chip cookies just like this.
Just be sure to share.
Because remember, it's always good to be loved for your cookies.
Like this cookie recipe? Save it to Pinterest!
Here are a few more cookie recipes you might like: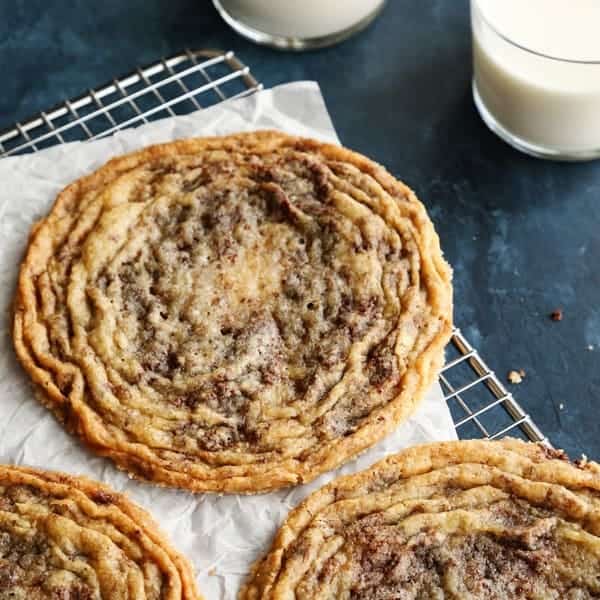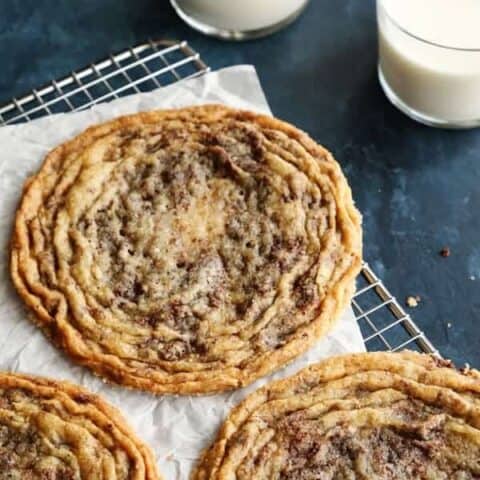 Chocolate Chip Cookies from The Vanilla Bean Baking Book
Yield: 10 VERY LARGE cookies
Prep Time: 45 minutes
Cook Time: 50 minutes
Total Time: 1 hour 35 minutes
These chocolate chip cookies are like no other. They're big-as-your-head and ultra flat, with a soft and chewy center, surrounded by crinkly, wrinkly prettiness that is the perfect delicately crispy texture.
Ingredients
2 c. (284 g) all-purpose flour
1/2 tsp. baking soda
3/4 tsp. kosher salt
1/2 lb. (2 sticks) unsalted butter, at room temperature
1-1/2 cups (297 g) sugar
1/4 c. (50 g) packed brown sugar
1 large egg
1-1/2 tsp. pure vanilla extract
2 T. water
6 oz. (170 g) bittersweet chocolate, chopped into bite-size pieces averaging 1/2" with some smaller and some larger
Instructions
Adjust an oven rack to the middle position. Preheat the oven to 350° F. Line three baking pans (I find that commercial-grade 12" x 17" rimmed pans give me the best results with this recipe) with aluminum foil, dull side up. This helps create the crinkles in the cookies and lends an extra-crisp, golden brown bottom.
In a small bowl, whisk the flour, baking soda, and salt.
In the bowl of a stand mixer fitted with a beater blade, beat the butter on medium until creamy, about 2 minutes. Add the sugar and brown sugar and beat on medium until light and fluffy, 2 to 3 minutes. Add the egg, vanilla, and water and mix on low to combine. Add the flour mixture and mix on low until combined. Add the chocolate and mix on low into the batter.
Form the dough into balls weighing 3-1/2 ounces (100 g) each. This is approximately a heaping 1/3 cup each. I wanted my cookies to match Sarah's as much as possible and measured each dough ball with a kitchen scale. If you make the dough balls smaller, you won't get as many ridges on the outer layer, and your centers won't be as gooey. Place four balls an equal distance apart on prepared pan and transfer to the freezer for 15 minutes before baking. Do not skip freezing the dough, as it's essential in keeping the dough from spreading too much, and aids in the creation of the crinkly outer layer. After putting the first baking pan in the oven, put the second one in the freezer.
Place the chilled baking pan in the oven and bake 10 minutes, until the cookies are puffed slightly in the center. Lift the side of the baking sheet up about 4" from the oven rack and let it drop down against the rack, so the edges of the cookies set and the inside falls back down. To quote Sarah, "this will feel wrong, but trust me". After the cookies puff up again in 2 minutes, repeat lifting and dropping the pan. Repeat a few more times to create ridges around the edge of the cookie. Bake 16 to 18 minutes total, until the cookies have spread out and the edges are golden brown but the centers are much lighter and not fully cooked.
Transfer the baking pans to a wire rack; let cool completely before removing the cookies from the pan.
Nutrition Information:
Yield: 10
Serving Size: 1
Amount Per Serving:
Calories: 140
Total Fat: 3g
Saturated Fat: 2g
Trans Fat: 0g
Unsaturated Fat: 1g
Cholesterol: 22mg
Sodium: 255mg
Carbohydrates: 23g
Fiber: 1g
Sugar: 4g
Protein: 4g
Nutrition information is automatically calculated by Nutritionix. I am not a nutritionist and cannot guarantee accuracy. If your health depends on nutrition information, please calculate again with your own favorite calculator.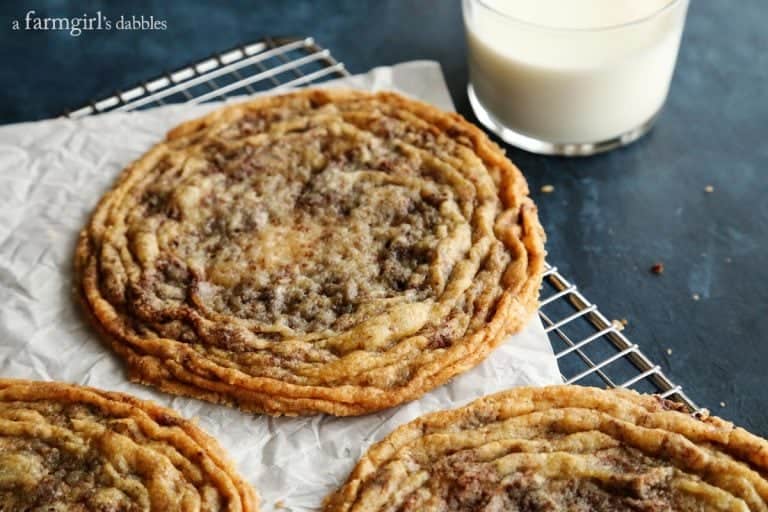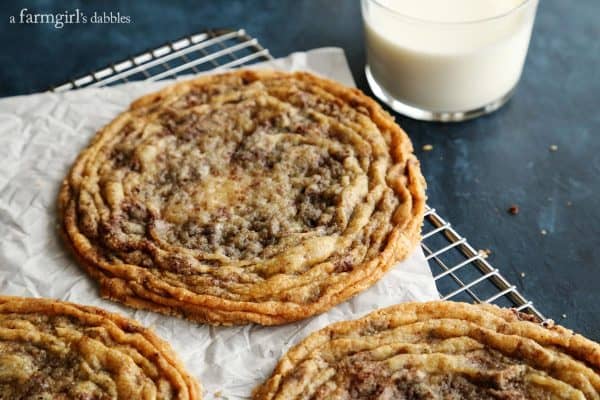 I received a copy of The Vanilla Bean Baking Book for my use and review. All opinions are 100% my own. We LOVE these cookies!