WÜSTHOF Gourmet Tomato Knife Giveaway
Enter to win in this WÜSTHOF Gourmet Tomato Knife Giveaway!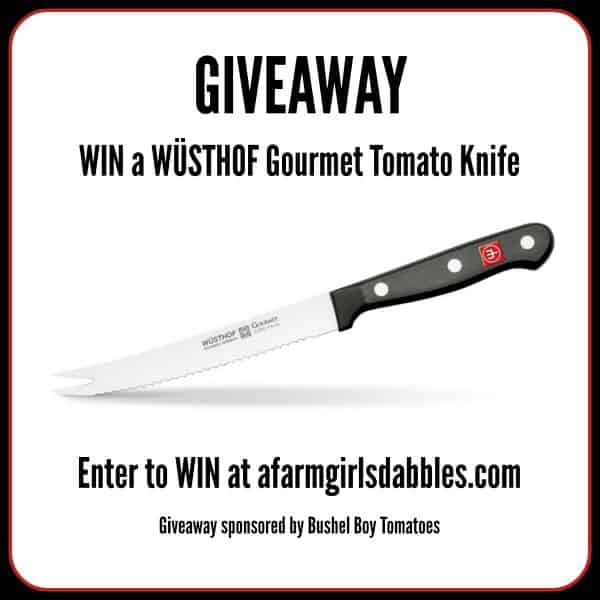 This WÜSTHOF Gourmet Tomato Knife Giveaway is a good one, my friends, as this particular knife is one of my favorites. Its serrated edge slices through delicate tomatoes without tearing them up, and the tip helps to transport the slices from cutting board to serving platter with ease. If you like fresh tomatoes, you NEED this knife in your life! Also be sure to check out the Tabbouleh recipe I created for Bushel Boy Tomatoes. Just click here!
This giveaway is sponsored by Bushel Boy Tomatoes, a local Minnesota fresh tomato company. All text and opinions are mine.
We participate in the Amazon Services LLC Associates Program, an affiliate advertising program designed to provide a means for us to earn fees by linking to Amazon.com and affiliated sites. See our disclosure policy for more info.